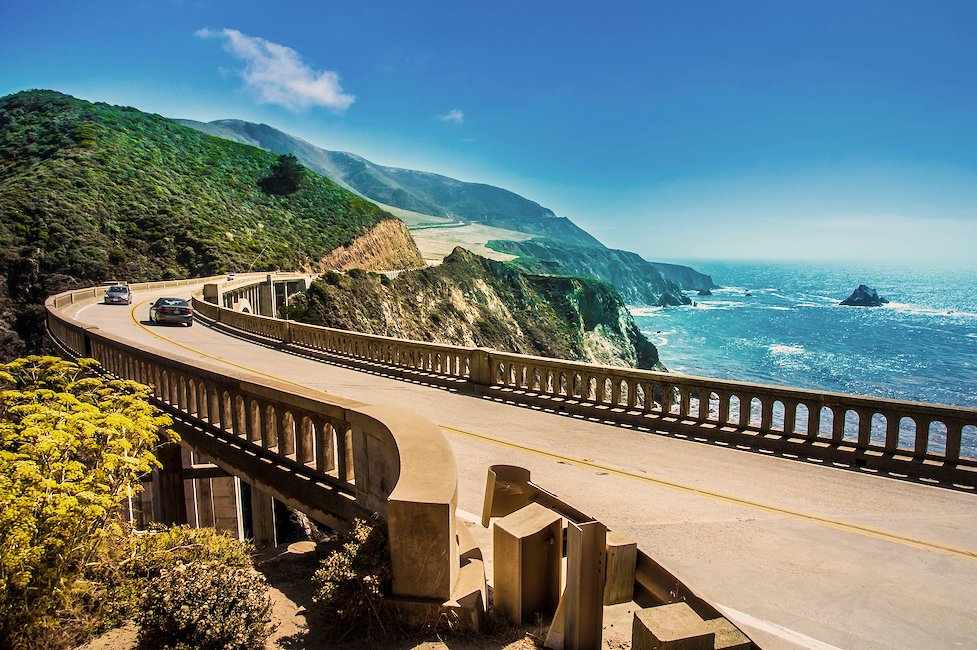 Other holiday ideas and property types in Northern California that might be interesting
Prices and availability
Current Vacation rental prices Northern California
$446 annual average
Oct
Nov
Dec
Jan
Feb
Mar
Apr
May
Jun
Jul
Aug
Sep
Average price per week
Current vacation rental availability Northern California
53% annual average
Oct
Nov
Dec
Jan
Feb
Mar
Apr
May
Jun
Jul
Aug
Sep
Percentage of available rentals
Highlights Northern California
Vacation rentals
Exciting getaways
Interesting outdoor activities
Historical and Cultural Activities
Vacation rentals in Northern California
Vacation rentals locations
Are you planning to have a memorable vacation in California? If yes, then you are at the right place. The town has vacation rentals that will fit your needs and budget. The properties are great for family trips, reunions, or groups of friends. You will have plenty of space to accommodate your large group. You can also save more on your vacation since you do not need to pay for several hotel rooms. Northern California is located on the Pacific Coast on the west side of the United States. The town offers a wide variety of attractions that are perfect for all types of travelers. Get an affordable vacation home near some of the most scenic places in California and enjoy your stay in this more fabulous town!
Perfect vacation rentals for everyone
It is a dream of every vacationer to get a perfect vacation home to stay in while they are on vacation. Northan California offers many opportunities for tourists to find the best rental homes for their needs. Whether traveling with your family, friends, or alone, you will find luxury and budget homes in Northan, California. The rental properties have all the amenities you need, and you can rent them for as long as you want. Most of them are child-friendly and pet-friendly so that you can enjoy your vacation with all your family and pets. The kitchen is fully equipped with all types of modern appliances and utensils, so you can cook what you want to eat. Living rooms and the bedroom all have comfortable furniture, and most of the rental properties have balconies with great views. Air conditioners and room heaters are also provided in most rental homes to make you feel comfortable during your stay. TVs and Wi-Fi are also available in most rental homes, so you can keep in touch with your work or family members if needed.
Vacations in Northern California
The area and getting around
Attractive neighborhoods
The neighborhoods in Northern California are very colorful. Namely, the streets in these areas are lined up with both modern mid-rise apartment buildings and older single-story homes. There is no room for boredom since you can spend your time in the neighboring museums like the Museum of Modern Art located at Fort Mason or the Exploratorium. Furthermore, you should take a stroll through Pier 39 and Ghirardelli Square, where a wide variety of shops and restaurants are situated. Beach lovers should visit Baker Beach, China Beach, and Lands' End Trail to view the Pacific Ocean. Mountains such as Mount Tamalpais and Mount Diablo can be seen from different points in the city, making the backdrop for an ever-changing landscape. Roanoke Riverpasses the Nike Missile Site SF-88, which offers fantastic views of the Golden Gate Bridge. What a great way to finish your day by watching the sunset behind this world-famous structure!
Fantastic area to stay
Northern California is a great town with friendly and welcoming people. The area has many vacation rentals to choose from, whether looking for a cabin in the woods or a beachfront property. All the amenities you require are likely to be found in the town, and there are plenty of things to see and do while you are there. The city is well-run, and the authorities take security seriously. You can feel safe walking the streets at night, and there is a lively nightlife scene if that is your thing. Live music is a routine here, so there is always a good choice of shows to go and see. Liquor stores are also nearby, making it easy to stock up on drinks for a party. The shops are conveniently located, ensuring that you can pick up some last-minute essentials if needed. Taxi and Uber services are readily available, so you will not have to worry about getting around.
Travelers and activities
Northern California for sports and nature fanatics
Sports and nature enthusiasts will find plenty to love when vacationing in Northern California. The area is home to world-famous attractions such as Yosemite National Park, Kings Canyon, and Sequoia National Parks. Yosemite National Park is home to some of the most stunning views on earth, as well as awe-inspiring waterfalls, granite cliffs, and ancient sequoia trees. Visitors to the park can hike, bike, raft, and even horseback ride through the diverse landscape. Kings Canyon and Sequoia National Parks are also home to some of the tallest trees on earth, stunning mountain ranges, and rushing rivers. Visitors can hike, bike, fish, and even go on safari tours through these parks.
Northern California for culture and history lovers
Northern California is known for being a very culturally rich region. There is always something to do or see, from museums to impressive architecture in Northern California. The De Young Museum is a great place to start for art and history. The museum has an extensive collection of American art from the 17th century. In addition, San Francisco art lovers will find the Museum of Modern Art (SFMOMA) an impressive array of modern American and European art. The architecture of the museum building is also a sight to see. Finally, if you are interested in history, be sure to visit the California Historical Society, which has an extensive collection of photographs, manuscripts, and personal belongings from important figures in California history.
Did you know that Northern California is home to several world-famous attractions? Try visiting Yosemite National Park, Kings Canyon, Sequoia National Parks, and more to see what all the fuss is about!
Top 5 travel tips in Northern California
1. Roanoke River
The river is the longest in Northan, California, and offers many great activities for those interested in outdoor adventures. Some of these activities include fishing, kayaking, canoeing, and swimming. It is also a great place to go for a hike or a picnic.
2. Lake Tahoe
This is one of the most popular destinations in Northern California. It brings in many visitors each year who are looking for an escape from the city or want to relax. Some of the things that Lake Tahoe has to offer are its clear blue waters, ski resorts, and hiking trails.
3. San Francisco
This city is known for its beautiful architecture, delicious food, and fantastic scenery. There are many things to do in San Francisco, such as visiting Alcatraz Island, riding a cable car, strolling through Fisherman's Wharf, or viewing the Golden Gate Bridge.
4. San Jose
This city has many exciting things to see and do, such as going to the Tech Museum of Innovation, visiting the Winchester Mystery House, or eating at one of the many delicious restaurants.
5. Yosemite National Park
This national park is filled with beautiful sights, such as waterfalls or giant sequoias. In addition, Yosemite offers activities for everyone, such as hiking, biking, fishing, and camping.
FAQs: Vacation Rentals in Northern California
What was the average price for a vacation rental in Northern California last year?
Last year, rentals in Northern California had an annual average cost of around $491 per night.
When are vacation rentals cheaper in Northern California?
If you want to save as much as possible during your visit to Northern California, go there in February ($455 per night on average), March ($460), or May ($473), to find the lowest prices for the whole year.
In which months is it more expensive to rent a vacation rental in Northern California?
When it comes to booking a vacation rental in Northern California, the highest prices can usually be seen in the month of December (with an average of $529 per night), followed by January ($521), and then November ($504).
Is Northern California a good location for a last-minute getaway?
It's worthwhile if you can book your stay well in advance when visiting Northern California, as only 22% of our properties are usually available throughout the year.
What time of the year can I find more available vacation rentals?
The best months to find available accommodation in Northern California are October (the average amount of properties that are free reached 42% of the total last year), May (37%), and September (33%).
When are there fewer vacation rental options available in Northern California?
The accommodations in Northern California reach their peak in demand in August, with an availability rate of 7%. The second most requested month is July, with 9%, and the third is February with 13%. During these three months, the availability is very low (9%). It is therefore recommended to reserve early.
How many rentals are there in Northern California?
Our inventory features approximately 14,000 vacation rentals from 11 partners, giving you plenty of choices when searching for your next dream vacation rental!
Vacation destinations in Northern California
Holidu compares hundreds of websites to find your perfect holiday rental for the best price.