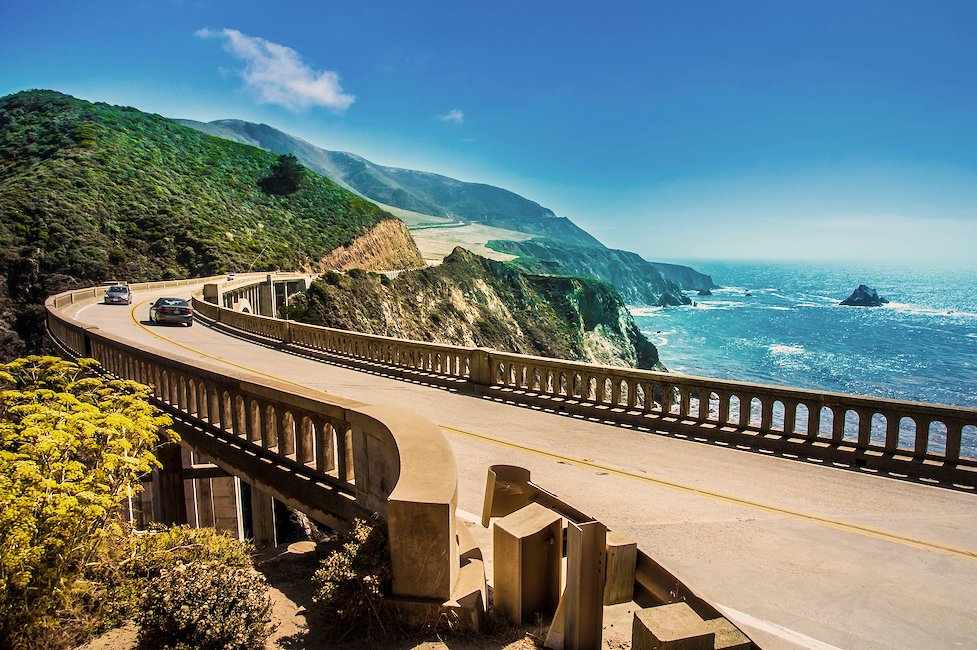 Other holiday ideas and property types in Mammoth Mountain that might be interesting
Popular Destinations in Mammoth Mountain
Prices and availability
Current Vacation rental prices Mammoth Mountain
$517 annual average
Oct
Nov
Dec
Jan
Feb
Mar
Apr
May
Jun
Jul
Aug
Sep
Average price per week
Current vacation rental availability Mammoth Mountain
58% annual average
Oct
Nov
Dec
Jan
Feb
Mar
Apr
May
Jun
Jul
Aug
Sep
Percentage of available rentals
Vacation rentals in Mammoth Mountain
Vacation rentals locations
Are you planning to get away from the hustle and bustle of the city and look for more peaceful and calming scenery? If yes, then Mammoth Mountain is the perfect place for you. Mammoth is a ski resort, golfing destination, and winter sports mecca that attracts the world's extreme athletes. Mammoth Mountain is a lava dome complex in Inyo National Forest, California's Mono County, and Madera County, with parts within Mammoth Lakes. It is home to a large ski area that operates on the Mono.
Perfect vacation rentals for everyone
Vacation rentals in this town are perfect for everyone. Whether you travel with your family, friends, or a loved one, there are a variety of different types of rentals to choose from that will meet all your needs. From duplexes to intricate five-bedroom homes, there is a home for everyone. The kitchen is fully equipped with the necessary appliances to make great dinners and plenty of grocery stores within walking distance. The living rooms and bedrooms have TV, internet, and phone access to allow for a great connection with the outside world if there are any emergencies. The bedrooms have their own bathrooms, and some have nice views of the neighboring mountains, giving off a relaxing vibe that will make your vacation perfect. The hot tubs are big enough to fit everyone in the house and are ideal for romantic evenings or hanging out with friends. The large pools are nice to take a dip in during the day, ensuring everyone can get their fill of fun in the sun. Pets are also allowed, so you don't have to leave your furry friend behind.
Vacations in Mammoth Mountain
The area and getting around
Attractive neighborhoods
Mammoth Mountain has a pleasant neighborhood that will meet all expectations. There are natural landscapes and a wide range of activities. It is hard to get bored with all the options available in this town. Visitors will feel like they went on a trip through the mountains with majestic views of the rocky, snow-covered mountain slopes. A large glacier is situated on top of the mountain. The Mammoth Lakes area has long been a popular destination for travelers looking to get away from the chaos of daily life. Here you will find all sorts of attractions that will satisfy any taste. Rivers such as the San Joaquin and the Owens and Mammoth Creek run through the area. The rivers are suitable for rafting and fishing. Mammoth Creek is a popular destination for kayaking, canoeing, and other similar activities. What a great way to spend your spare time while on vacation.
Fantastic area to stay
Mammoth Mountain is a lovely area to stay. The authorities ensure the amenities are updated and working efficiently. The area is updated and well-maintained, making the place a beautiful place to visit. Security is top-notch, with all the rental properties heavily guided and many police patrols. The best thing about Mammoth Mountain is that it has many businesses catering to tourists. This allows visitors to get what they need and return home without hassle easily. If nightlife is your thing, then you will find it in abundance. There are bars and clubs for all types of people. If you have kids, then the place is very family-friendly, which means you can enjoy family activities and the nightlife.
Travelers and activities
Mammoth Mountain for sports and nature fanatics
If you are into sports and nature, Mammoth has a lot to offer. It is an excellent place for skiing and snowboarding in the winter months. When spring comes around, it is a perfect place for hiking, biking, and fitness. Mammoth Mountain is also home to several lakes that are excellent fishing locations throughout the year. Nature lovers will be delighted to know that there are several different wildlife species around town!
Mammoth Mountain for culture and history buffs
Are you into culture and history? Mammoth Mountain is renowned for its museums, historical monuments, and charming museums. For instance, the Museum of the Sierra is a wonderful place for those interested in human history and artifacts. The museum houses John Muir's study and paleontology, botany, and other exhibits. Another noteworthy museum is the Sharlot Hall Museum in downtown Mammoth Lakes, California's oldest public-domain museum. For culture lovers, the Sharlot Hall Museum features collections on local history, including Sharlot Hall's collection of works. Traditional cuisines are also popular in Mammoth Mountain. For instance, the Mammoth Lakes Brewing Company is well-known for its delicious pizzas and award-winning beers.
Did you know that Mammoth was featured in the popular reality show, The Bachelor? It is a tourist attraction destination.
Top 5 travel tips in Mammoth Mountain
1. The Mammoth Mountain ski resort
The resort is one of the largest in California, with three high-speed quads and one six-passenger lift. The gondola and Sky Chair also provide easy access to the mountain's ski runs and trails.
2. Joaquin River
The river is suitable for fishing, rafting, kayaking, canoeing, and hydro speeding. It has several runs that are suitable for all skill levels. The river is also a popular camping destination.
3. Mammoth Mountain Ski Area gondola
The gondola provides access to the mountain's most challenging ski trails, with ski runs spread over more than 3,500 acres. This resort is perfect for pro skiers looking for a thrilling adventure.
4. Mammoth Lakes brewery
The brewery is well-known for its delicious pizzas and award-winning beers. The friendly staff and wonderful food make it a great place for lunch and dinner.
5. Mono County Courthouse
The courthouse features the country's largest free-standing Corinthian columns located at the south end of Main Street. It is truly an amazing sight to behold!
FAQs: Vacation Rentals in Mammoth Mountain
How much does it cost to book a vacation rental in Mammoth Mountain?
Considering the average cost of $531 per night, Mammoth Mountain lies at the upper end of the price range for vacation rentals in the USA.
During which months are vacation rentals cheaper in Mammoth Mountain?
If it is your aim to save as much as possible during your vacation to Mammoth Mountain, pack your bags and travel there in September ($430 per night on average), October ($433), or May ($448), to find the lowest prices for the whole year.
In which months is it more expensive to rent a vacation rental in Mammoth Mountain?
Following the data observed last year, costs per night for accommodation here are usually higher, on average, during the months of January ($713), February ($668), and December ($646).
Is Mammoth Mountain a good location for a last-minute getaway?
It is better to plan ahead in Mammoth Mountain as only 28% of the properties are available throughout the year, according to last year's data.
What time of the year can I find more available vacation rentals?
The most available months are, on average, June (with an availability of 86%), October (65%), and September (53%), according to the trends observed in the prior year.
When are fewer rentals available in Mammoth Mountain?
During this period, the availability is only 3%. It is therefore recommended to reserve far in advance.
Are there many rentals in Mammoth Mountain?
Holidu has 750 vacation rentals in Mammoth Mountain, provided by 4 different partners.
Vacation destinations in Mammoth Mountain
Vacation destinations nearby
Holidu compares hundreds of websites to find your perfect holiday rental for the best price.