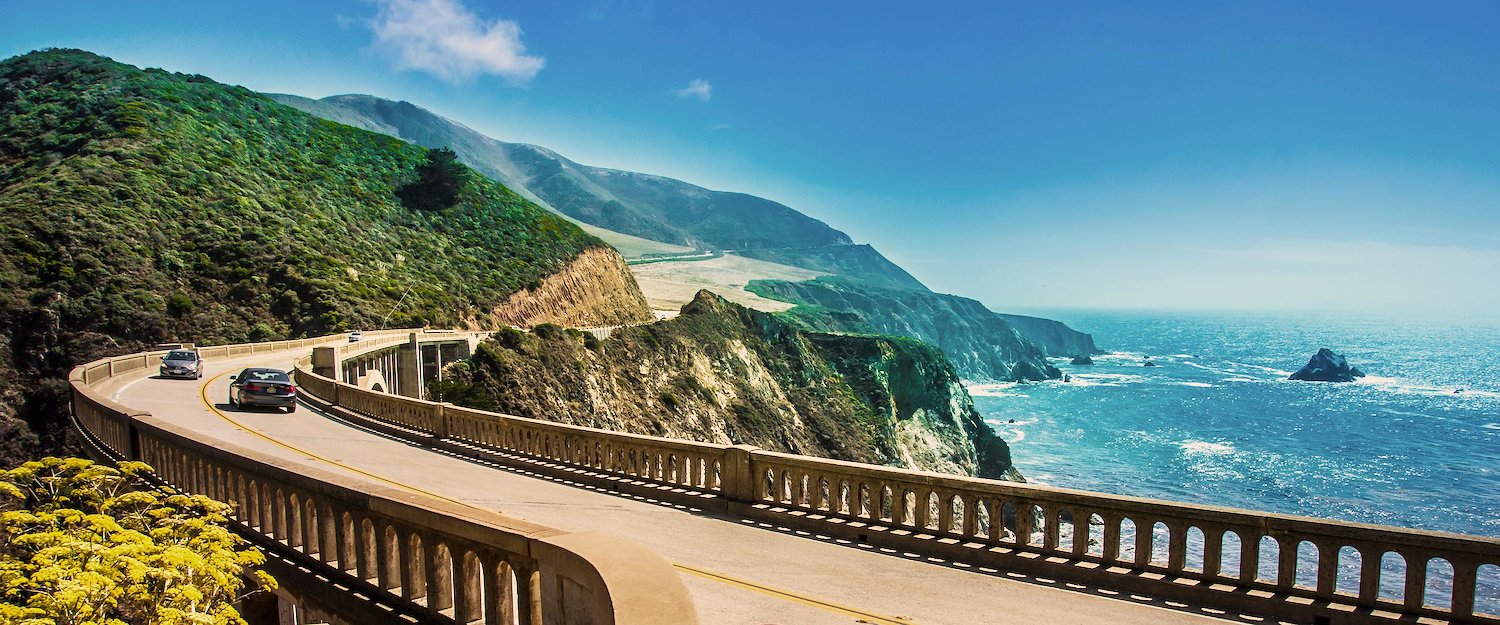 Vacation rentals in San Jose
Start comparing over 15 rentals in San José and book at the best price!
Popular Vacation Rentals in San José
Vacation rentals with free cancellation
Vacation Rentals in San José
Pet-friendly Vacation Rentals
Vacation Rentals with Pool
Vacation Rentals with Internet
Find Vacation Rentals in San José
Highlights San José
Silicon Valley
Santa Cruz Mountain wine region
Historical sites
Up and coming neighborhoods
Prices and availability
Prices
November
December
January
February
March
Oct 09 - Oct 16
$371 per night
Oct 16 - Oct 23
$342 per night
Oct 23 - Oct 30
$327 per night
Oct 30 - Nov 06
$383 per night
Nov 06 - Nov 13
$384 per night
Nov 13 - Nov 20
$374 per night
Nov 20 - Nov 27
$402 per night
Nov 27 - Dec 04
$454 per night
Dec 04 - Dec 11
$390 per night
Dec 11 - Dec 18
$281 per night
Dec 18 - Dec 25
$361 per night
Dec 25 - Jan 01
$436 per night
Jan 01 - Jan 08
$428 per night
Jan 08 - Jan 15
$364 per night
Jan 15 - Jan 22
$0 per night
Jan 22 - Jan 29
$0 per night
Jan 29 - Feb 05
$618 per night
Feb 05 - Feb 12
$597 per night
Feb 12 - Feb 19
$0 per night
Feb 19 - Feb 26
$260 per night
Feb 26 - Mar 05
$227 per night
Mar 05 - Mar 12
$196 per night
Mar 12 - Mar 19
$264 per night
Mar 19 - Mar 26
$0 per night
Average price per week
Availabilities
November
December
January
February
March
Percentage of available rentals
Vacation rentals in San Jose
California's most up-and-coming city
San Jose was founded in 1777 by the Spanish and is currently one of the most affluent cities in California. Considered the "heartbeat" of Silicon Valley and the epicenter of technological innovation on a world-wide scale, the city is ironically underrated and overshadowed by other nearby destinations like San Francisco and Napa Valley. The diverse and booming city, however, has so much to offer. It's home to a vibrant food and restaurant scene, an abundant wine region, endless attractions for families, couples, and tourists, and home to a multitude of cultural events. There's no better time to visit this up-and-coming city, and there are endless vacation rentals available throughout the city to ensure the perfect stay while you are here.
A vacation rental for everyone
San Jose is nestled in a valley surrounded by grassy hills. It boasts nearly 300 days of sunshine per year and a Mediterranean climate, making it a suitable year-round destination. Whether you wish to stay in the central downtown district or closer to nature, there are plenty of accommodation options available throughout. Spacious, ultra-modern vacation rentals are available for larger groups and families. Indulge in a vacation rental with a private pool or jacuzzi. Vacation rentals in greener, more natural parts of the city often come equipped with private yard spaces, gardens, and patios. Pet-friendly accommodations are available for those traveling with pets.
Vacations in San Jose
The area and getting around
Navigating your way through San Jose
Jose is conveniently located just 45-minutes south of San Francisco and an hour north of Monterey Bay. The city is home to San Jose International Airport. You can also reach the city via Caltrain, Amtrak, and Greyhound bus line.
Using public transportation to get around
San Jose isn't known for being the most walkable city, it is America's 10th largest city, after all, and the 3rd largest city in California. Having a private car isn't required, as there are many public transportation options available. Getting around the city can be easily done via the VTA (city rail system) and BART (metro). Bike-share services, car-share services, and cabs are also available for getting around the city.
Travelers and activities
San Jose for Couples
San Jose has a surprising amount of romantic activities on offer. Couples can enjoy an abundance of breweries and wineries in the area. There's even a craft brew trail through downtown San Jose that you can spend the afternoon enjoying with your significant other. In the span of a 2.5-mile walk, you can enjoy 5 top-rated breweries: Strike Brewing Co. & Warehouse Taproom, Hermitage Brewing Company, Santa Clara Valley Brewing, Clandestine Brewing, and Uproar Brewing Company. If you prefer wine to brews, head to the stunning Santa Cruz Mountain wine region, which sits just a quick 25-minute drive south of San Jose. The wine region features over 150 wineries, each offering their own unique wine blends and stunning views. After a day of tastings and exploring, head to San Pedro Square Market for some delicious local cuisine. This urban public food market features more than twenty food vendors, a massive outdoor patio, and three market halls.
San Jose for Families
There are several family-friendly activities to enjoy in San Jose. Families with small children should head to the Children's Discovery Museum of San Jose, which features endless hands-on activities and interactive galleries. In the warmer months, Raging Waters is a stellar, 23-acre water park in San Jose boasting attractions suited for families of all ages. A visit to Monopoly in the Park is another must-do for families. The park is home to a life-size monopoly game board and is the perfect family-friendly activity.
"San Jose was California's first city and also the state capital from 1849 to 1852."
Top 5 travel tips in San Jose
1. Visit the Municipal Rose Garden
Rose Garden is one of the most popular neighborhoods in the city. It boasts several stunning 18th century homes with beautifully landscaped gardens and towering palm trees. It's also home to what is considered "America's Best Rose Garden," and for good reason. The 5.5-acre rose garden features nearly 4,000 perfect rose shrubs. The perfect spot for a springtime walk and to snap some photos!
2. Visit Santana Row for shopping, entertainment, and nightlife
Santana Row is a chic, new shopping district filled with things to do. The colorful rows of buildings and European-style outdoor areas make it a lovely spot to spend an afternoon or evening. You'll find top-rated eateries, designer boutiques, fantastic cafés, and some of the best nightlife establishments that California has to offer.
3. Enjoy the most delicious breakfast joint in the city
According to locals, no visit to San Jose is complete without a breakfast or brunch at The Breakfast Club at Midtown. The trendy eatery boasts an impressive menu filled with ultra-unique brunch dishes, including some memorable must-tries, like red velvet pancakes and breakfast nachos. The restaurant also serves up impressive cocktails and spiked coffees. Breakfast and brunch fans won't want to miss out on this one!
4. Tour the Winchester Mystery House
This sprawling 161-room Victorian mansion is home to an ultra-spooky legends involving former homeowners being haunted by spirits that reside inside the home. For the full story, you'll want to book a tour of the mansion.
5. Enjoy a free tour of the Cathedral Basilica of St. Joseph
Located in downtown San Jose on Market Street, the Cathedral Basilica of St. Joseph is an architectural masterpiece worth visiting. The large 19th century Roman Catholic Church draws crowds of tourists with its enchanting domes, stained-glass windows, peaceful atmosphere, and impressive structural elements.
FAQs: Vacation Rentals in San José
What is the average price for vacation rentals in San José?
Considering the average cost of $322.24 per night, San José lies at the lower end of the price range for vacation rentals in the USA.
Which months allow you to save the most on vacation rentals?
Those who want to be budget-friendly should travel to San José in February, March, and December, the cheapest months of the year, with average prices of $302.32, $313.13, and $314.03 per night, respectively, based on data collected in 2020.
When are vacation rentals more expensive in San José?
When it comes to looking for a vacation rental in San José, the most expensive months are, in order of highest to lowest, May, January and October, with average prices per night of $336.91, $336.63, and $334.29, respectively.
Are there usually many vacation rentals available in San José?
It is better to book sooner than later in San José as only 30% of the accommodations are free throughout the year, according to our 2020 data.
What time of the year can I find more free vacation rentals?
The best months to find free accommodation in San José are April (the average amount of properties that are free reached 45.5% of the total in 2020), May (42.6%), and June (35.75%).
When are fewer rentals available in San José?
The accommodations in San José reach their peak in demand in November, with an availability rate of 21.5%. The second most requested month is October, with 21.6%, and the third is February with 26.4%.
How many rentals does Holidu have in San José?
We have collected the offers from 5 different providers in San José, so we can provide you with around 300 properties. You're going to have a hard time choosing your favorite!
Vacation destinations nearby
Holidu compares hundreds of websites to find your perfect holiday rental for the best price.