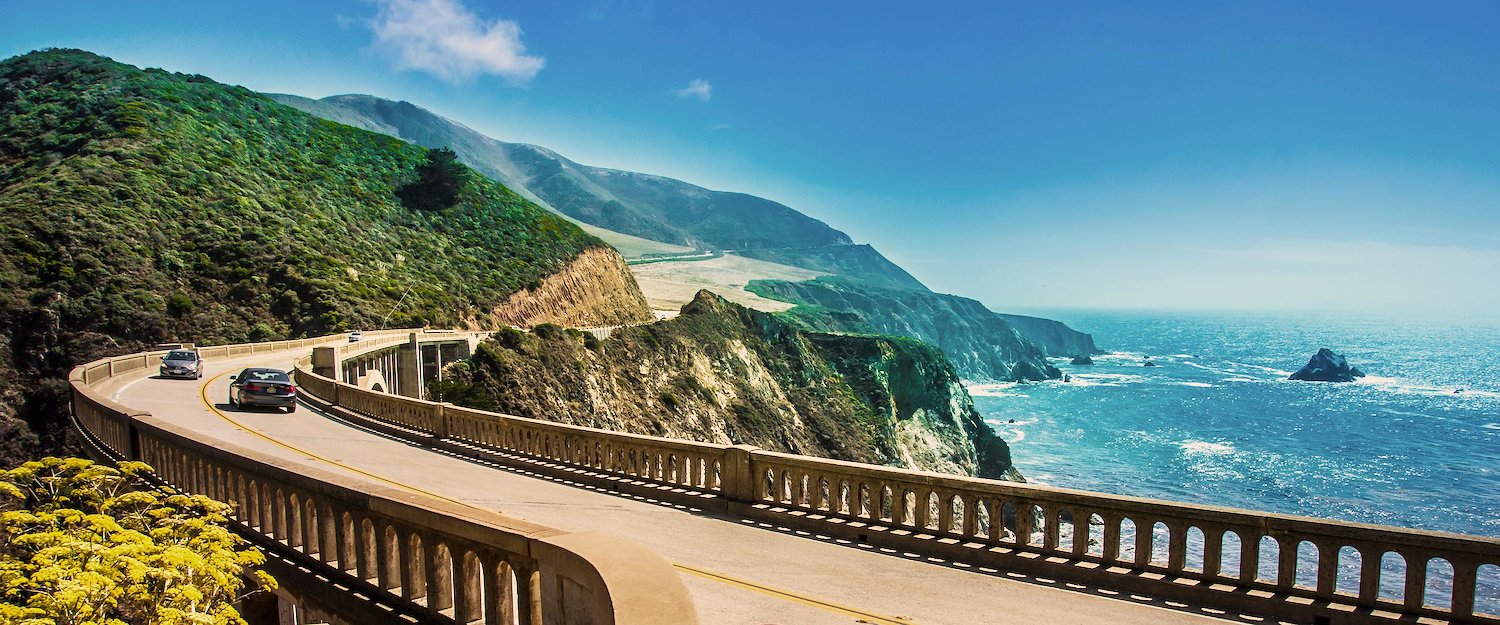 Prices and availability
Current Vacation rental prices Redwood City
$425 annual average
Oct
Nov
Dec
Jan
Feb
Mar
Apr
Jun
Jul
Aug
Average price per week
Current vacation rental availability Redwood City
31% annual average
Oct
Nov
Dec
Jan
Feb
Mar
Apr
Jun
Jul
Aug
Percentage of available rentals
Vacation rentals in Redwood City
Fantastic rental locations in California
Plan your next vacation by the beach in one of California's oldest cities. Redwood City, part of the San Francisco Peninsula in the United States, can be located in the heart of Silicon Valley. Residence to many global technology companies, such as Electronic Arts, Evernote, Oracle and Informatica, you will find that Redwood city has a perfect mix between history and modernization. Redwood City was incorporated back in 1867, making it the first city in San Mateo County. Before its incorporation, Redwood City was part of the Rancho de las Pulgas which was given to the Arguello family in 1835 by the Mexican government. With an estimated population of 86,000 inhabitants, Redwood City is the ideal destination for travelers looking for a lowkey city to vacation in. However, Redwood City is perfectly located near a few of California's metropolitan cities as well.
Discover the vacation rentals
You will be delighted to see the numerous choices of vacation rentals in Redwood City. Imagine spending your morning with a cup of coffee on your private terrace, having a dinner party to celebrate a friend's birthday on your beachside patio, or spending your afternoon diving into your pool and sunbathing in your garden. These are just a few of the many opportunities you may take advantage of while visiting Redwood City.
Vacations in Redwood City
How to get there and what to do
Discover the San Francisco Peninsula
When planning your trip to Redwood City, you will find that it is easily accessible with many modes of transportation, as well as being directly connected to some of the major cities in California, such San Francisco and San Jose. The best way to get to Redwood City is by airplane, you should fly into the San Francisco International Airport or the San Jose International Airport, both offer flights to major cities across the United States. You will also be able to travel to Redwood City by bus with Greyhound or by train with Caltrain.
Where to eat in Redwood City
You will remain delighted by the culinary scene in Redwood City. From fresh seafood and tasty barbecue to exotic dishes and sweet pastries, there is something for everyone when choosing the right restaurant. Head over to The Habit to try one of the local's favorite dining spots. Although being a regional chain, this casual dining restaurant provides you with an upscale experience. The menu is filled with endless choices of hamburgers, as well as other items such as teriyaki sandwiches and thick chocolate melts. On the other hand, you can also try Sakura for a more exotic choice. This family-owned sushi restaurant will provide you with an entertaining experience. The chef will be demonstrating their grilling skills right in front of you with shrimp flips and more.
Travelers and activities
Redwood City for outdoor activities
Redwood City is proud of its warm, year-round climate, therefore planning outdoor activities during your stay should be a must. There are a plethora of activities you can partake in while in California. Head over to Russian Ridge Open Space Preserve to be immersed in nature and surrounded by the gorgeous landscape of Redwood City. In this preserve, you will be able to find biking trails, equestrian trails and hiking trails that will take you through the entire area. However, you can even enjoy exploring the area from the Pacific Ocean. Check out W Sailing for a full day aboard a sailboat. You will be able to learn how the yachts are built and then join a pro Skipper with over 20 years of experience on a boat ride around the coast of the San Francisco Peninsula.
Redwood City for families
If you are visiting Redwood City with your family, you might be interested in knowing a few child-friendly activities to do. La Petite Playhouse is an indoor playground for children which also hosts private events. Here you will be able to find a food court for when your kids are hungry, numerous bouncy castles, slides and obstacle courses. However, for an educational experience with the entire family, visit the UC Elkus Ranch Environmental Education Center. This ranch was established back in 1975 by the University of California. This establishment provides educational opportunities with topics that cover environmental science, California history, animal care and agricultural programs. You will be able to schedule a tour for you and your family all year round.
Did you know that Redwood City enjoys 255 sunny days a year and its slogan is "Climate Best by Government Test"?
Top 5 travel tips for Redwood City
1. San Mateo County History Museum
While visiting Redwood City, do not miss out on visiting this stunning museum. Known as the city's top attraction, here you will be able to admire numerous exhibits and discover how life was in San Mateo County since the early 1800s.
2. Redwood Morton Community Park
If you want to relax, have a picnic, lay on the grass or just take in some fresh air, head over to this park. The park will offer you many opportunities such as tennis courts, barbecues, baseball games, basketball courts, skateboarding ramps and more.
3. Pulgas Water Temple
This stunning place will keep you mesmerized for a while. The impressive stone structure was built in 1934 in honor of accomplishing the challenge of bringing water from California to the Bay Area by going through the Sierra Nevada for 160 miles.
4. Fox Theater
You will be able to find this iconic and historic theater, which opened in 1929, on Broadway in downtown Redwood City. The theater will provide you with a vast range of shows which include live music, standup comedy and musicals.
5. Gourmet Haus Staudt
After spending a long day walking around the city, stop by this beer garden and shop that offers a fusion of German and American taste. You will be able to find German brews alongside American ones while having a nice plate of bratwurst and potatoes.
FAQs: Vacation Rentals in Redwood City
How much does it cost to book a vacation rental in Redwood City?
Redwood City is one of the most expensive cities in the USA. For a stay here you pay around $458 per night.
During which months can you find the best price for vacation rentals in Redwood City?
According to last year, the months at the lowest possible cost in Redwood City are March, February and August, with average prices of $337, $351, and $411, respectively.
When are vacation rentals more expensive in Redwood City?
It can be concluded, by analyzing the data from the previous year, that costs per night for accommodation here are usually higher, on average, during the months of November ($657), October ($532), and January ($514).
Is it necessary to plan a trip to Redwood City well in advance?
If you decide to put Redwood City on your bucket list, we recommend organizing your vacation long before you go because it tends to be very high in demand, with an annual average of 78% of rentals booked the previous year.
What are the best months for a spontaneous getaway?
Last year, the months with the largest number of properties available of the year in Redwood City were July, August and September, with average availabilities of 60%, 33%, and 28%, respectively.
Are there many vacation rentals in Redwood City?
In Redwood City we have a comprehensive catalog of around 300 properties, with options of all kinds, thanks to our 2 local and international providers.
Vacation destinations nearby
Holidu compares hundreds of websites to find your perfect holiday rental for the best price.