Vacation Rentals in England
Start comparing over 54324 rentals in England and book at the best price!
Vacation Rentals in England
Best vacation rental deals in England
Vacation rentals with free cancellation
Pet-friendly Vacation Rentals
Vacation Rentals with Pool
Vacation Rentals with Internet
Find Vacation Rentals in England
Highlights England
Hike through the North York Moors
Stonehenge
Sightseeing in London
Swimming on England's Riviera
Other property types in England that might be interesting:
Prices and availability
Vacation rental prices England
$272 annual average
Sep
Oct
Nov
Dec
Jan
Feb
Mar
Apr
May
Jun
Jul
Aug
Average price per week
Vacation rentals availability England
49% annual average
Sep
Oct
Nov
Dec
Jan
Feb
Mar
Apr
May
Jun
Jul
Aug
Percentage of available rentals
Vacation rentals in England
A vacation rental in the motherland of Empire
Whoever associates England only with London is wronging this country, which is so diverse in landscape and culture. No wonder that the number of vacation rentals has been growing steadily for years, in parallel with the popularity of England as a tourist destination. The largest offer is of course in the metropolis of London, where you will find everything your heart desires from an apartment near Buckingham Palace to a cosy holiday apartment on the Thames to a family-friendly vacation rental on the outskirts of the city. The range is similarly rich in major cities such as York in the North, Manchester and Birmingham in the Midlands. However, the most popular holiday regions extend along the picturesque coasts. The selection of holiday apartments in Cornwall is particularly varied, where you can enjoy an almost Mediterranean climate in Porthcurno, Plymouth and Exmouth. Alternatively, move into a vacation rental on the white chalk cliffs of Dover, in sophisticated Oxford, on Holy Island near the famous monastery of Lindisfarne or in Liverpool on the Irish Sea.
Holiday in England
Travelers and Activities
A country as diverse as its weather
A journey through England is so varied in terms of landscape that one could assume that one is travelling to several countries at the same time. In particular, beach holidaymakers and water sports enthusiasts are offered a variety that also justifies a second or third holiday. The offer ranges from the subtropical beaches of Cornwall and Devon to the mild bathing climate of the English Channel in East Sussex and Kent to the stormy coasts of Northumberland and Cumbria, where kitesurfers and windsurfers get their money's worth thanks to the waves. In the heart of England, on the other hand, there is a natural paradise with countless well-maintained cycle paths and hiking trails. Particularly worth exploring here are Northhampshire with its romantic canal landscape, the moorlands of Devon and the Peak District, which with its breathtaking views has already provided the backdrop for "pride and prejudice". Those with a heart for culture and history should also make a detour to the south, where monuments such as Stonehenge, the countless fairytale castles of West Sussex and sights such as the noble palaces in Surrey and the Canterbury Cathedral await. The England vacation is rounded off by a trip to the numerous islands. The Isle of Wight, in particular, is a place with picturesque sandy beaches, family festivals, historical sights and plenty of peace and quiet in breathtaking surroundings.
More kilometres of canals run through the city of Birmingham in England than through Venice.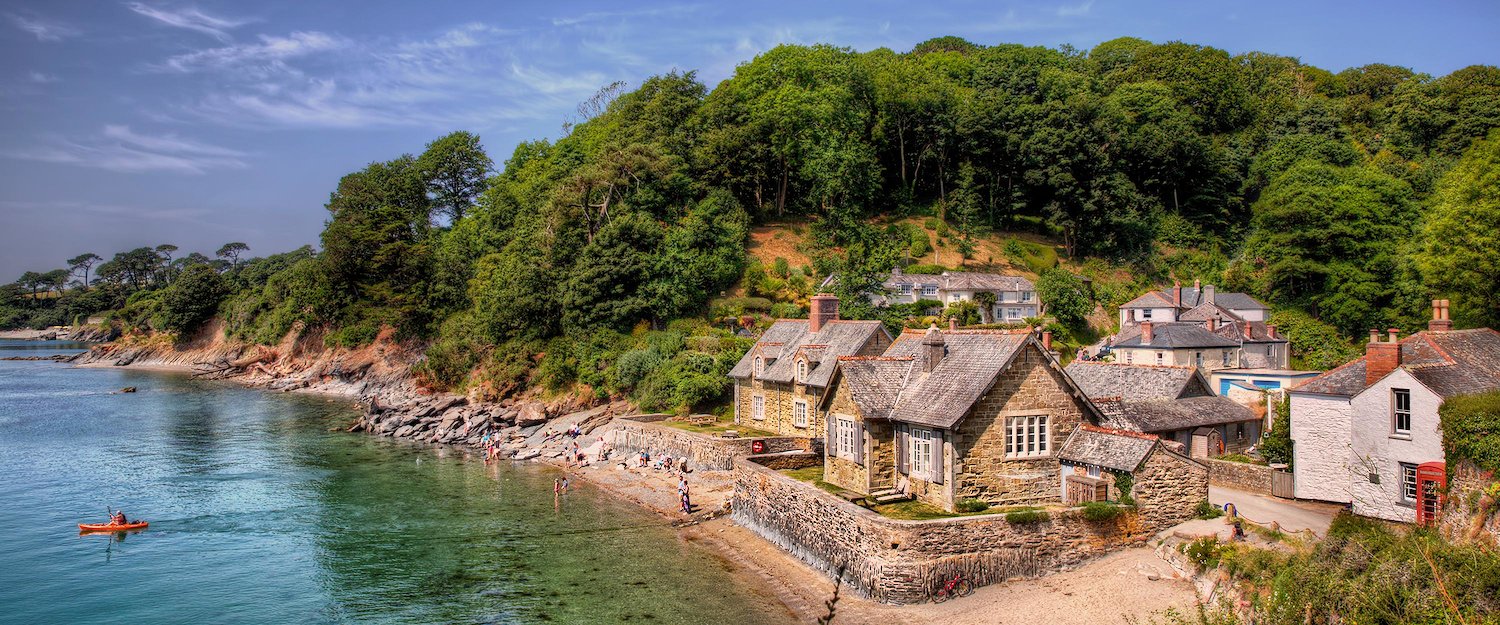 Things to know
Best travel time
The ideal travel time depends strongly on the respective region. While metropolises such as London, Manchester or York are worth a trip all year round, it looks different on the coasts. The summer months of June to September are predestined for a beach holiday on the south and east coast of England, especially as the water temperatures then climb to a refreshing 18 degrees Celsius. If you want to visit the numerous palaces and parks, you should arrive in late spring between the end of April and the end of May, when the splendours are in full bloom all over the country. Active holidaymakers such as hikers and cyclists book their vacation rental best for the summer, similar to bathing tourists, especially as it is driest in most regions during this time.
Practical tips for left-hand traffic
If you want to explore the country, you can't avoid a rental car. As a continental European, however, left-hand traffic is a challenge. Even experienced drivers should therefore be very defensive during the first drive and follow the traffic flow first. Some basic rules are particularly important here: 1. Look to the right as you get out. 2. in left-hand traffic, even on multi-lane roads, only left-hand traffic is overtaken. 3 In England there is no universal "right before left" or "left before right". Pay particular attention to signs and communication by hand signal.
Top 5 travel tips
1st capital London
When staying in England, a visit to the capital must of course not be missed! The number one attraction is the Queen's residence - Buckingham Palace. A visit to Kensington Palace, Hyde Park or the Royal Albert Hall is also a must. Of course, religious buildings such as the famous Westminster Abbey, where the kings of England are traditionally crowned and buried, are also among London's highlights. Trafalger Square, which is London's largest square, is also an impressive sight. The same applies to Downing Street, where the famous number 10 is located: This is where the English Prime Minister lives. You see - the list of sights in London is almost endless!
2. World cultural heritage of England
The highlights of South West England are the counties of Avon, Devon, Cornwall and Wiltshire. The world-famous Stonehenge stone circle is also located in the latter. Because of its subtropical climate, the south coast of the country is also known as the English Riviera. Here are cities like Bath, which is a UNESCO World Heritage Site, Bristol and Plymouth.
3rd South East England
And also South East England is anything but boring! For example, there is the cathedral in Canterbury, the famous chalk cliffs in Dover and various seaside resorts that invite you to long days on the beach in summer.
It is also home to the famous Oxford University and the region is known for its wonderful holiday homes!
4th trip to York
The city of York can look back on an eventful history. Emperor Constantine the Great was crowned here in 306 AD. Later in history, the town was inhabited by Vikings and Anglo-Saxons before it was conquered by the Normans in 1066 and almost completely destroyed. In the Middle Ages York was considered one of the most important cities of the country - numerous buildings from this time are today true tourist magnets. For example, the medieval city wall invites you to take long walks and the famous street The Shambles amazes its visitors with historical buildings, restaurants and cafés.
5th fishing village Newquay
Newquay has eleven sandy beaches. The climate is balanced and the Trenance Valley has tropical vegetation. The fishing village shines with sights like the Blue Reef Aquarium or the Trenance Gardens. Thanks to its location on a steep coast it is also known as "The Surfing Capital of Britain" - on the beaches Fistral Beach, Towan Beach or Great Western Beach surfers will find ideal conditions for their hobby. The offer in Newquay is complemented by picturesque vacation rentals and apartments.
FAQs: Vacation Rentals in England
How much do you pay, on average, for vacation rentals in England?
With an average cost of $250 per night, England lies at the upper end of the price range for vacation rentals in the United Kingdom.
What time of year offers, on average, the best vacation rental prices in England?
]If you would like to get the most out of your money, the most affordable months to visit England are March ($228 the average per night for accommodation), May ($236), and April ($238).
In which months is it more expensive to rent a vacation rental in England?
Following the data observed last year, costs per night for accommodation here are usually higher, on average, during the months of August ($278), July ($269), and December ($261).
Is England a good location for a last-minute getaway?
It's worthwhile to be proactive in England as only 19% of the accommodations are free throughout the year, according to last year's data.
Which months offer the highest availability?
Last year, the months with the most vacation rentals available of the year in England were January, March and November, with average availabilities of 28%, 24%, and 23%, respectively.
During which months is it more difficult to find available vacation rentals?
The month with the highest average booked rental figures is August (only 9% of properties were available on average last year). Followed by July (11%), and then September (12%). During these three months, the availability is very low (11%). It is therefore preferable to book early.
How many rentals are there in England?
We have grouped together the offers from 108 different providers in England, so we can offer you around 88,000 properties. You're going to have a hard time choosing!
Vacation destinations in England
Vacation destinations nearby
Holidu compares hundreds of websites to find your perfect holiday rental for the best price.