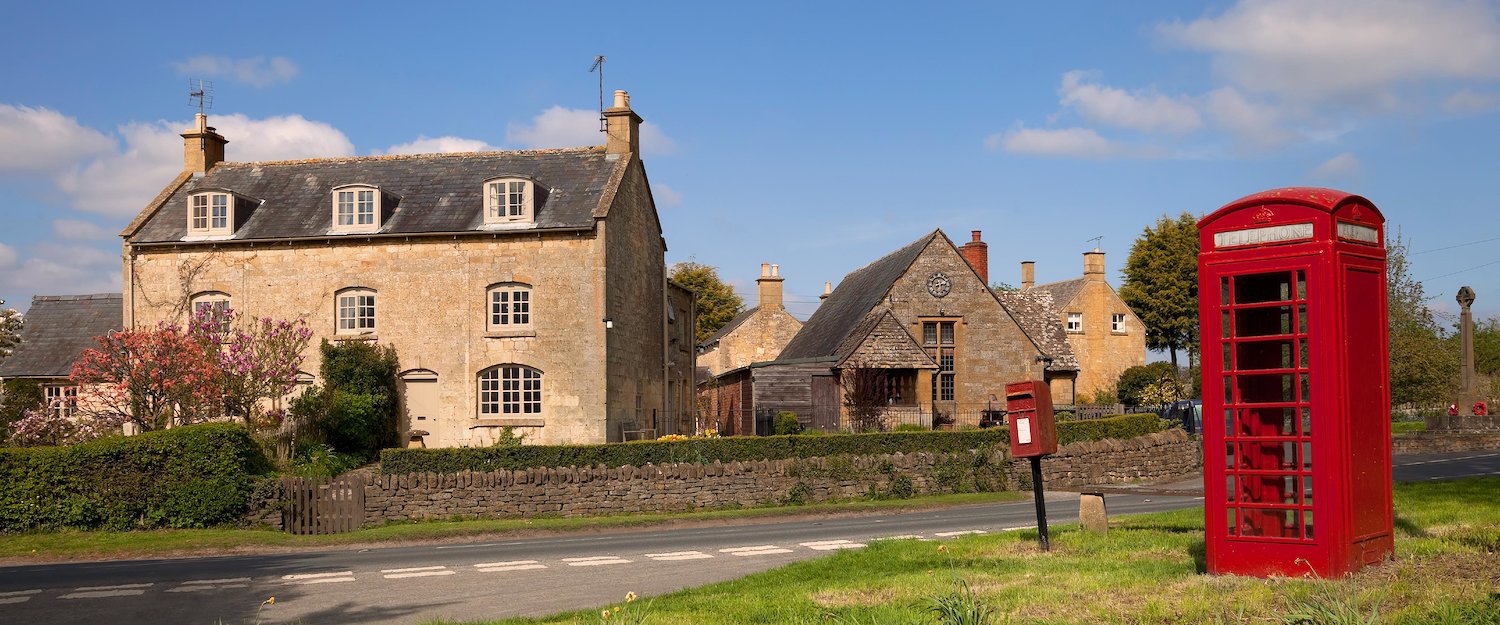 Other holiday ideas and property types in Sherwood Forest that might be interesting
Prices and availability
Current Vacation rental prices Sherwood Forest
$251 annual average
Oct
Nov
Dec
Jan
Feb
Mar
Apr
May
Jun
Jul
Aug
Sep
Average price per week
Current vacation rental availability Sherwood Forest
48% annual average
Oct
Nov
Dec
Jan
Feb
Mar
Apr
May
Jun
Jul
Aug
Sep
Percentage of available rentals
Vacation rentals in Sherwood Forest
Pack your carry-on and head to the legendary forest
Sherwood Forest is well known for its connection to the famed Robin Hood and his Merry Men who stole from the rich and gave to the poor. This tourist destination boasts the iconic 1100-year-old Major Oak that Robin Hood used as a meeting place in the Sherwood Forest. It is still there in all its splendor for you to see as well as many other related historic landmarks. There are numerous landmarks and architectural beauties to pique your curiosity in Nottinghamshire and surrounding townships. The shopping, pubs, and markets offer more adventure so you'll be spoilt for choice to take it all in.
Lovely self-catering rentals for any traveler
Experience the true character of Sherwood Forest with one of these storybook rentals. Whether you're looking for lavish accommodations or charming, budget friendly rental, any traveler is sure to find the perfect lodging. Guests can expect all the creature comforts including a kitchen, washing machine, hot tub and comfortable living room. Enjoy a fresh brew on the terrace or balcony. Have a BBQ or get cozy around the fireplace. Try a yoga session in the yard or perhaps a relaxing picnic. These rentals provide so many options to enhance your travels!
Vacations in Sherwood Forest
The area and getting around
Go on a cultural arts spree
Nottingham is known for its live performances, lively pubs, and dance clubs. Check out the Theater Royal Nottingham. Originally established in 1865, it's the main theater in town featuring operas and community shows. There are many clubs featuring DJ's, dance, and concerts like Where's the Bass UK, The Bodega Social Club, and much more. Mansfield offers retail venues in the historic market area surrounded by charming avenues. Big brands like Primark and independent shops like Peacocks and Wilkinson are dotted along the district for you to explore. Bolsover Castle is a must for its architecture and romantic terrace, and elegant rooms for a glimpse of the artistic Stuart style.
Get your Nature fix
Hit the trails of Sherwood Forest where you're likely to meet a rabbit, shrew, and hedgehog. Be sure to stroll along the Major Oak Trail, Giants Trail, Greenwood and Wildwood trails where you'll encounter the highlights of the forest sites. The picturesque Edwinstowe, home to St. Mary's Church, is also part of the charm. Clumber Park features 4000 acres of tranquil woodlands, heath, and farmland with avenues of lime trees, conifers, and Lebanese Cedars. The gardens boast rhododendrons along the paths surrounding the beautiful lake. Perfect for a peaceful stroll. The Derbyshire Dales can be accessed via the Heights of Abraham attraction.
Travelers and activities
Sherwood Forest for Adventure fans
In the summer heat take head to Robin Hood's Wheelgate for a refreshing water park, air-conditioned play areas, and an animal adventure zone. There are several eateries so you can re-energize without leaving the park. Gulliver's Kingdom is an amusement park full of Jurassic themed, age-appropriate adventure rides. They also offer climbing walls, caves, bumper cars, and a dinosaur discovery element. Go Ape Adventures is in Sherwood Forest with a tandem zip wire at 20mph. The Treetop adventure course is in four parts including the Challenge, Nets and even Forest Segways for an off-road experience through the woodlands.
Sherwood Forest for History buffs
Sherwood Forest, originally named Sciryuda in 958AD, meant woodland owned by the shire. It has passed through numerous wars, monarchs, the legendary Robin Hood, and is still home to nearly 1000 ancient oak trees making it a historian's paradise overflowing with historical gems to be explored. Thoresby Park has signposts documenting the historic significance of the estate along its circular walks including St. John's church and the majestic Thoresby Hall. Rufford Abbey, from the 12th century, is surrounded by gardens, a lake, and family activities in the center. Tour the underground reservoir at Papplewick's Victorian steam engine waterworks and don't miss the architecturally stunning 11th century Nottingham Castle and Wollaton Hall.
Major Oak is one of the Seven Natural Wonders at 1100 years old, 33' around and an impressive 100' canopy.
Top 5 travel tips in Sherwood Forest
1. Embark on the Robin Hood Town Tour
This iconic tour takes place in Nottinghamshire led by Ezekial Bones dressed in period costumes as Robin Hood. It is a theatrical historical tour of Robin Hood's haunts including the underground caves. It ends with lunch at Ye Olde Trip to Jerusalem, the oldest pub in England featuring fine ales and delicious food.
2. Ride the historical steam railway
Sherwood Forest Railway is Nottinghamshire's original steam railway tucked away in the valley between Edwinstowe and Mansfield. The ride takes you through the old-style farmlands while blowing the whistle, making you feel like you stepped back in time. Enjoy the adventure park, picnic area and concessions at the depot after your trip.
3. Hike the Pine trails
Sherwood Pines features 100-year-old trees in the largest forest in East Midlands with 3000 acres to explore. There are bicycles for hire to navigate the wild trails as well as activity trails like the high rope course. Afterwards get refreshed with coffee and their famous sausage rolls locally sourced at the café.
4.Get interactive at the farm
White Post Farm features a variety of animals like reptiles, llamas, and chickens to touch, feed and generally enjoy. Then rev-up a go-kart around the track and other activities. Have a snack and watch a seasonal performance for a full day of fun.
5. Explore the gorge like an Archeologist
Creswell Crags features a phenomenal limestone gorge in Nottinghamshire with numerous caves, rock shelters and fissures. This site, popular among Archeologists since the 1800s, has been treasured for its prehistoric artifacts. There are rare flora and fauna species that dwell there too.
FAQs: Vacation Rentals in Sherwood Forest
On average, what was the cost for vacation rentals in Sherwood Forest last year?
Sherwood Forest is one of the cheapest cities in the United Kingdom. An overnight stay there costs on average $198 per night.
What time of year offers, on average, the best vacation rental prices in Sherwood Forest?
Those who want to save as much as possible travel to Sherwood Forest in March, February, or April, which are the months that offer the most discount, with average prices of $182, $184, and $184 per night, respectively, based on the previous year.
When are vacation rentals more expensive in Sherwood Forest?
When it comes to booking a vacation rental in Sherwood Forest, the highest prices are found in the month of August (with an average of $214 per night), followed by July ($211), and then December ($207).
Is Sherwood Forest a good location for a last-minute getaway?
When planning a vacation to Sherwood Forest, we recommend you to be proactive as 83% of rentals are usually booked, according to the data from last year.
What time of the year can I find more available vacation rentals?
The months when it's easiest to find free accommodation in Sherwood Forest are January (the average amount of properties that are free reached 31% of the total last year), May (23%), and March (22%).
When are fewer rentals available in Sherwood Forest?
The months with the lowest properties available in Sherwood Forest are, in order, July, August, and December with respective average availability figures of 5%, 8%, and 13%, based on the previous year. During these three months, the availability is very low (9%). It is therefore recommended to book early.
How many vacation rentals are there in Sherwood Forest?
We have grouped together the offers from 6 different partners in Sherwood Forest, so we can provide you with around 110 properties. You're going to have a hard time deciding which one to go with!
Most popular in Sherwood Forest
Vacation destinations nearby
Holidu compares hundreds of websites to find your perfect holiday rental for the best price.