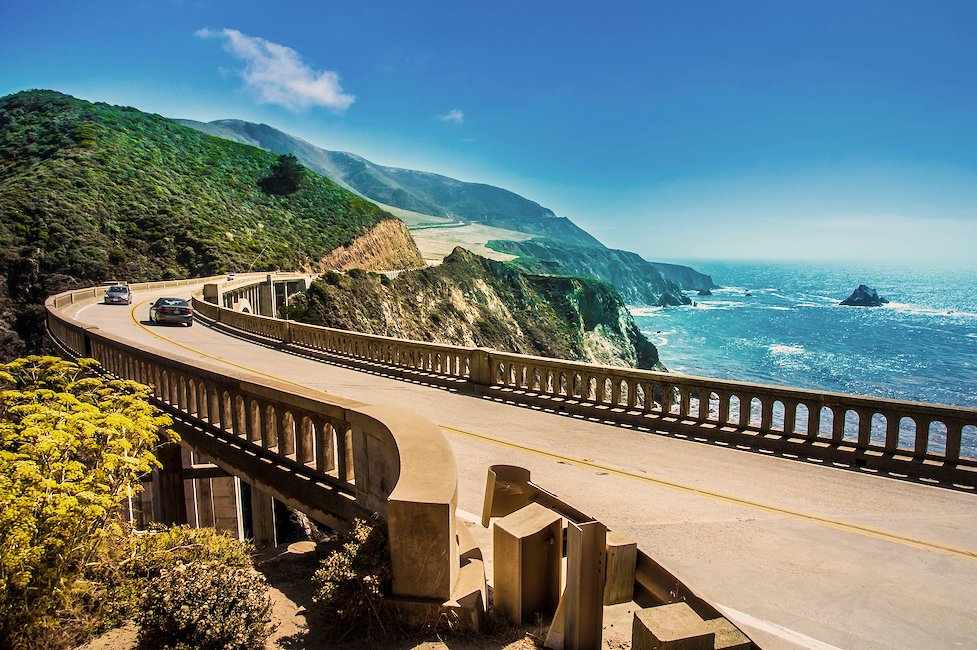 Prices and availability
Current Vacation rental prices San Diego County
$469 annual average
Oct
Nov
Dec
Jan
Feb
Mar
Apr
May
Jun
Jul
Aug
Sep
Average price per week
Current vacation rental availability San Diego County
47% annual average
Oct
Nov
Dec
Jan
Feb
Mar
Apr
May
Jun
Jul
Aug
Sep
Percentage of available rentals
Highlights San Diego County
Vacation rentals
Exciting getaways
large selection of outdoor activities
Ethnic cuisine
outstanding climate
Historical landmarks
Extensive beaches
Vacation rentals in San Diego County
Vacation rentals locations
Visit San Diego County on vacation and enjoy exploring this great region rich in attractions and outdoor activities. The county is in the southwestern part of Southern California and is the home to the great city of San Diego. If you're looking for nothing but amusement and wildness on your vacation, San Diego County has a lot to offer. You can look for vacation rentals in San Diego County or San Diego, less than one mile from the beach. Luckily, most rental properties are near the best attractions, such as beaches, parks, historical sites, mountains, and wildlife.
Vacation rentals for everyone
What type of vacation rental would you prefer when coming to San Diego County? We already have the answer for you. With our list of rental properties in various parts of the county, you can rest assured to find one that matches your needs. Whether you want a rental property that'll accommodate your family or friends, we have several to select. What about a small rental, ideal for a romantic getaway with your significant other? Compare rentals in our list and choose one that suits your needs. And the good thing is, rentals come with additional features and amenities to make you feel right at home. Enjoy staying in a rental with a pool, garden, view, TV, balcony, internet, air conditioning, and pet-friendly.
Vacations in San Diego County
The area and getting around
A county bustling with activities
The best thing about visiting San Diego County on vacation is that you'll have limitless choices regarding places to visit and things to do. Whether you want to hit the beach, explore the mountains or visit San Diego, America's Finest City, you'll have more than you need. The county is known for its outstanding climate, making it ideal for outdoor activities. You can take your family to various parks in San Diego for recreation, head to the beach on the Pacific Ocean, visit Mountains just outside the city to enjoy a dramatic desert landscape. If you're a historical buff, you'll find several historical sites in San Diego and all over the county.
Ethnic cuisine and unique local activities
San Diego County has plenty of cities you can explore to discover their contributions towards making the county famous for vacation. The best way to navigate the county is by renting a car. You can visit several cities, including San Diego, Oceanside, Encinitas, Bonita, Chula Vista, among many others, to explore their structures, cuisine, drinks, and entertainment. For example, you can head to local restaurants and ethnic cuisine, including Mexican, Spanish, French, German, Greek, Vietnamese, and regional cuisine. Also, explore the shops, malls, boutiques, and markets to buy gifts, fresh fruits, vegetables, and seafood.
Travelers and activities
Exploring and sightseeing in San Diego County
Do you love exploring new grounds to discover unique places, marvel at their elegance, and take beautiful pictures to show your family and friends? First, visit San Diego Zoo in San Diego and spend a day exploring the rainforest trails and seeing wild animals such as monkeys, pandas, polar bears, and more. Then, head to SeaWorld San Diego to see various sea animals such as exotic fish and dolphins. If you love theme parks, visit LEGOLAND California, located in Carlsbad. Here, you can allow your little ones to take rides on rollercoasters or explore the colorful theme park. In addition, if you love exploring rolling mountains, Palomar Mountain, where you can walk through a shady forest path across a national park.
Water sports activities in San Diego County beaches
Are you a water sports enthusiast and would prefer spending a hot day on a beach? Luckily, the Pacific Ocean in San Diego County offers beautiful sandy beaches for visitors interested in water sports. Whether you want to visit the sandy beaches close to the city or further north, you have several beaches to take your loved ones. For example, you can visit Coronado Beach, Moonlight State Beach, Cardiff State Beach, La Jolla Shores, among several others. Here, you can enjoy relaxing on the sand or playing football, baseball, and volleyball games. Also, you can try swimming, kayaking, canoeing, fishing, or boating. In addition, some beaches are ideal for surfing, snorkeling, and scuba diving.
Did you know that water is a precious commodity in San Diego? The city imports over 180 million gallons daily, and if put into gallon bottles, they would go round the earth more than one and a quarter times.
Top 5 travel tips for San Diego County
1. Old Town State Historic Park
If you're a culture and history enthusiast, San Diego County has a lot to offer. You can visit the city of San Diego and head to the Old Town State Historic Park to learn the history and culture of the region in the olden days. You can travel back to the early Mexican and American times, from 1821 to 1872. The park has a blacksmith shop with authentic Mexica crafts. In addition, you can explore the art studios, dine at one of the restaurants and enjoy live Mariachi music.
2. Cedar Creek Falls
Visit Cedar Creek Falls, located in Cleveland National Forest, and enjoy soaking up all the natural landscape offers. Cedar Creek Falls is an awe-inspiring waterfall where water plunges 80 feet, forming a large pool of water. Before you get to the waterfall, you'll enjoy trailing through beautiful hills on the eastern side of San Diego. The long sandy trails surrounded by desert plants will make the trip exciting. However, this trail may be challenging, and you might spot a snake.
3. San Diego Museum of Art
Do you love art and would like to explore the history and culture of art in San Diego County? Visit the San Diego Museum of Art and enjoy seeing a building with distinctive features and a perfect copy of the University of Salamanca built in the 17th century. Enjoy exploring various collections in the museum that date back to over 7,000 years. For example, you'll find works by Italian and Spanish old masters and paintings by American artists in the 19th and 20th centuries.
4. Whale Watching in San Diego County
Would you like to watch whales migrating while in the Pacific Ocean, San Diego County? Visit the city of San Diego in December through April and enjoy going on a cruise while watching whales migrate. The region is known for gray whales, blue whales, mink whales, and humpbacks. You may also see other sea animals such as dolphins, seals, and orcas. Go on a whale watching trip with family or friends and enjoy taking pictures of these beautiful mammals migrating in large numbers.
5. Nightlife in San Diego County
Are you looking for an exciting way to spend weekend evenings while getting entertained? Then, head to various cities in San Diego County and look for suitable nightclubs and bars for entertaining nights. Try multiple bars and nightclubs in the city of San Diego, such as the Grass Skirt, Fairweather, Altitude Sky Lounge, and Noble Experiment. You can also find a long list of the best bars and nightclubs located in various neighborhoods offering top-notch opportunities you can explore. For example, these nightclubs and bars will come with upbeat DJs, comedy, live entertainment, cocktails, and delicious meals.
FAQs: Vacation Rentals in San Diego County
How much did it cost for a vacation rental in San Diego County last year?
At an average cost of $456 per night, San Diego County lies at the upper end of the price range for vacation rentals in the USA.
When are vacation rentals cheaper in San Diego County?
Travelers who want to be budget-friendly should travel to San Diego County in April, March, or February, which are the months that offer the most discount, with average prices of $408, $416, and $418 per night, respectively, based on the previous year.
When does the price of vacation rentals in San Diego County go up the most?
Analyzing the data from last year, we found that costs per night for accommodation here are usually higher, on average, during the months of July ($506), August ($489), and September ($473).
Do I need to plan a trip to San Diego County well in advance?
It is better to book sooner than later in San Diego County as only 16% of the accommodations remain free throughout the year, according to last year's data.
What time of the year can I find more available vacation rentals?
January, October and December are, in order of highest to lowest, the months that have the largest number of accommodations free, with an average availability of 23%, 22%, and 19%. However, even during these periods of time, when the availability is the highest, the average is just 22%. So it is still important you always book a little in advance to make sure you get the rental of your dreams.
When will it be harder to find an available vacation rental in San Diego County?
The months with the lowest properties available in San Diego County are, in order, June, April, and May with respective average availability figures of 6%, 9%, and 10%, based on the previous year. During these three months, the availability is very low (8%). It is therefore recommended to reserve far in advance.
How many rentals are there in San Diego County?
Holidu has 2,200 vacation rentals in San Diego County, provided by 11 different partners.
Vacation destinations in San Diego County
Vacation destinations nearby
Holidu compares hundreds of websites to find your perfect holiday rental for the best price.