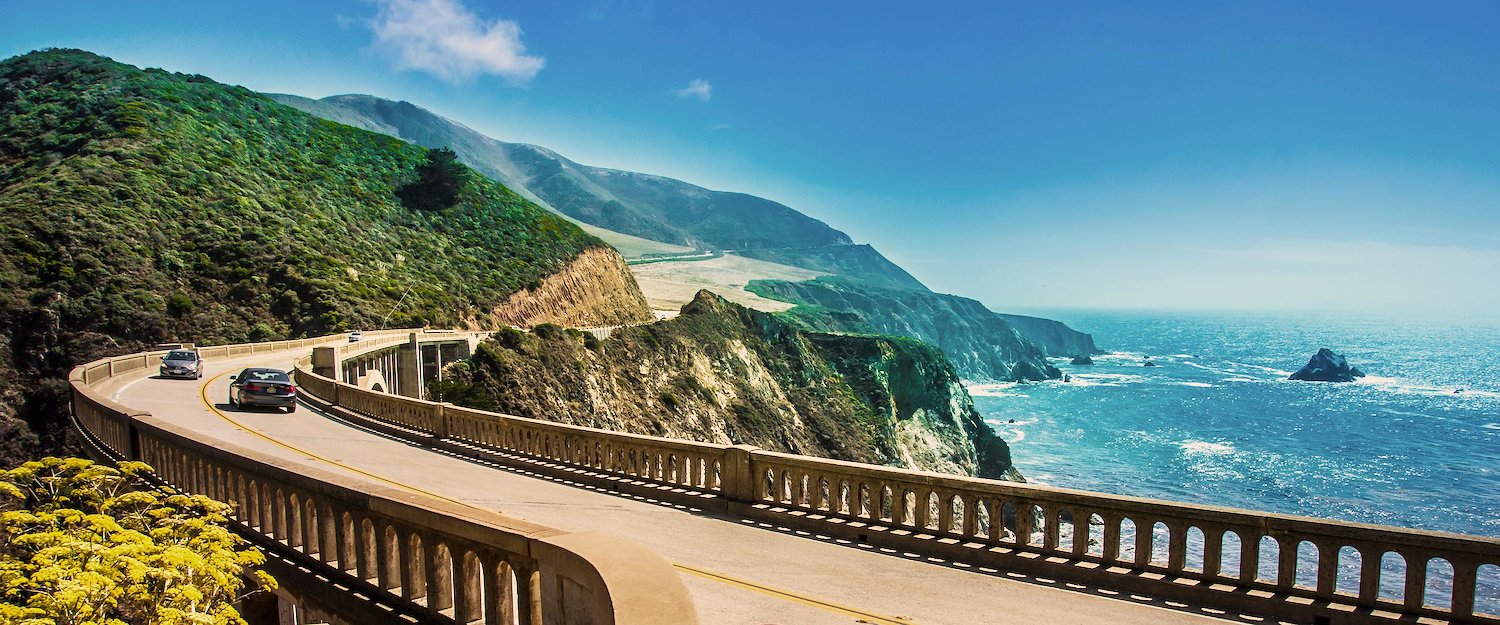 Vacation Rentals in Orange County
Start comparing over 133 rentals in Orange County and book at the best price!
Popular Vacation Rentals in Orange County
Vacation rentals with free cancellation
Vacation Rentals in Orange County
Pet-friendly Vacation Rentals
Vacation Rentals with Pool
Vacation Rentals with Internet
Find Vacation Rentals in Orange County
Highlights Orange County
Southern California
Beach rentals
Water sports and activities
Family-friendly parks
Historic Spanish missions
Most popular in Orange County
Other property types in Orange County that might be interesting:
Prices and availability
Prices
November
December
January
February
March
Oct 09 - Oct 16
$489 per night
Oct 16 - Oct 23
$491 per night
Oct 23 - Oct 30
$493 per night
Oct 30 - Nov 06
$492 per night
Nov 06 - Nov 13
$504 per night
Nov 13 - Nov 20
$533 per night
Nov 20 - Nov 27
$528 per night
Nov 27 - Dec 04
$529 per night
Dec 04 - Dec 11
$552 per night
Dec 11 - Dec 18
$527 per night
Dec 18 - Dec 25
$487 per night
Dec 25 - Jan 01
$512 per night
Jan 01 - Jan 08
$520 per night
Jan 08 - Jan 15
$499 per night
Jan 15 - Jan 22
$488 per night
Jan 22 - Jan 29
$428 per night
Jan 29 - Feb 05
$442 per night
Feb 05 - Feb 12
$481 per night
Feb 12 - Feb 19
$506 per night
Feb 19 - Feb 26
$516 per night
Feb 26 - Mar 05
$512 per night
Mar 05 - Mar 12
$533 per night
Mar 12 - Mar 19
$516 per night
Mar 19 - Mar 26
$541 per night
Average price per week
Availabilities
November
December
January
February
March
Percentage of available rentals
Vacation rentals in Orange County
Enjoy Orange County with a vacation rental
It's true - the sun never sets on Orange County, the heart of Southern California (SoCal). Popularly known as OC, the county comprises 34 independent municipalities, and world-famous attractions such as Disneyland and Huntington Beach. Come marvel at the Spanish Missions, enjoy personal encounters with the blue whales, and relish typical SoCal cuisine at Orange County. This family-friendly destination has rentals that cater to all tastes and budgets.
Tasteful vacation properties for everyone
Holidu offers a carefully-whetted selection of rentals equipped with luxurious amenities like private pools, sun decks, and Jacuzzis. For fiery sunset and waterfront views, consider booking at the cosmopolitan oceanfront neighborhoods of Long Beach, Huntington Beach, and Laguna Beach. For close access to the "Jewel of the California Missions", book ahead in time at vacation rentals around Mission San Juan Capistrano. Families with young kids inevitably end up choosing accommodation near Disneyland.
Vacations in Orange County
Hit the coast
Eat, drink and make merry!
With 42 miles of sparkling shoreline, Orange County coast has often been likened to the French Riviera. For a classic beach jaunt complete with sandcastles, and golden sunsets by the pier, try Huntington Beach, also known as Surf City. Little Corona Del Mar Beach is an absolute gem for tide pooling - you'll find plenty of star fish, sea urchins and anemones here. Crystal Cove is a photographer's dream with its pretty bluffs and coves. Snorkel in its translucent waters and grab a fish sandwich at Shake Shack. Local favorite, the laidback Seal Beach is recommended for its windsurfing and kite surfing opportunities.
Wine and Dine So-Cal style when in OC
Leading the way is the thin crust California-style pizza, best washed down with sparkling white wine - try the shrimp, seafood and asparagus toppings for a break from chicken and cheese! Next are the iconic Mission Burritos usually stuffed with sour cream, baked beans, rice, and guacamole. You can't go wrong with the French dip sandwich: finely sliced roast beef (pork/lamb/turkey) set inside a baguette moistened with gravy, and at times a slice of blue cheese thrown in. When in Orange County, it's only befitting that you try the Agent Orange cocktail – orange juice, vodka and triple sec/Cointreau to get those taste buds tingling.
Travelers and activities
An art attack in Orange County
The OC's biggest draw is Disneyland Park where children will go absolutely crazy exploring the themed lands: Mickey's Toontown, and Star Wars: Galaxy's Edge among others. Adventure City, also in Anaheim, is quieter and just as much fun. Next is to take the kids on a Duffy electric boat ride around the Newport Beach Harbor. These charming canopy-covered boats let guests bring along their own food, drinks, and music too! At Laguna Beach's Ocean Institute, the entire family can go wild getting showered in salty sea spray and checking out the ocean's wonders. La Vida Laguna is a safe spot for children to try their hand at kayaking, stand-up paddle boarding, and surfing.
A culture trip of a lifetime
The county boasts a compelling list of museums such as the Orange County Museum of Art in Santa Ana that holds an excess of 4500 art pieces spanning paintings, sculpture, photography and more. Fans of Pre Columbian art, and First American history will enjoy Bowers Museum. There are tons of African and Asian exhibits here too. The International Surfing Museum in Huntington Beach, and the Surfing Heritage and Cultural Center (SHACC) in San Clemente are worth checking out for their intriguing surfing memorabilia and surf-themed films.
"Did you know that pirates once freely roamed the coast of Orange County, Mission San Juan Capistrano in particular!"
Top 5 travel tips for Orange County
1. Explore Mission San Juan Capistrano
Known as the Birthplace of Orange County, this world-famous Spanish mission established in 1776 is an eye-opener in history, religion and spirituality. Historic Los Rios Street in Downtown San Juan is chock full of surprises – saloons, museums, dance halls, and gourmet coffee stores.
2. Whale-watching shenanigans
Nicknamed the "Whale Watching Capital of the World", a whale-watching cruise at Dana Point will fetch you close encounters with giant blue whales, humpbacks and the playful wild dolphins. Bring your binoculars along, and try coinciding your trip with the Whale Festival in March.
3. Stroll through Little Saigon
Costa Mesa in Orange County is home to the world's largest Vietnamese population outside of Vietnam. The area has hundreds of eateries serving authentic Vietnamese cuisine. A burst of sights, sounds and colors awaits – incense, tropical fruit, chopsticks, hanging barbecues ducks, and more!
4. A day trip to San Catalina Island
Get off the main strip for an escape to rustic San Catalina. Sun, sand and surf aside, the island is a magnet for adrenaline junkies. Take to the air with a zip line eco tour or the Catalina Aerial Adventure. The Falconry Experience is as riveting as the orange garibaldis you'll spot on the Undersea Sub Expedition.
5.Ride the Balboa Fun Zone Ferris wheel
Dating to 1936, this historic Ferris wheel has served as a cinematic backdrop to Newport's Harbor particularly after dusk. A photo against this Orange County icon makes for an memorable keepsake.
FAQs: Vacation Rentals in Orange County
How much does it cost to book a vacation rental in Orange County?
At an average cost of $468.21 per night, Orange County lies at the upper end of the price range for vacation rentals in the USA.
What time of year offers, on average, the best vacation rental prices in Orange County?
Travelers who want to be budget-friendly should travel to Orange County in December, October, and February, which are the months that offer the most discount, with average prices of $438.4, $440.59, and $441.39 per night, respectively, based on data collected in 2020.
When are vacation rentals more expensive in Orange County?
When it comes to looking for a vacation rental in Orange County, the months when it is most expensive are, in order of highest to lowest, August, September and July, with average prices per night of $511.94, $494.22, and $490.72, respectively.
Is Orange County a good location for a last-minute getaway?
In order to not have problems finding accommodation in Orange County, it is necessary to think ahead as 84% of rentals are usually booked, according to the data in 2020.
What time of the year can I find more free vacation rentals?
The months that offer the most accommodation options are, on average, April (with an availability of 29.25%), December (24.5%), and May (24.4%), according to the trends observed in 2020.
When will it be harder to find an available vacation rental in Orange County?
The months with the lowest properties available in Orange County are, in order, July, August, and September with respective average availability figures of 9.25%, 10.2%, and 11.5%, based on data collected in 2020.
How many rentals are there in Orange County?
Holidu works with 8 different partners to offer you a choice between 2800 vacation rentals we have in Orange County.
Vacation destinations in Orange County
Vacation destinations nearby
Holidu compares hundreds of websites to find your perfect holiday rental for the best price.