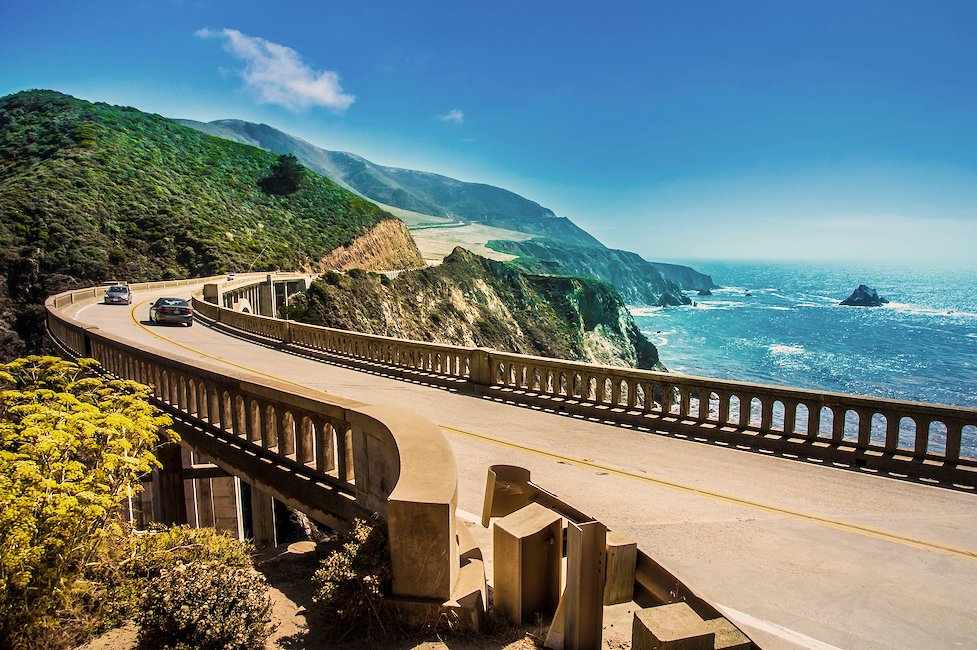 Prices and availability
Current Vacation rental prices Santa Ana
$355 annual average
Apr
May
Jun
Jul
Aug
Sep
Oct
Nov
Dec
Average price per week
Current vacation rental availability Santa Ana
59% annual average
Apr
May
Jun
Jul
Aug
Sep
Oct
Nov
Dec
Percentage of available rentals
Vacation rentals in Santa Ana
Vacation rentals locations
Santa Ana is a city in Orange County, California, that's regarded as one of the safest cities in the U.S. Santa Ana is your best bet when looking for a vacation destination in Southern California with plenty of attractions. You can stay in a cheap but comfy vacation rental or look for a luxury one and enjoy staying in a state-of-the-art property. Santa Ana has safe and peaceful neighborhoods, perfect for any travelers. You can stay in Santa Ana or look for rentals in Anaheim or near South Coast Metro, a few miles from the city.
Vacation rentals for everyone
Would you like to experience the charm in Santa Ana alone, or would you prefer to visit with family and friends? Luckily, you can find ideal vacation rentals to accommodate visitors with varied needs. Whether you're visiting for a romantic getaway, family retreat, or a getaway with friends, there's a perfect rental awaiting you. Most rentals here come with unique features and amenities to ensure all visitors enjoy their stay. You can find rental properties ideal for your kids and pets. Enjoy a spacious rental with a fully equipped kitchen, living room, and bedrooms. In addition, you can find a rental that offers a pool, Jacuzzi, garden, garden, TV, air conditioning and internet.
Vacations in Santa Ana
The area and getting around
A city bustling with activities
Santa Ana is an exciting historical city with some of its structures dating back to the 1770s. With its perfect climate throughout the year, you can explore different parts of the city and its surroundings. For example, you can explore the Santa Ana River that runs from the northeastern side to the coast. Downtown Santa Ana is where you'll find the California Coast with its pristine beaches. If you're interested in sightseeing, you can hire a car to explore various attractions such as historical buildings, museums, green spaces, parks, and scorched mountains.
Creative cuisine and unique local activities
Explore the stunning city of Santa Ana to discover what makes it a perfect destination for eating out. You will enjoy cuisines from different cultures and nationalities. For example, you can try a favorite local dish influenced by Chilango cuisine. Still, you can find tasty dishes with Filipino-inspired cuisine and signature dishes like tacos, milanesa, and acorazados. After enjoying your favorite dish, you can explore the city to learn what the locals do. Head to bars and clubs for entertaining evenings or visit various shops, stores, and markets for shopping.
Travelers and activities
Santa Ana for culture and history lovers
If you want to delve into the beauty of Santa Ana from a different angle, learning its culture and history can be the best decision ever. Visit various museums and cultural heritages to learn the history and culture of the city. For example, you can visit the Bowers Museum, that's best known for its unique Mission Revival-style architecture. Explore over 10,000 exhibits from Native American, Africa, South Pacific, and Asia. Still, you can visit the Heritage Museum of Orange County, where you'll enjoy learning about the region's history. Thanks to the stunning flower garden and picturesque grove, the museum is also perfect for sightseeing. In addition, you'll find ancient buildings such as the famous Kellogg that dates back to the 1890s.
Santa Ana natural features for recreations
Whether you want to head south towards the coast or explore the landscape in Santa Ana, you'll always find fascinating sites for recreation. Explore the coast for sightseeing and take beautiful pictures of the sea, beaches, boats, and nearby structures. If you want to spend time away from the sea, you can visit the Santa Ana Mountains. You'll enjoy exploring the Whiting Ranch Wilderness and the Limestone Canyon here. In addition, you can try activities such as rock climbing, mountain climbing, wildlife watching, hiking, and trailing.
Did you know that Santa Ana is one of the youngest cities in the U.S, with about 31% of the population being under the age of 18? As a residence for most immigrants, over 80% of the residents in the city don't speak English in their homes.
Top 5 travel tips in Santa Ana
1. Sandy beaches near Santa Ana
As a water sports enthusiast, you will always find a reason to visit Santa Ana. Besides exploring the Santa Ana River, you can drive 10 miles towards the coast. Here, you'll find nearby pristine sandy beaches like Huntington Beach, Newport Beach, Long Beach, and Laguna Beach. You can relax on the sand or play beach games. Still, you can head into the water for swimming, fishing, kayaking, jet-skiing, surfboarding, and boating.
2. Knott Berry Farm
The name 'Berry Farm' should not fool you into thinking this is a farm setup where they grow berries. Knott Berry Farm is California's famous theme park full of fun activities. You can visit the place with your family or friends to explore the theme parks and go on rides. Your little ones will enjoy spending time in Disneyland with all its unique and exciting features.
3. Orange Counter Center for Contemporary Art
A visit to Santa Ana on vacation will have something for you as an art lover. The Orange Counter Center for Contemporary Art (OCCCA) is a perfect place for visitors interested in learning the culture and art. The site is in the Downtown Santa Ana Artist Village, established in 1980. OCCCA features a variety of art galleries, regular art workshops, studios, and shops. You can explore the place while taking pictures of outstanding works of art and buy gifts for your loved ones.
4. Irvine Regional Park
Are you looking for a friendly site to relax with your lover, family, or friends? Irvine Regional Park has something for you. The park has stunning nature and lush greeneries for people looking for a place with plenty of recreation. You can venture out of your vacation rental when the weather is ideal and spend a day in the park. Here, you'll enjoy activities such as walking, sightseeing, jogging, biking, and trailing. In addition, you can relax on the beautiful grass or try paddle-boating on the lake.
5. Nightlife and drinks in bars and clubs
After exploring Santa Ana during the day or throughout the weekdays, you can visit various distilleries, bars, and clubs in the city. for a unique local drink, you can visit a distillery such as the Blinking Owl Distillery. If you want to find a place to spend an evening while wining and dining, you can try Lola Gaspar. Here, you'll enjoy tasty tapas, vintage wines, and creative cocktails. In addition, the Copper Door will serve you best if you're looking for enchanting nightlife. The club hosts local and international bands and performances such as stand-up comedy. You will also enjoy live music while sipping your favorite spirits or craft beers.
FAQs: Vacation Rentals in Santa Ana
What is the average price for vacation rentals in Santa Ana?
Santa Ana is one of the cheapest cities in the USA. The price for a vacation rental is around $330 per night.
When are vacation rentals cheaper in Santa Ana?
Travelers who want to be budget-friendly should visit Santa Ana in February, March, or January, the cheapest months of the year, with average prices of $245, $304, and $314 per night, respectively, based on the previous year.
When does the price of vacation rentals in Santa Ana go up the most?
When it comes to looking for a vacation rental in Santa Ana, the most expensive months are, in order of highest to lowest, June, May and July, with average prices per night of $374, $366, and $353, respectively.
Is Santa Ana a good location for a last-minute getaway?
It is better to book sooner than later in Santa Ana as only 17% of the properties remain available throughout the year, following the data observed in the previous year.
Which months offer the highest availability?
The most available months are, on average, August (with an availability of 28%), April (26%), and September (25%), according to the trends observed in the prior year.
How many rentals does Holidu have in Santa Ana?
In Santa Ana we offer you a comprehensive catalog of approximately 280 properties, with options of all kinds, thanks to our 3 local and international providers.
Holidu compares hundreds of websites to find your perfect holiday rental for the best price.