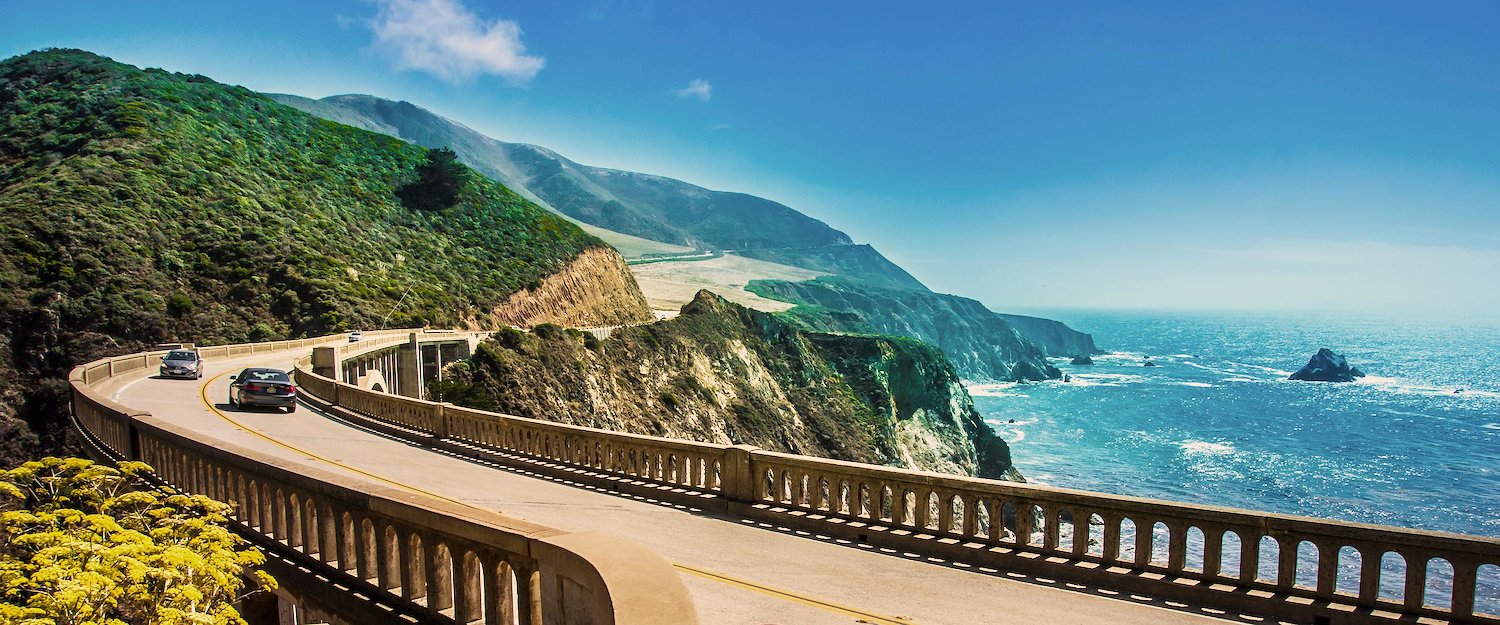 Vacation rentals in Encinitas
Start comparing over 148164 rentals in Encinitas and book at the best price!
Popular Vacation Rentals in Encinitas
Vacation rentals with free cancellation
Vacation Rentals in Encinitas
Pet-friendly Vacation Rentals
Vacation Rentals with Pool
Vacation Rentals with Internet
Find Vacation Rentals in Encinitas
Highlights Encinitas
Surfing
Beach holiday
Small town
Laid-back atmosphere
Most popular in Encinitas
Prices and availability
Prices
February
March
April
May
June
July
Average price per week
Availabilities
February
March
April
May
June
July
Percentage of available rentals
Vacation rentals in Encinitas
A laid-back surfing town
Encinitas is a laid-back town situated along the Pacific Coastline of Southern California. With its prime coastal location, Encinitas is consistently rated as one of the best surfing towns in the US and boasts the effortlessly chill atmosphere you'd expect in a surfing town. Here you'll find a variety of top-rated restaurants with ocean views, cute boutique shops, and scenic views. It's the perfect destination for families, couples, snowbirds, and beach lovers seeking a low-key destination.
Finding the perfect coastal rental
Vacation rentals in Encinitas are the kind that you'll never want to leave! Since the city is built on six miles of ocean coastline, vacation rentals spectacular ocean views and beach access are abundant. Rentals are typically bright, spacious, and tastefully designed with modern amenities. Opt for a rental with a pool to splash around in during the warmer months. Pet-friendly rentals are available for travelers with pets.
Vacations in Encinitas
The area and getting around
Arriving in Encinitas
There are several airports near Encinitas for international and domestic travelers. The closest major airport is San Diego International Airport. This airport has shuttle, taxi, and train options to travel from the airport to the city. The train and shuttle each take around 1.5 hours from the airport to central Encinitas. Car rental companies are available at the airport if you'd like to rent a car during your stay.
Getting around Encinitas
Many of the main points of interest in Encinitas are spread out, making it not the most walkable city. There are buses or rail transits available for getting around, as well as taxis, Uber, and Lyft Biking and walking can be done in certain parts of the city, particularly in areas near the beach and downtown centers.
Travelers and activities
Encinitas for history buffs
History buffs might be surprised to find plenty of interesting historical offerings in this surfer's paradise. Visit San Dieguito Heritage Museum, which is a fantastic history museum located on a ranch. Here you'll find a wide range of local, historical artifacts on display as well as informational plaques about life in the early days of California. The Encinitas Historical Society is another historical attraction not to be missed. It's located in a schoolhouse from the late 1800s, and you can browse through all the old photographs, documents, and stories about Encinitas's history. There's also a historical cinema called La Paloma Theater. Built in the 1920s, this theater was one of the first places to screen a "talkie" (non-silent film).
Encinitas for couples
With endless spectacular ocean views and hip establishments, Encinitas is a perfectly romantic and laid-back destination for couples. When visiting Encinitas as a couple, take a walk on the Cardiff State Beach where you can enjoy the ultimate romantic beach walk and unparalleled sunset. Finish the evening off at one of the many top-rated restaurants for a memorable date night. Several restaurants in the area offer tastings for Californian and Mexican wines paired with a romantic dinner.
"The name Encinitas comes from the Spanish phrase "los encinitos," which means small oaks."
Top 5 travel tips in Encinitas
1. Go to Swami Beach
Encinitas is famous for its long stretches of idyllic beaches and perhaps the most famous of them all is Swami beach. It's the beach of choice among local surfers, but it's also perfect for enjoying the tide pools during low tide. You can observe a variety of sea creatures in the tide pools, go for walks on the beach, and swim in the crystal clear waters.
2. Connect with yourself at Self Realization Fellowship Meditation Gardens
This zen-like center has many different meditation classes to choose from as well as beautiful, serene gardens. It's open to anyone who'd like to take a stroll, meditate, or just relax by the ocean views.
3. Take a walk at the historical shopping district
Encinitas's central historic shopping district has been around for more than a hundred years, and it's filled with fantastic shops, restaurants, art galleries, and cafés. You can easily spend an entire day walking around, window shopping, and sipping on coffee at the cafés.
4. Visit San Diego Botanic Gardens
These remarkable, lush gardens house a vast collection of plants from many regions of the world. Visitors can discover the flora and fauna while taking a peaceful stroll around the grounds. There's no shortage of beautiful flowers and tranquility to be found here.
5. Enjoy a beach day at Moonlight Beach
Encinitas has several different beach options for swimming, but the easiest one to get to is Moonlight Beach. You can easily walk from downtown to the beach and find many restaurants, rental shops and public restrooms nearby. It's a great place to surf as well. The fantastic facilities offered here make Moonlight Beach a perfect family-friendly location. Don't leave before sunset, the sunsets here are some of the best around town!
FAQs: Vacation Rentals in Encinitas
What was the average price for a vacation rental in Encinitas in 2020, the first year impacted by the corona crisis?
With an average cost of $522.88 per night, Encinitas lies at the upper end of the price range for vacation rentals in the USA.
During which months can you find the best price for vacation rentals in Encinitas?
]If you would like to get the most out of your money, the most budget-friendly months to visit Encinitas are February ($477.78 the average per night for accommodation), May ($490.4), and January ($492.59).
When are vacation rentals more expensive in Encinitas?
At the time of booking a vacation rental in Encinitas, the highest prices are found in the month of August (with an average of $565.86 per night), followed by July ($560.8), and June ($547.13).
Do I need to plan a trip to Encinitas well in advance?
If you decide to put Encinitas on your bucket list, we suggest planning your travels long before you go because it is usually very high in demand, with an annual average of 87% of rentals booked in the year 2020.
What time of the year can I find more available vacation rentals?
April, May and January are, in order of highest to lowest, the months offering the largest number of accommodations available, with respective average availability figures of 32%, 29.8%, and 17.2%.
When are fewer rentals available in Encinitas?
The month with the highest average booked rental figures is July (only 3% of properties were available on average in 2020). Followed by September (5.75%), and August (6%).
How many vacation rentals are there in Encinitas?
Holidu works with 5 different partners to offer you an inventory to choose between 60 vacation rentals we have in Encinitas.
Holidu compares hundreds of websites to find your perfect holiday rental for the best price.