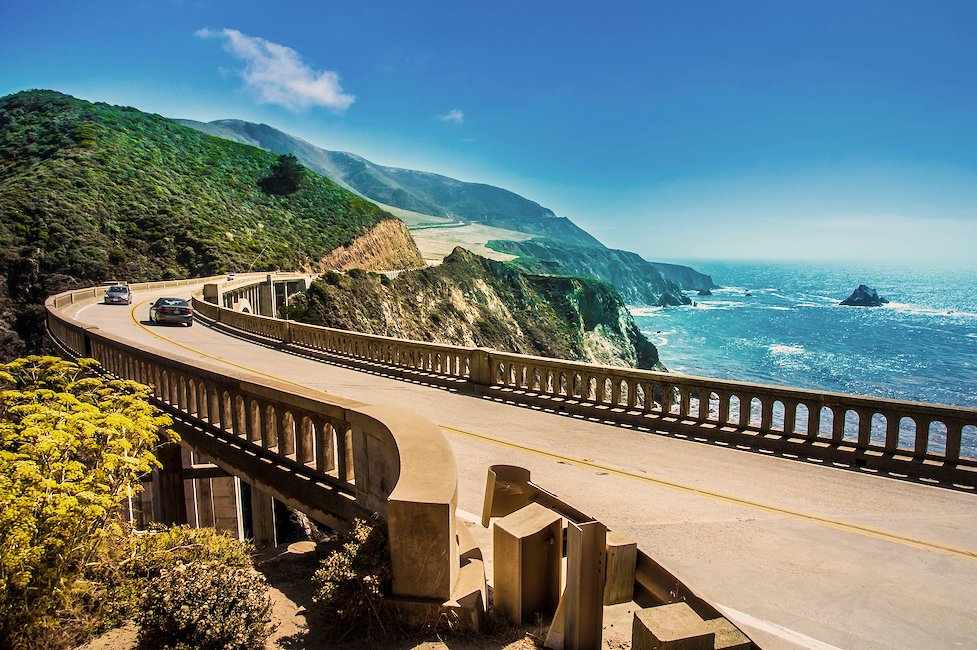 Prices and availability
Current Vacation rental prices Borrego Springs
$251 annual average
Oct
Nov
Dec
Jan
Feb
Mar
Apr
May
Jun
Jul
Aug
Sep
Average price per week
Current vacation rental availability Borrego Springs
58% annual average
Oct
Nov
Dec
Jan
Feb
Mar
Apr
May
Jun
Jul
Aug
Sep
Percentage of available rentals
Vacation rentals in Borrego Springs
Vacation rental locations
If you're looking for a quiet destination in a desert landscape to spend your vacation while soaking up the best experiences offered around, Borrego Springs is your perfect place. Borrego Springs is a small town in California in Anza-Borrego Desert State Park that offers visitors and locals a chance to hike or camp. The town is internationally recognized as a Dark Sky Community and attracts many travelers worldwide. Borrego Springs has many vacation rentals scattered throughout the town for travelers looking for quiet getaways and desert excitements.
Vacation rentals for everyone
Most rental properties in Borrego Springs come with everything you need for a memorable vacation. Whether you come with your significant other, family, or friends, you'll find an ideal vacation rental that offers flexibility and a private space to bond. You can spend time together in the living room, relax by the pool and cook meals in the kitchen while planning sites to visit for recreation. The good thing is, most rentals come with a terrace, view, balcony, Jacuzzi, and pool. In addition, you'll find other features such as TV, internet and air conditioning.
Vacations in Borrego Springs
The area and getting around
A quiet desert landscape full of activities
When you visit Borrego Springs, you won't miss Anza-Borrego Desert State Park, that's 600,000 acres. The park surrounds this unincorporated town making it a perfect spot for travelers interested in stunning mountains and desert habitats. You can take a road trip within the city, especially the Southern California S-3 highway, and immerse yourself in various attraction sites for recreation. Whether you'd prefer heading to Galleta Meadows or Slot Canyons with your loved ones, you will have plenty of things to see and explore.
Authentic cuisine and unique local activities
Borrego Springs ensures that you can explore the city and its surroundings on a full belly. It doesn't matter whether you're selective when it comes to dining. You can head to various local restaurants in the city or near attraction sites for a perfect meal. Most restaurants in this region offer authentic cuisine to ensure there's something for everyone. For example, you can find American, Mexican, Mediterranean, and Italian perfect for every palate. If you're interested in shopping, you can head to the town center and find shops, boutiques, grocery stores, and markets to buy gifts and foodstuff.
Travelers and activities
Borrego Springs for history lovers
As a history lover, a visit to this region will introduce you to several historical landmarks you can visit and learn the history of the old Borrego Springs and its surrounding desert landscape. For example, you can visit Palm Spring in Anza-Borrego Desert State Park and view the site where Mexican Pioneers visiting California in the 1860s rested. You can also head to El Vado, that's six miles northwest of Borrego Street. Here, you'll find an overland trail in Anza-Borrego Desert State Park used by Captain Juan Bautista de Anza in 1774. He also opened another little pass in Los Puertecitos in 1775 on his way to California. You can learn about the history of this legendary explorer and the reasons behind his expeditions. Visit other monuments within the park, such as Santa Catarina and Peg Leg Smith Monument, and soak up the history of those sites.
Borrego Springs for desert tours
If you love desert tours to see various natural wonders, Anza-Borrego Desert State Park is your perfect place. You can enjoy numerous recreations with your loved ones, including desert hiking, cycling, and horseback riding. The desert offers you thousands of miles to tour using a 4WD or various trails with a historical touch. In addition, you can drive to some popular routes such as Coyote Canyon, Blair Valley, and Grapevine Canyon. You can also enjoy mountain biking or riding on a beautiful horse to explore the desert landscape.
Did you know that the village of Borrego Springs doesn't have stoplights and keeps nighttime lighting to a minimum? This is done to protect the night sky views from light pollution.
Top 5 travel tips for Borrego Springs
1. Bird watching at the Salton Sea
Do you love watching birds and taking beautiful pictures and videos to make exciting documentaries? A visit to the Salton Sea, that's about 30 minutes from Borrego Springs, will take you to a picturesque birding location. You can enjoy watching desert birds, including migratory birds that come during various seasons. During the birds' north-south migration, you'll view different species, such as Swainson's hawks.
2. Star Gazing and night sky tours
Best known as Dark Sky Community, Borrego Springs is a perfect place for travelers who'd want to spend nights observing the beautiful dark sky. You can move out of your rental property with loved ones and lie on your back and enjoy gazing at the stars. Also, you can go for night sky tours with reputable astronomers such as Borrego Dark Sky Coalition and Borrego Night Sky Tours.
3. Borrego Palm Canyon Nature Trail
Are you looking for another hiking destination where you can spend a few hours walking while sightseeing? Borrego Palm Canyon Nature Trail offers a perfect hiking trail for families and friends. The site provides a three-mile trip that passes through a palm oasis within the state park. Here, you'll pass through desert lavender bushes, honey mesquite, cholla cacti, beavertail, catclaw, and ocotillo plants. In addition, you'll see desert animals such as iguanas, pack rats, Peninsular bighorn sheep, Costa's hummingbirds, and California quail.
4. Borrego Art Institute
If you'd like to explore the town's artistic taste, visit Borrego Art Institute, located within a picturesque historic retail building. Here, you'll find rotating art shows hosted at the institute that features the work of professional artists in the region. You can visit during summer and enjoy an annual summer show with the city's top artists. Take your little ones to a child art workshop while you explore an adult art workshop. In addition, you'll enjoy other services such as dining in a restaurant that offers sandwiches and flatbread pizzas.
5. Desert Gardens
If you love viewing colorful flowers and taking photos of different species, Desert Gardens offers a beautiful span of various wildflowers that blossom during blooming seasons. Desert Garden is located within the canyons of the state park near Coyote Canyon. Enjoy viewing different annual species such as ocotillos and cacti. In addition, you can enjoy sightseeing as you walk along the Alcoholic Pass Trail, where you'll enjoy spectacular views from Coyote Mountain ridges.
FAQs: Vacation Rentals in Borrego Springs
On average, how much do vacation rentals in Borrego Springs cost?
Last year, rentals in this destination had an annual average price of around $306 per night.
What time of year offers, on average, the best vacation rental prices in Borrego Springs?
According to the previous year, the months that are the cheapest in Borrego Springs are October, July and May, with average prices of $259, $271, and $282, respectively.
In which months is it more expensive to rent a vacation rental in Borrego Springs?
When it comes to looking for a vacation rental in Borrego Springs, the months that cost the most are, in order of highest to lowest, February, April and December, with average prices per night of $348, $344, and $338, respectively.
Are there usually many vacation rentals available in Borrego Springs?
So you don't run out of accommodation options in Borrego Springs, we recommend you to be proactive as 75% of rentals are usually booked, according to the data from last year.
Which months offer the highest availability?
Last year, the months with the most vacation rentals available of the year in Borrego Springs were September, October and August, with average availabilities of 50%, 46%, and 46%, respectively.
How many vacation rentals does Holidu have in Borrego Springs?
Our catalog features approximately 30 vacation rentals from 2 partners, giving you plenty of choices when searching for your next dream vacation rental!
Most popular in Borrego Springs
Vacation destinations nearby
Holidu compares hundreds of websites to find your perfect holiday rental for the best price.