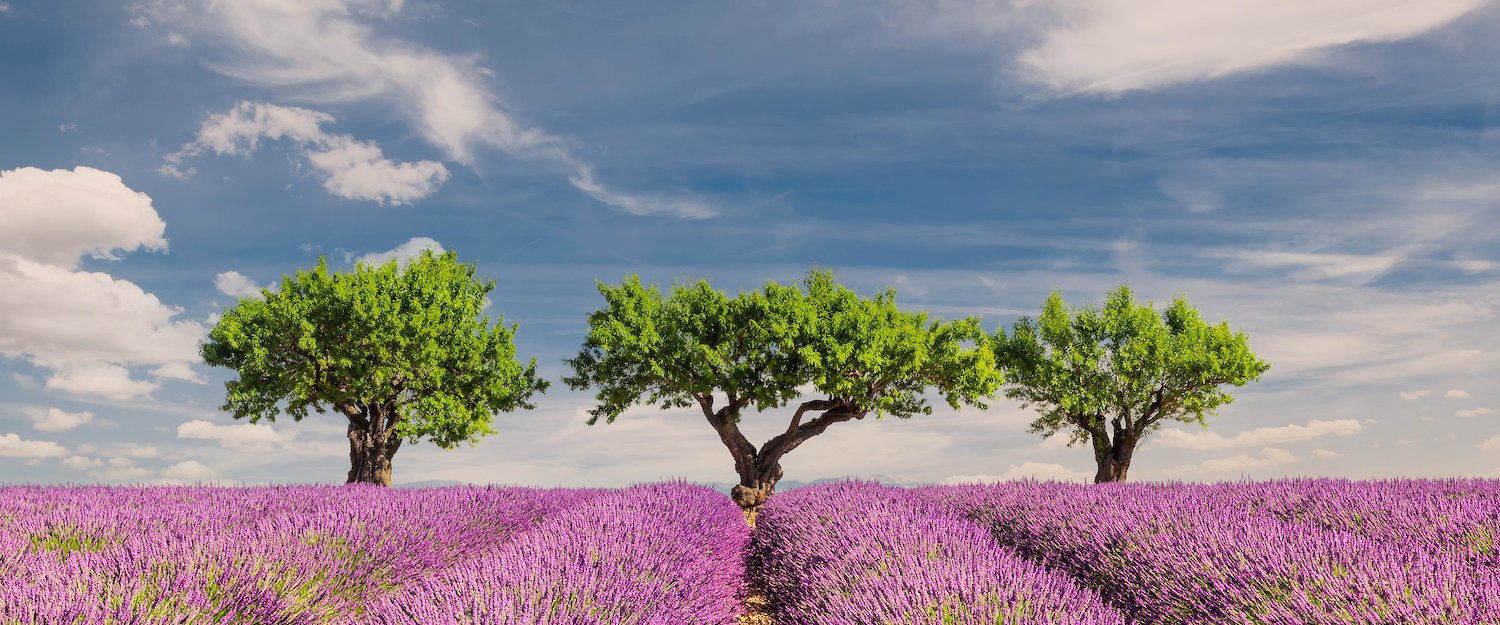 Vacation Rentals in Southern France
Start comparing over 57530 rentals in Southern France and book at the best price!
Popular Vacation Rentals in Southern France
Vacation rentals with free cancellation
Vacation Rentals in Southern France
Pet-friendly Vacation Rentals
Vacation Rentals with Pool
Vacation Rentals with Internet
Find Vacation Rentals in Southern France
Highlights Southern France
Mediterranean flair in Provence
Impressive mountain world
Outstanding cuisine in Bordeaux
Cannes Film Festival
Port flair and museums in Marseille and Nice
Medieval flair in Carcassonne
Most popular in Southern France
Other property types in Southern France that might be interesting:
Prices and availability
Prices
November
December
January
February
March
Oct 16 - Oct 23
$185 per night
Oct 23 - Oct 30
$186 per night
Oct 30 - Nov 06
$187 per night
Nov 06 - Nov 13
$186 per night
Nov 13 - Nov 20
$186 per night
Nov 20 - Nov 27
$185 per night
Nov 27 - Dec 04
$187 per night
Dec 04 - Dec 11
$188 per night
Dec 11 - Dec 18
$185 per night
Dec 18 - Dec 25
$193 per night
Dec 25 - Jan 01
$206 per night
Jan 01 - Jan 08
$209 per night
Jan 08 - Jan 15
$196 per night
Jan 15 - Jan 22
$184 per night
Jan 22 - Jan 29
$188 per night
Jan 29 - Feb 05
$192 per night
Feb 05 - Feb 12
$195 per night
Feb 12 - Feb 19
$201 per night
Feb 19 - Feb 26
$207 per night
Feb 26 - Mar 05
$211 per night
Mar 05 - Mar 12
$200 per night
Mar 12 - Mar 19
$191 per night
Mar 19 - Mar 26
$196 per night
Mar 26 - Apr 02
$198 per night
Average price per week
Availabilities
November
December
January
February
March
Percentage of available rentals
Apartments in South France
Varied selection of domiciles
The South of France offers a wide range of possible vacation rentals in all price ranges. From rustic holiday apartments to comfortable apartments and spacious vacation rentals to luxurious villas, everything is available. Some of the most popular destinations in the region are the Côte d'Azur, Provence, Nice, Cannes and Bordeaux. In the South of France region you can choose from over 50,000 possible accommodations.
Why choose between mountains and sea?
Often one is faced with the difficult choice between a holiday in the mountains or by the sea. A decision that divides some families. In the south of France both are possible and can even be combined within one holiday. No matter whether you choose a holiday apartment on the beach or a vacation rental in the mountains: A day trip from one of the mountain regions to one of the many beaches is actually always possible. In the area of the French Alps alone you will find over 14,000 possible vacation rentals for your mountain holiday.
Dream holiday by the sea
You can also choose from over 14,000 options for a holiday on the Côte d'Azur. In both regions you will find accommodation in all price categories and all equipment variants. There are arrangements both for a journey as single and for the family vacation or a common time with a larger circle of friends realizable. The only problem: the agony of choice. Let yourself be surprised, browse online and make your decision for your dream holiday!
Holidays in the South of France
Travelers and Activities
Bathing fun by the sea
Southern France is the ideal holiday destination for all bathing and swimming enthusiasts. It's simply wonderful to splash around in the Mediterranean in front of the fantastic southern French scenery or to fight the waves of the Atlantic as an experienced swimmer. In addition, there is an almost unmanageable range of all kinds of water sports waiting for you.
Hiking and climbing in the Alps
The south of France is also a true paradise for nature lovers. Whether hiking in the foothills of the Alps or climbing in the Alpine Massif Central - there is something for everyone here for a relaxing summer holiday. And in winter you can use the areas for Nordic or Alpine skiing.
Things to know
Location and climate
The region le Midi de la France (French for southern France) is, as the name suggests, located in the south of France, more precisely the part of France below 45 degrees latitude. The region is extremely diverse. It offers both slightly mountainous areas of the foothills of the Alps and very mountainous areas of the Massif Central. The south of France has two sea entrances: on one side the rather calm Mediterranean Sea, on the other the rougher Atlantic Ocean. The urban centres such as Nice, Cannes, Marseille and Bordeaux are well known. Especially due to the multitude of different cultural and recreational opportunities, you can easily travel the region all year round.
Culture in all its facets
Marseille was together with the Slovak Kosice European Capital of Culture 2013 and still shines with smaller and bigger cultural events for every taste. Cannes enjoys world fame for its annual star run and the associated celebrity hype at the International Film Festival in May.
"The world's largest pétanque tournament is held in southern France. Several thousand teams compete for the prestigious victory."
Top 5 travel tips
Culinary delights in Bordeaux
The city of Bordeaux, with about 250,000 inhabitants, is located in the northwest of the region of southern France, not far from the Atlantic Ocean. It is known worldwide for its exquisite wines of the same name. Bordeaux is one of the world's top culinary cities and offers exquisite delicacies. Bordeaux is like a reality that has become a city of the winged term "food like God in France". Numerous pubs and restaurants offer specialities à la Bordelaise. For the fish lover the Lamproie à la Bordelaise is recommended and the meat lover can enjoy an Entrecôte à la Bordelaise.
Port flair and museums in Marseille
Marseille, with its not quite 900,000 inhabitants, is the largest city in southern France and the second largest after Paris. Located on the Mediterranean Sea, it is home to France's most important port and is therefore one of the country's economic metropolises. In addition to a visit to the harbour, there are various museums to visit.
Medieval flair in Carcassonne
A visit to Carcassonne feels like travelling back in time to the Middle Ages. Since 1997, the imposing, towering fortress of the Cité de Carcassonne has been on the UNESCO list of World Heritage Sites. The complex does not only look like this, it is almost alive, because the fortress is so large and well preserved that it is still inhabited as a central part of the city. Carcassonne has often enchanted as a backdrop for film productions - let yourself be enchanted by the unique medieval experience!
A touch of luxury in Nice
Nice is located on the Mediterranean Sea and not least with its magnificent beach promenade conveys a certain touch of luxury. The view over the sea and the yachts anchored in the harbour reinforces this impression, as does a short trip to the neighbouring, sophisticated Monaco with its famous casino and its glamorous overall appearance.
The world of stars in Cannes
Not far away from Nice, with its not quite 100,000 inhabitants, is the rather small Cannes, which however appears in the media every year in May on the occasion of the International Film Festival. Cannes is a beautifully situated port city with one of the most impressive promenades in the world. The walk there will probably be just as unforgettable as the stroll along the Boulevard de la Croisette. The two Cannes islands Saint-Honorat and Sainte-Marguerite invite you to a short and surprisingly inexpensive ferry trip.
FAQs: Vacation Rentals in Southern France
On average, what was the cost for vacation rentals in Southern France in 2020, during coronavirus pandemic?
Southern France is one of the cheapest destinations in France. The costs for a vacation rental here amount to around $156.21 per night.
During which months are vacation rentals cheaper in Southern France?
Those who want to save as much as possible visit Southern France in January, March, and February, the cheapest months of the year, with average prices of $151.04, $157.22, and $158.21 per night, respectively, based on data collected in 2020.
During which months are vacation rentals more expensive in Southern France?
When it comes to booking a vacation rental in Southern France, the highest prices are usually found in the month of July (with an average of $230.13 per night), followed by August ($218.94), and June ($199.49).
Do I need to plan a trip to Southern France well in advance?
It is better to plan ahead in Southern France as only 44% of the accommodations remain free throughout the year, according to our 2020 data.
When are more vacation rentals available?
In 2020, the months with the largest number of available properties of the year in Southern France were May, June and April, with average availabilities of 53.6%, 52.5%, and 51.5%, respectively.
When are there fewer vacation rental options available in Southern France?
According to data from 2020, the months when it is most difficult to find accommodation in Southern France are, in order, August (with 17.6% of available rentals), July (30%), and September (44.5%).
Are there many vacation rentals in Southern France?
We have 120000 properties for you in Southern France, provided by our 119 local and international partners.
Vacation destinations in Southern France
Vacation destinations nearby
Holidu compares hundreds of websites to find your perfect holiday rental for the best price.