Vacation Rentals in France
Start comparing over 118752 rentals in France and book at the best price!
Best vacation rental deals in France
Vacation rentals with free cancellation
Vacation Rentals in France
Pet-friendly Vacation Rentals
Vacation Rentals with Pool
Vacation Rentals with Internet
Find Vacation Rentals in France
Highlights France
Shopping and sightseeing
Vineyards
Stunning coastal towns
Impressive landmarks
Glamorous beaches
Excellent food
Other property types in France that might be interesting:
Prices and availability
Prices
December
January
February
March
April
May
Nov 27 - Dec 04
$183 per night
Dec 04 - Dec 11
$186 per night
Dec 11 - Dec 18
$188 per night
Dec 18 - Dec 25
$197 per night
Dec 25 - Jan 01
$209 per night
Jan 01 - Jan 08
$211 per night
Jan 08 - Jan 15
$200 per night
Jan 15 - Jan 22
$193 per night
Jan 22 - Jan 29
$197 per night
Jan 29 - Feb 05
$204 per night
Feb 05 - Feb 12
$211 per night
Feb 12 - Feb 19
$220 per night
Feb 19 - Feb 26
$225 per night
Feb 26 - Mar 05
$228 per night
Mar 05 - Mar 12
$214 per night
Mar 12 - Mar 19
$201 per night
Mar 19 - Mar 26
$202 per night
Mar 26 - Apr 02
$204 per night
Apr 02 - Apr 09
$203 per night
Apr 09 - Apr 16
$200 per night
Apr 16 - Apr 23
$204 per night
Apr 23 - Apr 30
$203 per night
Apr 30 - May 07
$202 per night
May 07 - May 14
$199 per night
Average price per week
Availabilities
December
January
February
March
April
May
Percentage of available rentals
France Vacation Rentals
Vacation Homes in France
Whether you'd like to be just a few steps from the beach or whether you prefer the bustle of large cities like Paris and Marseille, you're sure of finding a vacation rental in France that fits your needs. Choose traditional houses close to some of the best beaches in Normandy and Brittany or pick stylish villas or typical Provencal vacation homes on the Côte d'Azur.
City Center Apartments in France
Chic Ile-de-France apartments just a stone's throw from the Cathedral of Notre Dame and the River Seine allow you to experience all the sights and sounds of Paris while a private apartment close to the Louvre and the Tuileries is ideal for couples. Paris isn't the only great city in France, and those looking for warmer climes might choose a vacation home in Nice or Marseille.
A Rental Home by the Beach
Discover the dramatic Normandy coast or opt for a vacation house just minutes from the beach in the Languedoc-Roussillon region. Rent a villa in Biarritz close to the famous Grande Plage or explore glamorous Cannes from a city center apartment. Island lovers can choose a Corsican villa overlooking the Mediterranean or stay in a traditional Île de Ré cottage.
The Perfect Vacation Rental in the French Interior
Head for the dramatic gorges and verdant vineyards of central France. Some of the best rental homes can be found in the Clermont-Ferrand and Limoges regions close to many national parks or in Lyons and Burgundy.
Vacationing in France
One of the Largest Countries in Europe
France is one of the largest countries in Western Europe and it covers an area of 248,573 so miles. The country's coast borders the North Sea and the English Channel, the Atlantic Ocean, and the Mediterranean Sea. France counts eight countries as neighbors including Spain, Italy and Germany. The country is divided into several regions but an extensive rail and road network makes it easy to get around.
Rugged Coastlines and Glamorous Beaches
Visit Brittany and Upper and Lower Normandy for stylish resorts and spas, landmarks like Mont Saint-Michel and hidden coves and secluded beaches. Move further south on the Atlantic coast to Biarritz where you'll find one of the best beaches in the country, La Grande Plage. Of course, residents of Cannes or the Côte d'Azur might disagree and Nice IS the most visited resort in France.
Impressive Natural Features
The dramatic Tarn Gorges runs the length of the Tarn River from Le Rozier to Quézac in the Massif Central region. The limestone gorges are some of the deepest in Europe and you can reach them via the stunning Millau Viaduct - a man-made landmark and the world's highest bridge. Venture west to the Alps for the best skiing in Europe or follow the Rhine and Rhone rivers past vineyards and green plains.
Unique Attractions that were Made for Exploring
Discover the fairytale castles that dot the Loire Valley and Dordogne regions or the medieval villages of the Luberon in Provence. Alternatively, shop till you drop in some of the world's most prestigious boutiques and stores in Paris between visits to famous attractions like the Louvre, the Arc de Triomphe and the Eiffel Tower.
Getting Around in France
Visitors to Paris and other major cities can get around easily by bus or metro. However, many people choose to rent a car for the duration of their stay. The French road system is modern and well maintained and it is complemented by an extensive rail network with links to other European destinations like Switzerland and Spain.
Activities
Dozens of Outdoor Activities to Choose From
Try hiking or cycling in the river valleys or go canoeing in the scenic Calanques along the Marseille coast. Ride a horse through Provencal lavender fields or on the rugged Normandy coast.
A Beach Lover's Ideal Destination
The glamorous beaches of the Côte d'Azur are world famous, while Biarritz is known for its surf and its vast stretch of golden sand. Fans of secluded beaches will adore the rose-granite coast in north-westernFrance and Brittany and Normandy have great beaches for families.
Fabulous Cities and Great Locations
See the sights of Paris, shop in some of the finest stores in the world and dine on delicious French cuisine in top restaurants. Or head to the Champagne region for rolling hills, river valleys and the finest vintages.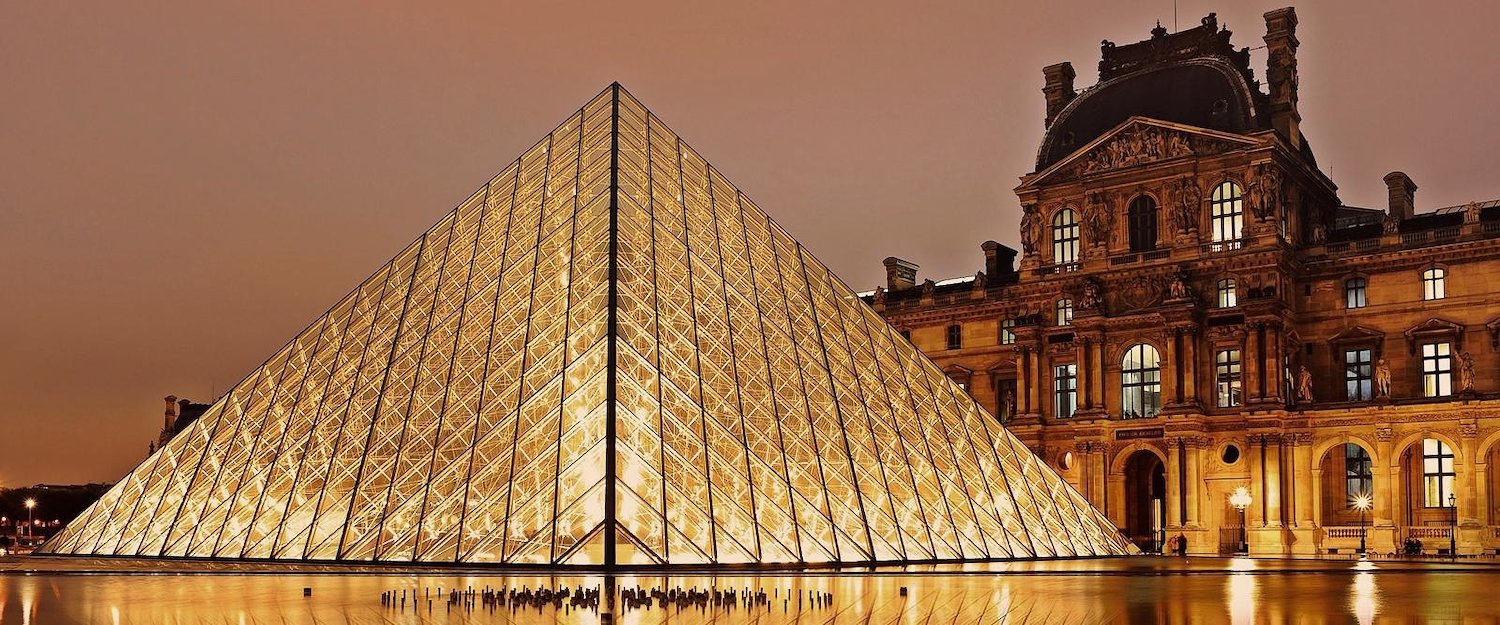 Top 5 things to do in France
Shopping and Sightseeing in Paris
The City of Light is a real treat. Climb to the top of the Eiffel Tower, visit the Louvre and Sacre Couer and shop in the Champs Elysees, the 'most beautiful avenue in the world'.
2. Surfing at Biarritz
Surfers from all over Europe head to Biarritz on south-western France's Atlantic coast for the best waves. Non-surfers can soak up the sun on La Grande Plage or try their luck in the casino.
3. Sip the Finest Vintages in Champagne Country
The Champagne region produces the world's most famous and glamorous drink. Visit the vineyards and local cellars where you can try the finest vintages from famous houses like Veuve Clicquot and Moet etChandon.
4. Drive Across the Millau Viaduct
Take the A75-A71 road from Paris to Béziers or Montpellier via the impressive Millau Viaduct and the Tarn Gorges. It's the highest bridge in the world and has frequently been ranked as one of the greatest engineering feats ever.
5. Visit the Côte d'Azur
The French Riviera is the most glamorous stretch of coast in the world. Visit beautiful towns like Saint-Tropez or find a vacation rental in Cannes for the famous Film Festival.
"French people often refer to their country as l'hexagone (the hexagon) because of its unique shape."
Useful Information
Climate in France
Most of western France has an oceanic climate with warm summers and cool winters. The south also has an Oceanic climate but summers are warm, while the north is cooler and windier.
Events in France
France hosts a variety of sporting events each year. Some of the most famous include the Roland GarrosGrand Slam tennis tournament in Paris and the Sailing World Cup at Hyères.
FAQs: Vacation Rentals in France
On average, what was the cost for vacation rentals in France in 2020, during the period hit by the pandemic?
Based on our data, France has an average price of $146.86 per night, a relatively high one under the countries in Europe.
During which months are vacation rentals cheaper in France?
Travelers who want to be budget-friendly should travel to France in July, October, and March, the cheapest months of the year, with average prices of $122.15, $167.25, and $169.81 per night, respectively, based on data collected in 2020.
In which months is it more expensive to rent a vacation rental in France?
It can be concluded, by analyzing the data from the year 2020, that costs per night for accommodation here are usually higher, on average, during the months of August ($210.31), June ($195.48), and December ($186.27).
Is France a good location for a last-minute getaway?
It's worthwhile if you can book your stay well in advance when visiting France, as only 43% of our accommodations are usually available throughout the year.
What time of the year can I find more free vacation rentals?
May, April and June are, in order of highest to lowest, the months offering the largest number of properties free, with respective average availability figures of 51.2%, 50.5%, and 50.5%.
Which months is it more difficult to find available vacation rentals?
The months with the lowest properties available in France are, in order, August, July, and February with respective average availability figures of 20.4%, 30.5%, and 43.2%, based on data collected in 2020.
How many rentals are there in France?
In France we collaborate with 179 different providers to give you a choice of 260000 properties, so you will not be short of options!
Vacation destinations in France
Holidu compares hundreds of websites to find your perfect holiday rental for the best price.