Vacation Rentals in New York City
Start comparing over 7,289 rentals in New York City and book at the best price!
Best vacation rental deals in New York City
Vacation Rentals in New York City
Pet-friendly Vacation Rentals
Vacation Rentals with Pool
Vacation Rentals with Internet
Highlights New York City
Central Park
Downtown
Skyscrapers
Nightlife and entertainment
Statue of Liberty
Urban culture
Most popular in New York City
Prices and availability
Prices
December
January
February
March
April
May
Average price per week
Availabilities
December
January
February
March
April
May
Percentage of available rentals
New York City Vacation Rentals
Plush Vacation Villas and Apartments
You'll find a great selection of apartments in downtown New York and the CBD, villas in surrounding suburbs and hotspots near the Empire State Building and Central Park. Choose a rental home with a view of the park or Liberty Island or a bed and breakfast apartment near Broadway. Manhattan is home to hundreds of plush rentals.
Rural Retreats and Holiday Villages
In upstate New York you will find the best rural homes and villas on offer. Here there are plenty of different vacation rental options to choose from. You can rent a rural vacation home in Long Island and Buffalo, Rochester, Syracuse and Albany. You will find beautiful homes and resort villages near the Fulton Chain Lakes region, in Airondack Park.
Vacationing in New York City
New York Countryside
New York state features differing climates and geography depending on the location. There are many forests, farms, rivers, mountains and lakes in some areas of the state, mostly in the upstate area. Adirondack Park is larger than any U.S. National Park and the Niagara River/falls flows from Lake Erie to Lake Ontario.
New York City
The Harlem River sits between East and Hudson Rivers and separates Manhattan and the Bronx. The city sits on a large natural harbour and is made up of five boroughs – Brooklyn, Queens, The Bronx, Manhattan, and Staten Island. A Great Place to Ride a Ferry
Ferry trips are a great way to spend time and gain a different perspective of the city. Several cruise operators in the city offer sundown cruises around the harbour, skyline cruises or hop-on-hop-off all day cruises around the landmarks and attractions in the city.
Activities
Outdoor Adventures in New York
New York beaches include The Hamptons white sand beaches and seaside villages. This hotspot for beach vacations mean you can get the most of rural New York. For keen surfers you can ride the waves at Long Island or go sea kayaking and stand-up paddle boarding. You can take a trip to Lake Champlain, Lake Ontario or spend the day at Fire Island.
The Ideal City for Nightlife
Few places in the world offer clubs, parties and adult entertainment quite like New York. Visit The Marquee, The Box or Provocateur for a mix of cabaret, music, burlesque and theatre entertainment. Restaurants and Fine Dining
With its eclectic mix of international cuisines and American dishes, restaurants in New York push the boundaries of classic and fashionable food. Gourmet and casual restaurants offer excellent quality and style.
The city of New York will pay for a one-way plane ticket out of the city for any homeless person if they have a guaranteed place to stay.
Top 5 things to do in New York
1. Visit Central Park
A visit to New York is not complete without a visit to Central Park. Located in Manhattan, this urban green zone is the most visited urban park in the United States and attracts around 40 million people each year. It is also one of the world's most filmed locations! It is a great place to walk, jog, enjoy a picnic or play with the kids.
2. Empire State Building
One of New York City's most well-known landmarks, the Empire State Building is a great place to view the city from above. This 102-story skyscraper is located on Fifth Avenue in Manhattan and a trip to the top is a must-do on the list of most visitors.
3. Metropolitan Museum of Art
The Metropolitan Museum of Art is the largest art museum in America and is one of the most visited art exhibits in the world. It contains two million works of art from around the world.
4. Broadway and Theatre
New York is well known for its Broadway theater productions and at any given time you can view and enjoy any number of theatrical productions from international directors from around the world. These include children's productions, dance productions and musicals.
5. Statue of Liberty
This huge national monument is located on Liberty Island in New York Harbor. It is a neoclassical sculpture "Enlightening the World". Given as a symbolic gesture of friendship France to the United States it was dedicated in 1886 and stands for freedom and democracy.
Useful Information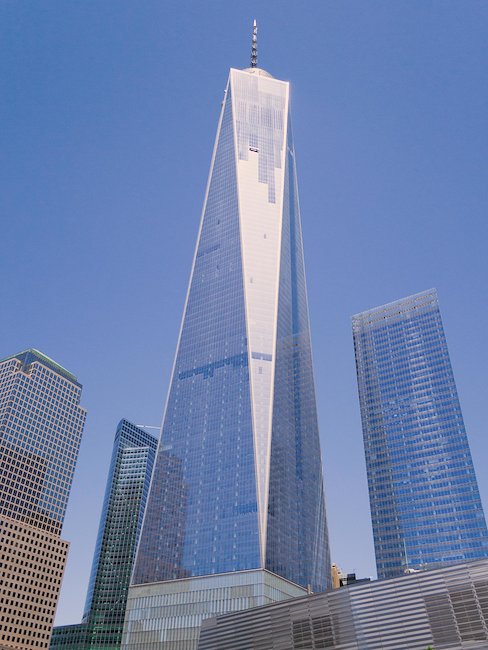 Humid Continental and Subtropical Climate
The climate of New York State is humid continental, but the New York city climate differs, being humid subtropical with warmer temperatures than the rest of the state. Due to the urban heat retention, the city is warmer than surrounding areas, especially at night.
When to visit
New York is always an exciting place to visit. Nevertheless, the hottest month is July and the coldest is January. Meanwhile, May is the rainiest month with about 114mm of rain falls. Snow usually falls regularly during the winter months.
Music Festivals
Several music festivals are held in New York city annually, including Summer Stage, the Governors Ball, the Panorama Music Festival and Northside Festival.
FAQs: Vacation Rentals in New York City
What is the average price for vacation rentals in New York City?
New York City is one of the cities in the USA, which is the most expensive. The costs for a vacation rental here amounts to about $315.75 per night.
When are vacation rentals cheaper in New York City?
Those who want to be budget-friendly should travel to New York City in February, January, and November, which are the months that offer the most discount, with average prices of $235.34, $273.38, and $291.59 per night, respectively, based on data collected in 2019.
During which months are vacation rentals more expensive in New York City?
When it comes to looking for a vacation rental in New York City, the months when you will pay the most are, in order of highest to lowest, May, April and June, with average prices per night of $382.37, $357.29, and $350.33, respectively.
Should I plan a trip to New York City well in advance?
If you decide to put New York City on your bucket list, we recommend planning your visit ahead of time because it is usually very high in demand, with an annual average of 78% of rentals booked in the year 2019.
Which months offer the highest availability?
The months when it's easiest to find free accommodation in New York City are March (the average amount of properties that are available reached 36.75% of the total in 2019), January (28.25%), and February (28%).
When are fewer rentals available?
The months with the lowest properties available in New York City are, in order, October, December, and May with respective average availability figures of 14.5%, 15.5%, and 16%, based on data collected in 2019.
How many rentals are there in New York City?
In New York City we have an extensive catalogue of around 4500 properties, with options for all tastes, thanks to our 20 local and international providers.
Vacation destinations in New York City
Vacation destinations nearby