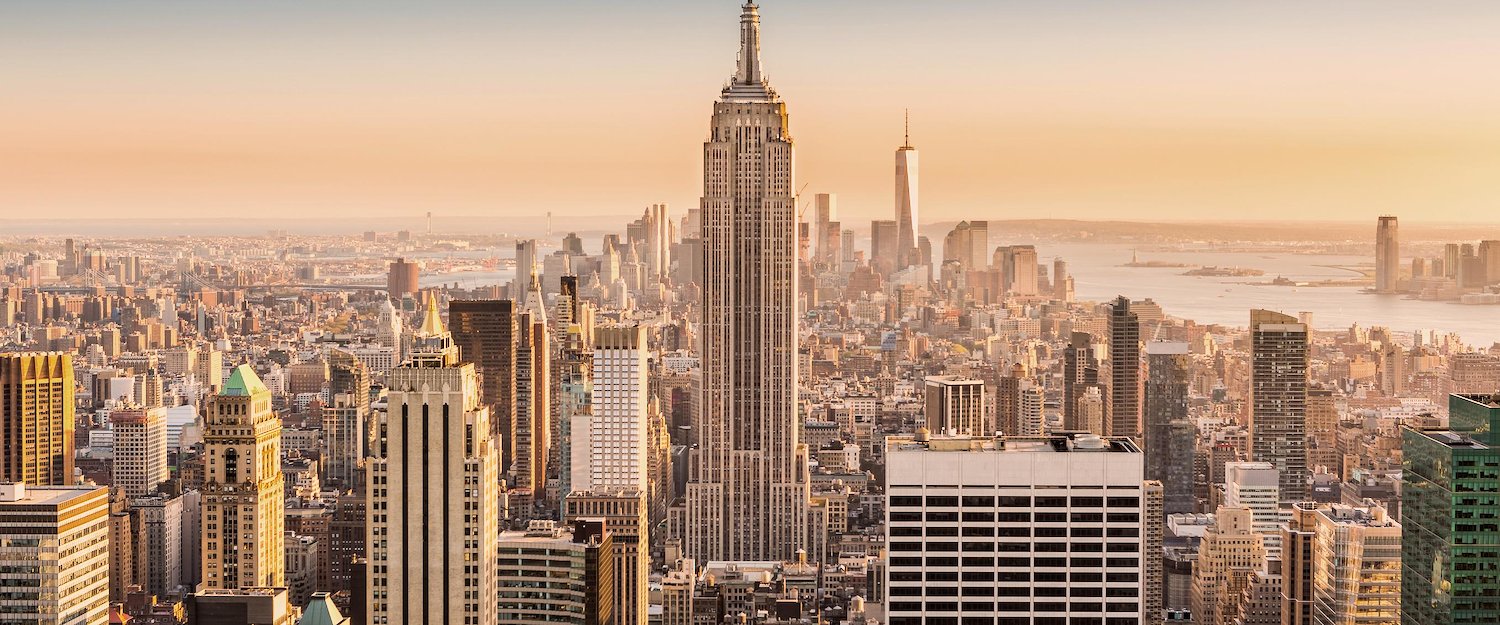 Popular Destinations in Midtown (New York)
Prices and availability
Current Vacation rental prices Midtown (New York)
$587 annual average
Jun
Jul
Aug
Sep
Oct
Nov
Dec
Jan
Feb
Mar
Apr
May
Average price per week
Current vacation rental availability Midtown (New York)
14% annual average
Jun
Jul
Aug
Sep
Oct
Nov
Dec
Jan
Feb
Mar
Apr
May
Percentage of available rentals
Vacation rentals in Midtown (New York)
Peaceful vacation rentals locations
Book a ticket to Midtown (New York) and be sure to experience a whole world of fun and entertainment. Adventure is also another excitement you are guaranteed in this town. Midtown (New York) is among the four neighborhoods of Manhattan. It spans from 34th street to 59th and 5th avenue to the Hudson River from the west. Here is where you get the perfect getaway rentals for your family and friends. Spend your vacation barbecuing in the backyard while exploring various attractions in Midtown (New York).
A vacation rental for everyone
Book your ideal escape property that comes with everything you fancy. Here, vacation rentals accommodate everyone, even people with large families. They also allow visitors to bring their pets if they wish. The houses are equipped with pools, balconies/terraces, free parking, gardens, internet, saunas, washing machines, and dryers. Even better, shopping malls, restaurants, and nightlife are a block away from your vacation home.
Vacations in Midtown (New York)
The area and getting around
A town bustling with activities
Midtown (New York) is surrounded by places where tourists engage in fun activities. Places like Bryant park will see you enjoy endless games, fascinating live events, ice skating, holiday shopping, movies screenings, and more. Even if you are not a book warmer, you cannot overlook the enchanting New York Public Library. Also, ensure you visit The Plaza Hotel for the famous New Yorker Tea, also known as Eloise Tea.
Local Cuisine and unique local activities
When it comes to local and international dishes, Midtown (New York) is unmatched. For instance, Kochi restaurant offers the best Korean Cuisine if you are into Korean dishes. Besides, you have the option of visiting a small sushi restaurant known as Sushi 35 West. Here is where you get to enjoy a fastidiously sourced fish that comes at a pocket-friendly price. If you are a meat lover, a restaurant called Quality Meat should be your next destination. This restaurant offers premium beef grilled to juicy perfection.
Travelers and activities
Midtown (New York) for culture and history lovers
First, no American town boasts a rich culture like Midtown (New York). Take a drive through this town and witness some of New York city's prominent buildings. Some of the historical landmarks to expect in the area include the Empire State Building designed in 1930 by Shreve, Lamb, and Harmon architectural firm. Other prominent landmarks include the Chryslers Building, Rockefeller Center, Grand Central Terminal, and the Hudson Yards Redevelopment Project (the United Nations' headquarters).
Did you know that Midtown (New York) is the largest central business district in the world? The town is also known to nest most of New York's skyscrapers.
Top 5 travel tips for Midtown (New York)
1. Empire State Building
Ensure you pay a visit to this Midtown landmark and explore its history and architectural beauty. It was opened in 1931 and acquired the title 'America's Favorite Architecture from the American Institute of Architects. Besides history, there is so much you can learn about New York after visiting this site.
2. Explore the Museum of Modern Art
The Museum of Modern Art features contemporary art from across the globe. If you are a film lover, this place will baffle you with film programs and art exhibitions. The museum boasts almost 20,000 artworks, including paintings, drawings, sculptures, photographs, and more. If you are an art enthusiast, you can't fail to appreciate the works of Alexander Calder, Vincent van Gogh, Jackson Pollack, Paul Cézanne, and Jasper Johns displayed in this museum.
3. Chrysler Building
Chrysler Building is often regarded as the classic American example of Art Deco architecture. Professional architects also cite it as the greatest building in New York City. Nestled on the east side of Manhattan, this piece of marvel was built between 1928 and 1930. Therefore, be sure to learn a lot of history regarding Midtown (New York) from the Chrysler Building.
4. Mussel Beach
Visit Mussel Beach where you are guaranteed fun activities such as kayaking, wildlife watching, boogie boarding, surfing, and more. This private-owned beach will thrill you with some of the best seafood restaurants and grills to keep you full all day. They also sell the freshest shellfish on this beach.
5. Times Square
This commercial intersection serves as a Midtown neighborhood, a tourist destination, and an entertainment center. It is among the busiest pedestrian areas and is often referred to as the 'Center of the Universe' or 'the Heart of the Great White Way. Spend hours shopping in this area or indulge in nightlife experiences. Some of the best places for thrilling nightlife include Paradise Club, Bar 54, and Living Room.
FAQs: Vacation Rentals in Midtown (New York)
How much do you pay, on average, for vacation rentals in Midtown?
At an average cost of $390 per night, Midtown lies at the upper end of the price range for vacation rentals in the USA.
When are vacation rentals cheaper in Midtown?
If it is your aim to save the maximum during your visit to Midtown, pack your bags and travel there in May ($351 per night on average), July ($355), or April ($358), to find the lowest prices for the whole year.
During which months are vacation rentals more expensive in Midtown?
It can be concluded, by analyzing the data from the previous year, that costs per night for accommodation here are usually higher, on average, during the months of December ($468), November ($430), and January ($419).
Is Midtown a good location for a last-minute getaway?
It is better to book your stay with plenty of time when visiting Midtown, as only 20% of our properties are usually available throughout the year.
Which months offer the highest availability?
The months when it's easiest to find free accommodation in Midtown are May (the average amount of properties that are available reached 30% of the total last year), July (29%), and June (29%).
When will it be harder to find an available vacation rental in Midtown?
According to data from last year, the months when it is most difficult to find accommodation in Midtown are, in order, September (with 7% of available rentals), December (10%), and April (12%). During this period, the availability is very low (10%). It is therefore recommended to reserve early.
Are there many rentals in Midtown?
Holidu has 1,300 vacation rentals in Midtown, provided by 9 different partners.
Most popular in Midtown (New York)
Vacation destinations in Midtown (New York)
Holidu compares hundreds of websites to find your perfect holiday rental for the best price.