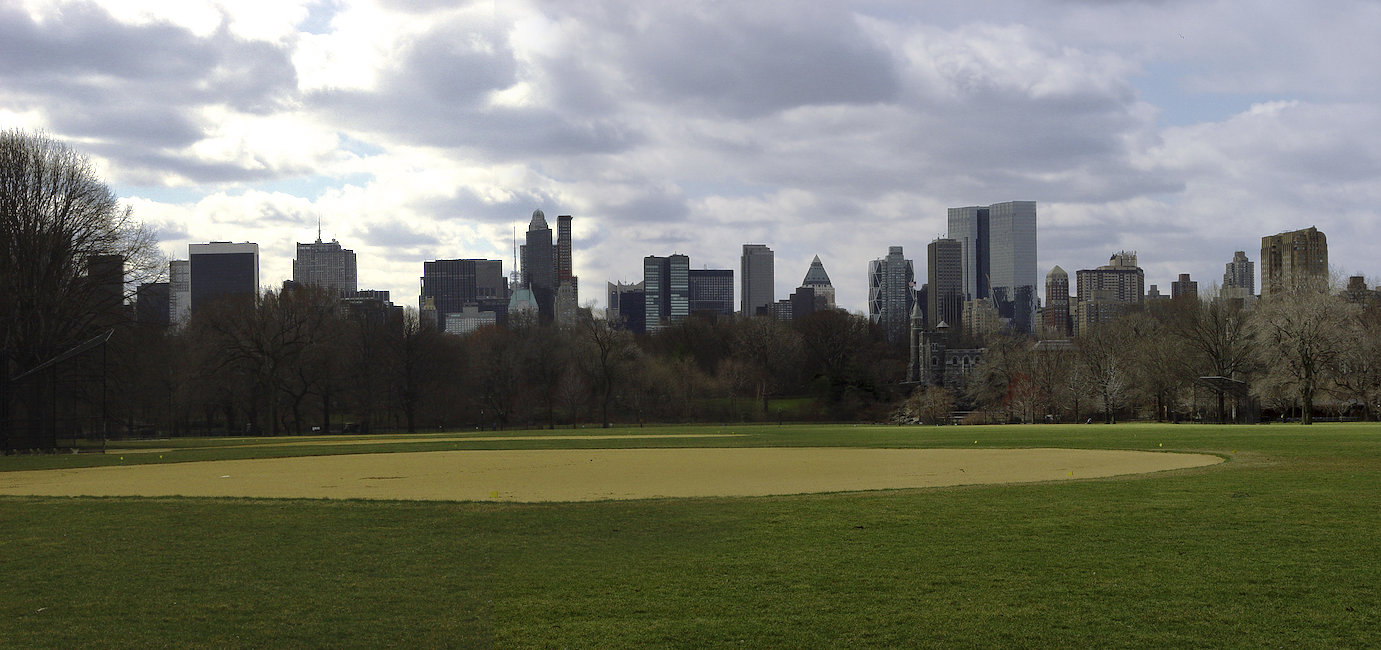 Vacation rentals in East Harlem
Start comparing over 62 rentals in East Harlem and book at the best price!
Popular Vacation Rentals in East Harlem
Vacation rentals with free cancellation
Vacation Rentals in East Harlem
Pet-friendly Vacation Rentals
Vacation Rentals with Internet
Vacation Rentals with Air Conditioning
Find Vacation Rentals in East Harlem
Highlights East Harlem
Museums
Parks
Authentic Latin American cuisine
History
Most popular in East Harlem
Prices and availability
Prices
December
January
February
March
April
May
Nov 27 - Dec 04
$186 per night
Dec 04 - Dec 11
$221 per night
Dec 11 - Dec 18
$245 per night
Dec 18 - Dec 25
$232 per night
Dec 25 - Jan 01
$269 per night
Jan 01 - Jan 08
$260 per night
Jan 08 - Jan 15
$207 per night
Jan 15 - Jan 22
$195 per night
Jan 22 - Jan 29
$201 per night
Jan 29 - Feb 05
$198 per night
Feb 05 - Feb 12
$194 per night
Feb 12 - Feb 19
$207 per night
Feb 19 - Feb 26
$222 per night
Feb 26 - Mar 05
$226 per night
Mar 05 - Mar 12
$222 per night
Mar 12 - Mar 19
$211 per night
Mar 19 - Mar 26
$212 per night
Mar 26 - Apr 02
$210 per night
Apr 02 - Apr 09
$202 per night
Apr 09 - Apr 16
$205 per night
Apr 16 - Apr 23
$218 per night
Apr 23 - Apr 30
$222 per night
Apr 30 - May 07
$196 per night
May 07 - May 14
$195 per night
Average price per week
Availabilities
December
January
February
March
April
May
Percentage of available rentals
Vacation rentals in East Harlem
A cultural destination
East Harlem is one of the most culturally vibrant neighborhoods in New York City. Set in Upper Manhattan, the neighborhood is home to one of the largest Latin American communities in the entire city, lending to its nickname, Spanish Harlem. Its cultural diversity gives it a distinct flare, as well as an incredible array of fascinating museums, mouthwatering eateries, and buzzing public spaces. East Harlem is the perfect destination for history buffs, families, and couples.
Finding your perfect East Harlem rental
Choose from a wide variety of vacation rentals throughout East Harlem in Upper Manhattan, NYC. There's something for all types of travelers and budgets here, from modest, budget-friendly rentals, to sleek, modern options. Couples and solo travelers can choose from a wide variety of cozy, charming accommodations. Spacious options are available for large groups and families traveling together. The majority of rentals in East Harlem feature an understated, urban design-style with tasteful decor and artful furnishings. Pet-friendly rentals are available for those traveling with pets.
Vacations in East Harlem
The area and getting around
Arriving in East Harlem
If you'll be arriving to East Harlem by plane, the closest airport is New York La Guardia Airport, which is 24 miles away. The best way to get to East Harlem from the airport is by taxi, bus, or subway.
Getting around East Harlem
Public transportation options are abundant in East Harlem, making it easy to get around without a car of your own. You can use the New York City Subway to get around to other parts of the city. East Harlem itself is a very walkable city, with many major points of interset nearby each other. Renting bikes is also an option.
Travelers and activities
East Harlem for families
Families of all ages will find plenty of fun, educational, and fascinating cultural activities to discover in East Harlem. Satisfy your sweet tooth at Coco Le Vu. The retro candy store is owned and run by two sisters who live in the neighborhood. Here you'll find an incredible selection of candies to choose from in the delightfully designed shop. Rent bikes and ride along the waterfront at Harlem River Park. This laid-back riverfront park is home to a well-kept biking path, murals, and a spray shower for children to cool off during the summer months.
East Harlem for couples
East Harlem is a must-visit for couples interested in learning about one of the most cultural neighborhoods in the entire city. Visit the Museum of the City of New York to learn all about the history and heritage of the city. The history and art museum was founded in the early 1900s and is just a two-minute walk from the Conservatory Garden which you can visit after the museum. Take a leisurely stroll through Thomas Jefferson Park. The 15-acre public park offers various sporting fields, a playground for children, and several green spaces.
"East Harlem is commonly referred to as Spanish Harlem, or El Barrio, because after World War II, a large influx of Spanish-speaking immigrants from Puerto Rico and Latin America moved to the neighborhood."
Top 5 travel tips in East Harlem
1. El Museo del Barrio
This museum is one of the city's greatest gems, and it represents Latin American artists who portray culturally specific issues, such as poverty, deportation, and loss of culture through their works. Admission is inexpensive and designed to be accessible for all. This museum is a must for anyone wanting to understand the Latin culture of East Harlem more deeply. Here you'll find a large collection of art work from artists from Mexico, the Caribbean, Central America, South America, and Puerto Rico.
2. Marcus Gravey Park
Nestled on the border between Harlem and East Harlen, Marcus Gravey Park is a 20-acre public space. Here you'll find two playgrounds, walking paths, an indoor pool, basketball courts, a dog park, and restroom facilities. It's a great place to take an afternoon walk or to take children to let out some energy.
3. Indulge in authentic Latin American cuisine
With its diverse population of Latin American inhabitants, East Harlem is home to an incredible food scene. Be sure to try the tacos and authentic Mexican dishes at Taco Mix, which locals claim has the best tacos in the entire city. For an upscale dining experience, head to Contento, a Peruvian restaurant with a lengthy menu of creative, South-American-style dishes and an impressive wine menu. Enjoy a wide range of tapas at Gaudir, a romantic Spanish eatery with incredible small plates.
4. Visit the Graffiti Hall of Fame
This longtime site is one of East Harlem's most iconic attractions. The Graffiti Hall of Fame, located at 106th Street and Park Avenue, portrays the history of East Harlem through a colorful display of murals. Many well-known and locally famed street artists have contributed their art skills to the wall.
5. People-watch at Harlem Art Park
This wonderful outdoor garden space is lined with benches and makes a wonderful place to sit with a friend or to relax while your children run around the area. The shaded space is filled with colorful sculptures and creative art installations.
FAQs: Vacation Rentals in East Harlem
How much does it cost to book a vacation rental in East Harlem?
At an average cost of $338.45 per night, East Harlem lies at the lower end of the price range for vacation rentals in the USA.
What time of year offers, on average, the best vacation rental prices in East Harlem?
If you want to save as much as possible during your vacation to East Harlem, pack your bags and travel there in February ($223.39 per night on average), March ($264.91), or June ($273.87), to find the lowest prices for the whole year.
When are vacation rentals more expensive in East Harlem?
In 2020, the month that offered the highest average prices in East Harlem was April, with an average price of $467.53 per night. This was followed by August, with an average of $434.59, and May, with $411.07.
Are there usually many vacation rentals available in East Harlem?
We recommend you to book in advance in East Harlem as only 22% of the properties are available throughout the year, following the data observed in 2020.
When are more vacation rentals available?
The most available months are, on average, June (with an availability of 33%), May (32.6%), and July (31.25%), according to the trends observed in 2020.
When will it be harder to find an available vacation rental in East Harlem?
According to data from 2020, the months when it is most difficult to find accommodation in East Harlem are, in order, March (with 7% of available rentals), January (8.2%), and February (8.75%).
How many vacation rentals does Holidu have in East Harlem?
Holidu works with 5 different partners to give you an inventory to choose between 120 properties we have in East Harlem.
Vacation destinations nearby
Holidu compares hundreds of websites to find your perfect holiday rental for the best price.