Vacation Rentals in Lefkada
Start comparing over 503 rentals in Lefkada and book at the best price!
Popular Vacation Rentals in Lefkada
Vacation rentals with free cancellation
Vacation Rentals in Lefkada
Pet-friendly Vacation Rentals
Vacation Rentals with Pool
Vacation Rentals with Internet
Find Vacation Rentals in Lefkada
Highlights Lefkada
Long sandy beaches
Waterfalls worth seeing near Nidri
Coral diving in crystal clear water
Archaeological Museum in Lefkada City
Prices and availability
Prices
November
December
January
February
March
Oct 16 - Oct 23
$201 per night
Oct 23 - Oct 30
$198 per night
Oct 30 - Nov 06
$203 per night
Nov 06 - Nov 13
$190 per night
Nov 13 - Nov 20
$184 per night
Nov 20 - Nov 27
$190 per night
Nov 27 - Dec 04
$186 per night
Dec 04 - Dec 11
$182 per night
Dec 11 - Dec 18
$202 per night
Dec 18 - Dec 25
$221 per night
Dec 25 - Jan 01
$212 per night
Jan 01 - Jan 08
$202 per night
Jan 08 - Jan 15
$200 per night
Jan 15 - Jan 22
$187 per night
Jan 22 - Jan 29
$188 per night
Jan 29 - Feb 05
$196 per night
Feb 05 - Feb 12
$208 per night
Feb 12 - Feb 19
$233 per night
Feb 19 - Feb 26
$221 per night
Feb 26 - Mar 05
$259 per night
Mar 05 - Mar 12
$257 per night
Mar 12 - Mar 19
$226 per night
Mar 19 - Mar 26
$247 per night
Mar 26 - Apr 02
$270 per night
Average price per week
Availabilities
November
December
January
February
March
Percentage of available rentals
Vacation rentals in Lefkada
A holiday domicile away from mass tourism
The island in the Ionian Sea, also known as the "White Island" because of its striking cliffs, is an ideal destination for those who want to escape from mass tourism. Nevertheless, there is a wide range of holiday accommodation in all price ranges. If you are looking for a cosy vacation rental or a modernly furnished holiday home, you will find what you are looking for in coastal towns such as the island capital Lefkada-Stadt, Agios Nikitas, Lygia, Karia, Vasiliki and Nidri. Alternatively, you can retire to a villa-like vacation rental in the heart of the island, where you can enjoy the peace and quiet in the shade of olive trees. Many vacation rentals have their own pool in addition to a sun terrace.
Holidays in Lefkada
Travelers and Activities
Bathing Paradise Lefkada
A holiday apartment on Lefkada is an absolute insider tip for beach holidaymakers. On site, the conditions for relaxing days at the sea are ideal thanks to the clean water, lonely bathing bays and the sandy beaches that are rather unusual for Greece. While families with children feel at home on both Agios Beach in the northwest of Lefkada City and Kathisma Beach, couples enjoy the solitude of Milos Bay. Windsurfers and kitesurfers, on the other hand, will find an absolute dream beach in Egremni, reminiscent of the Caribbean and offering ideal wind conditions.
Things to know
Best travel time
Even though the first active holidaymakers arrive on Lefkada in April, the starting signal for the tourist season is not given until May. At average maximum temperatures of 25-29 degrees Celsius, this extends far into September. While the period between June and September is the optimal travel period for bathers and water sports enthusiasts, cultural tourists book their vacation rental best for the months of April, May, September and October, when the temperatures are somewhat milder.
"The latest research assumes that Lefkada is the actual model for the legendary island of Ithaca from Homer's epic "Iliad"."
Top travel tips
Hike to the Nidri waterfalls
Those who set off from the cosy village of Nidri to the famous waterfalls can look forward to fascinating rock formations and a refreshing swim in the turquoise green water of the natural swimming pools. Particularly adventurous bathers even dare to jump from the surrounding rock faces.
On the tracks of the Odyssey
At the beginning of September a large cultural event takes place on the island, which deals with the odyssey of Odysseus in the form of concerts, exhibitions and plays. Those who are interested in Greek mythology and booked their apartment by chance for September should definitely visit the event.
Diving in Lefkada
The crystal clear waters off the island's coasts are predestined for dives, especially as there are challenging dive spots for advanced divers as well as dive sites for beginners. The best way to explore the underwater landscape, characterised by colourful coral growth and a diverse fish world, is by guided diving tours from the diving bases in Nikiana, Nidri and Vasiliki.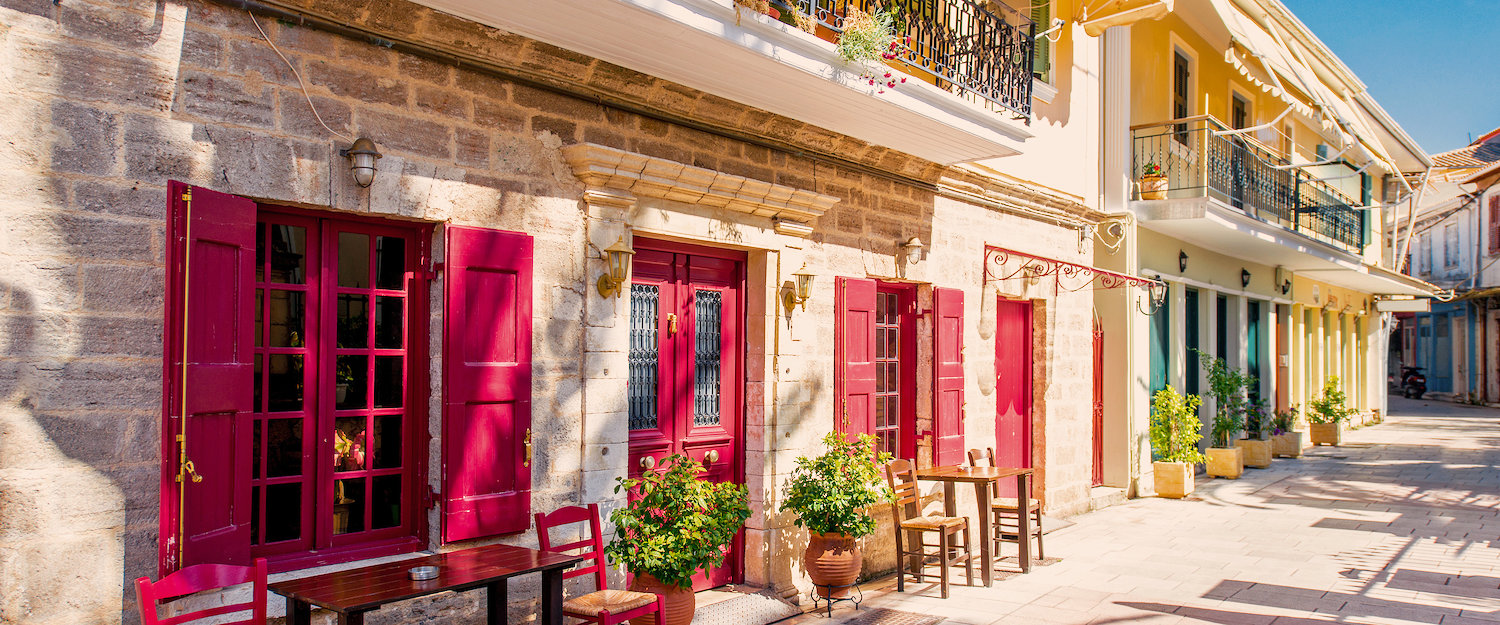 FAQs: Vacation Rentals in Lefkada
What is the average price for vacation rentals in Lefkada?
The COVID-19 pandemic strongly impacted the travel industry in 2020. Last year, rentals in Lefkada had an annual average cost of around $222.59 per night.
Which months allow you to save the most on vacation rentals?
If you would like to save as much as possible during your visit to Lefkada, go there in December ($164.61 per night on average), November ($167.94), or January ($173.78), to find the lowest prices for the whole year.
In which months is it more expensive to rent a vacation rental in Lefkada?
When booking a vacation rental in Lefkada, the highest prices are usually seen in the month of July (with an average of $346.94 per night), followed by August ($335.48), and June ($255.63).
Should I plan a trip to Lefkada well in advance?
It is better to book sooner than later in Lefkada as only 41% of the accommodations remain available throughout the year, according to our 2020 data.
What are the best months for a spontaneous getaway?
The months when it's easiest to find free accommodation in Lefkada are May (the average amount of properties that are available reached 56.2% of the total in 2020), June (49.5%), and July (45.5%).
Which months is it more difficult to find available vacation rentals?
The month with the highest average booked rental figures is December (only 32% of properties were available on average in 2020). Followed by August (33.2%), and November (34%).
How many rentals are there in Lefkada?
Holidu collaborates with 21 different partners to give you a choice between 1700 properties we have in Lefkada.
Vacation destinations nearby
Holidu compares hundreds of websites to find your perfect holiday rental for the best price.