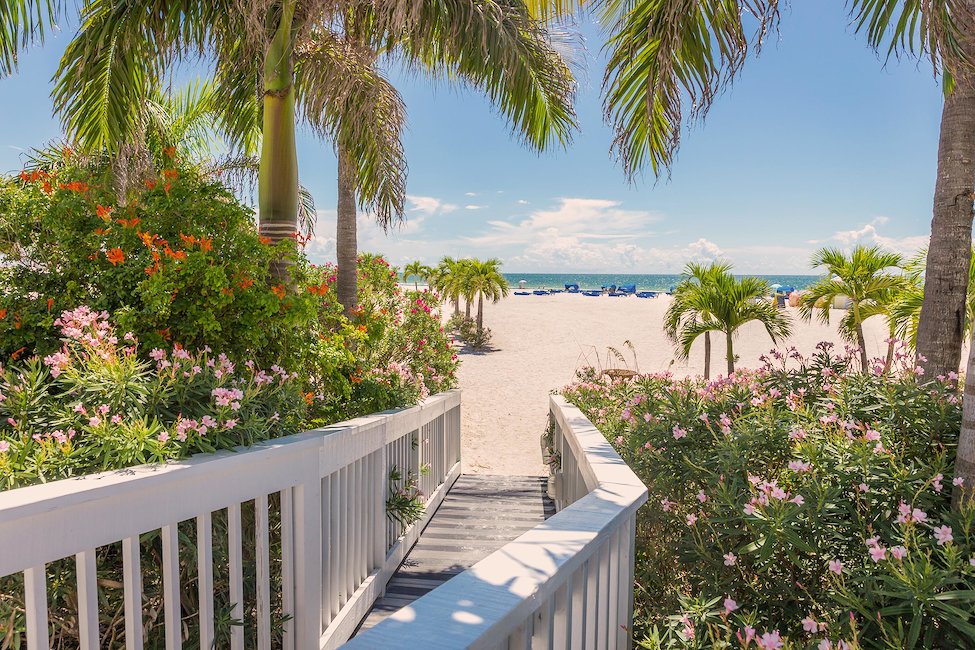 Other property types in Surfside that might be interesting:
Prices and availability
Vacation rental prices Surfside
$608 annual average
Jan
Feb
Mar
Apr
May
Jun
Jul
Aug
Sep
Oct
Average price per week
Vacation rentals availability Surfside
35% annual average
Jan
Feb
Mar
Apr
May
Jun
Jul
Aug
Sep
Oct
Percentage of available rentals
Vacation rentals in Surfside
Vacation rentals location
Are you in the process of looking for suitable accommodation for your next trip to Surfside City? Our vacation rentals provide a solution to all your home problems during holiday vacations. Located in Florida at the heart of Surfside City, our home services provide numerous designs for customers. The City is home to a reputable coastline and exceptional beach facilities. Many visitors flock to various attraction sites and entertainment places. So get away from bothering daily schedules and make a trip to this charming place at considerable prices. Our rentals services guarantee your loved ones a high standard of care and services.
Good rentals for everyone
Begin your vacation by acquiring a habitable and enjoyable place of retiring after a busy day out in the field. Don't you think your loved ones need a substantial rest at night during vacations? Our architectural designs allow fresh air and comfort at all times. The warmers go on during the cold evenings and switch off to allow the natural atmosphere in a hot climate. Toilets separate from the bathroom, ensuring a high standard of hygiene. In addition, the bathrooms are tiled, fitted with hot showers and a Jacuzzi. Cloth wardrobes, an ironing table, and enough sockets allow visitors to press official clothing comfortably. For Pet lovers, our facilities options cater to pet-friendly homes. Enjoy free high-speed unlimited internet services and networks. Our kitchen allows for both inside and outside grills. Dining tables and chairs ensure you enjoy meals together with your families.
Vacations in Surfside
The area and getting around
Sites to visit
Our vacation homes provide an essential link to adorable explorations and adventurous sites. Surfside Beach line top in the list of iconic sites around Surfside. Relax at the beach with friends and decide on the activities to participate in. Visit parks such as Haul over Park, North Beach Oceanside Park, Oleta River State Park, etc. The Parks allow many activities suitable for you as an individual or group. Make trips to aquatic centers, Marine Preserves, Islands, and hiking trails. It is also essential to discover various museums, bridges, and art galleries in the vicinity of Surfside City. The list of the adorable tourist attractions is a long as your stay at Surfside. Our Rentals services activate your adventure potential to the fullest.
Adorable neighborhood
Our Vacation rentals ensure you choose from the extended entertainment menu at your disposal. Treat your loved one to a mammoth of enticing activities. Go shopping at the famous Collins Avenue and make orders from supermarkets, chain stores, supermarkets, and all manner of specialized shops. Mingle with other community members at social halls, cinema halls, theater halls, dancing halls, and city shades. Many bars include live band bars, cool bars, loud music bars, member club bars, and cheap liquor joint bars. The welcoming nature of the people around our homes makes it possible to access all the amenities. In this case, though everyone is busy, rarely are visitors treated with suspicion while asking for directions. Driving at night is safe; hence guests are secure to explore Surfside City at night. Relish your loved ones with excellent healthy- prepared meals from classic and hygienic eateries. Whether you choose to have your meals at cheap food joints or expensive star hotels, Surfside City has everything for everyone.
Travelers and activities
Sporting activities
Treat your loved ones to a mammoth of outdoor activities at the expansive coastline and beaches. Water sporting activities such as boat riding, swimming, fishing, kayaking, paddle boarding, and skiing are among the most participated. Some parks, such as North Beach Oceanside Park, allow participants to involve dog run competitions. Greynolds Park is a haven for camping, picnics, walking, running, children's plays, and golfers. Military trail park is an excellent place to conduct simple hiking, back horse riding, and biking. Mainstream sports lovers like volleyballers can participate in beach volleyball. Play tennis, baseball, and football at several playgrounds in Florida.
Historic sites
Visiting museums and art galleries enables guests to discover the rich history and heritage nature of Surfside City. Discover and commemorate the sinking of the ship Acadia during the American civil war at Surfside Historical Museum. The Hollywood wax museum displays images of different celebs from clay wax materials. Get to know more about the improvement in the world of arts at the contemporary art museums. Haitian Heritage Museum shows the artistic works and heritage of the Haitian People in Surfside. There are a lot of artworks depicting the talented artisans of surfside City.
Did you know that surfside City is in Florida, Miami-Dade County? It is a residential beach community with a population of about 6000 people according to 2020 census
Top 5 travel tips in Surfside
1. Haulover Park
The 177 acres of urban Haulover Park is located between Biscayne Bay and the Atlantic Ocean. The vast nature of the park allows many recreation activities. People have invested in foods and beverages; hence no need to carry packed food.
2. Surfside Beach
The expansive Surfside Beach has a myriad of activities. It is one of the most peaceful places to take a break and concentrate on your stuff. The beach is always open to the public during day hours.
3. Oleta River State Park
The 1034-acre Oleta River Park sits on the Biscayne Bay. Watch large concentrations of Casuarina trees and other invasive tree species such as Cocoplum, marsh, and mangroves. Enjoy water sports at River Oleta as you view water with oyster beds and sediments.
4. Greynolds Park
Greynolds Park is a hub for entertainment, nature lovers, and picnics. The 265-acres park offers many amenities, including a golf course and a bird Garden. Explore nature as you camp at the pavilions and camping grounds. Discover different tree species as you rest under the rescue of their shades.
5. North Beach Oceanside Park
North Beach Oceanside Park remains one of the most toured destinations in Florida. The serene Front Park offers Barbecue areas, playgrounds, picnic tables, dog playgrounds, and water sporting facilities. Relax at the terraces and enjoy a cool breeze from trees and vegetation.
FAQs: Vacation Rentals in Surfside
What was the average price for a vacation rental in Surfside last year?
Our data shows that Surfside had an average price of $581 per night, a relatively high one for a city in the USA.
During which months are vacation rentals cheaper in Surfside?
]If you would like to get the most out of your money, the cheapest months to visit Surfside are July ($417 the average per night for accommodation), April ($446), and December ($514).
When are vacation rentals more expensive in Surfside?
When it comes to booking a vacation rental in Surfside, the highest prices are found in the month of October (with an average of $764 per night), followed by February ($678), and then September ($652).
Are there usually many vacation rentals available in Surfside?
If you decide to put Surfside on your bucket list, we suggest organizing your vacation long before you go because it tends to be very high in demand, with an annual average of 77% of rentals booked the previous year.
Which months offer the highest availability?
Last year, the months with the most vacation rentals available of the year in Surfside were October, August and September, with average availabilities of 52%, 44%, and 42%, respectively.
How many rentals are there in Surfside?
Holidu has 60 vacation rentals in Surfside, provided by 2 different partners.
Vacation destinations nearby
Holidu compares hundreds of websites to find your perfect holiday rental for the best price.