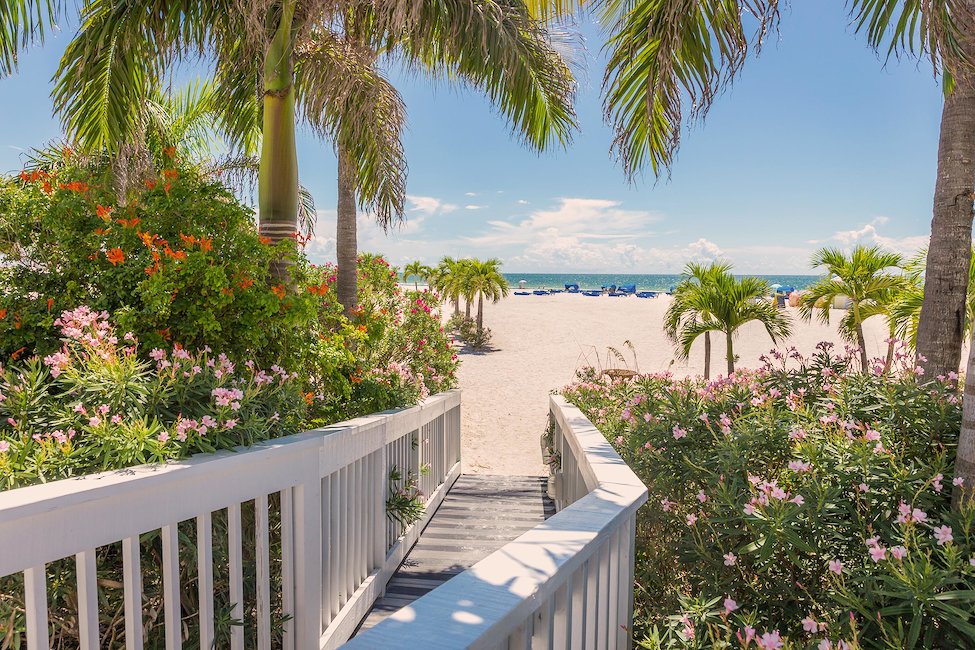 Prices and availability
Current Vacation rental prices Ormond Beach
$312 annual average
Oct
Nov
Dec
Jan
Feb
Mar
Apr
May
Jun
Jul
Aug
Average price per week
Current vacation rental availability Ormond Beach
38% annual average
Oct
Nov
Dec
Jan
Feb
Mar
Apr
May
Jun
Jul
Aug
Percentage of available rentals
Vacation rentals in Ormond Beach
Vacation rentals accommodations
A charming holiday is a perfect way to spend time with your loved ones, and what better place to do that than in Ormond Beach? Many vacation rental properties are available in this area, each offering its own unique set of amenities and features. So whether you are looking for a spacious condo or a private beachfront house, you are sure to find the perfect fit for your needs. One of the great things about renting a vacation property is that you can enjoy all the comforts of home while on vacation. In addition, you will enjoy the affordable rates and the many amenities of each rental. From swimming pools and hot tubs to tennis courts and golf courses, you will have plenty to keep you occupied. Ormond Beach is a city in Volusia County, Florida, United States, and is one of the most popular vacation spots in the area.
Warm-hearted vacation rentals for everyone
The rental properties in Ormond Beach come with all the amenities one needs for a perfect vacation. There is a wide range of rental homes to choose from – whether it is for a family vacation or a romantic getaway. The properties are well furnished and have all the necessary amenities, such as air conditioning, TV, kitchen utilities, internet access, and many others. Some of the properties are also equipped with swimming pools or spas. Renters can choose from many different Ormond Beach vacation rentals to find the perfect one for their needs. If you have your pet with you, there are also many pet-friendly properties to choose from. The playgrounds are also a great way to let the kids enjoy themselves. With the wide variety of properties available, there is something for everyone. No matter your budget, there is sure to be a vacation rental in Ormond Beach that perfectly suits your needs.
Vacations in Ormond Beach
The area and getting around
Attractive neighborhoods
The neighborhoods in Ormond Beach are particularly attractive, with wide, tree-lined streets and well-maintained homes. There are also a variety of stores and restaurants in the area, with many vacation rentals available. The beach is also just a short walk away, making it the perfect spot for a summer vacation. The Blue Ridge Parkway is a gorgeous stretch of road that runs through the Appalachian Mountains. There are numerous trailheads and picnic areas along the way and some of the most stunning views in all of North Carolina. Halifax River and Tomoka River are also located nearby, providing plenty of fishing, boating, and kayaking opportunities. Museums such as the Maritime Museum of the Atlantic and the Ormond Memorial Art Museum are also in the area, and you can find history and culture around every corner.
Excellent area to stay
Ormond Beach offers a great place for a vacation rental in the Northeast Florida area. The town is clean with all the amenities of a city yet retains that small-town feeling. There are many things to do in the area, and it's close to Daytona Beach and Jacksonville. The town is secure, with rental properties well-maintained, and the locals are friendly and welcoming. Rentals cars are readily available to help you get around, and the beaches are beautiful. Are you a liquor fanatic? If so, Ormond Beach is a great place to indulge your passion. There are liquor stores galore! If you love live music, you will enjoy the many venues that offer music nightly. And, if you are a golf enthusiast, Ormond Beach will not disappoint with its many championship golf courses.
Travelers and activities
Ormond Beach for sport and nature lovers
Sports and nature lovers will find suitable accommodation in Ormond Beach. Those who like to practice water sports will enjoy surfing, sailing, and jet skiing on the beach. The nature lover will find plenty of hiking, biking, and bird watching opportunities. In addition, museums such as the Ormond Memorial Art Museum and the Tomoka State Park are close by to visit. Finally, if you love taking photos and videos, you will find plenty of natural landscapes to capture.
Ormond Beach for culture and history enthusiasts
The culture and history enthusiasts will find Ormond Beach a delight. There are plenty of cultural and historical attractions in Ormond Beach, from the Ormond Memorial Art Museum to the Tomoka State Park. Here you get to see a slice of American history, and you can enjoy nature simultaneously. Traditional foods and music can also be enjoyed here. Therefore, Ormond Beach is a vacation destination that all can enjoy.
Did you know that Daytona Beach is just an hour and a half from Ormond Beach? So, you can easily enjoy this sunny Daytona Beach with your family or friends.
Top 5 travel tips in Ormond Beach
1. Tomoka State Park
The park has a nature center, a playground, and a picnic area where you can enjoy a lovely meal and the sounds of nature. It also has a fishing pier, boat ramp, and kayak launch.
2. Daytona Beach
This beach is known for its NASCAR races and its wide variety of shops and restaurants. You will never lack what to do or where to go, and with its vibrant nightlife, you will never be lacking entertainment.
3. Maritime Museum of the Atlantic
This museum tells the story of the maritime heritage of Canada and Nova Scotia. Therefore, history lovers will find it a must-visit location.
4. Blue Ridge Parkway
The Blue Ridge Parkway offers some of the most scenic views in North Carolina. You can drive along the road or access one of the many parking areas to hike and bike through the area.
5. Halifax River
This river is an excellent spot for fishing, kayaking, and bird watching. If you love swimming, there are also many places to take a dip.
FAQs: Vacation Rentals in Ormond Beach
On average, how much do vacation rentals in Ormond Beach cost?
Based on last year, Ormond Beach had an average price of $253 per night, a relatively high one compared to the cities in the USA.
What time of year offers, on average, the best vacation rental prices in Ormond Beach?
According to last year, the months that are the cheapest in Ormond Beach are October, November and May, with average prices of $215, $223, and $233, respectively.
When are vacation rentals more expensive in Ormond Beach?
Last year, the month that showed the highest annual average prices in Ormond Beach was December, with an average price of $289 per night. This was followed by March, with an average of $281, and then February, with $279.
Are there usually many vacation rentals available in Ormond Beach?
It is better to book your stay with plenty of time when visiting Ormond Beach, as only 4% of our accommodations are usually available throughout the year.
What time of the year can I find more available vacation rentals?
The months when it's the easiest to find available accommodation in Ormond Beach are October (the average amount of properties that are free reached 10% of the total last year), January (10%), and February (8%).
How many rentals are there in Ormond Beach?
Holidu works with 2 different partners to give you an inventory to choose between 50 properties we have in Ormond Beach.
Vacation destinations nearby
Holidu compares hundreds of websites to find your perfect holiday rental for the best price.