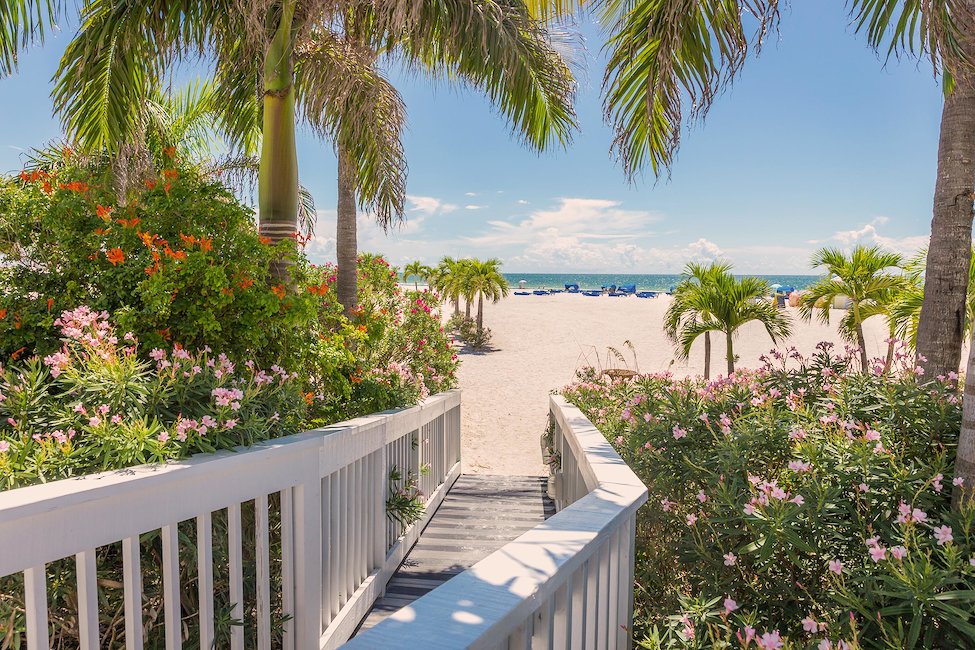 Prices and availability
Vacation rental prices North Miami Beach
$318 annual average
Jan
Feb
Mar
Apr
May
Jun
Jul
Aug
Sep
Oct
Average price per week
Vacation rentals availability North Miami Beach
53% annual average
Jan
Feb
Mar
Apr
May
Jun
Jul
Aug
Sep
Oct
Percentage of available rentals
Vacation rentals in North - Miami Beach
Tranquil beachside rental locations
Take a trip to this eclectic suburb that features chilled beaches and have one unforgettable vacation. The North Miami Beach is located in Miami-Dade County in the state of Florida. The city was formerly known as Fulford-by-the -Sea. The North Miami beach lies on the northern side of the city along 63rd street, south of Indian Creek Drive, and north of 87th Terrace.Life in this city moves leisurely, making it a perfect holiday destination.
Vacation rentals for every soul
Get yourself a vacation rental in North Miami Beach that welcomes you to a universe of sea, sky, and waterway views. You will have some spectacular time in one of the city's sleek apartments that feature granite counters and ceramic tiles. The vacation rentals are spacious enough to accommodate your playful kids. They feature basic amenities such as ample parking, high-speed Wi-Fi, and a fully furnished kitchen if you want to have that barbecue. Most vacation rentals feature an onsite marina, and they are steps away from the Atlantic Ocean; the properties make the finest living.
Vacation rentals in North-Miami Beach
The area and getting around
A city bustling with activities
The city features numerous thrilling outdoor and indoor activities. The city offers countless recreational entertainment. Take a trip to the Oleta River, one of the city's hotspots for outdoor activities lovers, nature lovers, and photographers. The river is located on the northeast 163rd Street.The river features a park that makes it a fantastic scene for numerous outdoor activities such as kayaking, biking not to mention paddle-boarding.
A city with numerous attractions
North Miami Beach offers a wide variety of scenic attraction sites scattered throughout the city. One of the most popular attraction sites in the city is the Spanish Monastery. The Monastery is said to be the most complex and expensive jigsaw globally. The Monastery features an extensive history dating back to over 1000 years. Venetian pool is another popular attraction site, it's one of its kind in the country, and it has been included in the national register of historic places.The pool comprises more than 800000 gallons of water that flow from artesian wells, caves, and a waterfall.Other attraction sites in the city include beautifully landscaped parks, museums, and botanical gardens.
Travelers and activities
North Miami Beach for paddling lovers
Paddling is an exciting family outdoor activity. The city offers an excellent platform for you to test your paddling skills. Stop at Haulover Inlet and immerse yourself in some great paddling activity through the unique natural canals and mangroves and witness the natural side of North Miami Beach. While paddling, you can still enjoy seeing some wildlife, crabs, and, if you are lucky, see some manatees. You can get a 30-minute lesson to learn some basic paddling skills if you are a beginner.Remember to bring your camera to take some pictures and videos.
North Miami Beach For golf enthusiasts
if you are a seasoned golfer, take a trip to Greynolds park's golf course. The course is located on the West Dixie Highway. The course features nine holes scattered over 3000 yards. Most people tend to overlook the Par-36 course, and as a result, it is mostly unpopulated throughout the year. The Par-36 golf course offers all the essential amenities needed in a golf club, such as electric carts and a pro shop. Additionally, they also have a single rider handicapped golf cart.
Did you know that North Miami Beach was formerly known as the town of Arch Creek!
Top 5 travel tips for North-Miami Beach
1. St. Bernard De Clairvaux
The Monastery was built in around early 12th century and features beautiful gardens that offer a spectacular chilling environment. The staff members are friendly and have exciting and pertinent stories. You can also spend a little time in the chapel and listen to the priest play the organ.
2. East Greynolds Park
This is a city park located in North Miami Beach. The park is an excellent place to picnic and walk your dog since the park is designed to accommodate small and big dogs in different areas. There are numerous dog waste bags all over the park and numerous water fountains. The park is always clean and well maintained.
3. Fulford -by-the-seamonument
This is a historical landmark in the city. The monument was built in late 1925 as a component of a development project by the Fulford -by-the-sea company. The fountain has now been added to the national register of historic places.
4. Virtual reality park
This is a theme park in North Miami Beach. The park is ideal for an entire family. Some of the games include Race-Go-Cart, virtual reality, and arcade. They have excellent customer service. Groupons are available to make the packages more affordable.
5. Haulover park
The park features a family-friendly beach, a dog park, and an excellent picnicking area. The beach is always clean, and there is always plenty of space for everyone. When the weather is good, you might have a chance to see some sharks.
FAQs: Vacation Rentals in North Miami Beach
What is the average price for vacation rentals in North Miami Beach?
Last year, rentals in North Miami Beach had an annual average cost of around $347 per night.
Which months allow you to save the most on vacation rentals?
]If you would like to get the most out of your money, the most affordable months to visit North Miami Beach are February ($264 the average per night for accommodation), January ($277), and May ($278).
During which months are vacation rentals more expensive in North Miami Beach?
Following the data observed last year, costs per night for accommodation here are usually higher, on average, during the months of April ($437), October ($413), and August ($399).
Is North Miami Beach a good location for a last-minute getaway?
It is recommended that you book your stay well in advance when visiting North Miami Beach, as only 27% of our accommodations are usually available throughout the year.
Which months offer the highest availability?
The most available months are, on average, July (with an availability of 80%), August (68%), and October (34%), according to the trends observed in the prior year.
How many rentals are there in North Miami Beach?
In North Miami Beach we work with 2 different providers to give you a choice of 370 properties, so you will not be short of options!
Most popular in North Miami Beach
Vacation destinations nearby
Holidu compares hundreds of websites to find your perfect holiday rental for the best price.