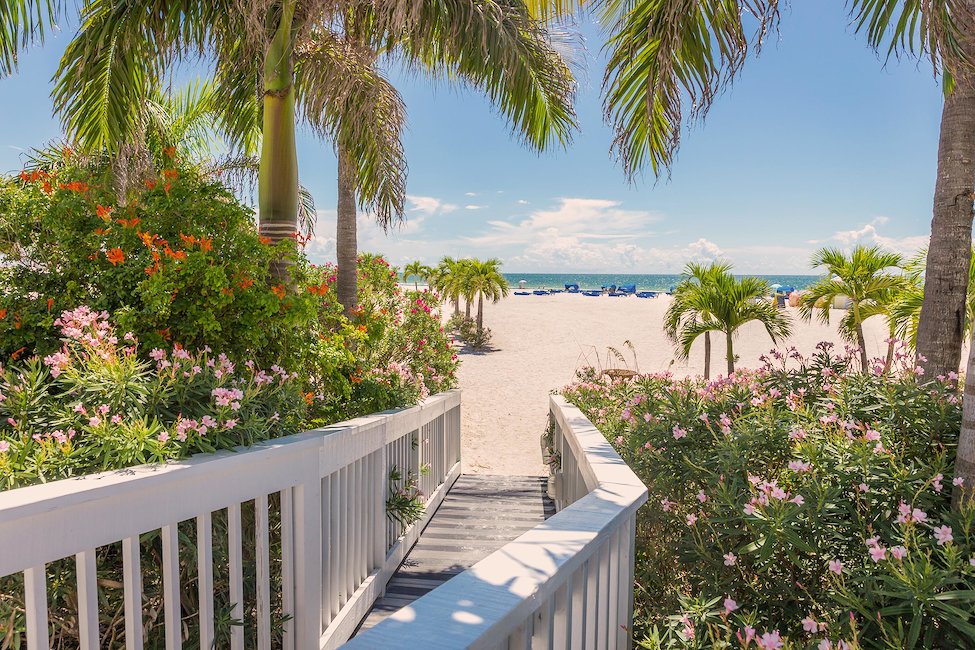 Prices and availability
Vacation rental prices North Bay Village
$513 annual average
Jan
Feb
Mar
Apr
May
Jun
Jul
Aug
Sep
Oct
Average price per week
Vacation rentals availability North Bay Village
56% annual average
Jan
Feb
Mar
Apr
May
Jun
Jul
Aug
Sep
Oct
Percentage of available rentals
Vacation rentals in North Bay Village
Stunning rental locations in North Bay Village
Organize your next trip at the beach in North Bay Village. You will find this city located in the Miami-Dade County in the state of Florida, United States of America. With a population of just 7,137 inhabitants, this is the ideal destination if you are looking to relax on a peaceful beach. This modern city was created in 1941 when palm-lined streets were built and 12 ho mes had been created. Before this time, the area was just water and beach. You will find plenty of recreational activities now in North Bay Village, including sand volleyball courts, a barbecue area, and fantastic dining spots.
Vacation Rentals in North Bay Village
With its splendid location on the beach, and just a short drive from the city of Miami, you will find that the rental properties in North Bay Village are a delight. Wake up in the morning drinking your coffee on the patio as you watch the calm shallow waters of the beach. Spend an afternoon sunbathing by your private pool or going for a swim. Have your friends over for a delicious barbecue in your garden during a warm evening. These are some of the many opportunities waiting for you in North Bay Village.
Vacations in North Bay Village
The area and getting around
Being located just a 20-minute drive from the city of Miami, you will be able to do your trip with many modes of transportation. Being the main city of Florida, you will find that Miami has routes that connect to the neighboring states which makes it easy to do the journey by car. Moreover, you will also find that there are bus companies such as Megabus and Greyhound which provide national routes to Miami from all over the United States of America. If you wish to make your journey by train, the city also has a train station with Amtrak routes to New York City. On the other hand, the main airport in the city is the Miami International Airport which caters to commercial flights all over the nation and internationally. Once you get to Miami, the I-95 N and FL-934 E will be the roads that take you straight into North Bay Village, whether you go by car, taxi or public transport.
Where to eat in North Bay Village
North Bay Village is well known for its eateries. From upscale dining spots to casual comfort food, there are plenty of options to choose from while visiting this city. One of the most beloved restaurants in the area is Shuckers Dockside Bar & Grill. This restaurant will be able to provide you with oceanside cuisine and views. Their menu is filled with items like crab king, raw oysters and a list of locally brewed beers. On the other hand, if you are looking for an Italian place for dinner, check out Oggi Cafe. This spot will offer you an Italian menu filled with homemade pasta and sauces in a family-run restaurant.
Travelers and activities
North Bay Village for outdoor explorers
The beautiful coast where North Bay Village is located will be able to provide you with many opportunities to explore the great outdoors. Head to Captain Joe's Rentals to take a tour of the bay by boat. Captain Joe is a local legend and has more than 30 years of experience in giving visitors tours of the area. With him, you will be able to find hidden gems and learn about the marine life of this bay. If you wish to play a few rounds of golf, Normandy Shores Golf Course is the place for you. With a history dating back to the 20s, this 18-hole course that plays 6,800 yards is a perfect place to go golfing.
North Bay Village for family activities
If you want to make your trip to North Bay Village with your whole family, these activities will be fun to do all together. To learn about animals at the Zoo Miami. This establishment has ​​thousands of animal species that come from hundreds of local and exotic areas. If you want to explore the outdoors, head to Crandon Park. Here you will be able to walk through nature trails as well as enjoy recreation options, like golf, tennis, and fishing.
Did you know that North Bay Village is where the most popular nightclubs and restaurants of South Florida?
Top 5 travel tips for North Bay Village
1.Vizcaya Museum and Gardens
Explore nature while learning about local history. In this 40-acre bay front area you will find cultivated gardens, fountains, and centuries-old art.
2.Garden of the Arts
The place where street art meets nature. This spot is part artist's community, part gallery and part park. You will find art galleries, cafes and much more.
3.Wynwood Brewing Company
Support a local business. Spend a relaxing afternoon trying out a long list of craft beers brewed in the area.
4.Phillip and Patricia Frost Museum of Science
Learn about innovation and technology. Here you will be able to take a private tour, check out interactive exhibits and admire scientific artifacts.
5. Milander Center for Arts & Entertainment
Spend an evening enjoying live entertainment. This venue has it all, from concerts to musicals. Make sure to book your tickets ahead of time.
FAQs: Vacation Rentals in North Bay Village
What is the average price for vacation rentals in North Bay Village?
With an average cost of $462 per night, North Bay Village lies at the upper end of the price range for vacation rentals in the USA.
During which months can you find the best price for vacation rentals in North Bay Village?
According to the previous year, the months that allow you to save the most in North Bay Village are June, July and May, with average prices of $367, $417, and $420, respectively.
When does the price of vacation rentals in North Bay Village go up the most?
It can be concluded, by analyzing the data from the previous year, that costs per night for accommodation here are usually higher, on average, during the months of February ($558), January ($534), and December ($515).
Is it necessary to plan a trip to North Bay Village well in advance?
It is better to book sooner than later in North Bay Village as only 36% of the properties are available throughout the year, according to last year's data.
What are the best months for a spontaneous getaway?
Last year, the months with more available accommodation of the year in North Bay Village were June, October and July, with average availabilities of 62%, 50%, and 42%, respectively.
During which months is it more difficult to find available vacation rentals?
The months with the lowest properties available in North Bay Village are, in order, February, March, and May with respective average availability figures of 17%, 18%, and 20%, based on the previous year. During these three months, the availability is very low (18%). It is therefore recommended to reserve early.
Are there many rentals in North Bay Village?
Our catalog features approximately 30 properties from 3 partners, giving you plenty of choices when searching for your next dream vacation rental!
Most popular in North Bay Village
Vacation destinations nearby
Holidu compares hundreds of websites to find your perfect holiday rental for the best price.