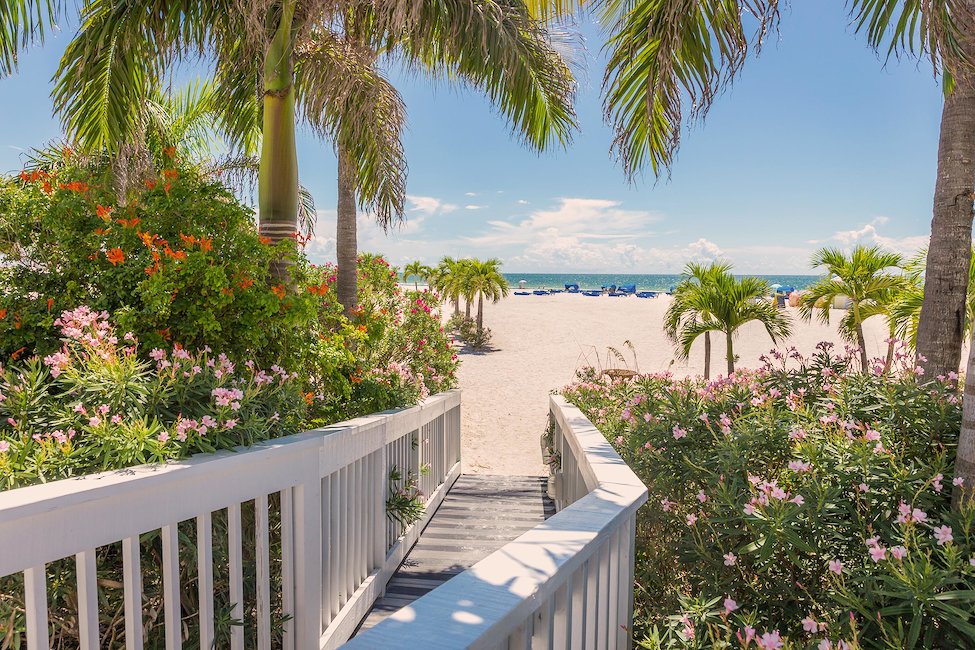 Vacation Rentals in Miami Shores
Start comparing over 148157 rentals in Miami Shores and book at the best price!
Vacation Rentals in Miami Shores
Pet-friendly Vacation Rentals
Vacation Rentals with Pool
Vacation Rentals with Internet
Vacation Rentals with Air Conditioning
Find Vacation Rentals in Miami Shores
Highlights Miami Shores
Vacation rentals
Peaceful getaways
Large selection of outdoor activities
Innovative cuisine
Historical sites & landmarks
Sandy beaches
Most popular in Miami Shores
Prices and availability
Prices
February
March
April
May
June
Average price per week
Availabilities
February
March
April
May
June
Percentage of available rentals
Vacation rentals in Miami Shores
Vacation rentals locations
Are you planning to visit Miami-Dade County on vacation but wondering where exactly to stay for a peaceful getaway? Visit Miami Shores and enjoy spending your vacation in a quiet and small village full of activities. The village is located north of Biscayne Bay, between North Miami Beach and Miami Proper. Before you visit Miami Shores, you'd first consider exploring rental properties in the area to pick one that suits your needs. One exciting thing about visiting Miami Shores is that you won't struggle to find a vacation rental. You can choose a rental property in El Portal, Miami Shores, Belle Meade Island, Normandy Isle, North Miami, or North Bay Village. In addition, most rentals have proximity to various attraction sites such as beaches, parks, and historical landmarks.
Vacation rentals for everyone
Finding an ideal rental property will be on top of your list if you want to make memories out of your vacation in Miami Shores. A vacation rental should make you feel right at home or even offer more than you rarely enjoy at home. When visiting Miami Shores for a family retreat, a getaway with friends, or a romantic getaway, you'll need a rental property that suits all your needs. Luckily, you can find a variety of rentals designed to accommodate smaller to larger groups. Of course, you can bring your pets too! Enjoy staying in a rental that comes with a garden, pool, Jacuzzi, TV, internet, balcony, and air conditioning.
Vacations in Miami Shores
The area and getting around
A quiet village with exciting attractions
Miami Shores introduces its visitors to endless choices when considering places to visit and explore. You don't have to spend hours in your rental wondering where to go and things to do. Instead, move out of your rental property and hit the road as possibilities wash over you. For example, you can visit the downtown area and explore the museums, parks, and the natural landscape. If you feel like joining other travelers on the beaches, you can drive along the Atlantic Ocean and marvel at the scenic sites and sandy beaches. Then, drive to other nearby cities and explore the stories behind them while discovering what makes them unique.
Innovative cuisine and unique local activities
Would you like to explore Miami Shores on a full belly while discovering what makes it a unique village and a perfect destination for travelers? First, visit the downtown and look for restaurants for innovative cuisine. Since Miami Shore receives visitors from across the world, you can rest assured there'll be something for you. You only need to look for a meal that tickles your fancy. Next, you can explore the town center and head to various shops, boutiques, and grocery markets. Finally, stroll down the main thoroughfare and enjoy watching people wander and locals in their daily activities.
Travelers and activities
Miami Shores for culture and history lovers
Would you prefer venturing into the history of Miami Shores first before heading to other attractions in the region? Then, you can explore various historical sites to learn the culture and history of Miami Shores and understand the village from a different angle. For example, you can visit the Vizcaya Museum and Gardens or the Phillip and Patricia Frost Museum of Science. Explore the various exhibits as you learn the culture or history they represent. These historical sites will also offer you a chance for sightseeing or stroll around with family or friends as you take memorable selfies. The thing is, whether it's during summer or winter, you can spend an afternoon exploring and relaxing in historical sites as you take in all that's offered.
Miami Shores for water sports enthusiasts
You won't miss visiting the Atlantic Ocean and various beaches in Miami Shores if you love water activities, especially during summer. Whether you want to visit public beaches or a park where you can spend hot summer afternoons playing water sports with family and friends, Miami Shores has something for you. You can visit the famous Miami Beach or North Beach and discover what makes them stand out. Find the nearest parks with beaches where you can sunbathe on the white sand, play various games such as volleyball and soccer, or explore the shores for birdwatching and sightseeing. Then, head into the water for watersports such as swimming, snorkeling, canoeing, fishing, and kayaking.
"Did you know that the present Miami Shores used to be part of the City of Miami? In 1932, the City of Miami relinquished its jurisdiction, and the region was incorporated as Miami Shores."
Top 5 travel tips for Miami Shores
1. Jungle Island
Would you like to be one with nature on your visit to Miami Shores? You can take your loved ones to Jungle Island and explore the island while enjoying its lush nature, zip-lines, playgrounds, and wild animals. The Island offers educational opportunities where you can see wild animals and rare plants. In addition, the Island features jungle trails, aviaries, theaters, and an Everglades exhibit.
2. Calder Casino
If you're a gaming enthusiast, Calder Casino will offer you a chance to play your favorite games while hoping to win some cash. You can spend an evening rolling the dice or working with a dealer while playing alongside professional gamblers. Calder Casino is also a perfect destination for anyone interested in live entertainment, sports bars, and full-service restaurants. You can take your lover or friends to play a few games and enjoy the night with drinks, food, and music.
3. Garden of the Arts
Are you an art lover and would like to experience the aesthetic taste of Miami Shores? Visit Hialeah's Garden of the Arts located on West 76th Street, off the Palmetto Expressway. The Garden has walking paths, sculptures, and stunning murals to explore and take beautiful pictures. If you want to shop around, the garden has a variety of businesses selling locally-made jewelry, art, organic smoothies, and coffee. If you're looking for live entertainment, visit the theater that hosts several events scheduled monthly.
4. Hard Rock Stadium
If you're looking for a perfect place to spend your weekend with friends, Hard Rock Stadium, also known as Joe Robbie Stadium, is your best bet. With sports and live entertainment, you can rest assured of enjoying your weekends. The stadium is the home to teams like the University of Miami Hurricanes and the NFL's Miami Dolphins. Enjoy watching games such as football and tennis or events like concerts and festivals.
5. Miami Shores Aquatic Center
Are you looking for a place to take your little ones to enjoy a break from the beaches and enjoy various water sports? Treat them to a visit to Miami Shores Aquatic Center that has a variety of entertainments to keep them busy throughout the day. For example, they can explore the Shipwreck Cove that offers playgrounds, pools, and slides. If you prefer to watch from a distance, the site has plenty of seats where you can relax while sipping your favorite drinks.
FAQs: Vacation Rentals in Miami Shores
What is the average price for vacation rentals in Miami Shores?
Miami Shores is one of the cheapest cities in the USA. The costs for a vacation rental here amount to around $360.30 per night.
During which months are vacation rentals cheaper in Miami Shores?
According to our data from the previous year, the months that hurt your pocket the least in Miami Shores are March, April and July, with average prices of $246.12, $310.39, and $316.82, respectively.
In which months is it more expensive to rent a vacation rental in Miami Shores?
In 2020, the month that had the highest annual average in Miami Shores was November, with an average price of $490.25 per night. This was followed by February, with an average of $397.94, and May, with $384.51.
Is Miami Shores a good location for a last-minute getaway?
If you decide to put Miami Shores on your bucket list, we recommend organizing your travels ahead of time because it is usually very high in demand, with an annual average of 61% of rentals booked in the year 2020.
What time of the year can I find more available vacation rentals?
The best months to find free accommodation in Miami Shores are May (the average amount of properties that are free reached 74.6% of the total in 2020), April (63%), and June (56.5%).
During which months is it more difficult to find available vacation rentals?
The month with the highest average booked rental figures is February (only 13.25% of properties were available on average in 2020). Followed by March (13.33%), and January (21.8%).
How many rentals are there in Miami Shores?
Holidu has 40 vacation rentals in Miami Shores, provided by 2 different partners.
Vacation destinations nearby
Holidu compares hundreds of websites to find your perfect holiday rental for the best price.