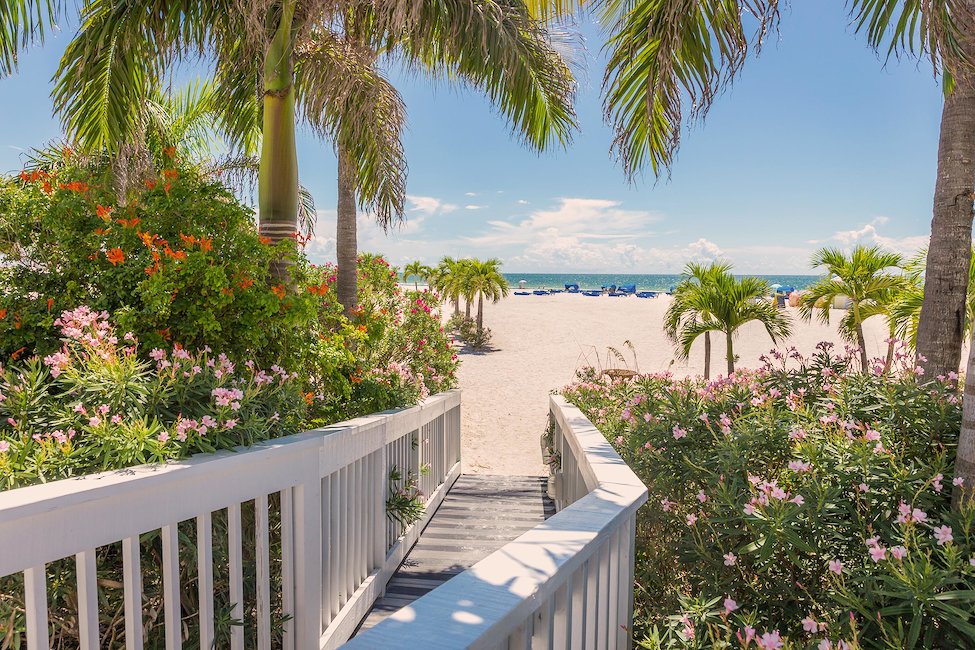 Prices and availability
Vacation rental prices Hialeah
$377 annual average
Jan
Feb
Mar
Apr
May
Jun
Jul
Aug
Sep
Oct
Average price per week
Vacation rentals availability Hialeah
66% annual average
Jan
Feb
Mar
Apr
May
Jun
Jul
Aug
Sep
Oct
Percentage of available rentals
Vacation rentals in Hialeah
Stunning destination in Hialeah
Organize your next trip to the stunning destination of Hialeah. You will find this city located in the Miami-Dade County in Florida, United States of America. With a population of 233,339 inhabitants, Hialeah is one of the largest cities in the state, making it a perfect destination if you want to experience the big city life of Florida. While visiting Hialeah, you will be able to speak in English and in Spanish as 96.3% of the residents are Spanish speakers. The name of the city comes from Muskogee origin; the name is a combination two words which mean "pretty prairie."
Vacation rentals in Hialeah
There are numerous gorgeous rental properties to choose from during your stay in Hialeah. You will be able to find coastal properties just as well as accommodations located near the city center. Imagine waking up in the morning to the sound of the waves crashing against the shores just outside of your bedroom window. Spend the afternoon swimming and diving in your private pool or invite friends over for a delicious barbecue. Play board games with your family in your large living room before admiring the sunset from the balcony. These are some of the memories you could be making with a rental property in Hialeah.
Vacations in Hialeah
The area and getting around
How to get to Hialeah
Making your trip to Hialeah will be quite easy and comfortable. If you decide to make your trip by car, the city is accessible from the 826 Palmetto Highway which will take you directly to downtown. The closest airport to this destination will be the Miami International airport, which provides commercial domestic and international flights. This airport is just a short drive down Lejeune Road north to arrive to Hialeah. You will also be able to find a Tri-Rail train station and Greyhound station while visiting Hialeah.
Where to eat in Hialeah
Hialeah will be able to provide you with plenty of restaurant choices during your stay. With a high Latin population, the city will surely delight you with a vast array of South American restaurants. Head over to the Ceviche Inca for lunch. This casual family run restaurant will provide you with daily lunch specials and a Peruvian-style cuisine. The menu includes dishes such asthe cau cau, lomo saltado, papa a la huancaina, aji de gallina and dorado. On the other hand, if you are looking to have a quick bite, check out the Cuban Guys. This eatery is a local chain which offers the Cuban specialty sandwiches. If you want the authentic experience, try out the frita cubana
Travelers and activities
Outdoor activities in Hialeah
There are many ways to explore the natural landscape of Hialeah during your visit. Your first stop should be at the Amelia Earhart Park. This park is filled with plenty of amenities such as a dog park, trails for mountain biking, a skate park and even a farm village with a petting zoo. On the other hand, you can have an adrenaline rush with the Miami Watersports Complex. In this complex you will be able to enjoy waterskiing, kneeboarding, wakesurfing, wakeskating, and wakeboarding.
Family friendly activities in Hialeah
If you choose to make your visit in Hialeah with your family, try out these activities for a great time all together. Head on over to Mack´s Fish Camp for a fun day out in the water. This family-owned and operated business has over five generations of experience and it will take you out on the Everglades to teach your family how to catch Florida fish. On the other hand, you can check out Bucky Dent Water Park. This public pool will provide you with a lazy river, water slides and pool sizes for all ages.
Did you know that in Mendocino County you can drive through a tree called Chandelier Drive-Thru Tree?
Top 5 travel tips for Hialeah
1. Hialeah Racetrack
Go watch a horse race. This racetrack is known to be one of the worlds most beautiful race courses. The park is of about two hundred actress and it has plenty of gardens, lush landscape and French Mediterranean architecture.
2. Pisco y Nazca Ceviche Gastrobar
Try out a fine dining establishment. This gastrobar serves a mix of modern and traditional Peruvian fare. The menu is filled with an array of boldly flavored dishes and the ceviche is the best one in town.
3. Miami Helicopter Inc
Take a ride on a helicopter. What better way to discover the city than from up-above. With this transportation service you will be able to choose from a variety of helicopters for your sightseeing tour of Hialeah.
4. Off Limits Sports Fishing Charters
Take the day to go fishing. This charted specializes in light-tackle and tournament-rigged sport fishing. You will be able to find three different excursions from a couple of hours to full-day ones.
5. AmerTec Building
Visit a unique building in Hialeah. This strange Gaudi-style building used to be an architectural woodworking and store fixture manufacturing business. Now you will be able to visiting this architectural complex in all its magic and glory.
FAQs: Vacation Rentals in Hialeah
How much does it cost to book a vacation rental in Hialeah?
Considering the average cost of $230 per night, Hialeah lies at the lower end of the price range for vacation rentals in the USA.
What time of year offers, on average, the best vacation rental prices in Hialeah?
]If you would like to get the most out of your money, the cheapest months to visit Hialeah are April ($178 the average per night for accommodation), May ($185), and July ($204).
When are vacation rentals more expensive in Hialeah?
Analyzing the data from last year, we found that costs per night for accommodation here are usually higher, on average, during the months of September ($294), December ($270), and February ($254).
Is Hialeah a good location for a last-minute getaway?
It is better to plan ahead in Hialeah as only 39% of the accommodations remain free throughout the year, following the data observed in the previous year.
What time of the year can I find more available vacation rentals?
The months when it's easiest to find free accommodation in Hialeah are August (the average amount of properties that are available reached 86% of the total last year), July (80%), and September (70%).
Are there many rentals in Hialeah?
We have collected the offers from 2 different providers in Hialeah, so we can offer you around 170 properties. You're going to have a hard time deciding which one to go with!
Vacation destinations nearby
Holidu compares hundreds of websites to find your perfect holiday rental for the best price.