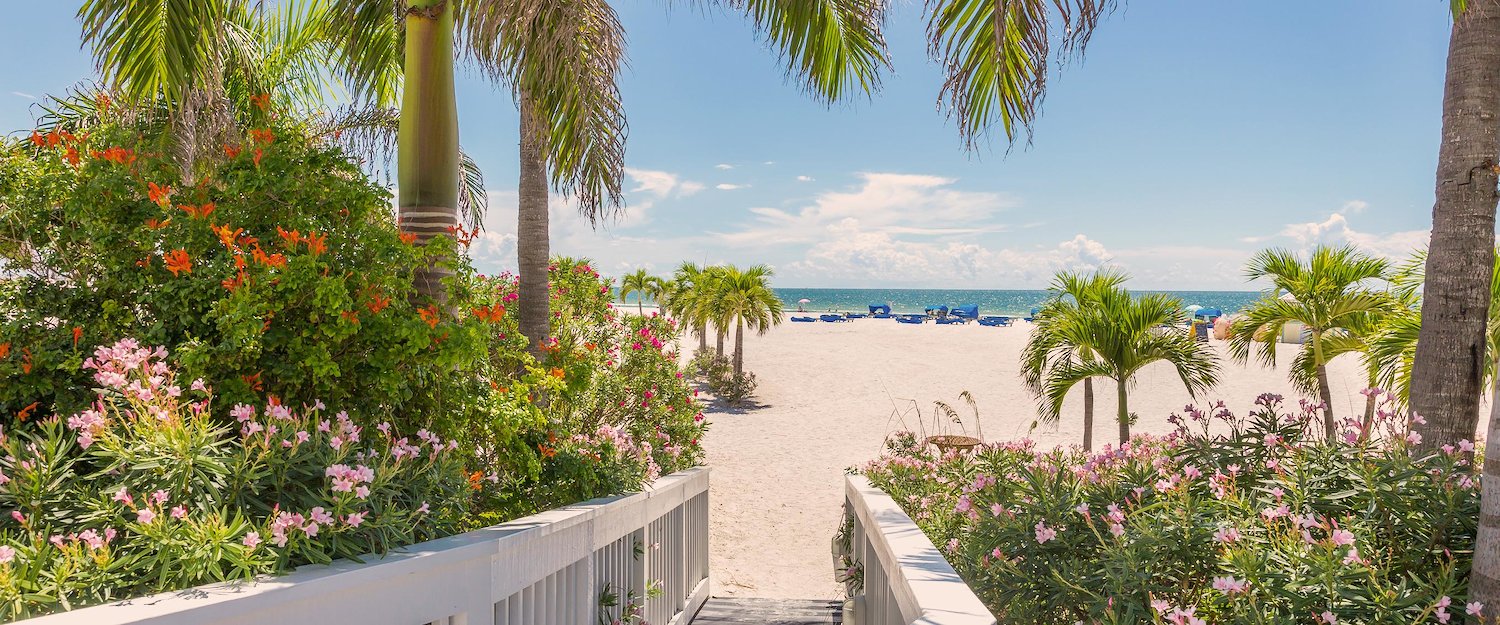 Prices and availability
Vacation rental prices Gainesville
$271 annual average
Jan
Feb
Mar
Apr
May
Jun
Jul
Aug
Sep
Oct
Nov
Average price per week
Vacation rentals availability Gainesville
50% annual average
Jan
Feb
Mar
Apr
May
Jun
Jul
Aug
Sep
Oct
Nov
Percentage of available rentals
Vacation rentals in Gainesville
A northern Florida getaway
Gainesville is a vibrant city filled with unique sights and activities for all types of travelers. While the city is most known for being the home of the University of Florida, it also offers an abundance of other attractions and points of interest. There are a surprising number of natural spaces, parks, gardens, and forested areas throughout the city, as well as a lively downtown district. It's the perfect place to spend some time with friends, family, or your significant other.
Your perfect Gainesville vacation rental
Gainesville offers a wide variety of vacation rentals for all types of travelers. Stay in a spacious, modern rental, fully equipped with all the comforts and conveniences you could ever need. Some rentals come with a garden and yard space so that you can enjoy nature right from home. The majority of rentals in this area are tastefully decorated with comfortable furnishings. Many pet-friendly rentals are available for those traveling with pets.
Holidays in Gainesville
The area and getting around
Arriving in Gainesville
If you'll be flying into Gainesville, the nearest airport is Gainesville Airport (GNV), which is just 4 miles away from the downtown center. Jacksonville Airport is the second-closest major airport at 70 miles from downtown Gainesville. Several car rental companies are available at both airports if you plan on renting a car during your stay, which is the recommended course of action. Otherwise, Uber, Lyft, and taxis are available for getting around.
A walkable downtown district
While it is recommended to get around Gainesville and its nearby attractions by car, the downtown area is walkable and bike-friendly. All the restaurants, shops, boutiques, cafés, and galleries in downtown Gainesville can be reached on foot. There are several bike paths throughout the city as well.
Travelers and activities
Gainesville for families
Families of all ages will find plenty to do during a vacation in Gainesville. Families with kids should head to the Paynes Prairie State Park, where kids can frolic around in the grassy meadow areas and observe local wildlife. Another fun attraction for children is DEFY Gainesville, where kids (and parents) can spend the day jumping around on trampolines and a number of other obstacles, including a wall trampoline, a Ninja Course, a trapeze, and more.
Gainesville for couples
Gainesville is filled with great activities for couples. Head out to La Chua Trail, a nature preserve with waterways, paved walking paths, and an abundance of wildlife. You can spend an entire afternoon hiking through the grounds and observing different local species of animals. Alpin Bistro in downtown Gainesville is the perfect place for a memorable date night. The trendy, upscale bistro serves authentic French dishes made from seasonal ingredients.
Gainesville is known for its dense population of tree species, which include evergreen, conifer, and deciduous trees. It's been given the nickname "Tree City, USA."
Top 5 travel tips in Gainesville
1. Visit the Butterfly Rainforest
This magnificent butterfly center is home to thousands of free-flying butterflies and birds. The 6,400-square-foot exhibit is screened, so you can walk through the space as colorful butterflies flutter all around you. There are over 50 species of butterflies, as well as birds from around the world.
2. Stroll through the Kanapaha Botanical Gardens
Spend a couple of hours walking through the lush Kanapaha Botanical Gardens. The paved walking trails wind through an abundance of exotic plants, flowers, and trees from around the world. It takes about two hours to walk through the entire center. You'll get to see many species of local wildlife here as well, including butterflies, dragonflies, geckos, and birds.
3. Visit the Carson Springs Wildlife Conservation Foundation
Take a guided tour at Carson Springs Wildlife Conservation Foundation, where a professional guide will walk you through the large enclosures of over 75 exotic animals. The animals here are given plenty of space to live and roam in natural, open spaces, and the knowledgeable guides will teach you about each one.
4. Stroll downtown Gainesville
Downtown Gainesville is a lively hub, packed with top-rated restaurants, cozy cafés, shops, boutiques, and galleries. Catch an evening movie at the Hippodrome Theatre, shop the unique boutiques at the Union Street State Pedestrian Mall, or browse the books at the Alachua County Library. Downtown Gainesville is known for its spectacular food scene, which ranges from authentic Cuban cuisine, to sushi, and classic American fare.
5. Visit the Florida Museum of Natural History
Browse the endless array of exhibits at the Florida Museum of Natural History. Here you can learn about how Florida's early indigenous tribes lived, hunted, and thrived. You'll get to see hundreds of artifacts and fossils, including skeletons dating back to the last ice age. Children will love the butterfly exhibit.
FAQs: Vacation Rentals in Gainesville
How much do you pay, on average, for vacation rentals in Gainesville?
At an average cost of $265 per night, Gainesville lies at the lower end of the price range for vacation rentals in the USA.
When are vacation rentals cheaper in Gainesville?
]If you want to get the most out of your money, the most affordable months to visit Gainesville are September ($232 the average per night for accommodation), July ($233), and February ($242).
When are vacation rentals more expensive in Gainesville?
Last year, the month that showed the highest annual average prices in Gainesville was October, with an average price of $309 per night. This was followed by April, with an average of $302, and then May, with $275.
Are there usually many vacation rentals available in Gainesville?
It is better to plan ahead in Gainesville as only 15% of the accommodations are free throughout the year, according to last year's data.
What time of the year can I find more available vacation rentals?
The most available months are, on average, October (with an availability of 33%), January (29%), and April (24%), according to the trends observed in the prior year.
How many rentals does Holidu have in Gainesville?
Holidu offers around 150 accommodations in Gainesville from 2 different providers, so find the perfect type of accommodation you are looking for. You can count on us!
Vacation destinations nearby
Holidu compares hundreds of websites to find your perfect holiday rental for the best price.