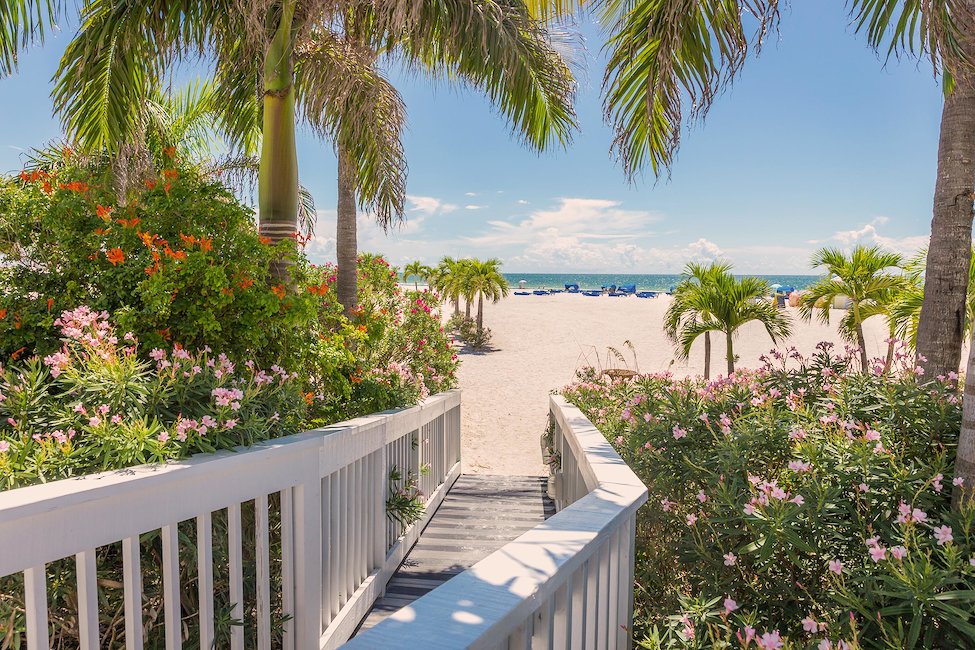 Vacation Rentals in Coral Gables
Start comparing over 146969 rentals in Coral Gables and book at the best price!
Vacation Rentals in Coral Gables
Find Vacation Rentals in Coral Gables
Highlights Coral Gables
Vacation rentals
Exciting getaways
Large selection of outdoor activities
Prestigious neighborhoods
Eclectic cuisine
Historical landmarks
Sandy beaches
Most popular in Coral Gables
Prices and availability
Prices
February
March
April
May
June
Average price per week
Availabilities
February
March
April
May
June
Percentage of available rentals
Vacation rentals in Coral Gables
Vacation rental locations
Take a trip to Coral Gables, one of the oldest cities in South Florida, and discover why it's a suitable vacation destination for travelers across the world. The city is located next to Miami, making it a perfect place where visitors in South Florida can find vacation rentals. Coral Gables is also known as "The City Beautiful" as it has a unique old charm and elegance. You can find lavish rentals located in various prestigious neighborhoods, a few miles to the beach. The good thing is, you'll find most rental properties located near each other and with proximity to significant attractions.
Vacation rentals for everyone
Would you prefer staying in a cozy and luxury rental in a safe and high-end neighborhood? When looking for an ideal rental property in Coral Gables, you can rest assured that there'll be one that matches your needs. Whether you're planning a group getaway with family or friends, you can find a rental to accommodate everyone. Enjoy staying in a rental property with a fully-equipped kitchen, spacious living room, and bedrooms. Also, enjoy staying in rentals with features such as barbecues, pool, balcony, view, TV, internet, garden, and air conditioning.
Vacations in Coral Gables
The area and getting around
A bustling city full of activities
Located near Miami Beach, Coral Gables shares the delights that make Southern Florida a perfect place for summer getaways. When you visit the city, you'll have a wide selection of attraction sites to visit for recreation. It has over 50,000 people making it a bustling old city. Coral Gables is the home to one of the most prominent universities globally, the University of Miami. You can enjoy exploring g the city center with its neighborhoods and the oceanfront that introduces you to delightful beaches and waters. Soak up the city's effervescent sunshine, Spanish-Mediterranean style, and laid-back vibe.
Eclectic cuisine and unique local activities
When exploring Coral Gables, you can't avoid local restaurants that serve a range of dishes suitable for all visitors. You can head to various neighborhoods such as Sunrise Harbor, Gables Estates Cocoplum, Old Cutler Bay, and Hammock Oaks and sample foods from different restaurants. Here, you'll enjoy eclectic cuisines such as Southern comfort fare, Argentinian street food, Italian cuisine, and Spanish cuisine. In addition, look for other places to explore, such as boutiques, antique shops, and grocery markets that come with modern convenience.
Travelers and activities
Coral Gables for culture and history buffs
Would you prefer spending an outdoor escapade by exploring the city's historical sites and landmarks to understand it from a different perspective? You can begin with Coral Gables Museum that's among the oldest buildings in the city. Then, indulge in sightseeing with family or friends as you enjoy traveling back in time to understand how old Coral Gables looked like. This Museum hosts several exhibitions and offers its visitors a chance for regular downtown walking tours. Also, you can visit Lower Art Museum and view a selection of exhibitions and collections of art.
Coral Gables for water sports enthusiasts
Just like Miami Beach attracts travelers from all over the world for its awe-inspiring water activities, Coral Gables has several parks and public beaches for water sports enthusiasts. You can head to Crandon Park or Matheson Hammock Park, among others, and sunbathe on the sun while building sandcastles. If it's hot and the water seems enticing, you can find perfect spots for swimming, boating, kayaking, and fishing. You can also hike on the beach and along the coastline and enjoy the scenic ocean views. If you come with family or friends, you can hold private parties on the beach or try picnicking.
"Did you know that Coral Gables was among the first planned communities and led to the introduction of the homeowners association and the gated communities. Today, the city is best known for its strict zoning regulations."
Top 5 travel tips for Coral Gables
1. Bill Baggs Cape Florida State Park
Are you looking for other state parks to visit and soak up all the best experiences offered? Visit Bill Baggs Cape Florida State Park located in Key Biscayne Island, Miami-Dade County. The park boasts of being the home to the Cape Florida Lighthouse. If you visit this state park, you'll enjoy various recreations such as sunbathing on the white sandy beaches, fishing, and dining at the local restaurants. You can also go for guided tours or relax on beach chairs and umbrellas with your loved ones.
2. Books & Books
Although most people prefer reading on their phones, visiting Books & Books can help you have a different taste of reading books. As a diehard reader, you can spend a quiet day going through various old-fashioned print books and bibliographies. Ensure you look for a favorite bench and pick up a book for reading or browse through the stunning collection of books in different genres. You can also find other activities and programs such as poetry reading, guest speakers, and book launches.
3. Old Cutler Trail
Would you like to get away from the city's hustle and bustle and enjoy stretching? Head to the Old Cutler Trail that's over 10 miles, along with some scenic landscapes in Coral Gables. You can come with family or friends and enjoy biking, walking, and running under towering trees. If you're lucky, you can glimpse some animals that live along the way. Eventually, you can connect to another popular trail, Biscayne Trail, on the southern end.
4. Actor's Playhouse
Treat your family to a visit to Actor's Playhouse at Miracle Theater that's a perfect place for performing arts. The venue features year-round productions with eclectic sound and lighting systems. Ensure you check on their calendar of events to know the best performances you can attend. Actor's Playhouse is known for serious dramas, standup comedy, and lighthearted children's productions.
5. Fairchild Tropical Botanic Garden
Would you like to be one with nature to explore different species and enjoy the idyllic ambiance that a lush landscape offers? Visit Fairchild Tropical Botanic Garden, that's about 90 acres of picturesque garden and one of the most popular attraction sites among visitors and locals in Coral Gables. You can enjoy various family-friendly instructional and educational programs. In addition, enjoy other amenities in the garden, such as an onsite laboratory, learning center, and museum.
FAQs: Vacation Rentals in Coral Gables
On average, how much do vacation rentals in Coral Gables cost?
Based on our data, Coral Gables has an average price of $294.61 per night, a relatively high one compared to the cities in the USA.
During which months can you find the best price for vacation rentals in Coral Gables?
Those who want to be budget-friendly should visit Coral Gables in January, June, and February, the cheapest months of the year, with average prices of $229.27, $247.89, and $274.17 per night, respectively, based on data collected in 2020.
During which months are vacation rentals more expensive in Coral Gables?
When it comes to looking for a vacation rental in Coral Gables, the months when you will pay the most are, in order of highest to lowest, September, October and November, with average prices per night of $362.37, $343.53, and $317.59, respectively.
Is Coral Gables a good location for a last-minute getaway?
It is better to book your stay well in advance when visiting Coral Gables, as only 19 % of our properties are usually available throughout the year.
What time of the year can I find more available vacation rentals?
In 2020, the months with the largest number of available properties of the year in Coral Gables were September, August and December, with average availabilities of 29.25%, 28.2%, and 25.5%, respectively.
How many vacation rentals does Holidu have in Coral Gables?
Holidu works with 4 different partners to give you an inventory to choose between 10 properties we have in Coral Gables.
Vacation destinations nearby
Holidu compares hundreds of websites to find your perfect holiday rental for the best price.