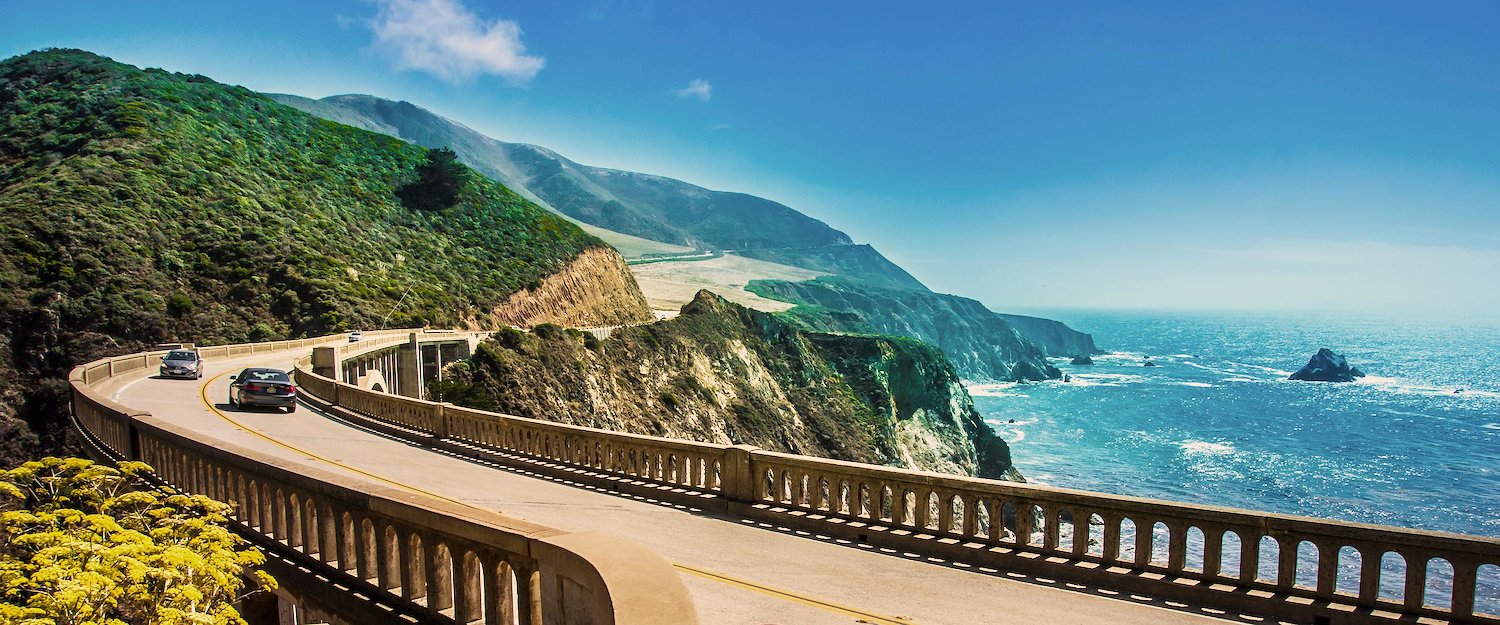 Prices and availability
Current Vacation rental prices Pasadena
$363 annual average
Oct
Nov
Dec
Jan
Feb
Mar
Apr
May
Jun
Jul
Aug
Sep
Average price per week
Current vacation rental availability Pasadena
38% annual average
Oct
Nov
Dec
Jan
Feb
Mar
Apr
May
Jun
Jul
Aug
Sep
Percentage of available rentals
Vacation rentals in Pasadena
A Southern California gem
Pasadena is a Los Angeles suburb and the 9th largest city in Los Angeles County, California. It's known for many things, including the annual Rose Bowl football game, the California Institute of Technology, museums, and several famous landmarks. It's perfect for travelers interested in science, the arts, and sports. Whether you'll be traveling here with your significant other, or family and friends, you're sure to find plenty of interesting activities to keep busy.
Finding your perfect Pasadena vacation rental
Pasadena offers a wide variety of lavish, quintessential Southern California rentals. Stay in a spacious rental with a garden surrounded by trees and mountains for a peaceful getaway with your significant other. Families can book a variety of oversized rentals, which offer enough sleeping spaces for large groups and are fully equipped with all of the comforts of home. Rentals in this area are designed with Southwestern design-touches, sleek amenities, and stylish decor. Pet-friendly rentals are available for those traveling with pets.
Holidays in Pasadena
The area and getting around
Arriving in Pasadena
Set just 11 miles northeast of downtown Los Angeles, Pasadena is easily accessible by tram, bus, and taxi. If you'll be flying, the closest major airport is Los ِAngeles International Airport (LAX). From there, you can take the LAX Flyaway Union Station and connect to the Metro Gold Line to Pasadena. There are also buses regularly running to Pasadena.
A walkable LA neighborhood
Out of all the Los Angeles neighborhoods, Pasadena is considered very walkable. Many of the neighborhoods within the city limits of Pasadena are easily walkable, with many restaurants, shops, and points of interest reachable on foot. Renting a bicycle is a good option for getting around as well.
Travelers and activities
Pasadena for couples
Enjoy a romantic date night with your significant other at one of Pasadena's most famous restaurants, The Raymond 1886. It is housed in the city's former 19th-century Raymond Hotel where several celebrities stayed during the 1920s, including Charlie Chaplin and Buster Keaton. Today the restaurant is run by executive chef Jon Hung and has been recognized by many well-known publications, such as Food and Wine, The Huffington Post, and Thrillest. The menu features an impressive variety of entrees and drinks. For a romantic cafe, head to Amara Chocolate and Coffee, which serves Venezuelan-inspired recipes in Pasadena. Be sure to try the famed drinkable chocolate, which can be served with or without coffee. They also serve a variety of South American pastries.
Pasadena for families
Families of all ages will find a plethora of activities to enjoy in Pasadena. Families with young children should head to the Kidspace Children's Museum which offers a wide variety of hands-on exhibits and programs for children to learn through imaginative play. There's an adventure garden, an amphitheater, a critter house, and a Galvin Physics Forest. It's the perfect place for kids to explore the realms of art, nature, and science while having fun.
Pasadena was originally inhabited by a Native American tribe by the name of Hahamog-na.
Top 5 travel tips in Pasadena
1. Visit the Huntington Library and Gardens
The Huntington Library and Gardens was founded in the early 1900s by Henry E. Huntington. The grounds of the center encompass his 3 favorite things: books, art, and gardens. You can explore the three on-site galleries which showcase 18th and 19th century art from France, the UK, and the US. There is also a 120-acre botanical garden with several smaller gardens, including a Desert Garden, the Rose Garden, a Chinese Garden, and a Japanese Garden. You can easily spend a few hours wandering through the gardens and browsing the art collections.
2. Stroll through the historic Gamble House
The Gamble House is a National Historic Landmark which was originally designed in 1908 for the owners of Procter & Gamble Company. Architecture buffs won't want to miss out on the spectacular design-work of the house. You can join a one-hour tour to view the details of the house, its furnishings, and the architecture.
3. Wander the streets of Old Pasadena
Old Pasadena combines stunning architectural design-work with old-world charm and modern conveniences. Stroll the palm-lined streets which feature an array of spectacular buildings, over 200 shops and boutiques, and world-class dining. Be sure not to miss out on the expansive City Hall building, which is one of the town's most historic and picturesque landmarks.
4. Eaton Canyon Nature Center
Immerse yourself in nature just outside of the city. The nature center is set inside of a 7,600 square-foot building on over 190 acres of preserved natural land. You can browse the exhibits and displays inside of the center, including live animals. There are hiking trails, streams, and natural habitats in the surrounding nature preserve.
5. Visit the Pasadena Playhouse District
This district of the city is known for its thriving cultural scene, galleries, performing arts, and fine dining. It is home to the largest independent bookstore in the area which has been open since 1894. Spend a day walking around the Playhouse District, browsing the museums, and indulging on delicious food.
FAQs: Vacation Rentals in Pasadena
On average, what was the cost for vacation rentals in Pasadena last year?
Our data shows that Pasadena had an average price of $417 per night, a relatively high one compared to the cities in the USA.
During which months are vacation rentals cheaper in Pasadena?
If you want to save as much as possible during your vacation to Pasadena, go there in June ($342 per night on average), September ($361), or February ($386), to find the lowest prices for the whole year.
During which months are vacation rentals more expensive in Pasadena?
At the time of booking a vacation rental in Pasadena, the highest prices are usually seen in the month of November (with an average of $484 per night), followed by March ($454), and then December ($443).
Is Pasadena a good location for a last-minute getaway?
It is better to book your stay with plenty of time when visiting Pasadena, as only 15% of our accommodations are usually available throughout the year.
What are the best months for a spontaneous getaway?
The most available months are, on average, August (with an availability of 25%), February (24%), and October (22%), according to the trends observed in the prior year.
How many rentals does Holidu have in Pasadena?
Holidu offers around 270 properties in Pasadena from 2 different partners, so find the perfect type of accommodation you are looking for. You can count on us!
Vacation destinations nearby
Holidu compares hundreds of websites to find your perfect holiday rental for the best price.