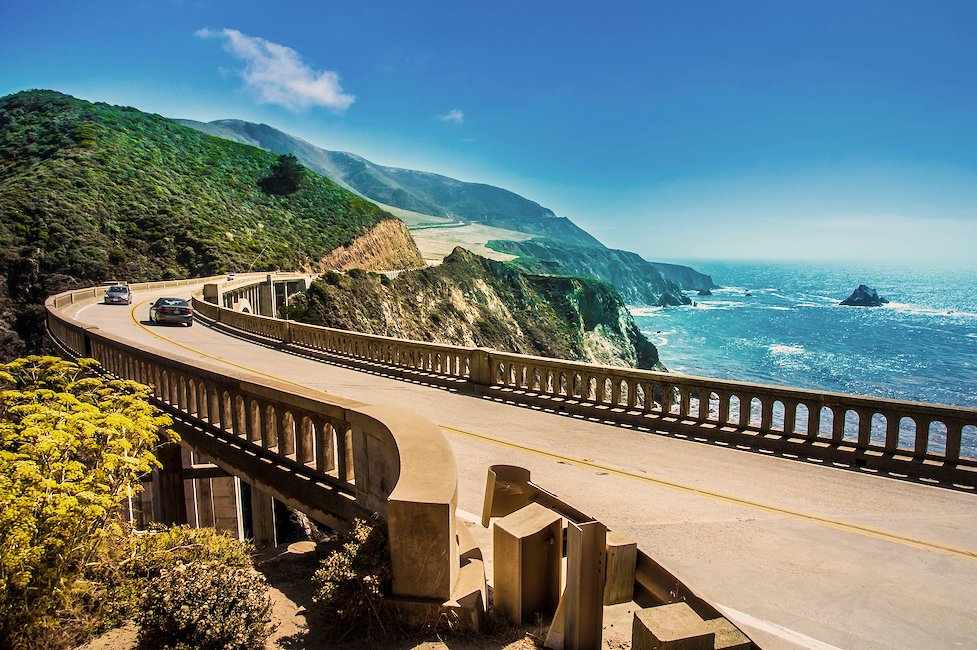 Vacation Rentals in Manhattan Beach
Start comparing over 31 rentals in Manhattan Beach and book at the best price!
Vacation Rentals in Manhattan Beach
Vacation Rentals with Internet
Vacation Rentals with Air Conditioning
Find Vacation Rentals in Manhattan Beach
Highlights Manhattan Beach
Manhattan Beach rentals
Placid getaways
broad outdoor activities
exquisite culture
appetizing dishes
Most popular in Manhattan Beach
Prices and availability
Prices
August
September
October
November
December
January
February
March
April
May
June
July
Average price per week
Availabilities
August
September
October
November
December
January
February
March
April
May
June
July
Percentage of available rentals
Vacation rentals in Manhattan Beach
Beachside rental locations
Take a trip to this beachside city and unleash unforgettable memories in your life. Manhattan Beach is located in California. It is a laid-back community on the southern bay in Los Angeles County with about 10.2 kilometers squared. The city also lies southeast of Los Angeles international airport, a 5.0 miles distance, and a 14-minute drive. Due to its proximity to the ocean, Manhattan Beach has one of the most fabulous breezes making it a perfect holiday destination.
Vacation rentals for everyone
Have you ever imagined resting on a property where you can get a closer view of the ocean? Worry no more since Manhattan Beach has it all covered and figured out. The vacation rentals in this place are so comfortable and equipped with modern designs and styles, all for your comfort. They suit everyone from children to couples and even families. The properties feature basic amenities such as a hot tub, guest studios if you are a fun creator of tracks and outdoor pools to provide a larger view. These rentals are spacious enough so they can even accommodate children while playing.
Vacation rentals in Manhattan Beach
The area and getting around
A beach city bustling with activities
Manhattan Beach contains vast indoor and outdoor activities that run through the city. Manhattan Village is a shopping mall where you can go to and carry out your shopping very quickly. It is located right next to the sports medicine and Tesla supercharger. Its colorful decor makes it stand out against all other odds, and you can take pictures on a weekend while shopping. On the southern part of Manhattan Beach is the Aviator nation along the southern beaches. When you are hungry for the day and want to grab a bite on one of the Italian grills a few kilometers on the north.
A city with many fascinations
Whether in for a one-day holiday vacation or an extended one, you will be in for some sightseeing. The city hosts numerous attractions, and you will always be spoiled for choices. The beach is one of the coolest destinations: its peaceful comfort and its unique capability of keeping the area around it calm with much to enjoy. More activities to test while at the beach will always keep far much with a smile on you and your loved ones. Most of these attraction sites are within a walking distance, and hence no need to worry about any transportation.
Travelers and activities
Manhattan Beach for Cyclists
If you love putting your energy into cycling, this is the right destination for your vacation. Manhattan Beach has a bike path known as the Marvin Braude, which is a twenty-two miles distance down south of Torrance county beach, and take your experience to the next level on this strand. The best part of it all is that you also get to compete with others down this track has an enjoyable moment. Some shows and movies have depicted this bicycle trail hence becoming more popular and gaining much interest.
Manhattan Beach for water sport lovers
Manhattan Beach is an incredible location for ocean sports, with water everywhere you look. Whether you are more into surfing, boating, swimming, or even fishing, the ocean offers more. Take on swimming at the beach or close to the shore, and the blue waters will keep you relaxed. Even when you are a beginner, you can also get lessons daily at the expense of a trainer. Paddle surf LA is an onsite training center for paddle boarding. These experiences are catchy, and you will never feel like leaving Manhattan Beach. For deep, thrilling ones, enjoy diving 20 feet deep but only under specified instructions.
Did you know Manhattan Beach is known as Pearl of L.A.'S south bay!
Top 5 travel tips for Manhattan Beach
1. Roundhouse Aquarium
Do you have any interest in marine life? This is an educational aquarium that offers more information about life on the waters. Not only being an educational facility, but it is also a historical center where you get to learn more about the history of southern California.
2. Manhattan Beach Pier
This is a 928 long feet trail up to the end on Manhattan Beach Boulevard. It has the superb style of octagonal. The unique bit about this trail is that it stretches a few kilometers to the ocean, hence the perfect spot for a picture on your vacation. Visit this site and get to love the long trail.
3. Sand Dune Park
This attraction site is now open to the public, features high dunes. It consists of a playground for kids to enjoy. A perfect destination for a family to sit back and see the dunes as the children play.
4. Bruce's Beach
This is a historical park located in Manhattan Beach. It is popularly known for its rich historical information about African American history. Enjoy the evening as you get to learn more that will fascinate you.
5. Manhattan Beach Botanical garden
If you love the green nature surrounding us, you will be automatically amazed by this garden full of lovely charming plants and flowers.
FAQs: Vacation Rentals in Manhattan Beach
How much does it cost to book a vacation rental in Manhattan Beach?
Considering the average cost of $391 per night, Manhattan Beach lies at the upper end of the price range for vacation rentals in the USA.
What time of year offers, on average, the best vacation rental prices in Manhattan Beach?
Those who want to save as much as possible travel to Manhattan Beach in June, November, or April, which are the months that offer the most discount, with average prices of $300, $327, and $350 per night, respectively, based on the previous year.
When are vacation rentals more expensive in Manhattan Beach?
At the time of booking a vacation rental in Manhattan Beach, the highest prices are found in the month of August (with an average of $489 per night), followed by September ($470), and then July ($468).
Are there usually many vacation rentals available in Manhattan Beach?
It is better to book sooner than later in Manhattan Beach as only 9% of the properties are available throughout the year, according to last year's data.
When are more vacation rentals available?
August, October and September are, in order of highest to lowest, the months that have the largest number of properties available, with an average availability of 22%, 18%, and 13%. However, even during these months, when rental availability is the highest, the average is only 17%. So we highly recommend you always book a little in advance to make sure you get the rental of your dreams.
How many rentals does Holidu have in Manhattan Beach?
In Manhattan Beach we have an extensive catalog of approximately 230 properties, with options to suit everyone, thanks to our 3 local and international providers.
Vacation destinations nearby
Holidu compares hundreds of websites to find your perfect holiday rental for the best price.