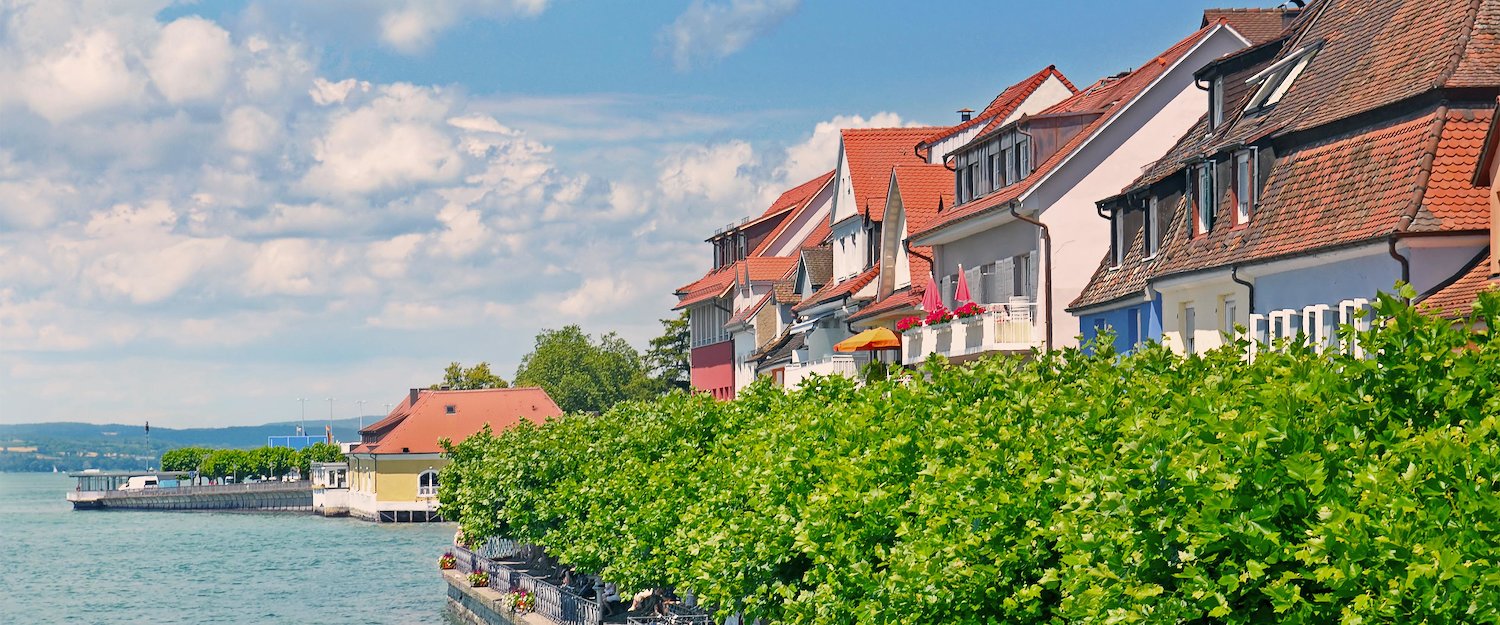 Vacation Rentals in Lake Constance
Start comparing over 699 rentals in Lake Constance and book at the best price!
Popular Vacation Rentals in Lake Constance
Vacation rentals with free cancellation
Vacation Rentals in Lake Constance
Pet-friendly Vacation Rentals
Vacation Rentals with Pool
Vacation Rentals with Internet
Find Vacation Rentals in Lake Constance
Highlights Lake Constance
Ideal holiday region for families
Colourful programme of events
Countless excursion possibilities
Paradise for cyclists
Most popular in Lake Constance
Popular Destinations in Lake Constance
Prices and availability
Prices
November
December
January
February
March
Oct 16 - Oct 23
$159 per night
Oct 23 - Oct 30
$157 per night
Oct 30 - Nov 06
$156 per night
Nov 06 - Nov 13
$153 per night
Nov 13 - Nov 20
$149 per night
Nov 20 - Nov 27
$150 per night
Nov 27 - Dec 04
$153 per night
Dec 04 - Dec 11
$153 per night
Dec 11 - Dec 18
$149 per night
Dec 18 - Dec 25
$153 per night
Dec 25 - Jan 01
$161 per night
Jan 01 - Jan 08
$168 per night
Jan 08 - Jan 15
$167 per night
Jan 15 - Jan 22
$158 per night
Jan 22 - Jan 29
$155 per night
Jan 29 - Feb 05
$158 per night
Feb 05 - Feb 12
$160 per night
Feb 12 - Feb 19
$163 per night
Feb 19 - Feb 26
$166 per night
Feb 26 - Mar 05
$166 per night
Mar 05 - Mar 12
$160 per night
Mar 12 - Mar 19
$156 per night
Mar 19 - Mar 26
$155 per night
Mar 26 - Apr 02
$155 per night
Average price per week
Availabilities
November
December
January
February
March
Percentage of available rentals
Apartments at Lake Constance
A vacation rental at Obersee
Lake Constance in the foothills of the Alps is one of the most popular holiday regions in Germany and has a correspondingly wide range of holiday accommodation in all price ranges on its shores. In places such as Lindau, Immenstaad, Meersburg and Sipplingen, you will live in a relaxed location on the northern shore of Lake Obersee and enjoy the lake panorama from your vacation rental or from the balcony of your modern apartment against the backdrop of snow-capped Alpine peaks. The range of holiday accommodations in Friedrichshafen is particularly large, from where you can reach the sights of the city and the ferry terminal for the crossing to the Swiss shore on foot within a few minutes.
A holiday apartment at Untersee
If you like it a little quieter, a holiday apartment on the shore of the Untersee lake, which is separated from the Obersee and the Überlingersee by the Bodanrück peninsula, is ideal. A holiday apartment in Moos, Gaienhofen, Allensbach or on the island of Reichenau promises peace and relaxation for stressed city dwellers due to its unique location in the middle of picturesque nature reserves. The houses, built in the rustic but no less modern timber construction style of the region, have a fast connection to the regional centres of Radolfzell and the lively metropolis of Constance on Lake Constance thanks to well developed roads and public transport.
Living in Constance
However, Constance is not only worth a detour, but also has a wide range of holiday apartments, which can be found mainly in the old town near the Swiss border and on the shores of the Seerhein, which connects the Obersee and Untersee. An apartment in the city centre of Constance is therefore not only a good quarter to explore the quaint pubs and the numerous museums, but also an ideal starting point for a detour to neighbouring Switzerland.
On the way at Lake Constance in an idyllic location
Vacation at Lake Constance
Travelers and Activities
Lake Constance for families
For families, Lake Constance offers ideal conditions for an extensive bathing holiday thanks to the many beach baths and water temperatures of up to 25 degrees Celsius. But the region has even more to offer, because excursion destinations such as the Ravensburger Spieleland, the Aquaria adventure park and the Affenberg Salem, where you can even feed popcorn to the 200 free-roaming Barbary monkeys, make the eyes of the young visitors shine. Among the special highlights for families is a visit to the Ice Age Museum or a sightseeing flight with a zeppelin, during which you can see the unique beauty of Lake Constance from above.
Lake Constance for cyclists
Thanks to the varied terrain, you can ideally explore the region around Lake Constance by bicycle. While pleasure cyclists go from sight to sight on their own, ambitious cyclists plan to circumnavigate Lake Constance on the 260-kilometer-long Lake Constance cycle path. The seven 30-40 kilometre stages take you through Germany, Austria and Switzerland and invite you to stop in the picturesque towns along the banks of the river. Mountain bikers will also get their money's worth around the lake, especially as you can enjoy the solitude of the mountain landscape on the way to the Rhine Falls or go on one of the many challenging single trails.
"Lake Constance, with a maximum depth of 251 metres, is the deepest lake in Germany."
Things to know
Best travel time
The mild Lake Constance climate with its warm summers and moderate winters makes Lake Constance a worthwhile destination almost all year round. While hiking tourists are attracted to the Swabian Sea already in May and June thanks to average maximum temperatures of 18 degrees Celsius, the ideal travel period for bathing tourists is between July and August. However, cyclists, hikers and those interested in culture can also book their vacation rental or apartment until October, especially as only little rainfall is expected in September and October.
Regular events
The event year at Lake Constance begins with the traditional carnival in February, during which cities such as Friedrichshafen and Constance with their colourful processions are transformed into a madhouse for costumed fools. In June we continue with the International Lake Constance Week, the St.Gallen Festival and the Castle Experience Day on 18 June. Other highlights include the "Kulturufer Friedrichshafen" arts festival and the Lake Night Festival, which attracts around 50,000 visitors to Constance in August. The event programme is rounded off by the wine festivals in autumn and the great New Year's Eve fireworks.
Top 5 travel tips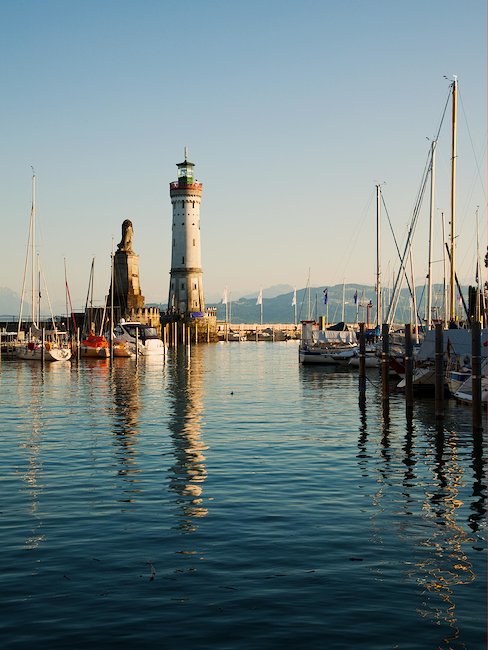 By ship to the flower island Mainau
You can reach Mainau from your holiday apartment by one of the excursion boats that sail to the 45 hectare flower island several times a day. The island more than lives up to its name, because thanks to the mild climate numerous subtropical plants such as orchids, palm trees and majestic sequoia trees thrive there. Apart from the fascinating botany, a visit to the Teutonic Order castle and the castle church, framed by tropical palm trees, is also a very special and impressive experience.
Lake Dwelling Museum Unteruhldingen
The Lake Dwelling Museum in Unteruhldingen proves that the mild Lake Constance climate has always been regarded as ideal. In the open air you can visit a faithfully reconstructed pile dwelling from the 4th millennium BC and learn more about the life of the early inhabitants of Lake Constance. During the Easter, Whitsun and Autumn holidays, young visitors can also look forward to workshops accompanied by a museum education programme, during which they can make flint knives, fishing nets and decorative pins themselves.
Rhine Falls Schaffhausen
During a holiday at Lake Constance, a visit to the Rhine Falls in nearby Switzerland is a must, because there is no other place where the power of Father Rhine can be experienced so closely. You have the choice whether you want to explore the Rhine Falls on foot or take one of the excursion boats to get there.
Flying cigars in Friedrichshafen
At the beginning of the 20th century, the region around Lake Constance was the centre of German aviation. The Zeppelin Museum in Friedrichshafen houses the most important collection of airships and takes you on more than 2,300 square metres of exhibition space to a time when travelling with flying cigars was still considered a dream for the future of mankind.
Visiting Legoland Germany
In Legoland Germany, young and old friends of the angular plastic blocks get their money's worth, because in addition to Miniland, where scenes such as Berlin, Frankfurt, the Allianz Arena or Venice were recreated with the help of 25 million bricks, the park also has numerous attractions. These include in particular the wild water ride "Jungle Expedition", the family roller coaster "Dragon Hunt" and the walk-in sea water aquarium "Atlantis".
FAQs: Vacation Rentals in Lake Constance
How much do you pay, on average, for vacation rentals in Lake Constance?
The corona crisis strongly impacted the travel industry in 2020. Last year, rentals in this destination had an annual average cost of around $155.00 per night.
During which months can you find the best price for vacation rentals in Lake Constance?
]If you would like to get the most out of your money, the most budget-friendly months to visit Lake Constance are January ($128.92 the average per night for accommodation), March ($130.83), and February ($136.32).
When does the price of vacation rentals in Lake Constance go up the most?
Analyzing the data from 2020, we found that costs per night for accommodation here are usually higher, on average, during the months of August ($194.55), July ($183.29), and September ($173.7).
Is Lake Constance a good location for a last-minute getaway?
In order to not have problems finding accommodation in Lake Constance, we recommend you to plan ahead as 70% of rentals are usually booked, according to the data in 2020.
What are the best months for a spontaneous getaway?
November, March and February are, in order of highest to lowest, the months that present the largest number of accommodations free, with respective average availability figures of 48.25%, 47%, and 46.6%.
Which months is it more difficult to find available vacation rentals?
Vacation rentals in Lake Constance reach their peak in demand in August, with an availability rate of 4%. The second most requested month is July, with 6%, and the third is September with 8.25%.
How many rentals does Holidu have in Lake Constance?
Holidu has around 1900 vacation rentals in Lake Constance, provided by 25 different partners.
Vacation destinations in Lake Constance
Vacation destinations nearby
Holidu compares hundreds of websites to find your perfect holiday rental for the best price.