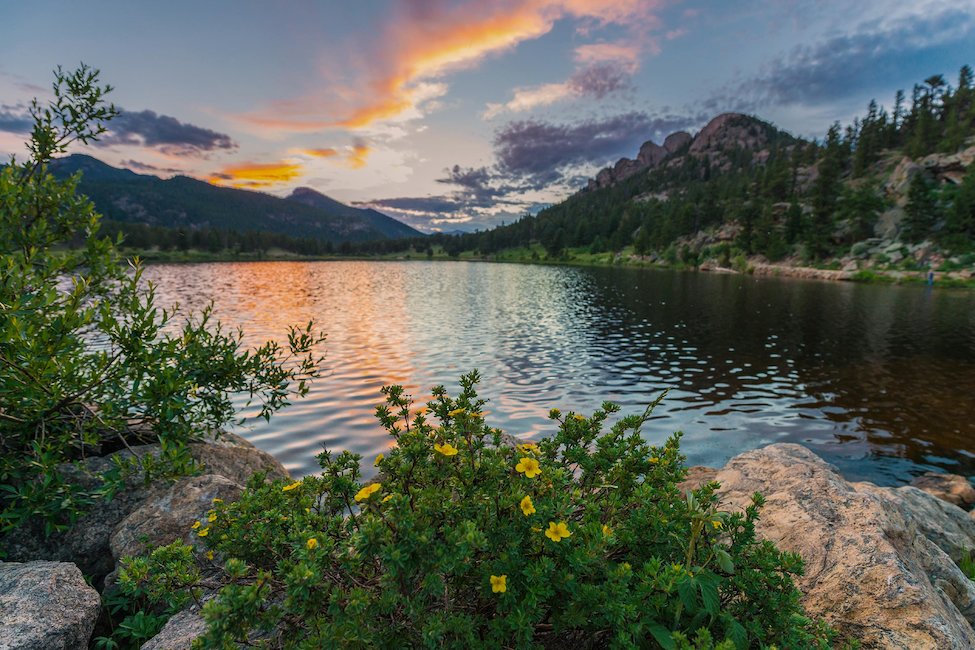 Prices and availability
Current Vacation rental prices Summit County
$529 annual average
Jul
Aug
Sep
Oct
Nov
Dec
Jan
Feb
Mar
Apr
May
Average price per week
Current vacation rental availability Summit County
59% annual average
Jul
Aug
Sep
Oct
Nov
Dec
Jan
Feb
Mar
Apr
May
Percentage of available rentals
Vacation rentals in Summit County
Stunning destination in Summit County
Plan your next trip to the wonderful destination of Summit County. This destination can be found located in the state of Colorado, United States of America. With a population of 31,055 inhabitants, this is the perfect destination if you want to be by the mountainside in a middle-size area. With a long and rich history, Summit County was created as one of the seventeen original counties in the state under the First Territorial Legislature of 1861. Now the area is a popular spot for winter sports and recreational activities.
Vacation rentals in Summit County
There are numerous gorgeous rental properties with scenic views to enjoy in Summit County. You will be able to find accommodations located closer to the mountainside, situated by the town centers, as well as immersed in nature. Imagine waking up in the morning and drinking a warm cup of coffee on your terrace as you admire the surrounding mountain range. Have friends over for lunch in your large dining room. Warm up by the fireplace with your loved ones on a cold snowy night. These are some of the memories you could be making with an accommodation in Summit County.
Vacations in Summit County
The area and getting around
How to get to Summit County
Making your way to Summit County will be quite simple and easy. If you choose to drive to your destination, the closest roads to your destination will be CO-9 North right off of US Highway 285 North. These roads are also taken by the private and regional buses that have routes to Summit County. On the other hand, if you choose to fly to your destination, the closes airport will be the Denver International Airport. This airport has commercial flights for domestic and international routes.
Where to eat in Summit County
You will be able to find plenty of delicious restaurants to try out while visiting this popular area. One of the best restaurants to try out in the area is the Carnicería La Perla. This eatery will welcome you in a salsa bar with a restaurant in the back that will serve you Mexican dishes such as tortas and street tacos. Another great restaurant is Sauce on the Blue. The restaurant is known to be the best Italian spot in the region and their menu will prove it to you. Choose the crispy Brussels sprouts, fritti eggplant towers, and red sauce spaghetti for a complete experience.
Travelers and activities
Outdoor activities in Summit County
There are numerous activities to enjoy if you want to explore the outdoors of Summit County. During the winter time, head over to the Nordic trails for some great skiing and snowboarding, you will also get the chance to go dog sledding here as well. On the other hand, you can enjoy ice skating and tubing as winter activities while visiting Summit County. During the summer go visit the Colorado Rockies. This area will allow you to go on hikes in its nature trails and fishing in its rivers.
Family friendly activities in Summit County
If you decide to bring your family along on your trip to Summit County, try out these activities all together for a great time. During the winter season, head over to Kidtopia in Keystone. This season long, annual festival is designed just for kids. You will be able to find daily and weekly events, firework shows and the largest snow fort in the world. On the other hand, during the summer time, check out the Keystone Stables. This establishment will give you and your family the opportunity to go horseback riding around the nature trails of Summit County.
Did you know that Summit County is so named because it includes 39 of the highest mountain peaks in the state?
Top 5 travel tips for Summit County
1. Historical Frisco
Stroll through historical landmarks. In Frisco you will be able to walk through a schoolhouse, a jail and a chapel that were built by the first settlers in the 1800s.
2. Frisco Central Park
Spend an afternoon at the park. This popular park can offer you plenty of greenery to sunbathe in during the summer, as well as picnic tables and grills for an outdoor lunch.
3. Gatherhouse Glassblowing Studio
Experience a local handcraft. The artist that runs this studio has been mastering his skills for decades. Here you will get the chance to admire John Hudnut work, as well as purchase one of his pieces.
4. Copper Mountain
Go for a bike ride. Ride the free Summit Stage bus up to Copper Mountain where you can mesmerize at the view from the peak before riding down the Ten Mile Canyon Recpath.
5. Breckenridge Kayak Park
Enjoy a warm afternoon kayaking. This park is the longest one in the state and it includes 15 water challenges which range from beginner levels to advanced.
FAQs: Vacation Rentals in Summit County
How much do you pay, on average, for vacation rentals in Summit County?
Summit County is one of the most expensive destinations in the USA. For a vacation rental here, you can expect to pay around $498 per night.
During which months are vacation rentals cheaper in Summit County?
If you want to save the maximum during your visit to Summit County, pack your bags and travel there in May ($402 per night on average), August ($404), or October ($420), to find the lowest prices for the whole year.
When does the price of vacation rentals in Summit County go up the most?
When it comes to looking for a vacation rental in Summit County, the months that cost the most are, in order of highest to lowest, January, February and March, with average prices per night of $662, $657, and $633, respectively.
Are there usually many vacation rentals available in Summit County?
It is better to plan ahead in Summit County as only 32% of the accommodations are available throughout the year, following the data observed in the previous year.
What are the best months for a spontaneous getaway?
The most available months are, on average, May (with an availability of 93%), June (88%), and October (37%), according to the trends observed in the prior year.
During which months is it more difficult to find available vacation rentals?
The months with the lowest properties available in Summit County are, in order, February, January, and March with respective average availability figures of 0%, 4%, and 4%, based on the previous year. During these three months, the availability is only 3%. It is therefore recommended to book far in advance.
Are there many rentals in Summit County?
Holidu has around 2,800 vacation rentals in Summit County, provided by 7 different partners.
Vacation destinations in Summit County
Vacation destinations nearby
Holidu compares hundreds of websites to find your perfect holiday rental for the best price.