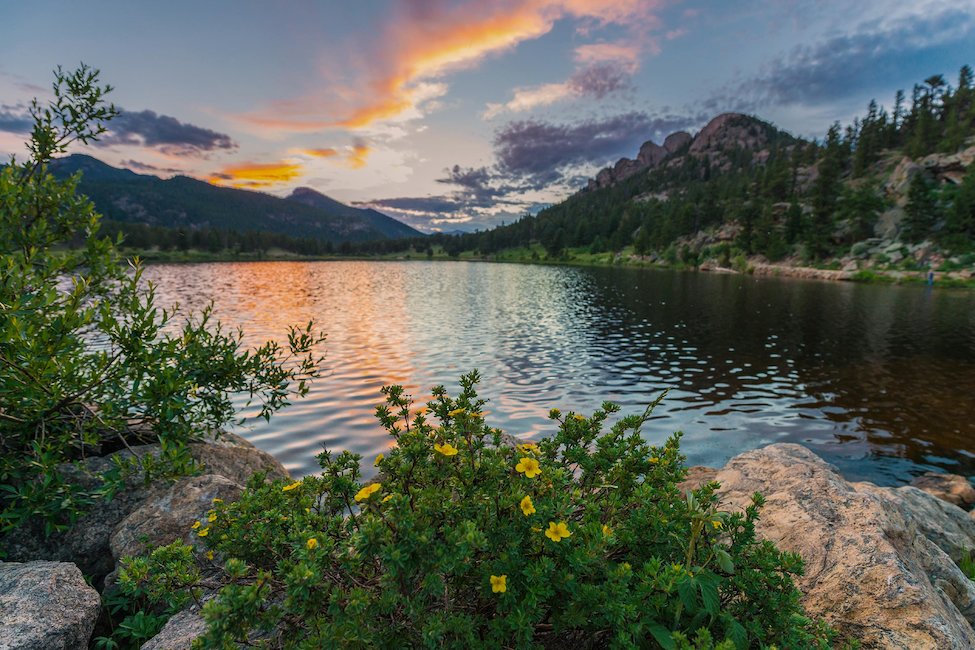 Other holiday ideas and property types in Steamboat Springs that might be interesting
Prices and availability
Current Vacation rental prices Steamboat Springs
$585 annual average
Oct
Nov
Dec
Jan
Feb
Mar
Apr
May
Jun
Jul
Aug
Average price per week
Current vacation rental availability Steamboat Springs
59% annual average
Oct
Nov
Dec
Jan
Feb
Mar
Apr
May
Jun
Jul
Aug
Percentage of available rentals
Vacation Rentals in Steamboat Springs
Vacation rental locations
Do you want to unwind and experience the joy of a well-off life? If yes, visit our fabulous vacation rentals in Steamboat Springs to satisfy your needs. Revisit nature's beauty with a wonderful assortment of amenities. Located in Northwest Colorado, Steamboat Springs has a unique appeal. It is surrounded by beautiful mountain scenery and the Yampa River, which flows right through downtown.
Vacation rentals for everyone
Our vacation rentals are located in a perfect area with affordable rates to accommodate all travelers. We have a bike path for your daily training experience if you're coming for the mountain scenery. Your family can cherish last memories by visiting our pet-friendly neighborhoods with playgrounds and recreational areas. With lush surroundings, private hot tubs, and charming mountain decor, you'll find it easy to sit back and relax as you enjoy your vacation. Each of our properties is unique in its way, but all are upscale and fully equipped for long-term stays.
Vacations in Steamboat Springs
The area and getting around
Coolest rentals to reside
Breathe in, breathe out. Is that not the sweet smell of nature? Birds chirping in the trees. The wind whispering through your locks. These are just a couple of the many things that may come to mind when vacationing in Steamboat Springs. The town is located northwest of Colorado's Yampa valley and south of US Highway 40. The nature here is inviting, with mountains surrounding the town. It hosts Howelsen hill, home for all skiing activities, and the charming Old Town hot springs. With rentals, we offer a wide selection choice. From rustic cabins, luxury resorts to houseboats and gobos. Whatever the occasion or budget, you'll find your preference. The extensive sport and leisure opportunities, as well as its proximity to the natural beauty of the Redwoods, are a reason why you should consider visiting Steamboat Springs on your next vacation.
Town bustling with activities
From the popular ski-in, ski-out hotel properties to specialty lodging ranging from bed and breakfasts to luxury condominiums, Steamboat offers every traveler a variety of affordable accommodations. There are a variety of outdoor activities you can participate in, from snow-free hiking trails, cross-country skiing options, bike paths, and canoeing along the Yampa River. Come and enjoy all these outdoor activities with your family. Make your vacation memorable with a visit to Steamboat Springs.
Travelers and activities
Steamboat Springs for culture and history enthusiasts
The history and culture of the town can be traced back to when Ute Indians used the town as a hunting ground. The town later developed to form what is now Steamboat Springs. Beside the Steamboat Springs, there is Harns Perk, a mountain discovered by the Ute Indians as they explored through the forests and rivers around the town. So in the town, as you enjoy your vacation, you can visit these old homes and learn more about these people's cultures. The locals will also help you understand more about native Americans' core existence. Steamboat Spring also features ancient museums and game parks like Howelsen. You will learn more about ancient arts with historical monuments like The Elanor Bliss Center for arts. Referred as the "Art Deport," you will enjoy performances and classes at your convenience. In short, Steamboat Springs has culture and history enthusiasts covered. Enjoy your vacation as you expound your knowledge on history and culture.
Steamboat Springs for sport and outdoor enthusiasts
Attracting both tourists and active locals, Steamboat Springs offers a growing range of year-round accommodations with various sporting and outdoor activities. This includes ski-in/ski-out hotels within the resort complex, condominiums, and timeshare properties downtown and throughout Steamboat Springs. Although the town itself is relatively small, its location provides a spectacular view of the Rocky Mountains and a share of lakes, streams, and hiking trails. You don't have to worry about sports or camping gear for hikers and ice skaters. We offer outdoor gear to our clients at affordable prices so that they may make their vacation memorable.
Do you know James Crawford built the first natural springs bathhouse in Steamboat Springs in the 1870s? Today it is located near Iron Springs.
Top 5 travel tips for Steamboat Springs
1. Hotsprings
I'm sure you want to experience something otherworldly and make a relaxing getaway from the city's busy life. Your vacation shouldn't be complete if you have not visited our Old Town hot springs. They are nestled in the heart of downtown and surrounded by old-fashioned brick buildings. Although you can do many entertainment activities at Steamboat Springs, there's nothing better than spending an hour at our hot springs.
2. Downtown shopping and dining
Many visitors to Steamboat are unaware that the downtown shopping and dining scene has expanded beyond its original center. The Lincoln Avenue corridor has been re-imagined as an intimate, comfortable setting where you can enjoy the area's only pedestrian-friendly streetscaping to shop local and national retailers. Whether you walk from your downtown condo to shop or drive from another section of town, there are amazing local shops where you can buy your favorite dishes.
3. Ice skating
While in Steamboat, don't miss your chance to ice skate! No matter what time of year you come, never miss this opportunity. The Howelsen Ice Complex arena offers everything from figure skating sessions, public skate times, and even hockey play to give you the most out of your winter experience.
4. Dog sledding
Dog sledding with Grizzle-T Dog and Sled Works is a great way to experience the thrill of Alaska and the Rocky Mountains. Our experienced mushers will take you on an unforgettable adventure tour through Steamboat's beautiful backcountry.
5. Snowmobile tours
If you're looking to explore the beautiful Colorado Mountains, snowmobiling will be a memorable experience. We recommend booking with Steamboat Snowmobile Tours for the same. The company has everything from the convenience of their meeting areas to their equipment. We're thrilled to share their top-quality service with those visiting Steamboat Springs.
FAQs: Vacation Rentals in Steamboat Springs
What was the average price for a vacation rental in Steamboat Springs last year?
Considering the average cost of $547 per night, Steamboat Springs lies at the upper end of the price range for vacation rentals in the USA.
During which months can you find the best price for vacation rentals in Steamboat Springs?
According to last year, the months with the cheapest prices in Steamboat Springs are May, April and June, with average prices of $376, $452, and $479, respectively.
When are vacation rentals more expensive in Steamboat Springs?
It can be concluded, by analyzing the data from the previous year, that costs per night for accommodation here are usually higher, on average, during the months of February ($687), December ($682), and January ($666).
Is Steamboat Springs a good location for a last-minute getaway?
It is recommended that you book your stay with plenty of time when visiting Steamboat Springs, as only 25% of our properties are usually available throughout the year.
What time of the year can I find more available vacation rentals?
October, April and November are, in order of highest to lowest, the months offering the largest number of properties available, with an average availability of 55%, 52%, and 50%.
How many vacation rentals are there in Steamboat Springs?
In Steamboat Springs we collaborate with 5 different providers to give you a choice of 500 properties, so you will not be short of options!
Vacation destinations nearby
Holidu compares hundreds of websites to find your perfect holiday rental for the best price.