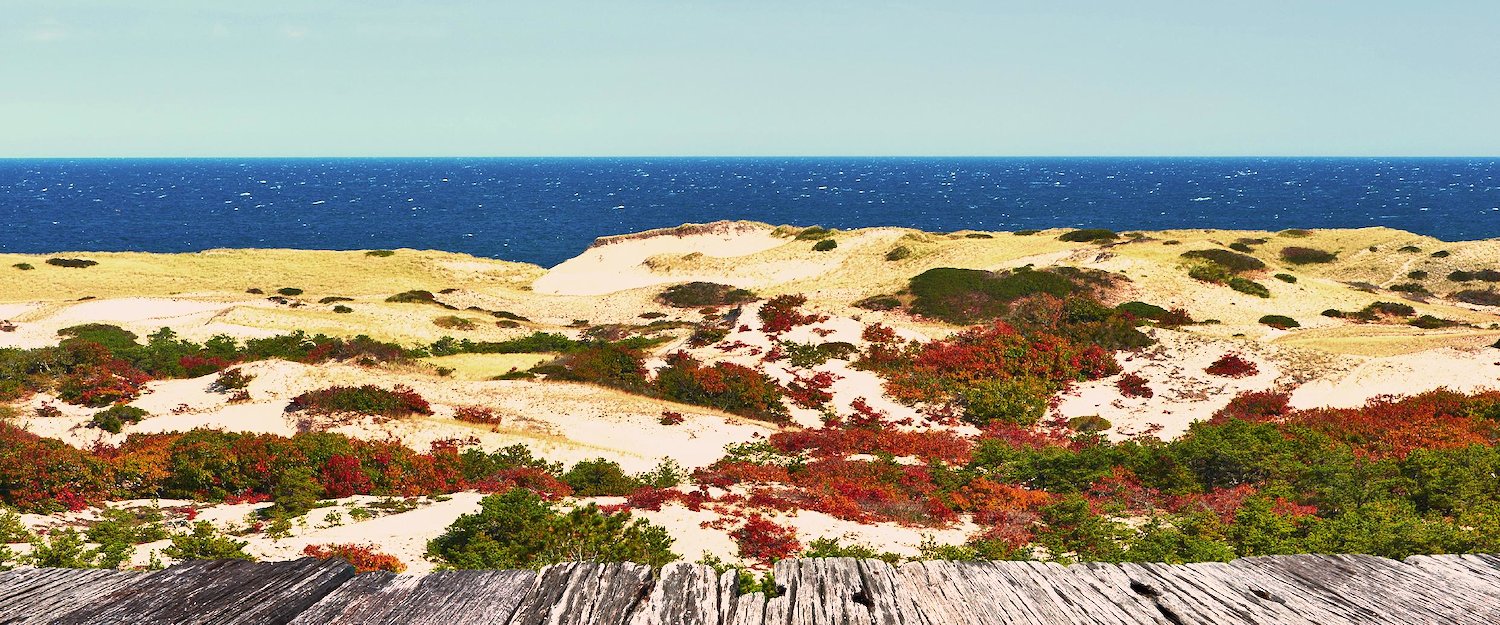 Vacation Rentals in Provincetown
Start comparing over 12 rentals in Provincetown and book at the best price!
Popular Vacation Rentals in Provincetown
Vacation Rentals with Internet
Vacation Rentals with Air Conditioning
Find Vacation Rentals in Provincetown
Highlights Provincetown
Coastal rentals
Water sports destination
Peaceful getaway
Hiking trails
Historical landmarks
Sandy public beaches
Most popular in Provincetown
Prices and availability
Prices
November
December
January
February
March
Oct 09 - Oct 16
$386 per night
Oct 16 - Oct 23
$373 per night
Oct 23 - Oct 30
$382 per night
Oct 30 - Nov 06
$361 per night
Nov 06 - Nov 13
$295 per night
Nov 13 - Nov 20
$371 per night
Nov 20 - Nov 27
$408 per night
Nov 27 - Dec 04
$361 per night
Dec 04 - Dec 11
$364 per night
Dec 11 - Dec 18
$352 per night
Dec 18 - Dec 25
$321 per night
Dec 25 - Jan 01
$358 per night
Jan 01 - Jan 08
$0 per night
Jan 08 - Jan 15
$0 per night
Jan 15 - Jan 22
$407 per night
Jan 22 - Jan 29
$529 per night
Jan 29 - Feb 05
$557 per night
Feb 05 - Feb 12
$417 per night
Feb 12 - Feb 19
$518 per night
Feb 19 - Feb 26
$533 per night
Feb 26 - Mar 05
$439 per night
Mar 05 - Mar 12
$0 per night
Mar 12 - Mar 19
$0 per night
Mar 19 - Mar 26
$0 per night
Average price per week
Availabilities
November
December
January
February
March
Percentage of available rentals
Vacation rentals in Provincetown
Relaxing coastal rental locations
Plan your next vacation in the historic coastal city of Provincetown. You will find the city situated at the tip of Cape Cod in the Barnstable County of Massachusetts, United States. This stunning coastal town, sometimes also known as P-town, is the perfect destination for anyone looking for a peaceful getaway. With a year-round population of under 3,000 inhabitants, this coastal town is a preferred destination for couples and families. However, during the summer season, the population rises to about 60,000 inhabitants. The town is notorious for its stunning beaches and harbor, the local artists and as a popular water sports destination.
Vacation rentals in Provincetown
You will be surprised by the number of rental properties in Provincetown that you can pick from. Whether you make your trip with your family or friends, there are plenty of accommodations that can fit your specific needs. Enjoy the view of the beach from your balcony while having a glass of wine with your partner. Have a barbecue with your friends on your private patio. Take your pet on vacation with you and let it run free in your garden. These are a few of the options that Provincetown will be able to provide you.
Vacations in Provincetown
The area and getting around
Coastal town with plenty of opportunities
With its prime location and is situated just a short drive from Boston, making your way to Provincetown will be a breeze. If you wish to make your journey by car, you will find Boston located around 115 miles away and New York City is around 299 miles. The town is situated at the end of Route 6, so coming from the south you can take Providence Route 195 while from the North Route 495, both of them connect to Route 6. If you choose to fly to your destination, the closest international airports can be found in Boston and New York City with flights that reach all over the country and globally. There are also coach buses and trains that have routes to Provincetown during the summer.
Where to eat in Provincetown
After a long day at the beach, you surely will be curious about where to go have some food for dinner. The options of restaurants in Provincetown is quite extensive, whether you want to taste some fresh seafood or have a more exotic meal. Head over to The Canteen for a casual dining experience. This establishment is notorious for its dishes, such as their homemade lobster rolls which you can choose between the hot New England style with butter or the cold style with mayo. For a quick bite during lunch, check out Angel Foods. This market is a gourmet grocery store where you can buy organic and fresh produce or even buy delicious deli items like homemade pasta and sandwiches.
Travelers and activities
Provincetown for outdoor activities
Provincetown provides you with plenty of choices when it comes to outdoor activities. One of the most unique areas in town is Hatches Harbor Beach. Here you will be able to find a different type of beach with a salt marsh and grassy covered area. This photogenic beach is perfect for anyone that wants to go for a swim, do some nature photography or just lay out in the sun. On the other hand, you can discover the town from the sea with Sail Cape Cod. Get onboard The Bay Lady II Schooner for a sailing afternoon or a sunset cruise. Here you will enjoy a two-hour sail that crosses Cape Cod Bay and heads towards Corn Hill.
Provincetown for families
If you are making your trip to Provincetown with the family, you might be intrigued in knowing what activities you could enjoy all together. For the nicer days, head to East End Mildred Greensfelder Playground. This park is the perfect place to spend a sunny afternoon out with the family, have a picnic or kick the ball around. The park is equipped with basketball courts, a jungle gym, a picnic area and public bathrooms. A great choice for the rainy days is The Pilgrim Monument and Provincetown Museum which offers many opportunities to stay active. Here you will find a granite tower that gives you a stunning view of Cape Cod and a museum with educational programs on the Pilgrim history.
"Did you know that Provincetown has more than 30 miles of beaches?"
Top 5 travel tips for Provincetown
1. Race Point Beach
Take a walk on the soft white sand of Race Point Beach to discover the local flora and fauna. You will be able to spot birds, seals and whales. Do not miss out on the lighthouse located at the end of the beach for stunning aerial views.
2. Commercial Street
If you are tired from spending the whole day at the beach, head over to Commercial Street for some shopping. From ice cream stores to souvenir shops to vintage jewelry and much more, this main street is the place to go for all your essential needs.
3. MacMillan Pier
Named after Admiral Donald B. MacMillan, a local Arctic explorer, this pier is the main hub for all the ferries that arrive in Provincetown. On the long boardwalk, you will be able to go fishing and visit the Whydah Pirate Museum.
4. Herring Cove Beach
One of the gems you can find in Provincetown is this beach. Perfect location for families with a sandy coast on the calmer side of town. With warmer waters and smaller waves, you will be able to bring kids of all ages to this beach.
5. Kiley Court Gallery
Provincetown is well known for its local artists, so might as well take some time to visit their works. Opened in 1991, here you will find art created by the famous artist Arthur Egeli.
FAQs: Vacation Rentals in Provincetown
What is the average price for vacation rentals in Provincetown?
The corona crisis heavily impacted holidays in 2020. Last year, rentals in Provincetown had an annual average cost of around $426.64 per night.
What time of year offers, on average, the best vacation rental prices in Provincetown?
Those who want to be budget-friendly should travel to Provincetown in April, November, and March, the cheapest months of the year, with average prices of $340.26, $343.91, and $347.86 per night, respectively, based on data collected in 2020.
When does the price of vacation rentals in Provincetown go up the most?
When it comes to looking for a vacation rental in Provincetown, the months that cost the most are, in order of highest to lowest, July, August and September, with average prices per night of $573.18, $564.2, and $496.88, respectively.
Do I need to plan a trip to Provincetown well in advance?
It's worthwhile to be proactive in Provincetown as only 29% of the accommodations are free throughout the year, following the data observed in 2020.
Which months offer the highest availability?
The months when it's easiest to find free accommodation in Provincetown are March (the average amount of properties that are available reached 47.75% of the total in 2020), January (46.5%), and May (44.8%).
When are there fewer vacation rental options available in Provincetown?
According to data from 2020, the months when it is most difficult to find accommodation in Provincetown are, in order, August (with 2% of available rentals), July (7%), and September (12.25%).
How many vacation rentals are there in Provincetown?
In Provincetown we offer you an extensive catalogue of around 480 properties, with options to suit everyone, thanks to our 4 local and international providers.
Vacation destinations nearby
Holidu compares hundreds of websites to find your perfect holiday rental for the best price.