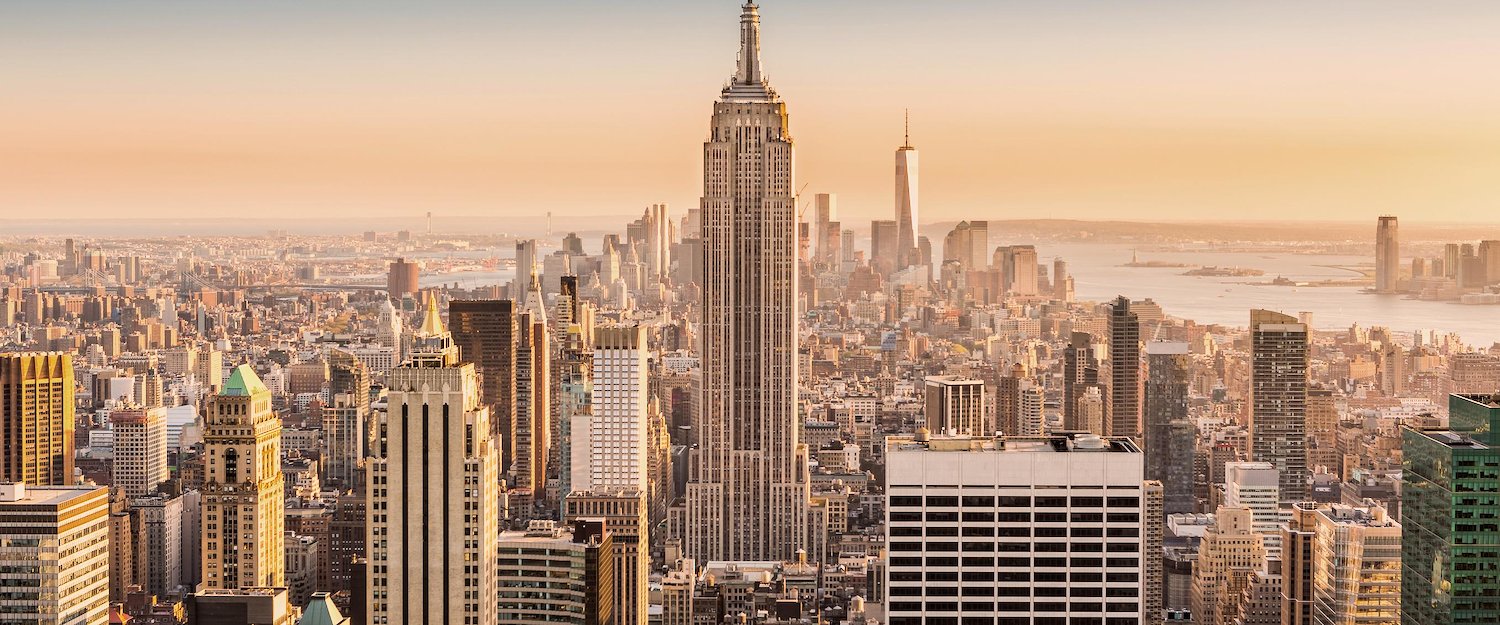 Vacation Rentals in Morningside Heights
Start comparing over 0 rentals in Morningside Heights and book at the best price!
Vacation Rentals in Morningside Heights
Find Vacation Rentals in Morningside Heights
Highlights Morningside Heights
Vacation rentals
Exciting getaways
Large selection of outdoor activities
Creative cuisine
Charming attraction sites
Historical landmarks
Vacation rentals in Morningside Heights
Vacation rental locations
Visit upper Manhattan in New York City and enjoy spending your vacation in Morningside Heights to unwind and soak up all the neighborhood offers. Morningside Heights prides itself on being the home to some of the oldest institutions dating back to the 19th century. Here, you will find major higher learning institutions such as Barnard College, Manhattan School of Music, and Jewish Theological Seminary. If you're looking for an ideal vacation rental in the neighborhood, you'll find many rentals spread in Manhattan near attraction sites. Luckily, most rentals are a few miles away from various beaches, offering you a chance for recreation in the water.
Vacation rentals for everyone
When looking for a rental property to stay in, your main goal is to find an ideal rental that suits your needs. Whether you're visiting Morningside Heights for a family retreat or a getaway with friends, you'll always find a perfect rental for you. Most rental properties come with a sleek design, are spacious, and are fully equipped to ensure you feel right at home. Also, if you want to bring your kids and pets, you'll find a rental designed to accommodate your little ones and pets. In addition, most rentals come with everything you need, including a pool, view, garden, TV, internet, outdoor grills, and air conditioning.
Vacations in Morningside Heights
The area and getting around
A bustling neighborhood full of activities
Morningside Heights is one of the safest neighborhoods in New York, with many cool places to visit. It's located at a high plateau and has parks surrounding it on both sides and a steep valley on one side. These parks give you a reason to visit the area to enjoy viewing the scenery and trying various recreations. On the east of Morningside Drive, you will find Morningside park, a beautiful park with spectacular views. The Riverside Park is also an exciting place to spend a day and enjoy the breeze from the expansive historic park. You can also head to the General Grant National Memorial, the largest mausoleum in North America.
Creative cuisine and unique local activities
Exploring the neighborhood and its surroundings would feel better when on a full belly. If you like rewarding your taste buds with delicious meals prepared with a touch of creativity, Morningside Heights has something for you. Head to various restaurants such as Max Caffe for Hungarian pastry, Koronet Pizza for a delicious pizza, Pisticci for Italian cuisine, and Levain Bakery for sweet cookies. In addition, you can stroll the city center and look for grocery markets, stores, boutiques, and antique shops to buy foodstuff and gifts for your loved ones. Visit the nearby streets such as Asylum Lane and glimpse at the old scenic buildings while interacting with the locals to learn a few details about their daily lives.
Travelers and activities
Morningside Heights for culture and history enthusiasts
Would you prefer exploring the history of Morningside Heights to understand the city from a different angle? There's always something unique for history buffs to discover with its many historical sites. For example, you can visit the Cathedral of St. John the Devine that offers awe-inspiring tours such as the Vertical Tour. Here, you can climb hidden spiral staircases while learning about the Cathedral's architecture and storied history. You can also visit Harlem and take a walking tour to learn about American history from plenty of historical exhibitions. In addition, you can visit General Grant National Memorial and learn about President Ulysses S. Grant, who ended the civil war in America.
Exploring parks for recreation in Morningside Heights
If you're looking for more exciting outdoor activities in Morningside Heights, visit various parks for hiking, picnicking, and sightseeing. For example, you can treat your loved ones to a visit to Morningside Park, located between 110th and 123rd street. Here, you'll find tree-lined paths ideal for walking, jogging, biking, and walking your dog. You'll also enjoy viewing beautiful sites such as a cascading waterfall, a lovely pond, and open grassy fields. In addition, you can enjoy other outdoor activities such as picnicking or playing a game of catch with your loved ones. Finally, visit other parks nearby and find out what they offer for recreation.
Did you know that president Ulysses S. Grant and his wife Julia Grant are entombed at General Grant National Memorial located in Riverside Park? Mayor William R. Grace offered a plot of land as a dedication for the president and his wife.
Top 5 travel tips for Morningside Heights
1. Sakura Park
This is a beautiful park located at the North of West 122nd Street, between Riverside Drive and Claremont Avenue. The park has a beautiful view and can be a good place for relaxation and recreation. You can bring your little ones to enjoy playing at the Claremont Dolphin Playground or the 117th Street Playground. Also, the park offers picturesque paths where you can spend a day strolling or biking. In addition, you can enjoy playing other games such as skateboarding, handball, baseball, basketball, soccer, and tennis.
2. Peace Foundation by Greg Wyatt
Are you a lover of fountains and artistic sculptures? If so, visit the Peace Foundation found in Morningside Heights. It is a 40-foot-high structure commissioned in 1985 by the legendary Greg Wyatt. This foundation represents and celebrates the triumph of good over evil and is a sign of unity and love among people living in the area.
3. Alma Mater
This is a fantastic bronze sculpture located a few meters from the Low Memorial Library next to the Columbia University campus. The statue represents Columbia as an educational hub and offers a good view of the neighboring buildings. It is also a great place to find the best historical facts about the neighborhood. Here, you will know more about Morningside Heights from how it started and how it is being governed.
4. Mosaic Benches at Grant's Tomb
While at Riverside Park, you can't miss the elegantly drawn Mosaic Benches around the monument. The benches were built in the 1970s by the artist Pedro Silva. He built seventeen benches with the help of local children and entitled them "The Rolling Benches." You can enjoy walking around the monument as you glimpse at the concrete benches that come with colorful mosaics. These benches add a taste of character and uniqueness to the monument and are ideal for taking selfies and relaxing.
5. The Diana Center
Would you like to explore modern architecture and learn a few details about art and design? Then, visit Barnard College and head to the Diana Center, the newest structure in the institution. The building serves as a center for cultural life and social academic at the college. You can enjoy exploring the Center with eight floors, including multipurpose event space, art rooms, theater, open-air green roof-top garden, and two cafes. In addition, the building offers visitors a chance to discover uniqueness in architecture as the Center looks different from other buildings at the college.
FAQs: Vacation Rentals in Morningside Heights
Is Morningside Heights a good location for a last-minute getaway?
If you decide to put Morningside Heights on your bucket list, we suggest organizing your visit long before you go because it tends to be very high in demand, with an annual average of 96% of rentals booked the previous year.
Which months offer the highest availability?
The months when it's the easiest to find free accommodation in Morningside Heights are March (the average amount of properties that are available reached 15% of the total last year), February (12%), and January (9%).
Are there many vacation rentals in Morningside Heights?
Holidu collaborates with 0 different partners to offer you an inventory to choose between 90 properties we have in Morningside Heights.
Holidu compares hundreds of websites to find your perfect holiday rental for the best price.