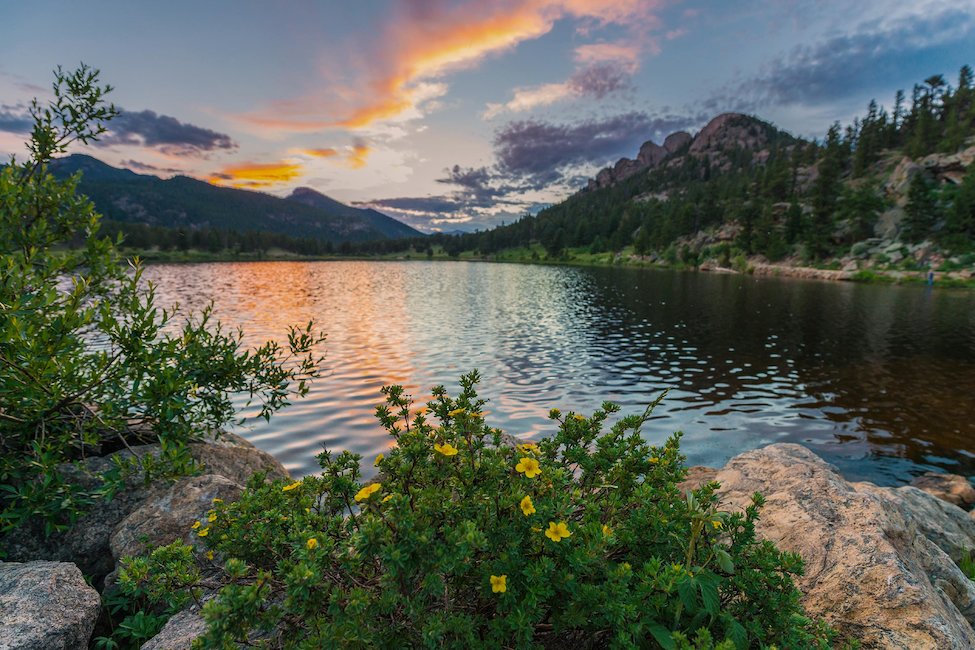 Prices and availability
Current Vacation rental prices Littleton
$439 annual average
Average price per week
Current vacation rental availability Littleton
35% annual average
Percentage of available rentals
Vacation rentals in Littleton
Vacation rentals location
Have a fascinating holiday experience at Littleton at our vacation rentals. Located in Colorado at the heart of Littleton, our rental homes offer you an opportunity to a mammoth of entertainments and explorations. Littleton is home to nature lovers with a family-friendly laid-back way of life. Combining modern renovated sites and incredible historic sites provides vacationers with a stunning mix-up of old and new. The first eye-catching thing on arrival to Littleton is the delightful view of the Rocky Mountains. The natural beauty continues to allure visitors as they progress to numerous parks and the flowing of the South Platte River.
Smart homes for everyone
Come and book a place you shall be proud to call home during your vacation stay at Littleton! We offer various spaces, including unique queens' rooms, double rooms, single rooms, and joining rooms for those who travel in groups. Have a nice bath in a Jacuzzi and hot water in our tiled bathrooms. The kitchen fitted with gourmet furniture, cooking utensils, a cooking gas, and a fridge assures guests of a home-like experience. The safe and spacious balconies allow guests to relax with kids as they wait for supper to be ready. Dive in our gorgeous pools on a hot sunny afternoon and stretch your legs for sunbathing at the terraces. Watch favorite movies on premium subscribed DSTV channel as you browsed from complimentary high-speed internet. Our vacation rentals make your holiday a perfect and memorable one.
Vacations in Littleton
The area and getting around
Sites to visit
Grab this golden opportunity and give your loved ones the best holidays by adventuring through elegant sites. Take your family and friends to parks such as Roxborough State Park and Chatfield State Park and enjoy various activities. You can go hiking, boat riding, picnics, and interacting with nature at the gardens. Walk, jog and bike at the 26mile trails of Chatfield Park, and watch the 300 million-year-old red sand rock situated at the heart of Roxborough State Park. Then, go to the mountain hill and rock climbing as you watch the beautiful sceneries around. Access the South Platte River and teach the young one's fish and boat rides. Next, learn more about botanic species at the Denver Botanic gardens. Lastly, visit the art galleries and historic Museums.
Charming neighborhood
The neighborhood to our rental services is littered with enticing activities. The caring and loving nature of the community members is a significant milestone to our accommodation services. Drive at the wee hours of the night and have a glimpse of the 24 hours economy.Interact with society at the social halls, live concert theaters, cinema halls, and dance halls. Relax on beautiful shades and terraces along the streets of Littleton in the hot afternoon. Get more information about the Littleton society in the libraries and archives. Take your colleagues for a shopping extravaganza in shopping malls, antique shops, and supermarkets. Consume tasty foods and drinks from cheap food joints, standard hotels, and expensive star hotels. Our accommodation rentals cover all your home worries as you enjoy the neighborhood.
Travelers and activities
Sporting activities
Enjoy various outdoor facilities in Parks, Beaches, River South Platte, among many other sites. There are stunning six hiking trails at Roxborough State Park for hikers to choose from the list. The trails accommodate people of any fitness level and age. Go to Littleton Golf and Tennis Center and enjoy playing golf and tennis with the locals.Take your family for boat riding, fishing, and swimming at the famous River South Platte and Lake Littleton.Other water sporting activities around Chatfield State Park include Kayaking, canoeing, and paddle boarding.Get to enjoy such terrific sporting activities as we provide for comfortable homes.
Historical, cultural, and heritage sites
Before you end your vacation, make sure you visit various historical, heritage, and cultural sites at the precincts of our vacation homes. Make a trip to Colorado Antique Gallery and have a glimpse of a large selection of antiques. The sculptures in the gallery attract people from all walks of life. Get a showcase of assortments such as art, jewelry, and furniture. The Littleton Depot Art gallery displays various artistic talents through painting and carvings. Vacationers interested in learning about Littleton's human and natural history go to Littleton Museum.
Littleton City is a tourist's hub in Colorado between Douglas and Arapahoe counties in the United States of America.
Top 5 travel tips in Littleton
1. Chatfield State Park
Chatfield State Park is a haven for outdoor and nature lovers. Spend the entire day in the park at the foot of the Rocky Mountains. Go for boat riding, canoeing, Kayaking, and swimming at the lake. Make a point of participating in picnics, camping, walking, and hiking with colleagues.
2. SeaQuest Littleton
Discover both rainforests and deserts at SeaQuest Littleton. Around 1200 animal species Call SeaQuest home. Watch and feed the animals, including fish, caiman, turtles, and birds.
3. Denver Botanic Gardens
Enjoy a quiet, serene environment with 45 gardens stocking more than 33000 plants species. In addition, Denver Botanic Gardens harbors one of the world's largest Boettcher memorial tropical conservatories. Have a glimpse of the Japanese Garden, Mordecai Children's garden, Rock garden, and the Rock garden.
4. Roxborough State Park
Roxborough State Park sits on a vast area of around 3300-acres. Visitors can spend two days wandering around the Park without exhausting adventuring the State Park. The Park features stunning six hiking trails, a campground, and scenic sites. Observe various archaeological sites and watch the beautiful wildlife.
5. South Platte Park and the Carson Nature Park
South Platte Park and Carson Nature Park's numerous sites and outdoor activities keep guests busy throughout the day. The vast area of around 900-acres features five water points, large camping, and picnic sites, access to River Platte, among many other fascinating facilities. Visiting the site enables you to participate in numerous outdoor activities.
FAQs: Vacation Rentals in Littleton
What is the average price for vacation rentals in Littleton?
Littleton is one of the cheapest cities in the USA. For a stay here you pay around $353 per night.
During which months are vacation rentals cheaper in Littleton?
Those who want to be budget-friendly should travel to Littleton in May, April, or June, the cheapest months of the year, with average prices of $221, $270, and $280 per night, respectively, based on the previous year.
When does the price of vacation rentals in Littleton go up the most?
When it comes to looking for a vacation rental in Littleton, the months when you will pay the most are, in order of highest to lowest, November, December and September, with average prices per night of $453, $434, and $424, respectively.
Is Littleton a good location for a last-minute getaway?
In order to not have problems finding accommodation in Littleton, it is necessary to think ahead as 90% of rentals are usually booked, according to last year's data.
What time of the year can I find more available vacation rentals?
January, September and February are, in order of highest to lowest, the months that have the largest number of properties free, with an average availability of 27%, 18%, and 16%. However, even during these months, when rental availability is the highest, the average is only 20%. So it is still important you always book a little in advance to make sure you get the rental of your dreams.
Are there many rentals in Littleton?
We have collected the offers from 2 different partners in Littleton, so we can provide you with around 120 properties. You're going to have a hard time deciding which one to go with!
Vacation destinations nearby
Holidu compares hundreds of websites to find your perfect holiday rental for the best price.