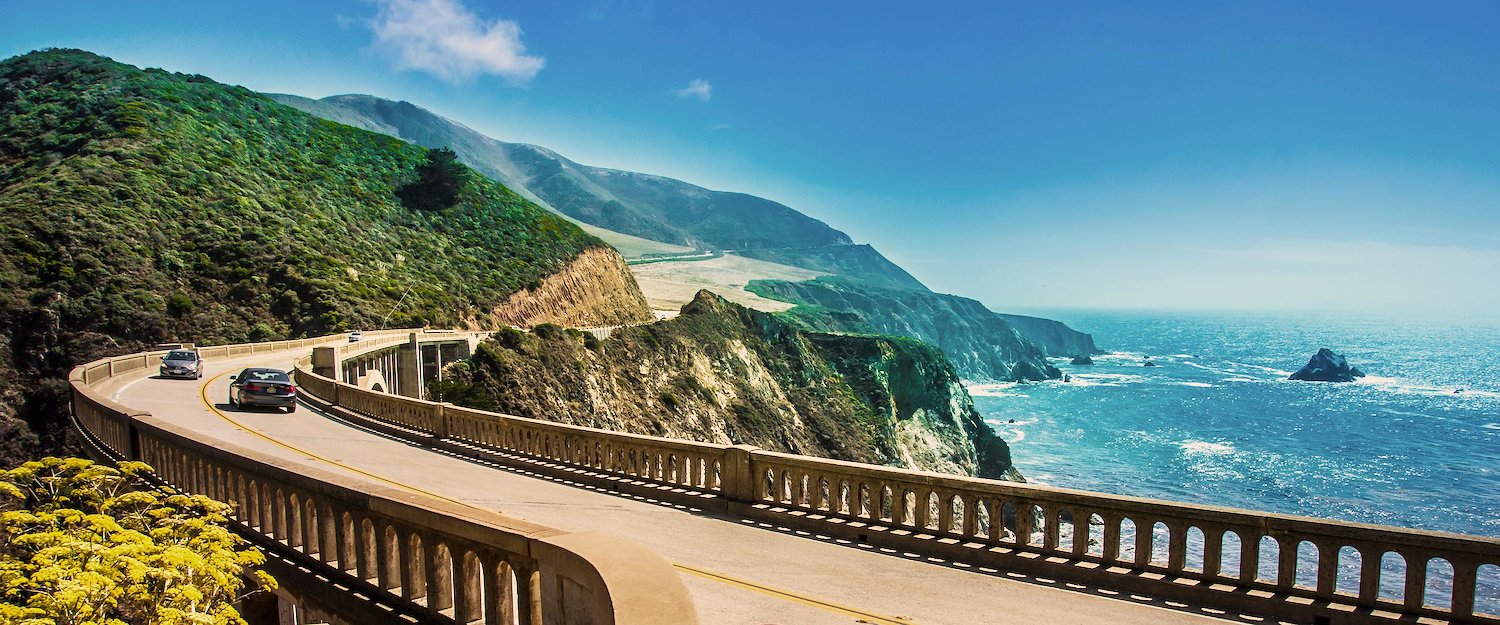 Prices and availability
Current Vacation rental prices Fort Bragg
$224 annual average
Average price per week
Current vacation rental availability Fort Bragg
0% annual average
Percentage of available rentals
Vacation rentals in Fort Bragg
Experience NorCal hospitality
California's north coast is a place filled with wonder and down-to-earth, friendly people. There are many outdoor sports, gorgeous nature, and seacoasts mixed with thousands of years of history at Fort Bragg. This area is a magnet for sustainability, organic gardening, and fusion cuisine with unusually spectacular vineyards, amazing marine life, and so much more to enjoy! Most of the rentals are located in Fort Bragg and close to hotspots like Glass Beach and the Mendocino Botanical Gardens. So, pack your bags and head out to the north coast of California, the land of awesome experiences, and the forests of the giants.
Beautiful North Coast Rentals
Stay in a large, California-style rental; a quaint antique with charming architecture or something more simple and cozy. These Fort Bragg listings provide so many options to help you shape the best vacation possible! Complete with stunning views, internet and terrace, these rentals are great for solo travelers, couples and small families. Some even feature a large kitchen and living room with a fireplace. Enjoy sunbathing by the pool or a refreshing home spa in the hot tub. These rentals were made for your comfort!
Vacations in Fort Bragg
The area and getting around
Sample Creative Cuisine
Enjoy local food and drinks that live up to the hype! Gowan's Heirloom Cider is crafted from the trees of their 1876 family orchard. Their cider pairings and fresh apple pie are to die for. Harborview Bistro, in its nautical setting, boasts fresh fish and elegantly prepared seafood. At Noyo Harbor there are many seafood venues. Checkout Princess Seafood at the market, owned and operated by women, featuring Dungeness crab, oysters, a deli offering 12 beers on tap, live music weekends and takeout food. Little River Inn specializes in the ingenuity of 3 Chef's fusion cuisine ranging from Thai, Seafood classics, and American fare.
Discover local art
Fort Bragg is blessed with an exceptional artist community. Talk to the artists at Northcoast Artists Gallery, while examining their monthly displays of ceramics, painting, photography, textiles, wood, and glass for purchase. While in downtown Fort Bragg, discover Derek's Magic Murals along the midway of the Coastal Trail and E. Redwood Avenue's alley for a dynamic sample of his artistic talent. Glass Fire Art Glass Gallery features blown glass sculptures and unique lighting for viewing and purchase. Symphony of the Redwoods, conducted by Allan Pollack, is the culmination of his 30-year career developing this amazing local orchestra.
Travelers and activities
Fort Bragg for Outdoor adventurers
Take the Skunk Train Railbike, an electric bike custom-made for two travelers, along the Noyo River into the ancient redwood groves for the tallest trees on earth! Rent a kayak for paddling down the Noyo river for a close-up look at river otters, interesting birds, and black-tailed deer. Downtown Fort Bragg boasts the Noyo Center for Marine Science, where you can observe elusive marine life in their Underwater Immersion Dome. There are also many rotating exhibits and a full-sized Orca skeleton.
Fort Bragg for History Enthusiasts
The city of Fort Bragg is listed as a California Historic Landmark. The Guest House Museum of 1892, a beautiful redwood house, is loaded with artifacts and a piece of one of the enormous redwoods in the front. Visit the second floor for the Pomo exhibit including the historical footpaths of Native Americans which were used to build road systems for settlers, like Sherwood Road. Then, the historical walking tour through Fort Bragg with a guide will reveal the fascinating events that made Fort Bragg the foundation for the town until the earthquake of 1906 destroyed most of it.
In 1906, Fort Bragg's Mackerricher beaches were the town dump. Since then, the Pacific has literally turned trash into treasure on Glass Beach.
Top 5 travel tips in Fort Bragg
1. Visit the winery on the Mendocino Coast for awesome views
Pacific Star Winery is right on the rugged Mendocino Pacific coast with the San Andreas Fault deep below. Book a tour and enjoy a few hours of delicious wine tasting, gorgeous sunsets, and migrating whales in season. Take home a bottle of their new Sea Red to enjoy with artisanal cheese!
2. Visit the village that retails global artists
Ananse Village boasts a global Fair-Trade agreement featuring artists' goods in their large retail store. Check out international percussion like the gyil pentatonic xylophone, Djembe, Shekere drums and many more ethnic instruments from mostly African countries. You'll also find textiles, furniture, clothing, and much more for a unique shopping experience!
3. Adventure through a diverse State Park
Mackerricher State Park features 3 glass beaches, huge sand dunes, forests and freshwater lakes. The activities you can enjoy here are numerous, including hiking the 10-mile beach, fishing, and horseback riding. Laguna Point Boardwalk offers excursions during gray whale migration, where you might get close enough to touch one.
4. Hike among Giants
Prairie Creek Redwoods State Park is approximately three hours from Fort Bragg but it's the jewel in the crown for NorCal. Cathedral Tree loop, and Trillium Falls Trail features humongous trees, redwood sorrel groundcover, and lacy lichen dangling from branches creating an enchanting hike to the waterfalls. Elk Prairie encloses a grassy meadow where colossal Roosevelt Elk hangout during feeding times.
5. Visit a Jurassic Park II film site
Take a thrilling scenic drive to Gold Bluffs Beach where prospectors from the 1850s discovered gold dust. Fern Canyon trail's one-mile looped hike through the canyon displays thick fern growth along steep cliffs. You may recognize the scene from Jurassic Park II when you see the Pacific giant salamanders under their foliage. Low tide at Enderts Beach offers spectacular tide pools with sea stars and giant green anemones.
Most popular in Fort Bragg
Vacation destinations nearby
Holidu compares hundreds of websites to find your perfect holiday rental for the best price.