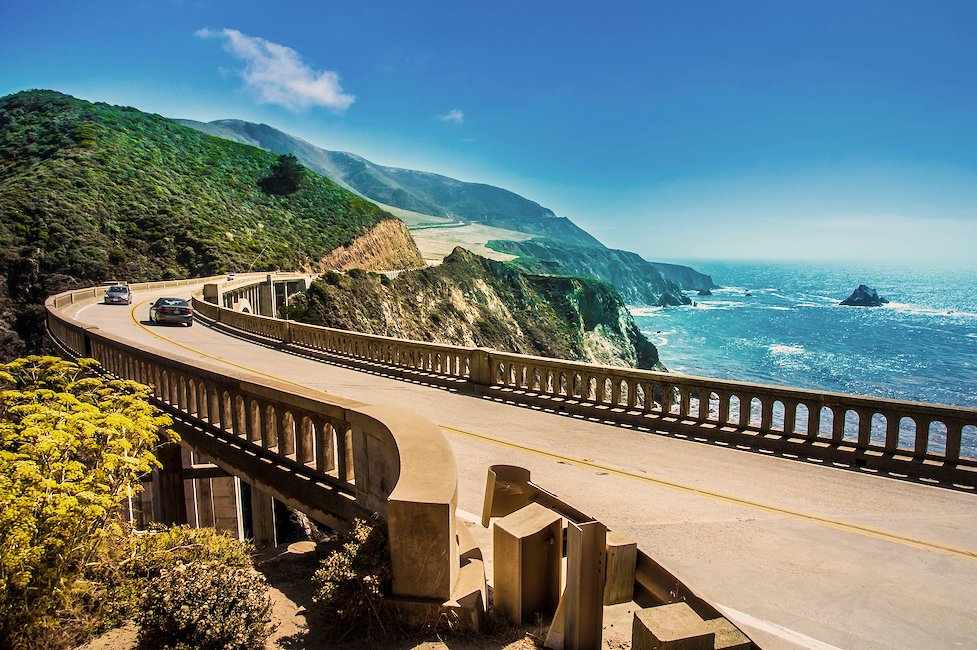 Prices and availability
Current Vacation rental prices Guerneville
$419 annual average
Oct
Nov
Dec
Jan
Feb
Mar
Apr
May
Jun
Jul
Aug
Average price per week
Current vacation rental availability Guerneville
66% annual average
Oct
Nov
Dec
Jan
Feb
Mar
Apr
May
Jun
Jul
Aug
Percentage of available rentals
Vacation rentals in Guerneville
Serene rental location
Travel to this regional town and unleash a whole world of adventure throughout your vacation. According to the census-designated place, Guerneville is a regional community in the Russian River Valley of Sonoma in the state of California in the United States and was founded by the guerne family back in the early 1800s. The town has been modernly renovated from a logging community in the 1800s to an attraction visit site. This town borders Rio Nido and Korbel to the northern side and amstrong reserve to the west. The area is small but with plenty of adventure, making it the perfect spot for a getaway.
Vacation rentals for every soul
Take time and explore a wide array of vacation rentals in this great region, all qualities designed to meet your taste and preferences. The cozy vacations in this area suit all people ranging from couples, family, or even children, and the properties are clean and well maintained. Basic amenities featured on these properties include an outdoor pool, parking space, high-speed Wi-Fi, and an air conditioner to keep the room regulated with cool air. These properties are spacious enough; hence, children will have a field to play on and feature pet-friendly accommodations.
Vacation rentals in Guerneville
The area and getting around
A town with bustling activities
Exploit the rich diversity Guerneville offers. Guerneville is a region located in the county of Sonoma out of the three regions. The culture of this place is impressive to the fact it has bounded them to work together in unity by attracting so many tourists. Armstrong redwoods state natural reserve occupies most of the land north of Guerneville. A Westminster wood is located down the southern part of Guerneville. Explore the vast land as you see more and activities to carry out.
A fantastic city with wide attractions and activities
Guerneville has more stores and shopping centers if you are on to some shopping experience, or if you decide to catch a drink, you will never lack a supersite. Larkfield Shopping Center is located in the Larkfield-Wikiup near the Mosberry Market, another shopping store complex; the services are good with in-store shopping available. McT's Bullpen is a bar full of delectable drinks which will quench your throat for a day's activities; this bar is snoozing amazing with all over the best reviews it can get from people who have visited the area.
Travelers and activities
Guerneville for family explorers
The city features numerous outdoor activities that happen from time to time. The extensive topography presents some fun activities such as hiking. The Guerneville River Park is the perfect place to carry out hiking together with your family, on a beautiful day is full of strolling out. You also get to watch the beautiful river as it crosses down. The better part of it is getting family photographs while on this exploring side. Have a significant look at the fantastic terrain of this land.
Guerneville for food lovers
Are you hungry or want to take on some appetizer? This region has the best top restaurants of classic time. L&l Hawaiian Barbecue is a Hawaiian Guerneville restaurant situated at 7320 Redwood Blvd, Novato, CA, which offers more food delicacies. It also gives you a chance to taste the Hawaiian food plate lunches, and they also have an island-themed fast-food chain. You will never lack a back story behind some of the unique Hawaiian and international food cuisines. Truth be told, Guerneville is a food scene.
Did you know that Guerneville is popularly known for its sizeable attractive logging community!
Top 5 travel tips for Guerneville
1. Korbel Winery
Get a chance to taste pure wine out from the manufacturer. They host tasting events to get to feel what it's like tasting wine from a top supplier. They have hundreds of types of wines that are so sweet, to the extent of wanting another on top. They also host different tours and shows where you can get to win excellent prizes.
2. Guerneville Bridge
This is a modern bridge built with the latest technology, situated on the Russian River Valley. It is an excellent place to take your heights phobia to the next place to feel the height's intense. Safety is a crucial guarantee, so you will never have to worry about anything.
3. River Park
Down on the Drake road trail is this unique park with overwhelming activities; you can also enjoy swimming on this side of the river.
4. Russian River art Gallery
This incredible gallery is located on 18357 Main St, Guerneville, and it has hundreds of displays that hang there just for you. Take a day off with your spouse and see colorful art pictures which will leave you amazed.
5. Pee Wee Golf & Arcade
This site is a delightfully dated one with a good ton of old-fashioned golf fun, with quotable moments. It is a well worth around going to. The golf premise features a set of 18 holes and particularly one that glows in the dark. Explore this fantastic site and witness lots of fun
FAQs: Vacation Rentals in Guerneville
On average, how much do vacation rentals in Guerneville cost?
Last year, rentals in Guerneville had an annual average price of around $462 per night.
During which months can you find the best price for vacation rentals in Guerneville?
If it is your aim to save as much as possible during your vacation to Guerneville, travel in July ($406 per night on average), August ($432), or June ($438), to find the lowest prices for the whole year.
During which months are vacation rentals more expensive in Guerneville?
Last year, the month that had the highest annual average in Guerneville was September, with an average price of $506 per night. This was followed by November, with an average of $505, and then January, with $484.
Are there usually many vacation rentals available in Guerneville?
It is recommended that you book your stay with plenty of time when visiting Guerneville, as only 13% of our accommodations are usually available throughout the year.
What time of the year can I find more available vacation rentals?
January, October and December are, in order of highest to lowest, the months offering the largest number of properties free, with an average availability of 43%, 22%, and 20%. However, even during these months, when rental availability is the highest, the average is just 28%. So it is still important you always book your vacation early Guerneville.
How many vacation rentals are there in Guerneville?
In Guerneville we have a comprehensive catalog of around 140 properties, with options to suit everyone, thanks to our 3 local and international providers.
Vacation destinations nearby
Holidu compares hundreds of websites to find your perfect holiday rental for the best price.