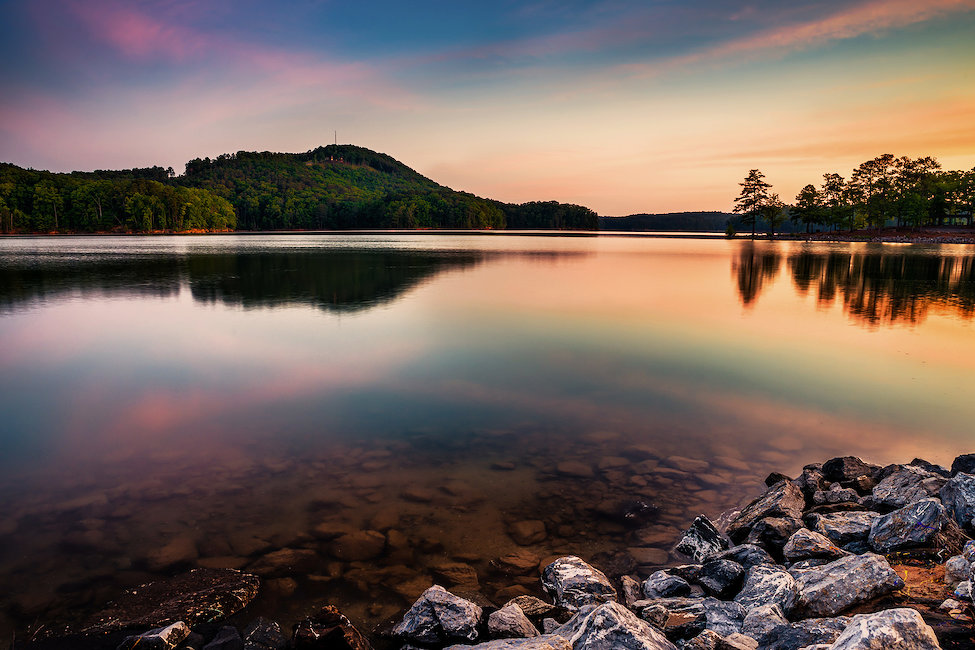 Prices and availability
Current Vacation rental prices in Columbus (GA)
$386 annual average
Average price per week
Current vacation rental availability in Columbus (GA)
53% annual average
Percentage of available rentals
Vacation rentals in Columbus (GA)
Vacation rentals locations
Getting fresh air and sunshine is a great way to relax, and Columbus (GA) is the perfect place to do just that. Columbus (GA) is the perfect destination for a relaxing getaway. Columbus (GA) is the perfect destination for a relaxing getaway; from its well-preserved architecture and museums to its open fields, parks, and waterfalls, Columbus (GA) is the ideal destination for a relaxing getaway. A variety of vacation rentals in Columbus (GA) can be found on Expedia. Whether you want to stay at a luxury apartment, a comfortable bed, breakfast, or a spacious villa, there is something for everyone. Columbus (GA) is a city in Georgia founded. It's the second-largest city in Georgia, with Columbus (GA) University as its major attraction. The rentals here are pocket-friendly but high in quality and comfort. You can stay here as long as you want to relax and unwind.
Warm-hearted vacation rentals for everyone
Excellent and clean rentals are the desire of many vacationers. Vacation rental homes, furnished apartments, and cottages are some of the best choices for Columbus (GA) visitors. There are many places to stay in Columbus (GA), but vacation rentals are well-priced and can accommodate groups or families of all sizes. Most of these properties can accommodate up to ten people and are great for larger groups. There are also many pet-friendly properties, so people do not have to leave their furry friends behind. The rentals are also child-friendly, with plenty of space for them to run around and play. The best part about vacation rentals is that they offer all of the amenities of a home. Kitchens are fully stocked with pots, pans, and dishes, and most properties have washers and dryers. The living rooms are comfortable and well-loved, perfect for enjoying a good book or watching movies. The balcony or porch is the perfect spot to relax in the morning or evening, enjoying the fresh air and taking in the view. Wireless internet and cable TV are standard in all properties, so guests can stay connected and entertained.
Vacations in Columbus (GA)
The area and getting around
Attractive neighborhoods
Columbus (GA) is a blessed city with many attractive neighborhoods. In addition, the city has natural resources that are enviable. The Chattahoochee River runs through Columbus, giving it a riverfront area comprising parks, trails, greenery, and picnic spots. The riverfront area is perfect for picnics or barbecuing with family and friends. Mountains such as the Blue Ridge Mountains are also visible from various points in Columbus. These mountains are suitable for hiking, biking, and other outdoor activities. The city has a downtown area with a historic district home to beautiful Victorian, Greek Revival, and Italianate homes. The downtown area is also home to art galleries, museums, restaurants, and great nightlife for visitors. In addition, the city is home to the site of the last battle of the Civil War, a museum, and other historical sites such as Fort Benning.
Fantastic area to stay
Columbus (GA) is ideal for vacation rental properties. There are plenty of things to experience in the city, and it's a great place to stay while exploring the area. The people are friendly, and there's always something going on. Whether you're looking for a quiet getaway or a place to explore all that Columbus has to offer, you'll find what you need in this city. Of course, security is always a priority for vacationers. If you love movies or are a live music fan, you will never want to leave the Columbus area. The Springer Opera House is where to go for live theater productions, and the Carmike Cinemas 14 offers the newest Hollywood films. The roads are lined with places to shop, from big stores like Target and Kohl's to smaller boutiques at the shops on Broadway. With plenty of restaurants to choose from, you'll be able to find something to fit your taste - whether you're looking for a juicy steak or some seafood.
Travelers and activities
Columbus (GA) for sport and nature lovers
Do you like spending time outdoors, enjoying sports and nature? Columbus (GA) guarantees you an unforgettable vacation. You can practice your favorite sport on one of the many golf courses, go hiking in the Chattahoochee National Forest, mountain biking in Flat Rock Park, and much more. The city center is full of parks and green areas, perfect for a relaxing walk or a picnic with friends.
Columbus (GA) for culture and history enthusiasts
Columbus has a rich cultural heritage. There are several museums you can visit, such as The National Infantry Museum, the Columbus Museum, the Bradley-Turner House, where you can learn about the city's history. If you are interested in music, do not miss the opportunity to visit the Columbus Symphony Orchestra or attend a concert at the Springer Opera House. If you are interested in traditional food, do not miss the chance to dine in one of the local restaurants where you will get to enjoy local cuisines such as "chicken and dumplings," "Brunswick stew," or "barbecue." In addition, art galleries and theater companies are abundant in the city.
Columbus (GA) is one of the most exciting and vibrant cities in the Southeast. From the beautiful neighborhoods to the fantastic attractions, including the National Infantry Museum and the last battle of the Civil War.
Top 5 travel tips in Columbus (GA)
1. The Chattahoochee River
The river is suitable for family-friendly rafting and kayaking, with its gradual currents making it an ideal spot for beginners. The river is also home to numerous plants and animals, making it a popular spot for bird watching.
2. Columbus Museum of Art
The museum comprises the original 1921 Beaux Arts-style building, the King-Tisdell Cottage (a former slave quarter), and the 2002 Easton Park Pavilion. The museum houses a permanent collection of more than 5,000 artworks from around the world.
3. National Infantry Museum
The museum is dedicated to telling the story of the American infantryman, from the Revolutionary War to the present day. It consists of interactive exhibits and displays that allow visitors to experience what it's like to be a soldier in different wars.
4. Coca-Cola Space Science Center
The center is home to numerous interactive exhibits on astronomy, physics, and space travel. It also has a planetarium and an IMAX theater.
5. Columbus Zoo and Aquarium
This zoo includes more than 2,000 animals from 500 different species. It is especially famous for its polar bear exhibit and its river otters, which have been trained to be handled by visitors for photo opportunities.
FAQs: Vacation Rentals in Columbus (GA)
On average, how much do vacation rentals in Columbus cost?
Last year, rentals in this destination had an annual average cost of around $339 per night.
During which months can you find the best price for vacation rentals in Columbus?
If you would like to save the maximum during your vacation to Columbus, pack your bags and travel there in February ($198 per night on average), March ($263), or June ($279), to find the lowest prices for the whole year.
When are vacation rentals more expensive in Columbus?
When it comes to looking for a vacation rental in Columbus, the months that cost the most are, in order of highest to lowest, November, January and December, with average prices per night of $492, $439, and $399, respectively.
Are there usually many vacation rentals available in Columbus?
In order to not have problems finding accommodation in Columbus, it is necessary to be proactive as 74% of rentals are usually booked, according to the data from last year.
What time of the year can I find more available vacation rentals?
Last year, the months with the largest number of accommodations available of the year in Columbus were August, January and October, with average availabilities of 68%, 41%, and 39%, respectively.
How many rentals does Holidu have in Columbus?
Holidu offers around 110 accommodations in Columbus from 2 different partners, so find the perfect type of accommodation you are looking for. We've got you covered!
Vacation destinations nearby
Holidu compares hundreds of websites to find your perfect holiday rental for the best price.