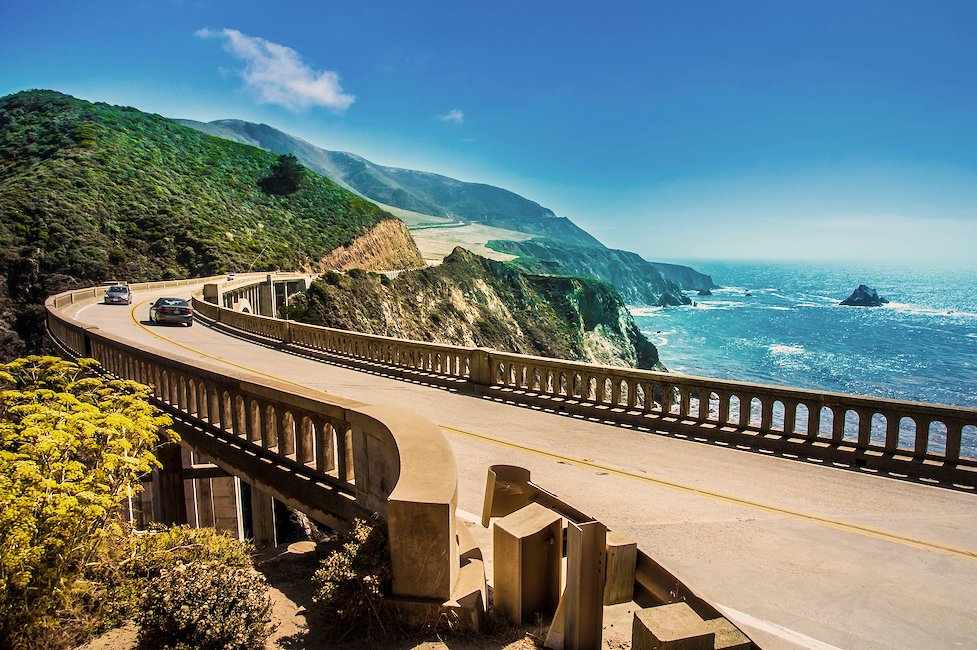 Prices and availability
Current Vacation rental prices Buena Park
$159 annual average
Average price per week
Current vacation rental availability Buena Park
7% annual average
Percentage of available rentals
Vacation rentals in Buena Park
Peaceful vacation rental locations
Visit this lively southern California town and enjoy famous attractions, international cuisine, and affordable, peaceful rentals. Buena Park is located 5 miles from Disneyland and 20 miles from Los Angeles and is the perfect getaway place, away from California's city noise and commotions. Finding vacation rentals in Buena Park is also easy. Here you get to choose from more than ten vacation rentals to enjoy spending your weekend in a serene environment.
A vacation rental for everyone
Book an affordable rental property in Buena Park. The houses are pet-friendly, luxurious, and can accommodate almost everyone. They are spacious too and can host large families. You can choose rentals near the beach to enjoy water or beach games. The houses come with free parking, washers/driers, pools, jacuzzis, fully equipped kitchens, balconies, and more. You can also find celebrity homes in this area and enjoy the elite life.
Vacations in Buena Park
The area and getting around
A park bustling with activities
Forget about regular sports; Buena Park will win your heart with fun activities. This city offers a wide selection of outdoor entertainment ranging from beach volleyball to sand soccer. Besides, Buena Park is filled with amusement theme parks to entertain your entire family or even friends. The best part is that you can also enjoy battles of steel and steed in Buena Park. You meet the knights and other court members here while touring the castle. Xcelerator and the Silver Bullet are some of the rides that have won awards in the past. The games are available in Buena Park, so be sure to get a thrilling and exciting experience from them as well.
Food and unique local activities
Buena Park boasts some of the best luxurious hotels in California. Here is where you get to enjoy international as well as local dishes. Some special delicacies in Buena Park include American, Korean, Italian, Mexican, and more. Be sure to try international treats such as bingsoo (Korean shaved ice) and savory sandwiches. Also, ensure you grab coffee beverages and breakfast tea. You can also go with souffle pancakes which are ideal for breakfast dessert. Experience dinner theater set on a Spanish galleon, old school-themed rides and charms, and aquatic attractions in Knott's Soak City. The best places for nightlife and bars include Rush Cocktail Lodge, Octave 18 Karaoke, Olympic Golf Zone, and Buffalo Wild Wings.
Travelers and activities
Buena Park for culture and history lovers
Buena Park has a rich historic culture ranging from museums to historic buildings. It also has a local history park nestled on Beach Blvd. Here is where you immerse yourself into amazing historical sites such as Whitaker-Jaynes House and Bacon House. Whitaker-Jaynes House serves as a local history museum in Buena Park. Others include Tice House, Stage Stop Hotel, and Nabisco factory located at Artesia Boulevard.
Buena Park for water sport enthusiasts
Water sports make Buena Park the perfect destination for a summer escape. Spend your getaway weekend at the city's fantastic water parks. When touring Buena Park, ensure you visit Long Beach Waterbikes, Great Wolf Lodge, and Harry Dotson Park. Despite their age, everyone can have fun with relaxing pedal boats, water slides, aqua tornados, and more. You can also have a thrilling undersea adventure or indulge in canoeing, fishing, kayaking, and tubing. Sandy beaches are 15 miles away from Buena Park, where you have more than ten places to choose from. Some of the best ones include Laguna Beach, Newport Beach, Haningtong Beach, Seal Beach, and Seal Beach.
A Chicago wholesale grocer known as James A. Whitaker founded Buena Park in 1887. He started by buying 690 acres from Abel Sterns to build a cattle ranch. Later, Santa Fe Railway officials helped James start a new town on the same land.
Top 5 travel tips for Buena Park
1. Knott's Berry Ranch
This Berry Grange is probably the most famous place in Buena Park. It is a large 57-acre amusement garden owned and run by Cedar. The farm's history dates back to the 1920s. Here is where Knott's family sold berries from the roadside. Besides rich history, this Berry Plantation offers annual events. The most notable one is a themed 'haunted house,' a Knott's scary farm event that takes place in the evening.
2. Disneyland Park
Experience the magical theme park at Walt Disney and enjoy Disney characters from eight themed lands, live entertainment, and other attractions. It is home to 50 shops, 60 rides, and 30 restaurants. At night, you get to witness impressive fireworks scheduled during peak periods.
3. Downtown Disney District
Opened in January 2001, Downtown Disney District boasts an excellent outdoor shopping center. It is part of Disney Grand Californian Hotel and Spa. Here is where shopping enthusiasts get a lifetime experience while enjoying nighttime dining. It also caters to everyone's young or old needs from morning to midnight.
4. Medieval Times Dinner and Tournament
Be sure to visit Medieval Times Dinner and Tournament and cheer your favorite knight. The games feature a replica of the 11th-century castles where you will be thrilled with sword fighting and jousting. Besides, you can be delighted by a family dinner theater where you appreciate an exquisite meal while being entertained with medieval-style games.
5. Pirates Dinner Adventure
Book Pirate's Dinner Adventure tours earlier to secure yourself a spot. The dinner adventure is among the most famous interactive shows in the U.S. Be delighted with a fantastic display of wizardly, swashbuckling, swordplayaeriel artistry, and more. The dinner takes place in a replica of the 18th-century ship with acrobatics and music.
FAQs: Vacation Rentals in Buena Park
How much does it cost to book a vacation rental in Buena Park?
Buena Park is one of the cheapest cities in the USA. An overnight stay there costs on average $198 per night.
During which months can you find the best price for vacation rentals in Buena Park?
If you would like to save as much as possible during your visit to Buena Park, go there in June ($129 per night on average), January ($137), or February ($142), to find the lowest prices for the whole year.
During which months are vacation rentals more expensive in Buena Park?
When booking a vacation rental in Buena Park, the highest prices can usually be seen in the month of May (with an average of $295 per night), followed by March ($255), and then November ($241).
Are there usually many vacation rentals available in Buena Park?
When visiting Buena Park, it is necessary to be proactive as 86% of rentals are usually booked, according to last year's data.
Which months offer the highest availability?
The months when it's the easiest to find free accommodation in Buena Park are April (the average amount of properties that are available reached 55% of the total last year), March (22%), and January (22%).
Are there many vacation rentals in Buena Park?
Our inventory features around 70 vacation rentals from 2 partners, giving you plenty of choices when searching for your next dream vacation rental!
Vacation destinations nearby
Holidu compares hundreds of websites to find your perfect holiday rental for the best price.