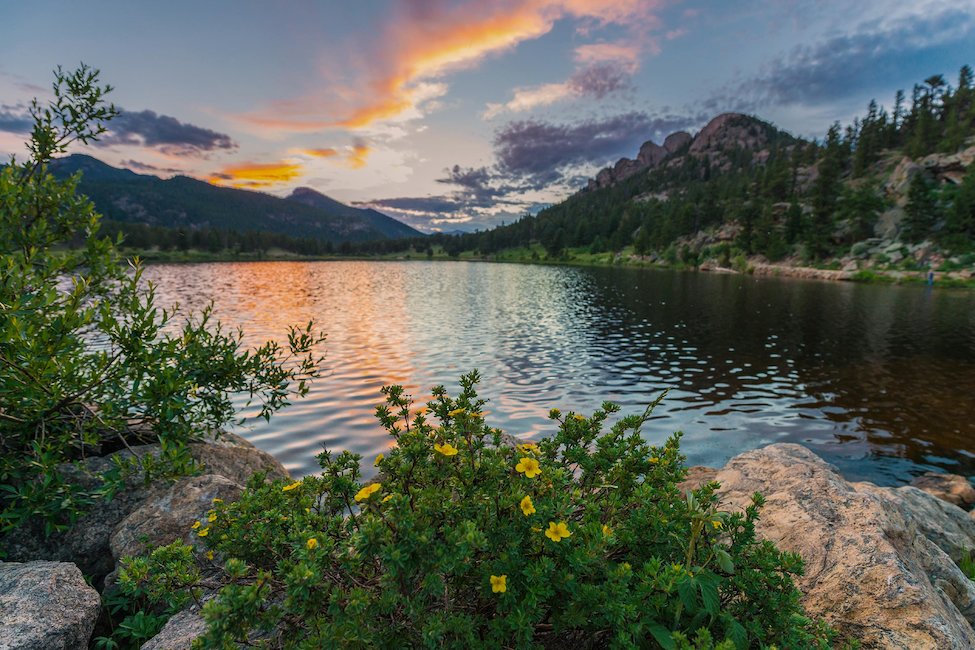 Cabins in Colorado
540 properties for Cabins. Compare and book at the best price!
Popular Cabin in Colorado
Highlights in Colorado
Lovely cabins with amazing views
All kinds of extreme sports
Towering mountains
Wonderful landscapes
Natural diversity
Moose hunting
Trout fishing
Most popular amenities for Cabins in Colorado
Other property types in Colorado that might be interesting:
Cabins in Colorado
Lovely cabins close to all types of fun
Whether you want to spend time relaxing in beautiful and comfortable log cabins or feeling adventurous, Holidu has exactly what you are looking for. From Denver to Boulder and Colorado Springs to Lakewood, you'll find the best cabins for real quality time. You will be amazed at all that the great state of Denver has to offer, museums, restaurants, history, landscapes, natural parks, diversity of flora and fauna, outdoor activities, extreme sports, day and night fun and much more. The beauty and majesty of the peaks of the Rocky Mountains National Park is unique in the world. All of this makes Colorado an incredible destination for many types of activities practically throughout the year. No more waiting, grab your things, make your reservation and marvel at Colorado!
Comfortable log cabins for all needs
It does not matter if you are a solo traveller, if you go with friends or if you like to do it as a family, in Colorado you will find impressive log cabins with a wide variety of styles, some with traditional and sober designs; and another much more modern and luxurious: renovated furniture and spectacular interior finishes. Colorado offers from beautiful discreet lodges, ideal for people who enjoy travelling alone, two-space rentals perfect for couples, to impressive 3-bedroom properties for 10 people, in the middle of the forest, with garden, pool and swimming pool. Ready to book in Colorado?
Travelers and activities
Colorado for extreme sports lovers
The significant amount of mountainous terrain that the state of Colorado occupies in addition to the subsequent infrastructure offers the possibility of outdoor activities that cannot be done in all places. Extreme sports such as mountain biking, mountaineering, climbing and even skiing are some of the most popular sports in the region. In addition, there are several organizations that offer guided tours and offer advice to carry out the aforementioned activities; For example, in the Black Canyon of the Gunnison National Park you can meet experienced staff in activities such as scenic drives, fishing, kayaking, horseback riding, rock climbing, guided activities, rafting and wildlife viewing. Come alone, as a couple or as a family, it does not matter, you will enjoy a revitalizing tour, wonderful landscapes, an extraordinary view, while taking the opportunity to exercise. Wait no more, Colorado is the place for you.
Colorado for nature lovers
Colorado's own natural wealth, especially in the west, makes it a splendid place for nature lovers to reconnect with it when they get away from the hustle and bustle of the city. One of the most characteristic expressions of this idea is El Arapaho and Roosevelt National Forests, which is a park with immense forests and grasslands where you can do various activities in contact with nature. Camping and hiking are some of the activities that you can do in this wonderful national park. Among the forests and meadows there is a great network of trails where you can walk, admire the landscapes, enjoy the outdoors and reconnect with nature. Likewise, you can camp in the padradera or in the woods near the lake to spend more than a day enjoying this wonderful place. It is also possible to join excursion groups to do the tours or to camp that will make specialized recommendations so that you can enjoy your visit to the fullest.
"Did you know that Colorado is known as a centennial state thanks to the fact that it entered the Union in the centennial year of the United States Declaration of Independence?"
Top 7 travel tips in Colorado
1. Catch a trout in a beautiful lake
The Grand Mesa National Forest offers the perfect outdoor setting for adventure, including plenty of activities that you enjoy. One of the favorite activities is fishing in the beautiful lake of the park; you can get trout, assassins and other variety of fish. It is also an ideal place for hiking, camping and sharing with the family. As if that were not enough, the park has a great variety of wildlife that can be observed in their natural habitat.
2. Attend a wine tasting among the canyons of Colorado
In Grand Junction you can not only enjoy the wonderful natural landscapes offered by the canyons of Colorado but also because it is one of the most important wine areas in the country, there are 24 wineries that offer wine samples around the entire canyon. Get on a vehicle and, travel through the natural wonders of the place and taste the wine of these impressive wineries, without a doubt an experience like no other.
3. Boast of knowing the largest Alpine forest in the world
Visit the Rio Grande National Forest and be part of a wonderful natural landscape, incredible mountains and imposing river and see up close the largest agricultural alpine valley in the world, El Valle de San Luis. In the park there are several companies that offer complete services to carry out any type of activities, from transport to advice and equipment. Canoe, fish, or hike one of the wonderful trails. Without doubt an unforgettable experience.
4. Sandboard in the dunes
The Great Sand Dunes from National park and reserve is a park full of Alpine tundra, forests, great dunes, meadows and wetlands are all protected features under the Great Dunes natural system. One of the most popular activities that you can enjoy in the park is Sandboarding in the sand dunes, which is an extreme sport in which you slide through the sand on a kind of skateboard without wheels. The park also offers an establishment where you can rent all the equipment and advice you need to enjoy this sport.
5. Go skiing to Aspen
Colorado's mountainous diversity and climate make it an ideal place to ski. Aspen is one of the most popular places to practice this attractive sport. Aspen has a myriad of slopes of all levels, many centers and schools to learn from scratch, shops to buy or rent ski equipment and a fantastic infrastructure with elevators that offer you greater comfort. It is an excellent choice to enjoy good skiing in Colorado.
6. Reach the top of Pike Peak
Pike Peak is on the list of peaks that exceed 14,000 feet in height, it is the most visited peak in the United States and one of the most visited in the world, receiving more than half a million people each year who seek to complete the mission to reach the top. Become part of this fun and energizing tradition, grab all the gear and climb to the top of the peak on foot, by bike or by motor vehicle. Take the opportunity to enjoy the wonderful view offered by the mountains and Colorado Springs. It is a visit that you cannot miss if you go to Colorado.
7. Go hunting moose
The extraordinary wildlife that Colorado offers makes it a conducive destination for both viewing and hunting. At Glenwood Spring in the White River National Forest you can reserve a spot to go hunting. Winter is usually the best season to hunt elk as these majestic senna animals are forced to leave the highlands due to snowfall and settle in more accessible areas. If you like hunting, don't waste time and come to Colorado.
FAQs: Cabins in Colorado
Which types of amenities are available in the cabins in Colorado?
In regard to the facilities you can find on Holidu, it seems that the cabins in Colorado contain everything that travelers want! Here, the cabins generally offer a variety of facilities, the most popular being: internet (82%), balcony (70%), and barbecue (65%)...Sounds tempting?
How are the reviews for the cabins in Colorado?
The cabins in this destination are often well rated. 60% of cabins have a rating of 4.5 stars, which means that here, it is possible to find the perfect cabin for your next trip!
Are the cabins in Colorado child-friendly?
Holidu's data reveals that 49% of cabins in Colorado are suitable for families with children, it will therefore be easy to find the perfect cabin for you and your family.
Are the cabins in Colorado suitable for travelers who wish to take their pets on vacation?
Yes! In Colorado, 19% of the cabins offer the possibility for travelers to take their pets with them, 2% also have a garden!
Do the cabins in Colorado generally come with an internet connection?
Of course! According to last year's data, 82% of cabins in Colorado have an internet connection. You will be able to access your emails and favourite social media sites throughout your stay!
Do the cabins in Colorado generally have a fireplace or a pool?
Good news! According to Holidu's database, 57% of the cabins in Colorado have a fireplace. It's the perfect destination for a winter getaway!
Are the cabins in Colorado suitable for stays in big groups or better for a vacation as a couple?
Here, according to Holidu's database, 43% of cabins are suitable for groups of up to eight guests, 20% of these cabins have at least four bedrooms. But 82% of cabins also have facilities for groups of up to four travelers, and 72% of the cabins include at least two separate bedrooms. This is therefore the ideal destination for taking your family on vacation (small or large)!
Destinations in Colorado for Cabins
Holiday destinations nearby for Cabins
Holidu compares hundreds of websites to find your perfect holiday rental for the best price.