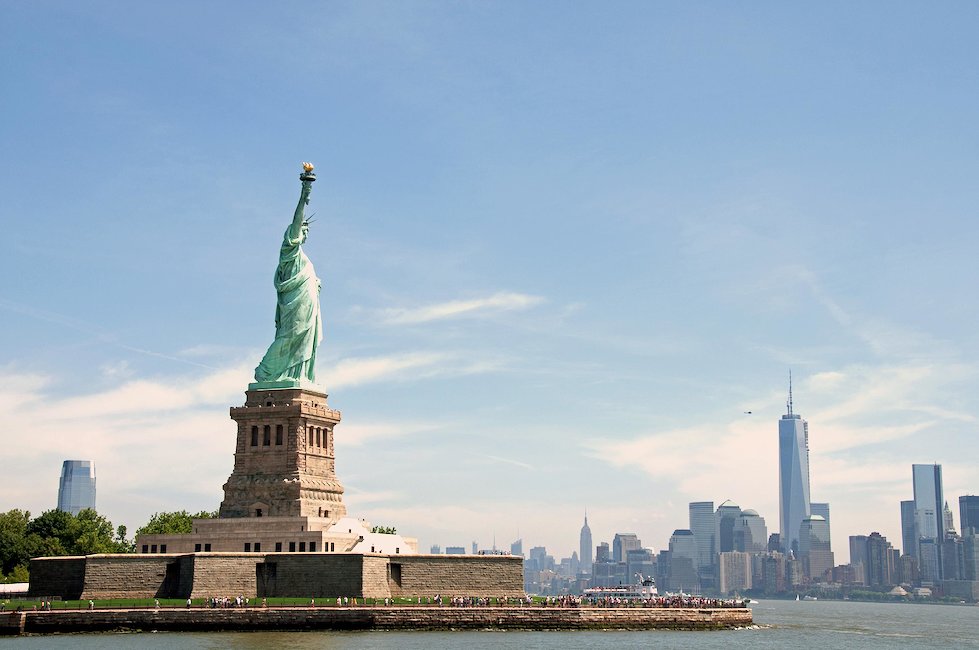 Vacation Rentals in Salisbury (MA)
Start comparing over 3 rentals in Salisbury (MA) and book at the best price!
Popular Vacation Rentals in Salisbury (MA)
Find Vacation Rentals in Salisbury (MA)
Highlights Salisbury (MA)
Summer beach town
New England Coast
Boardwalk and arcades
Waterside recreation
Hiking
Most popular in Salisbury (MA)
Prices and availability
Prices
November
December
January
February
March
Oct 16 - Oct 23
$204 per night
Oct 23 - Oct 30
$267 per night
Oct 30 - Nov 06
$378 per night
Nov 06 - Nov 13
$397 per night
Nov 13 - Nov 20
$385 per night
Nov 20 - Nov 27
$841 per night
Nov 27 - Dec 04
$752 per night
Dec 04 - Dec 11
$266 per night
Dec 11 - Dec 18
$388 per night
Dec 18 - Dec 25
$383 per night
Dec 25 - Jan 01
$330 per night
Jan 01 - Jan 08
$0 per night
Jan 08 - Jan 15
$0 per night
Jan 15 - Jan 22
$0 per night
Jan 22 - Jan 29
$0 per night
Jan 29 - Feb 05
$0 per night
Feb 05 - Feb 12
$0 per night
Feb 12 - Feb 19
$0 per night
Feb 19 - Feb 26
$0 per night
Feb 26 - Mar 05
$327 per night
Mar 05 - Mar 12
$0 per night
Mar 12 - Mar 19
$0 per night
Mar 19 - Mar 26
$0 per night
Mar 26 - Apr 02
$344 per night
Average price per week
Availabilities
November
December
January
February
March
Percentage of available rentals
Vacation rentals in Salisbury
Discover Salisbury with a comfy vacation rental
Perched on the shimmering Atlantic coast is one of Massachusetts's oldest towns, Salisbury. This breezy coastal town is less than an hour's drive from the state capital Boston, making it an attractive weekend getaway. The town's nerve center is its nostalgic Boardwalk replete with colorful carousels, game arcades, circus music, and cotton candy. Salisbury's historic homes meanwhile serve as a poignant reminder to the town's past. There's outdoor recreation too from exploring the iconic New England coast to sampling its exceptional culinary offerings. Enjoy it all with a vacation rental as your base.
Cozy vacation properties for all tastes
This much-loved beach town has been welcoming visitors for decades now whether large families, groups of friends, or independent travelers. Vacation rentals on Holidu are geared to the beach experience and you'll find thoughtful amenities such as Jacuzzis, hot tubs, sunny terraces, and fully-equipped kitchens. But the best part is the direct beach access and sweeping ocean views you'll wake up to. Rentals near the Boardwalk area will fetch you quick proximity to all those ice cream parlors, arcades, and sea-front bars. For a more rustic stay, consider booking accommodation around the nearby Newbury Beach – you'll be close to the Merrimack River and the Parker River National Wildlife Refuge.
Travelers and activities
A destination for outdoorsy types
At about 700 feet long, the Salisbury Beach Boardwalk is where all the action is at, and first-timers will go crazy browsing through all those souvenir shops selling quirky bric-a-brac, beachwear, and sunglasses among other things. Eighties cover bands add a cinematic touch to the Salisbury Boardwalk experience. The waterfront cafés and restaurants are for perfect for a romantic date with that someone special, and highly recommended is the Seaglass Oceanfront Restaurant & Lounge, set right on the water. With all those Boardwalk distractions, don't forget to enjoy the five-mile-long Salisbury Beach with its blue waters and grassy sand dunes.
Outdoor shenanigans for all
A popular public recreation area, the Salisbury Beach State Reservation is a fantastic spot to launch your kayak or canoe into the Merrimack River – or even enjoy coastal horse-riding, swimming, and fishing. Whilst here, keep an eye out for Butler's Toothpick, a pyramidal-shaped navigational marker which juts of the Merrimac River. Back in the days, it served as a warning to sailors who ventured too close to the coast. For more oceanside wilderness, head south to the windswept Parker River National Wildlife Refuge, an oasis of clear waters, wide sandy beaches and hiking trails such as the Hellcat trail. Here, you can also observe birds like the osprey, mallards, and snowy owls from up-close.
Travelers and activities
Distractions for the entire family
Once the sun sets, you'll find that there's plenty to do at Salisbury from taking a moonlit stroll on the beach to checking out the live music scene. Attend a show at "the best live music venue on Boston's North Shore" – the Blue Ocean Music Hall. Their stand-up comedy nights are crowd-pullers as are the R&B and jazz concerts. With ocean views to die for, SurfSide proposes al fresco dining on a spacious deck with live music, dinner, and drinks. Catch the late night football game or make new friends playing pool at The Winner's Circle, a Salisbury fixture since 1973. They have free stand-up comedy on Tuesday nights too.
A destination for families
One of the town's most long-standing attractions since its inception in 1919 is Joe's Playland, a beachfront arcade where kids and the young-at-heart go wild with all those flashing pinball machines, video games, and rides. There's foosball, air hockey, and delicious hot fudge sundae too! Just behind Joe's Playland at Broadway Mall is the brightly-colored Salisbury Beach Carousel, a tradition for over 100 years. Take a spin on this nostalgic ride complete with its flashing lights and familiar circus music. No Salisbury sojourn is complete without a creamy, homemade ice cream so swing by Swell Willey's Handmade Candy & Ice Cream, and ask for their famous chocolate milk turtles!
"Did you know that Salisbury was originally inhabited by the Naumkeag Indian tribe, and that it was first settled in 1638?"
Top 5 travel tips for Salisbury
1.Pettengill Farm
Established in 1792, this community-minded farm welcomes visitors to witness the workings of an organic farm from up-close. The farm often hosts events like the whimsical Gnome and Fairy Discovery Walk where you can walk through enchanted forests and serene salt marshes with a knowledgeable guide in tow.
2. Music on the Beach
One of the town's most beloved attractions are the free weekly concert series along the Boardwalk. Summer in particular heats up as DJs take over – there's hula hoops, water bubbles, and late night dancing to be enjoyed.
3. History at the Custom House Maritime Museum
A 15-minute drive south of Downtown Salisbury will get you to another pretty coastal town, Newburyport whose maritime museum lies housed inside a Classical Revival-style building. Old photos, ship models, and other well-preserved artifacts here trace the region's colorful maritime history.
4. Whale-watching escapades
Newbury is also the starting point to fun-filled whale-watching excursions in the Atlantic, and local outfitters such as Newbury Whale Watch are recommended. A stunning and diverse sea life awaits from seals, sharks, and porpoises to migratory sea birds.
5. Hampton Beach beckons
Finally, make time for a day trip to the chic beach town of Hampton Beach. Try your luck at the Hampton Beach Casino, and then head over to Explore the Ocean World Oceanarium where you can see and touch sea creatures particularly those from the Gulf of Maine.
FAQs: Vacation Rentals in Salisbury (MA)
On average, how much do vacation rentals in Salisbury cost?
Considering the average cost of $319.79 per night, Salisbury lies at the lower end of the price range for vacation rentals in the USA.
Which months allow you to save the most on vacation rentals?
Those who want to save as much as possible travel to Salisbury in February, January, and March, the cheapest months of the year, with average prices of $264.98, $267.07, and $274.11 per night, respectively, based on data collected in 2020.
When are vacation rentals more expensive in Salisbury?
When it comes to looking for a vacation rental in Salisbury, the months when you will pay the most are, in order of highest to lowest, August, July and June, with average prices per night of $384.32, $381.63, and $365.86, respectively.
Is Salisbury a good location for a last-minute getaway?
When going on vacation to Salisbury, we recommend you to think ahead as 86% of rentals are usually booked, according to last year's data.
What are the best months for a spontaneous getaway?
The months that offer the most accommodation options are, on average, May (with an availability of 27%), March (21.33%), and February (19%), according to the trends observed in 2020.
When are there fewer vacation rental options available in Salisbury?
The months with the lowest properties available in Salisbury are, in order, July, August, and October with respective average availability figures of 1%, 3.2%, and 9.4%, based on data collected in 2020.
How many rentals are there in Salisbury?
Holidu works with 2 different partners to give you an inventory to choose between 30 properties we have in Salisbury.
Vacation destinations nearby
Holidu compares hundreds of websites to find your perfect holiday rental for the best price.