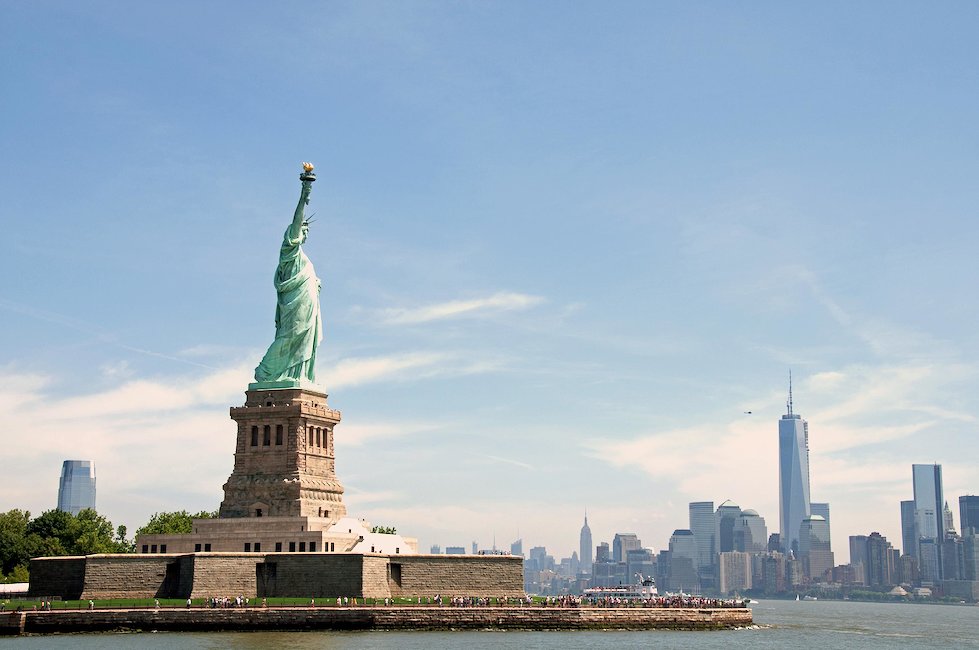 Prices and availability
Current Vacation rental prices Gloucester (MA)
$501 annual average
Oct
Nov
Dec
Feb
Mar
Apr
May
Jun
Jul
Aug
Sep
Average price per week
Current vacation rental availability Gloucester (MA)
40% annual average
Oct
Nov
Dec
Feb
Mar
Apr
May
Jun
Jul
Aug
Sep
Percentage of available rentals
Vacation rentals in Gloucester (MA)
Vacation rentals accommodations
Are you yearning to get away from the hustle and bustle of city life? If so, consider spending your vacation in Gloucester (MA), where you will get the best of both worlds. A sunny and temperate climate, as well as the fresh ocean air. Gloucester (MA) is an ideal location for a relaxing vacation and enjoying various activities. Gloucester (MA) is a city located in Essex County, Massachusetts. It is situated on Cape Ann, a peninsula extending into the Atlantic Ocean. The city has fabulous rental properties to offer for those interested in spending their vacations here. The vacation rentals are not only ideal for those looking to experience the unique culture of Gloucester (MA), but they are also perfect for those who are seeking peace. The rentals are superb, and will you see the value for your money when you are there. You will be assured of a pleasant stay when you rent one of these properties. The rentals are well equipped with appliances and amenities, so you will not lack anything during your visit. The properties are also situated in great locations so that you can enjoy the sights and sounds of this beautiful town.
Enjoyable vacation rentals for everyone
Whether you are with your family, friends, or a couple looking for a romantic getaway, there is a vacation rental that will suit your needs. There are properties to suit all tastes and budgets, so you can easily find one that fits your budget. Some of the vacation rentals are pet-friendly so that you can bring along your furry friends. This is excellent news for those who love to travel with their pets. Gloucester (MA) offers a variety of activities that both you and your pet can enjoy. You can also travel with your kids because there are also kid-friendly rental properties. While you explore the town, your children can stay in the rental and be entertained since the internet and cable TV are usually included in the package.
Vacations in Gloucester
The area and getting around
Attractive neighborhoods
The town has many attractive neighborhoods that are perfect for a vacation rental. You can find properties in the historical district, close to the beach or cliff. The town has a rich history, and there are several historical landmarks you can visit during your stay in the city. The Stage Fort Park, for example, dates back to the 1650s and has been declared a National Historic Site. The Stage Fort Park is on top of a hill that provides an excellent view of the surrounding area, and it includes a playground, basketball court, and picnic tables. Another famous landmark is the Rocky Neck Art Colony. This area located just outside the city has attracted artists for more than 100 years. The colony includes many wooden structures built by the artist community, and it is now a registered National Historic Landmark. The Gloucester beach is also a great place to visit, as it is one of the few sandy beaches in the area. The Gloucester House Concerts are a must-attend during your visit if you love live music. These concerts take place in a house, including jazz, blues, folk, and classical music. The concerts are free, but donations are accepted to support the musicians.
Pleasant area to stay
The town of Gloucester is located in Essex County, Massachusetts. It is a popular tourist destination, offering beautiful coastal scenery and ample opportunities for outdoor recreation. The town is also home to various cultural attractions, including art galleries, museums, and theaters. Security is also guaranteed, as Gloucester has a lower crime rate than the national average. The rentals are gated and patrolled, and there are also several police officers to provide security for the guests. The rental properties are also discounted during the offseason, making it an excellent opportunity to visit Gloucester and enjoy all it offers at a fraction of the cost. The shops and groceries are close, making it easy to buy groceries and other necessities. Several shopping malls within a short drive make it easy to purchase last-minute items needed during the stay.
Travelers and activities
Gloucester (MA) for sportsand adventures lovers
Gloucester has in store for adventure seekers some of the best seaside cliffs on the East Coast. Because of this, rock climbing in Gloucester has become one of the favorite activities among people who are passionate about climbing. Several outdoor outfitters, such as Eastern Mountain Sports, offer climbing trips and lessons for those who have never climbed before. The city of Gloucester is also an excellent place for bird watching. The Annisquam River and the inner harbor are home to various birds, including seagulls, terns, and herons. Along with the city's seaside cliffs and historical buildings, there is plenty to do in Gloucester for travelers, including kayaking and sailing. Several boat rental companies offer daily or weekly rentals of sailboats, canoes, and other types of water vessels.
Gloucester (MA) for culture and history enthusiasts
History and culture are among the things one should not miss while visiting Gloucester (MA). Beautiful vacation rentals in this town will make everyone enjoy them for sure! Ranging from traditional foods to festivals, churches to monuments, Gloucester (MA) has a lot to show for anyone interested in history and culture. For example, the Mary Dunn Lighthouse, dating back to 1831 and overlooking the East Gloucester Harbor, is a fantastic spot for history and culture lovers. Also, the Gloucester History Museum is a great place to visit if you want to know more about the town's past. There are several places in town for foods that one shouldn't miss.
Did you know that Gloucester is home to the oldest fishing pier in the United States? The Gloucester Fisherman's Memorial is a tribute to the fishermen who have perished at sea. Also, if you are an art lover, stop by the Cape Ann Museum, where there is a permanent exhibition on the history of Gloucester's art scene.
Top 5 travel tips
East Gloucester Harbor
The harbor is one of the most critical parts of Gloucester's history. It is also a great place to behold the beauty of the sunset, so it will be a great choice to stay nearby.
Stage Fort Park
The park is a great place to spend an afternoon with the family. There's a playground, basketball courts, and a picnic area perfect for a day outdoors.
Niles Beach
The beach is a great place to enjoy the view of the Annisquam River and have some fun playing in the sand and waves.
Old Town Gloucester
The area is home to various boutiques, galleries, and restaurants that will make your stay in Gloucester even more enjoyable.
The Fisherman's Memorial
This monument is a solemn reminder of the dangers fishers face while at sea. It is a great place to pay your respects and learn about the town's maritime history.
FAQs: Vacation Rentals in Gloucester (MA)
How much do you pay, on average, for vacation rentals in Gloucester?
Based on last year, Gloucester had an average price of $574 per night, a relatively high one for a city in the USA.
During which months can you find the best price for vacation rentals in Gloucester?
Those who want to be budget-friendly should travel to Gloucester in September, November, or June, which are the months that offer the most discount, with average prices of $519, $523, and $526 per night, respectively, based on the previous year.
In which months is it more expensive to rent a vacation rental in Gloucester?
When it comes to looking for a vacation rental in Gloucester, the months that cost the most are, in order of highest to lowest, January, May and April, with average prices per night of $678, $614, and $604, respectively.
Are there usually many vacation rentals available in Gloucester?
It is better to plan ahead in Gloucester as only 19% of the properties are available throughout the year, following the data observed in the previous year.
When are more vacation rentals available?
The best months to find free accommodation in Gloucester are September (the average amount of properties that are available reached 38% of the total last year), January (35%), and December (28%).
How many vacation rentals are there in Gloucester?
In Gloucester we have a comprehensive catalog of approximately 130 properties, with options to suit everyone, thanks to our 2 local and international providers.
Most popular in Gloucester (MA)
Vacation destinations nearby
Holidu compares hundreds of websites to find your perfect holiday rental for the best price.