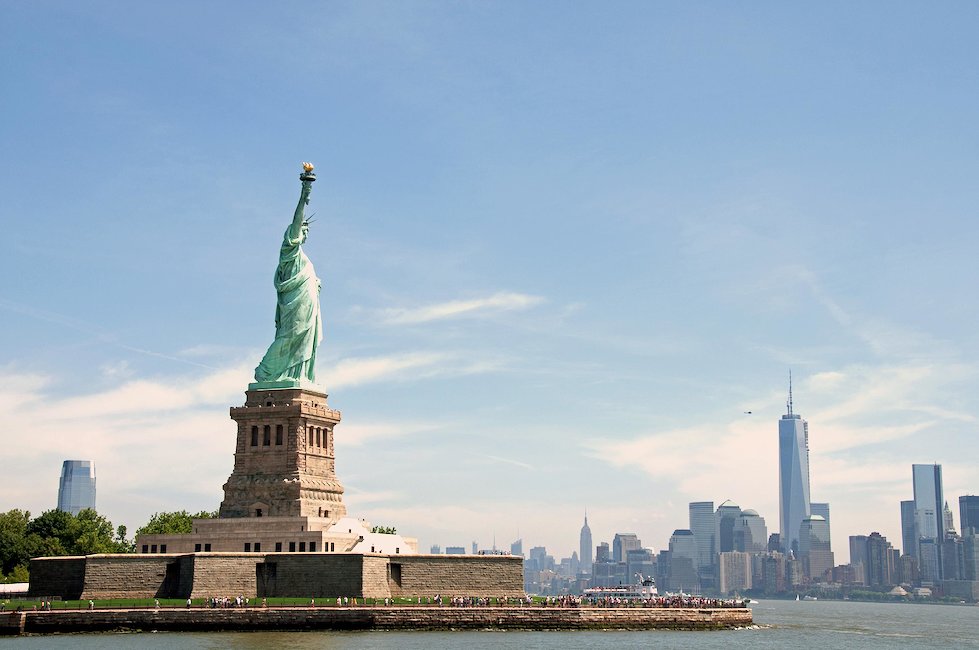 Prices and availability
Current Vacation rental prices Plymouth (MA)
$520 annual average
Average price per week
Current vacation rental availability Plymouth (MA)
41% annual average
Percentage of available rentals
Vacation rentals in Plymouth
Wonderful rental locations in Plymouth
Plan your next trip to the stunning town of Plymouth. You will find this town located in the Plymouth County of Massachusetts, United States of America. This town has been important due to its involvement in America's history, its folklore and the culture. Founded in 1620 as the site of the Mayflower Pilgrims colony, making it one of the oldest municipalities in the nation, the rich and extensive history of this area will have a lot for you to discover. This town is also where the first Thanksgiving feast took place. Plymouth is situated just a short drive south of Boston and it has a population of around 61,528 inhabitants, making it the ideal destination for you if you wish to learn about history while staying in a tranquil town.
Vacation Rentals in Plymouth
You will be able to find plenty of delightful rental properties in this historical town. Have your morning breakfast on a spacious patio while admiring the surrounding natural landscape. Spend the day swimming in your private pool during a hot summer day or invite friends over for a barbecue in your garden. Have a cozy evening with your loved ones by the fireplace during a cold winter night. These are some of the memories you could be making with accommodation in Plymouth.
Vacations in Plymouth
The area and getting around
There are plenty of ways you can make your trip to Plymouth. If you choose to make your journey by car, then the Interstate 93 (Southeast Expressway) and MA Route 3 will help you get there from the neighboring main city. Taking a bus to the destination is also a viable option, With the Plymouth & Brockton (P&B) Street Railway Company you will be able to take the bus from plenty of cities in the regions. However, if you want to take a train to Plymouth, you will only find the MBTA Commuter Rail trains which connect the town with the city of Boston. If you are looking for a nearby airport to fly into, the closest ones will be the Provincetown Airport and the Boston Airport, both provide commercial flights from national and international destinations.
Where to eat in Plymouth
This small historic town has plenty of restaurants for you to try out during your stay. If you are looking for an upscale dining experience, head to The Greedy Goose. This restaurant run by Francesca and Ben Palmer serves an à la carte menu and seven- or 11-course tasting menus. Another great spot is the Boathouse Cafe. This eatery provides delicious and fresh seafood, all the fish is caught from the restaurant's boat or sourced from local fishermen. Here you will find dishes such as the caught crab and mayo sandwiches, local fish goujons, and hot or cold seafood platters.
Travelers and activities
Plymouth for outdoor explorers
There are plenty of ways you can enjoy the outdoors while visiting this town. Go for a hike on the North Cornish coast. Here you will be able to take a guided tour starting from Morwenstow through a trail that covers clifftops, meadows, and valleys while the guide tells you all about the area's history. On the other hand, you can go horseback riding on the Liberty Trails. With Dartmoor Horseback Adventures you will be able to go for a 15 mile horseback riding experience made for riders of all ages and levels.
Plymouth for family activities
If you choose to take your family with you to Plymouth for your vacation, then these will be some fun activities for you to enjoy while being there. Head over to Plymouth Rock to find an adventure. It has been said that this boulder was the spot where the original Mayflower landed after it crossed the Atlantic Ocean. Here you will be able to take a hike and learn about the history of the pilgrims. Another fun adventure can be found at the Pirate Cruise. Here your kids can dress up as pirates, wear moustaches and exchange water-canon squirts to the enemy vessel.
Did you know that Plymouth is named after the English city of the same name, where the Mayflower departed for America?
Top 5 travel tips for Plymouth
1.Plimoth Plantation
Relive the history of the pilgrims. Here you will find a replica of the original Pilgrims' settlement which recreates the life of the Plymouth Colony.
2.Mayflower II
Explore one of the most important vessels in history. You will find this ship that was built in England during the early 1950s while learning about the tale of the European settlement in America.
3. Pilgrim Memorial State Park
​​Spend an afternoon at the park. Here you will be able to go for a jog, have a picnic out in the open air, and have the chance to visit the famous Plymouth Rock which now is a treasured American icon.
4.National Monument to the Forefathers
Discovers a historical landmark. Built-in 1889, this 81-foot-tall monument commemorates the founders of the Plymouth Colony.
5.Pilgrim Hall Museum
Get to know all about the pilgrims. This museum has artifacts which include furniture, books, and belongings of the pilgrims.
FAQs: Vacation Rentals in Plymouth (MA)
How much do you pay, on average, for vacation rentals in Plymouth?
Plymouth is one of the most expensive cities in the USA. The price for a vacation rental is around $461 per night.
Which months allow you to save the most on vacation rentals?
If you want to save the maximum during your visit to Plymouth, travel in February ($391 per night on average), March ($418), or January ($418), to find the lowest prices for the whole year.
In which months is it more expensive to rent a vacation rental in Plymouth?
When booking a vacation rental in Plymouth, the highest prices can usually be seen in the month of August (with an average of $521 per night), followed by July ($492), and then September ($489).
Is Plymouth a good location for a last-minute getaway?
If you decide to put Plymouth on your bucket list, we suggest organizing your vacation long before you go because it tends to be very high in demand, with an annual average of 72% of rentals booked the previous year.
Which months offer the highest availability?
The months when it's easiest to find free accommodation in Plymouth are January (the average amount of properties that are free reached 49% of the total last year), October (46%), and February (44%).
How many rentals does Holidu have in Plymouth?
In Plymouth we have a comprehensive catalog of around 170 properties, with options for all tastes, thanks to our 2 local and international providers.
Vacation destinations nearby
Holidu compares hundreds of websites to find your perfect holiday rental for the best price.