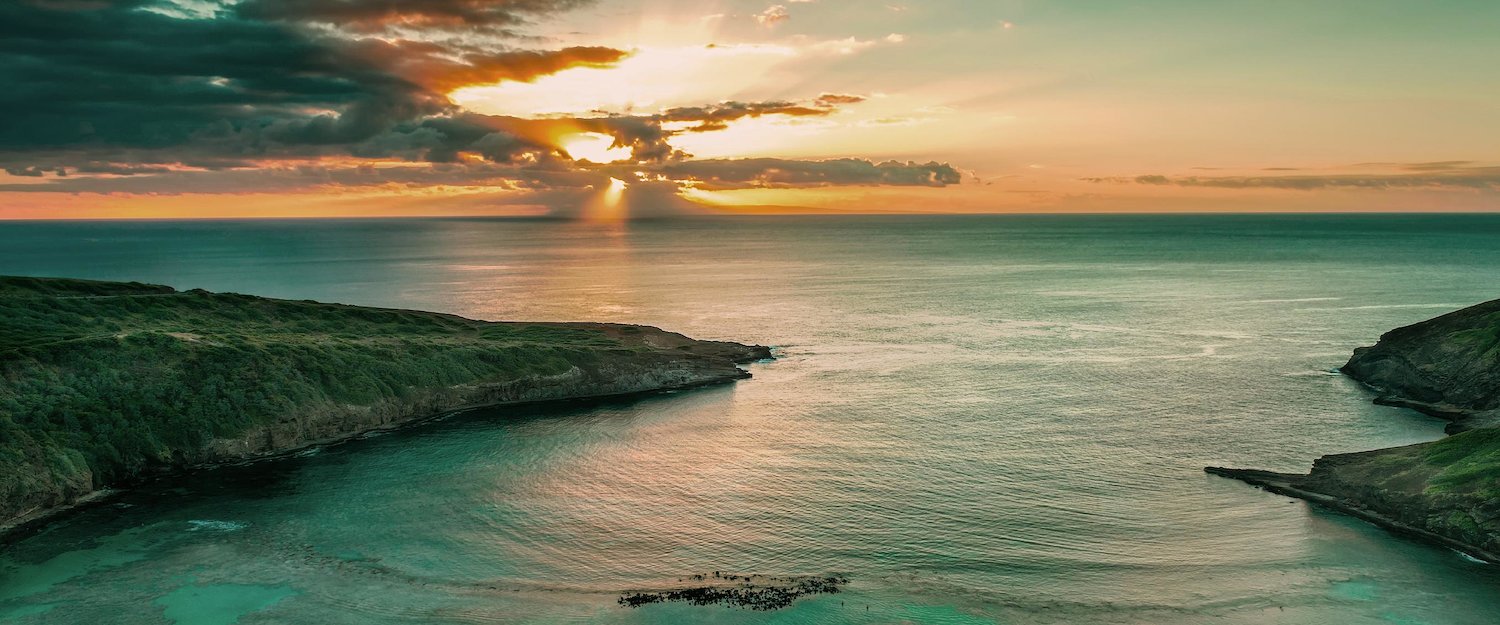 Vacation Rentals in Oahu
Start comparing over 637 rentals on Oahu and book at the best price!
Best vacation rental deals on Oahu
Vacation rentals with free cancellation
Pet-friendly Vacation Rentals
Vacation Rentals with Pool
Vacation Rentals with Internet
Find Vacation Rentals on Oahu
Highlights Oahu
Rich culture
Ethnic Island Cuisine
Thriving Natural Settings
Interesting Historical Events
Relaxing Crystalline Beaches
Other property types on Oahu that might be interesting:
Prices and availability
Prices
December
January
February
March
April
Nov 20 - Nov 27
$335 per night
Nov 27 - Dec 04
$345 per night
Dec 04 - Dec 11
$344 per night
Dec 11 - Dec 18
$371 per night
Dec 18 - Dec 25
$422 per night
Dec 25 - Jan 01
$447 per night
Jan 01 - Jan 08
$417 per night
Jan 08 - Jan 15
$374 per night
Jan 15 - Jan 22
$360 per night
Jan 22 - Jan 29
$350 per night
Jan 29 - Feb 05
$343 per night
Feb 05 - Feb 12
$351 per night
Feb 12 - Feb 19
$376 per night
Feb 19 - Feb 26
$373 per night
Feb 26 - Mar 05
$375 per night
Mar 05 - Mar 12
$364 per night
Mar 12 - Mar 19
$372 per night
Mar 19 - Mar 26
$387 per night
Mar 26 - Apr 02
$343 per night
Apr 02 - Apr 09
$363 per night
Apr 09 - Apr 16
$399 per night
Apr 16 - Apr 23
$413 per night
Apr 23 - Apr 30
$414 per night
Apr 30 - May 07
$391 per night
Average price per week
Availabilities
December
January
February
March
April
Percentage of available rentals
Oahu Vacation Rentals
Apartments and homes in the heart of Oahu
Find the perfect vacation home in the city center with the amenities you're looking for. You can find properties dotting the coast of Oahu, in Honolulu, Waikiki, and even the interior at Wilhelmina Rise. Properties located in the heart of Oahu, are priced for vacationers, tourists and those travel geeks who can't get enough sun, sand and surf. Beautifully furnished rooms recall island charm and have oceanfront views of Waikiki Beach and, further along, the Mamala Bay and Paradise Cove Luau.
Find the beach cottage of your dreams
There is a vacation rental for everyone in Oahu, no matter how long you're staying, where you want to be located or what your budget is. Pick from a selection of boutique-style apartment units and condos for longer term stays. Or else, you can opt to share a studio for 3 with a pool and garden and a 3 minute walk to Sunset Beach as well as other activities like boogie boarding, hiking and watching humpback whale migrations! You can also go for a beach cottage sitting on a serene and picturesque hillside in Kailua, Oahu, with access to Waimanalo Beach.
Enjoy the features of a well-stocked rental home
Take advantage of the central rental home locations and room service along with all standard hotel amenities and perks like tennis courts, day-long golf courses and views of the mountains and The Royal Hawaiian Theater Legends in Concert. If you're staying in a vacation home, you can take full advantage of the premises' multiple perks like pools, garden terraces, whirlpools and stunning drives to the various beaches. They're also steps away from local coffee shops, yoga studios on the waterfront, homegrown island restaurants and grocery stores.
Orientation
Gather in Oahu
Lovingly known as "The Gathering Place" Oahu is the jewel in Hawaii's collection of islands. It is home to lush greenery, picturesque bays and oceanfronts and breakneck waves on its coasts and high mountain peaks and dormant volcanoes in the interior.
Besides its capital city, Honolulu, which is just the southeast part of the island, Oahu is also known for other districts like Pearl Harbor, Diamond Head, Hanauma Bay, Kāneʻohe Bay, Kailua Bay and North Shore.
There are a range of ways of getting around Oahu. The easiest, of course, would be a car rental. But their transit system known as "TheBus" is quite convenient, takes you anywhere across the island and, at $2.50 a ticket, is incredibly cost-effective.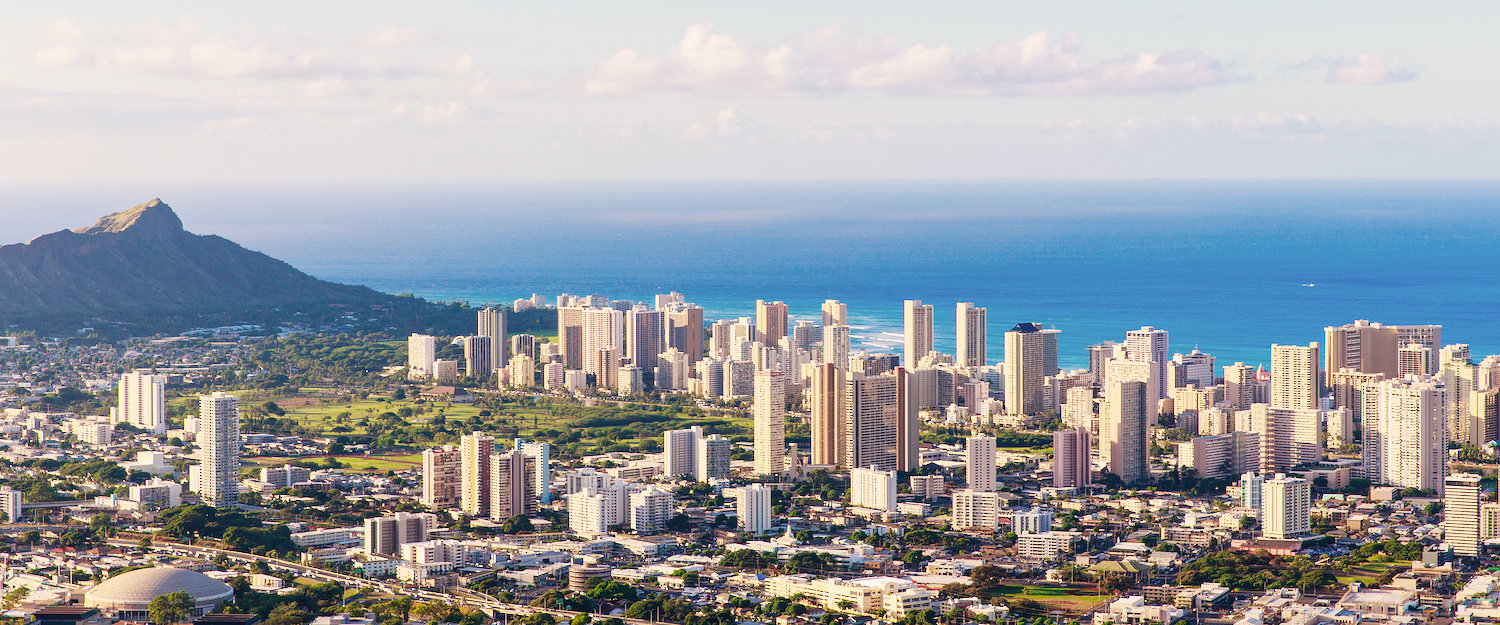 Activities
Oahu for Surfers
Whether you're a mere mortal or a surf goddess, Oahu's numerous coastlines and beaches along with its mountainous interior makes for some pretty diverse waves, open to all skill levels. Because of it's isolated location, it receives some of the best winds and waves. For beginners, the North Shore at Ehukai Beach Park serves up decent and manageable waves. For those who are looking for some risk, Backyards, also on the North Shore, sees many fast, advanced waves with a steep lip.
Oahu for Families
There are tons of things for families to do in Oahu. The city is well-connected and you'll be wondering how to cram everything in. Of course, parents will love to squeeze in a history lesson in all the beach fun so begin with a tour of Pearl Harbor and then head to Diamond Head beach to relax. You can snorkel at Hanauma Bay, with turtles and tropical fish for company. You can even catch traditional hula dancers at the Polynesian Cultural Centre, located on the North Shore. And don't miss the fireworks, every Friday evening around 8pm, presented by the Hilton Hawaiian village.
Oahu for Travel Nomads
Travel nomads listen up: Oahu is literally the perfect intersection between beach bumming, relaxation and strenuous activity. From hiking the interior at Diamond Head and taking in its stunning views to visiting the picturesque Byodo-In Temple for a peaceful afternoon, there is so much to capture the imagination. If you're in Ala Moana Beach Park, you won't want to miss the Yoga Floats, which is yoga on a standup-paddleboard. The park also features hang gliding tours, helicopter tours and parachuting.
Top 5 Things to do on Oahu
1. Hike to a volcano
Diamond Head Monument features marathon just gorgeous views of the island and the sea. There is a trail that leads hikers to the summit, which is a volcanic tuff cone.
2. Check out Iolani Palace
Originally the home to the last monarchs of the island, Iolani Palace has now been converted into a museum with tours and exhibits that trace back the history of the peoples.
3. Head to Kualoa Ranch
Look fast: you may catch your favorite movie star filming a scene at Kualoa Ranch. It's a 4000-acreprivate nature reserve that also is also an active cattle ranch. The ranch offers a buffet-style lunch and ATV tours of the area and ziplines through its lush trees.
4. Spend the day at the Ko Olina Golf Club
If you'd like to spend a little less time in the urban centres or traversing up mountains, a day on the course may be just the thing for you. The Ko Olina Golf Club is a 642-acre planned vacation and resort spot just 17 miles north of Honolulu near Paradis Cove Luau. And you'll certainly feel like you'r in paradise with its beautiful, well-kept greens and friendly staff.
5. Shop 'til you drop at Ala Moana Centre
Got hit with the shopping bug while you're on vacation? Then head to the Ala Moana Centre for a day filled with drinks, dining and, of course, shopping. With a range of stores, from luxury to budget-friendly, you'll be hard-pressed not to walk out with something. Don't forget to check out the secret basement with a Japanese food court where beers start at a dollar and there's sushi and ramen galore!
"Ocean Power Technologies, located at MCBH (Marine Corps Base Hawaii) ocean-tests its wave power generation system at Kāneʻohe Bay."
Useful Information
Two Seasons, Tons of Fun
Oahu has two seasons: winter, which goes from November to April and summer, from May to October. Temperatures in the winter hover in the low 70s to mid 80s while summer can be a scorcher. Expect temperatures to soar to the low 90s. Luckily, calm and relaxing trade winds keep even the hottest months bearable at worst and pleasurable at best. If you're on the west coast of the island, it will be drier than the east or "Windward Coast", which is both wetter but also greener.
An Experience for Every Palate
You can plan on no plan or you can plan to bundle your trip around a theme. Many travellers come to Oahu with a specific aim in mind — and, chances are, it's not their first time. To get the most out of everything the island has to offer, many travellers will decide to focus their trip on ecotourism activities, the Honolulu Festival in March or eating their way through the various neighbourhoods. Surfers, of course, are rife in the winter months at North Shore.
FAQs: Vacation Rentals on Oahu
What is the average price for vacation rentals in Oahu?
We can see from our data that Oahu has an average price of $361.50 per night, a relatively high one under the destinations in the USA.
During which months are vacation rentals cheaper in Oahu?
After analyzing our data from last year, the months at the lowest possible cost in Oahu are October, September and April, with average prices of $325.89, $344.36, and $349.35, respectively.
When are vacation rentals more expensive in Oahu?
Analyzing the data from 2020, we found that costs per night for accommodation here are usually higher, on average, during the months of January ($402.25), February ($400.42), and March ($383.15).
Are there usually many vacation rentals available in Oahu?
If you decide to put Oahu on your bucket list, we recommend organizing your visit long before you go because it tends to be very high in demand, with an annual average of 82% of rentals booked in the year 2020.
What time of the year can I find more free vacation rentals?
The months when it's easiest to find available accommodation in Oahu are April (the average amount of properties that are free reached 29.25% of the total in 2020), July (27.75%), and October (26.2%).
Which months is it more difficult to find available vacation rentals?
The months with the lowest properties available in Oahu are, in order, February, January, and May with respective average availability figures of 4.8%, 5.5%, and 5.6%, based on data collected in 2020.
Are there many vacation rentals in Oahu?
Our inventory features around 3700 properties from 6 partners, giving you plenty of choice when searching for your next dream vacation rental!
Vacation destinations on Oahu
Vacation destinations nearby
Holidu compares hundreds of websites to find your perfect holiday rental for the best price.