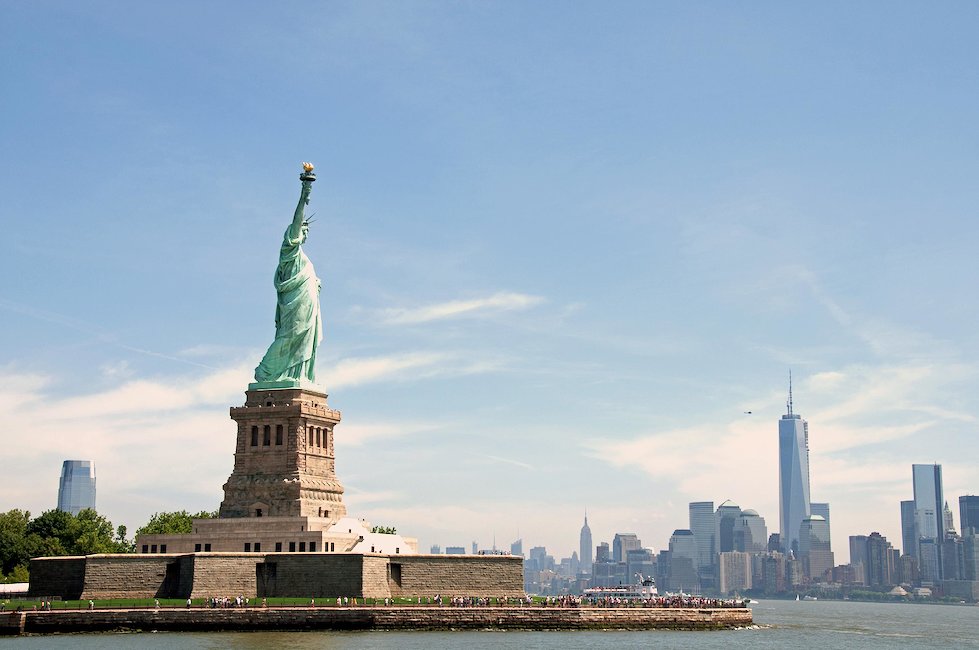 Prices and availability
Current Vacation rental prices Northville
$883 annual average
Average price for 30 Sep - 7 Oct
Average price for 16 Dec - 23 Dec
Average price per week
Current vacation rental availability Northville
29% annual average
Availability for 30 Sep - 7 Oct
Availability for 16 Dec - 23 Dec
Percentage of available rentals
Vacation Rentals in Northville
Vacation rentals location
Are you longing to have a holiday out with loved ones in Northville, Michigan? Our gracious rental services offer you a perfect opportunity to have the vacation of a lifetime. Located in Michigan at the heart of Northville, our vacation rentals create a habitable environment for you and your family. Northville is a hub to many fun and adventuring places. Have fun at the parks, museums, and lake, entice at clubs, theaters and cinemas. Holiday rentals are ideal for you to access the destination of your choice.
Well-furnished homes for everyone
The type of accommodation you acquire highly influences the level of comfort during vacation. Our elegant vacation rentals provide guests with an opportunity to enjoy endless comfort. Full kitchen, spacious dining rooms, hygienic toilets and bathrooms ensure a home-like experience stay. Despite a spacious balcony with a table and chairs, it is also safe for children. Have fun moments with kids at the balcony as you wait for supper to be ready. Enjoy watching favorite channels at standard rooms and unlimited internet services. The spacious pools allows you to dive in fresh waters during hot afternoons.
Vacations in Northville
The area and getting around
Eye catching sites
Northville is littered with adventurous and tourist attraction sites. Grab this golden opportunity and join other vacationers in exploring through marvelous sites in Northville and its environs. Enjoy visiting various parks and do many outdoor activities such as picnics, hiking and children plays. Enjoy the fantastic bike riding at the mountain bike trailhead. Visit Phoenix Lake and enjoy water sports and fishing. It would be wonderful to fish and carry the fish at accommodation homes for cooking with family. Enjoy the amazing museums and art galleries to establish Northville's historical and cultural heritage orientations. Visit oasis golf Center, Lace museum Detroit. Oasis Golf Center, Maybury State national Park and many other places to enjoy to the fullest.
Amazing neighborhood
Take this fantastic opportunity to spoil your close friends with various enticing events and activities happening daily at Northville. Treat yourselves to relishing food options served at different accommodations and restaurants. Join multiple bars and nightclubs at places of your choice. Due to security arrangements and the hospitality nature of neighbors, guests are free to walk, do bike riding, and drive during the wee hours of the night. In this case, street lighting enables guests to enjoy night activities. Interact with gamers at casinos, enjoy watching live shows at theaters, have fun at cinema halls and mine information at libraries. Whether you prefer to purchase your goods at the supermarket, shopping malls, open-air trading centers, or chain stores, Northville city has enough for everyone. Interact with the community at social halls and familiarize yourself with outstanding grievances affecting the community.
Travelers and activities
Sporting activities
After having a captivating moment with family and friends at our well-furnished accommodation, going for a day out is paramount. Numerous outdoor activities are done at different places. Go hiking at several trails, run and walk on paths, conduct picnics, pavilions and have fun with kids at playgrounds. Among suitable hiking areas include Maybury State Park, caddy street dog Park, Fish Hatchery park Bennet, Arboretum, and three ciders farm. Do mountain bike riding at the famous Maybury Mountain Bike Trailhead. Boat riding and boat peddling water sport are done at the parks and the lakes. Enjoy horse riding at Equine moments, corner posts stables and Maybury riding stable horse riding school. Also, enjoy playing tennis, baseball and football in several ground.
Historic sites
Complete your trip to Northville by understanding its rich cultural heritage. First, make a tour to soul studio, where people with special needs express themselves through artistic work of fibres, paint, wood, digital arts, and ceramics. Next, make a trip to the mill race historical village and understand the lifestyle people of Northville and its environment were living. The Northville art house is reputed for its impact on artistic work to the Michigan community and other states. All adults from all states can submit their work, provided more than 21 years old. Therefore, due to the influx of artisans presenting their themes to the art gallery, many artworks are collected and preserved each year. Explore more galleries at cave Detroit and access storage of various artistic works.
Do you know that the city of Northville borders city of Detroit to the west and Ann Arbor to the northeast? It is located at the border of Wayne and Oakland counties of Michigan State!
Top 5 travel tips
Fish Hatchery Park
Fish Hatchery Park is not only a prominent tourist destination but also a reputable industry in Northville Michigan. The hatchery prides itself as the first ever of a kind in the United States of America. It remain one of the sporting hub in Northville city with attractive ball field, playground, and various tennis courts
Maybury State Park and Farm.
Maybury state park is an excellent place for outdoor activities such as hiking, picnic, walking and running. The beautiful scenery culminating from big trees, dirty trails, paved trails and the beautiful lake provides a good environment for pets and dogs. Get educated at Mary Bury on sheep rearing, com maze, hay preservation and rides, among other farm demonstrations.
Bennett Arboretum
Visit the oldest county Arboretum in the State of Michigan. The easy to hike 2 mile trail allows high school to organize cross country at the arboretum. Nature trees and vegetation ensures visitors enjoy serene environment during hiking and picnics.
Mill race historical village
Experience a replica of 19th century buildings at the historical village. Get a ride on 11 acres village surrounded by water on one side. The building include 1900s architectural styles of a church, gazebo, school, a resort and home.
Maybury Mountain Bike Trailhead
The bike trail is a beautiful place with tall trees, beautiful flowers and vegetation. The trails is about 10.8 kilometer long littered with a lot of activities. The moderate nature of the trail allows other hiking activities such as walking, and running.
FAQs: Vacation Rentals in Northville
Is Northville a good location for a last-minute getaway?
So you don't run out of accommodation options in Northville, we recommend you to plan ahead as 85% of rentals are usually booked, according to last year's data.
When are more vacation rentals available?
The most available months are, on average, February (with an availability of 34%), November (27%), and December (26%), according to the trends observed in the prior year.
How many vacation rentals does Holidu have in Northville?
Holidu has around 60 vacation rentals in Northville, provided by 1 different partners.
Vacation destinations nearby
Holidu compares hundreds of websites to find your perfect holiday rental for the best price.