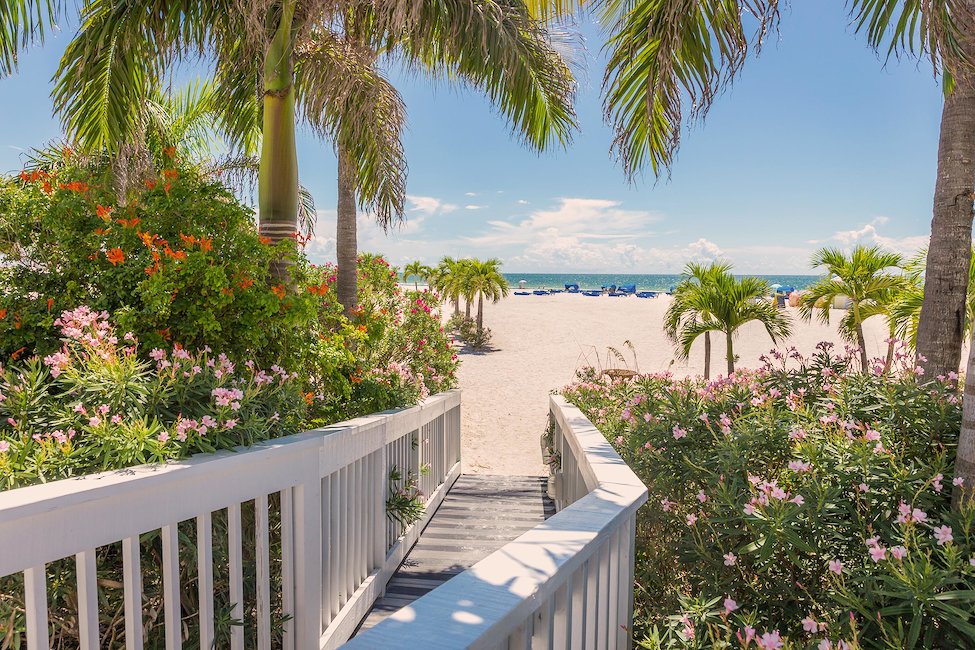 Prices and availability
Current Vacation rental prices North Captiva Island
$667 annual average
Oct
Nov
Dec
Jan
Feb
Mar
Apr
May
Jun
Jul
Aug
Average price per week
Current vacation rental availability North Captiva Island
62% annual average
Oct
Nov
Dec
Jan
Feb
Mar
Apr
May
Jun
Jul
Aug
Percentage of available rentals
Vacation rentals in North Captiva Island
Scenic beachside rental locations
Take a vacation to this unexplored tropical paradise and have one of your most memorable weekend vacations. The island is located in Lee County in the southwest of Florida. The island lies offshore of the Gulf of Mexico. North Captiva Island is perfectly sandwiched between North Captiva and south of Cayo Costa. The island is divided into the residential part on the north and the nature reserve on the south. The island features an amazing beach on the south with clear waters, soft water currents and white sands.
A vacation rental for everyone
North Captiva Island offers a wide selection of vacation rentals. The vacation rentals are clean, well maintained and fully equipped with modern amenities such as high-speed Wi-Fi. Most properties in North Captiva Island feature private poos for Lounging, a dock if you have a private boat, a game room, and a hot tub for a perfect romantic gateway. The rentals are spacious enough to accommodate large families and playful kids. The island still offers pet-friendly vacation rents. Rent a beachfront accommodation and enjoy captivating views and enjoy the convenience of being right on the beach!
Vacation rentals in North Captiva Island
The area and getting around
An island bustling with activities
With an enormous coastline, North Captiva Island offers numerous outdoor activities and adventures. You can start by taking sunset walks along the ever-clean beach or do some seal shell hunting under the hot sunshine. Alternatively, you can take a boat ride tour and explore the island and its environment or trip to the infamous Jimmy Buffets Cheese Burger in Paradise. You can also decide to do some fishing to make your biggest catch part of your dinner. The island never runs out of nature observation points and water sports such as kayaking, sailing canoeing.
An island of numerous attractions
Although North Captiva Island is a small island, their dozens of scenic sites start by visiting the parks and have a chance to see some dolphins and enjoy swimming with them. Watch out for some gopher tortoises, bobcats and wild pigs in the state park. Take captivating walks along the beach to enjoy scenic views of the sea.
Travelers and activities
North Captiva Island for art enthusiasts
If you have a thing for bright colors and funky art North Captiva Island should be on your bucket list. Visit Lovegrove Gallery and Gardens and see some of Lovegrove original works. Step into her artistic world and experience the authentic island lifestyle of an artist. You can also paint your souvenir in the infamous botanical waterfront gardens. Enjoy some nicely prepared ice cream served on a real coconut shell, and the best part is you can take the shell with you to remind you of good times in North Captiva Island. You can also visit Leoma's private studio and have a glimpse of her canvas paintings. Lastly, you can visit Potter's Workshop and Gallery for exquisite and unique gifts.
North Captiva Island for food lovers
The island offers a wide selection of restaurants ranging from fine dining to beach casual food joints. Seafood is most prominent on the menu, and you won't find any fast food on the menu.Some of the signature dishes on the island include blackened tuna salad, goat cheese appetizer, macadamia nuts and black beans. The island offers kids friendly menus with pancakes and beef burgers. Get some groceries from the market and prepare a perfect romantic dinner as you watch the sunset from your beachfront vacation rental.
Did you know that the entire southern half of North Captiva Island is a State Park!
Top 5 travel tips for North Captiva Island
1. Cayo Costa state park
This park is located north of North Captiva Island, and it is only accessible via boats or helicopters. The park features beautiful unexplored beaches and trails. The rangers in the park are friendly and very helpful. The park features different flora and fauna.
2. J.N Ding Darling National Wildlife Refuge
The sanctuary features over 230 species of birds, reptiles and numerous trails for fishing and hiking. Visit the sanctuary in the early morning hours to enjoy bird watching. The sanctuary is an excellent place to bike and derive and if you are lucky, see an iguana!
3. South seas island resort
This mega seafront resort occupies approximately 2.5 miles of white sand featuring 3 pools, 6 restaurants, and a marina. The resort is nicely tucked in the corner of the island and well secluded if you want for a beach resort. The resort is overly relaxing and perfect for a holiday vacation.
4. Gosparilla island
The island is tranquil and peaceful, and you will have ample time and space to enjoy its gorgeous beach and turquoise blue waters. The island has a lot of seashells. Fun fact there is more seashell than sand on Gosparilla Island.
5. Bowman's Beach
Bowmans is a slice of paradise and looks like those places you read about in books. The sand is soft, and the waters are gorgeous. The sand is very clean and features lovely shells.
FAQs: Vacation Rentals in North Captiva Island
How much did it cost for a vacation rental on North Captiva Island last year?
At an average cost of $683 per night, North Captiva Island lies at the upper end of the price range for vacation rentals in the USA.
What time of year offers, on average, the best vacation rental prices on North Captiva Island?
]If you want to get the most out of your money, the most affordable months to visit North Captiva Island are October ($565 the average per night for accommodation), September ($597), and August ($626).
During which months are vacation rentals more expensive on North Captiva Island?
At the time of booking a vacation rental on North Captiva Island, the highest prices are usually seen in the month of February (with an average of $789 per night), followed by July ($759), and then March ($753).
Should I plan a trip to North Captiva Island well in advance?
When going on vacation to North Captiva Island, we recommend you to be proactive as 76% of rentals are usually booked, according to last year's data.
What time of the year can I find more available vacation rentals?
September, October and August are, in order of highest to lowest, the months offering the largest number of properties available, with an average availability of 74%, 56%, and 49%.
Are there many rentals on North Captiva Island?
We have 50 rentals for you on North Captiva Island, provided by our 2 local and international partners.
Most popular in North Captiva Island
Holidu compares hundreds of websites to find your perfect holiday rental for the best price.