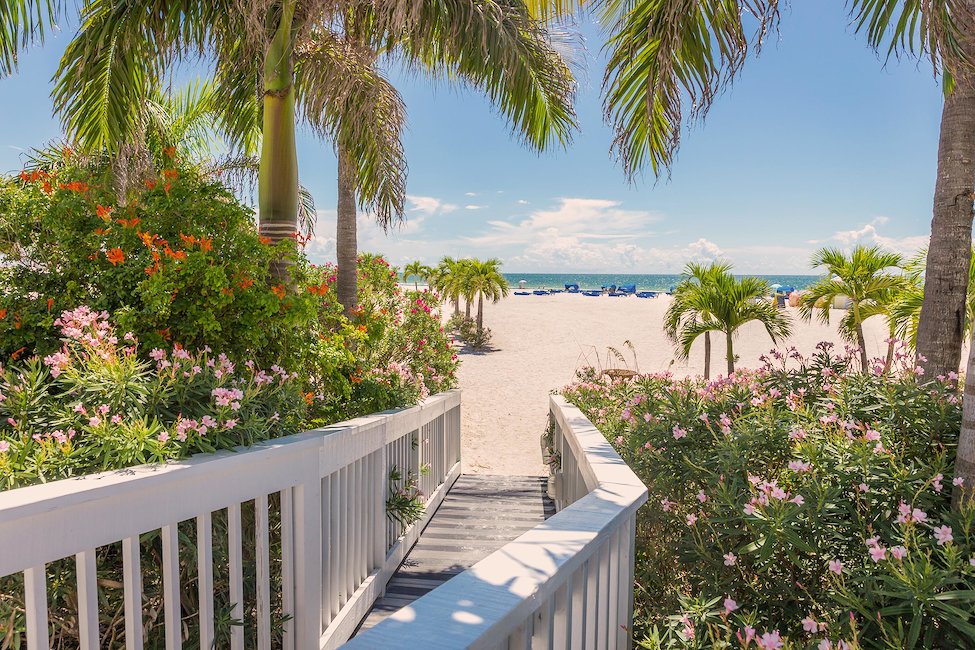 Popular Destinations in Captiva Island
Prices and availability
Current Vacation rental prices Captiva Island
$693 annual average
Oct
Nov
Dec
Jan
Feb
Mar
Apr
May
Jun
Jul
Aug
Average price per week
Current vacation rental availability Captiva Island
52% annual average
Oct
Nov
Dec
Jan
Feb
Mar
Apr
May
Jun
Jul
Aug
Percentage of available rentals
Vacation rentals in Captiva Island
Stunning destination in Captiva Island
Plan your next trip to the gorgeous destination of Captiva Island. You will be able to find this destination located in the Lee County of Florida, United States of America. The population is of about 583 inhabitants, making it the ideal destination if you are looking for a peaceful getaway on an island. Captiva Island is situated off of the shore in the Gulf of Mexico and just north of Sanibel Island. According to folklore, the history of the name of this island comes from a pirate captain named Jose Gaspar which used this island to keep his captives for ransom in the early 20th century. However, the first settlers can be dated back to the Calusa Native Americans.
Vacation rentals in Captiva Island
There are plenty of gorgeous vacation rentals to choose from while staying in Captiva Island. You will be able to find accommodations right on the beach, close to the center of town, as well as ones more dispersed throughout the island. Imagine waking up in the morning to the sound of the waves crashing on the shore just outside of your bedroom window. Spend the day swimming and diving in you private pool or inviting friends over for a barbeque. Have a glass of wine on your balcony while you admire the sunset on the beach. These are some of the memories you could be making with an accommodation in Captiva Island.
Vacations in Captiva Island
The area and getting around
How to get to Captiva Island
There are a couple of easy ways to make your trip to Captiva Island. To make your journey to Captiva Island from the mainland, you will have to drive across he bridges that connect Fort Myers to Sanibel Island and then one that connects it to Captiva Island. The latter bridge crosses the Blind Pass and it's the only road which will take you to Captiva Island. You will be able to make your trip to Fort Myers by bus, car, as well as by plane. The closest airport to Fort Myers is the Southwest Florida International Airport which provides commercial flights for domestic and international routes.
Where to eat in Captiva Island
Although it is a small island, Captiva Island will be able to provide you numerous exquisite restaurants to try out during your stay. If you are looking for an upscale eatery, check out the Keylime Bistro. This is one of the most well-known restaurants in the island and it will be serving you for breakfast, lunch and dinner. With a tropical decor and laid back vibes, you will also have the pleasure to hear live music during your time in this bistro. Another great establishment is The Mucky Duck. This restaurant has been a local favorite for over a decade. Their menu is filled with scrumptious items such as the surf and turf and the barbeque bacon-wrapped shrimp.
Travelers and activities
Outdoor activities in Captiva Island
You will be able to find many ways to enjoy the splendid tropical atmosphere of Captiva Island. If you want to have some adrenaline fueled activities while visiting the area, go to Captiva Watersports. This place will set you up with all the equipment you may need, from jet ski to surfboards. You will also be able to take a guided waverunner tour, as as well as boat ride around the island. On the other hand, if you wish to relax during a warm afternoon, head over to Captiva Beach. The beach is fully equipped with public bathrooms and outdoor dining areas, as well as crystal waters and soft sands to sunbathe on.
Family friendly activities in Captiva Island
If you decide to bring your family along with you on your trip to Captiva Island, try out these activities for a spectacular time together. Take a Wildlife Cruise to discover the local marine creatures. The cruise leaves from the McCarthy Marina and it will take about 90 minutes. You will get on board of a stunning boat with volunteers of the Sanibel and Captiva Conservation Foundation who will narrate you stories about the island while you admire the dolphins swimming in the sea. On the other hand, you can also go fishing with Captain Randy Barfield's Fishy Business Charters. On this kids friendly 25-foot boat, you will get the chance to learn how to catch various species like redfish, tarpon, snook and snappers.
Did you know that more than half of Captiva Island is dedicated to wildlife refuges and nature preserves?
Top 5 travel tips for Captiva Island
1. Captiva Kayaks
Go on a kayaking tour across the water. With these tours you will be able to adventure through the bays, bayous, and mangrove trails of the island.
2. Offshore Sailing School
Learn how to sail in Captiva Island. This sailing school, which operates in the South Seas Island close by, will let you and your family learn all the skills you may need to know how to sail around the island.
3. Ding Darling National Wildlife Refuge
Take a hike around the island. This two mile Indi Trail will take you through he wildlife refuge where you can spot alligators and wading birds. When you get back from the hike, you can stop at the Education Center and visit their interactive exhibit.
4. Sanibel Fish House
Try out some local cuisine. This restaurant has been continuously awarded as the best local eatery for fresh seafood. Here you will find traditional coastal Florida cuisine and fresh daily catch.
5. Bailey-Matthews National Shell Museum
Learn about the flora and fauna of Captiva Island. This museum offers fun and educational activities about the shells, fossils and animals that inhabit this region.
FAQs: Vacation Rentals in Captiva Island
On average, how much do vacation rentals on Captiva Island cost?
At an average cost of $603 per night, Captiva Island lies at the upper end of the price range for vacation rentals in the USA.
During which months are vacation rentals cheaper on Captiva Island?
After analyzing our data from last year, the months at the lowest possible cost on Captiva Island are September, October and June, with average prices of $550, $555, and $565, respectively.
In which months is it more expensive to rent a vacation rental on Captiva Island?
It can be concluded, by analyzing the data from the previous year, that costs per night for accommodation here are usually higher, on average, during the months of March ($693), February ($673), and April ($650).
Are there usually many vacation rentals available on Captiva Island?
It is better to plan ahead on Captiva Island as only 12% of the properties remain available throughout the year, following the data observed in the previous year.
What time of the year can I find more available vacation rentals?
The months when it's the easiest to find free accommodation on Captiva Island are August (the average amount of properties that are available reached 38% of the total last year), September (38%), and October (26%).
How many rentals are there on Captiva Island?
Holidu works with 3 different partners to offer you a choice between 130 properties we have on Captiva Island.
Holidu compares hundreds of websites to find your perfect holiday rental for the best price.