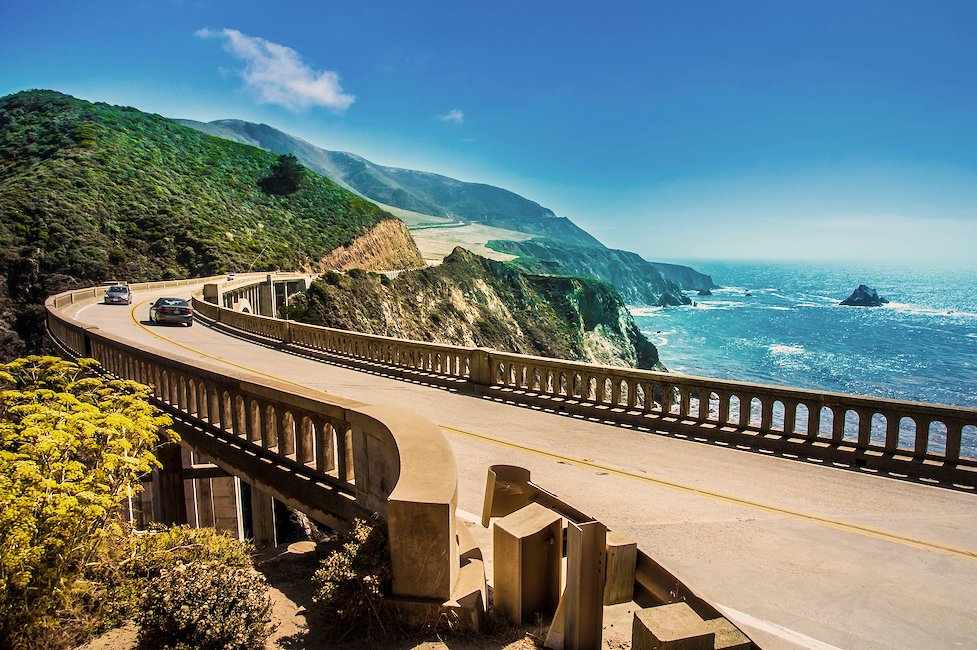 Prices and availability
Current Vacation rental prices Morro Bay
$342 annual average
Oct
Nov
Dec
Jan
Feb
Mar
Apr
May
Jun
Jul
Aug
Average price per week
Current vacation rental availability Morro Bay
51% annual average
Oct
Nov
Dec
Jan
Feb
Mar
Apr
May
Jun
Jul
Aug
Percentage of available rentals
Vacation rentals in Morro Bay
Peaceful lakeside rental locations
Take a journey to this peaceful and wonderful bay for your next vacation location, and you will be rewarded with a world of amusement and adventure. Morro Bay is a coastal city in California famed for its spectacular Morro Rocks. Many of the vacation rentals in this place are within walking distance of public beaches or offer isolated direct access to the waterfront. Spend the day soaking up the sun on your private oceanfront balcony before retiring to your tranquil holiday home.
A vacation rental for everyone
Find the ideal rented apartment for you, with options extending to a passionate couples' vacation to spacious properties that can accommodate big groups of family or friends. Enjoy a BBQ on your private terrace in the warm summer weather, which many vacation rentals in this region are known to have. If you want to get right into the action, many of the vacation properties provide direct or public water access, allowing you to experience all Morro Bay has to offer.
Vacations in Morro Bay
The area and getting around
A coastal city bubbling with activities
The nearby beachside area at vacation rentals in Morro Bay has a lot to offer in outdoor entertainment. There are plenty of water activities, wildlife observation spots, and beaches found here. You will be spoiled for choice since sandy beaches surround the majority of the region and even more. Enjoy the excellent seaside town vibe, making it the ideal spot for anyone searching for a calm break.
Enjoy comfort food and unique local activities.
Because of the location of this place, you have access to a wide range of exciting activities. Being on the water and bordering the sea means you get the perfect coastal comfort and seafood combination. Come as you are, flip-flops and all, to these laid-back waterfront eateries and dine waterside on favorites like rich, toasty cornbread and oozing baby back ribs. After a hearty meal, take a stroll around Tidelands Park, about a 10-minute drive from Morro Bay. Want to try something new? Discover one-of-a-kind experiences and satisfy your curiosity; classic eateries and the unique high-end restaurants are within a fast 15-minute drive from Morro Bay.
Travelers and activities
Morro Bay for culture and history lovers
Immerse yourself in the fascinating history of Morro Bay. Take a journey to the Morro Bay National Estuary, where you may marvel at the incredible natural beauty of this magnificent bay. Several bird species, as well as sea lions and otters, may be found here. Plan your visit to coincide with one of the often featured costumed historical interpreters who genuinely bring this history to life.
Morro Bay for water sport enthusiasts
If you love the ocean and seawater, Morro Bay has various options for you. This Pacific Ocean-front city is ideal for tubing, canoeing, fishing, wakeboarding, kayaking, and other water activities, making it a hub for entire aquatic games. If you enjoy boating, you may carry your craft with you on vacation; public ocean admission and boat docks permit you to smash the water in your pleasure and delight. With such a diverse range of water activities, it is the ideal summer playground for those who enjoy being outside.
Did you know that Morro Bay has over two dozen endangered species? It holds more than 80% of all fish species, thus earning its nickname "Nurseries of the Sea."
Top 5 travel tips for Morro Bay
1. Morro Rock
This is one of the unique natural phenomena in Morro Bay. It is a 581-foot rock formed due to a volcanic eruption on the Pacific Coast. The sight of this fantastic rock will undoubtedly take your breath away. Furthermore, it has been connected to the shore, making it unique.
2. Morro Bay State Park
If you are looking for the best place to let the stress away, you need to visit Morro Bay, State Park. This park is located in Morro Bay lagoon, which is in the San Luis Obispo County, Central Coast, Califonia. Here, you'll find many bird species, many fish species, and brackish marshes.
3. Morro Bay Golf Course
Are you looking to spend your time playing some golf games at an interesting well-maintained golf course? If so, then the Morro Bay Golf Course will be great for you. Here you have enough space to enjoy yourself and even take some golf playing lessons!
4. Black Hill Trail
This four-kilometer hill features outstanding wildflowers and is full of many natural plants. Here, you can engage in a variety of activities such as hiking, nature trips, bird viewing and running. Furthermore, you get a spectacular view of Morro Bay and all the fantastic features it has to offer.
5. Coleman Park
This is a great place to have fun with your friends and family. It has a scenic bay view, a full of different bird species, and a picnic & playground for you and your kids. It is also a great place for launching kayaks and paddles boards to enjoy the ocean.
FAQs: Vacation Rentals in Morro Bay
How much did it cost for a vacation rental in Morro Bay last year?
Last year, rentals in Morro Bay had an annual average cost of around $440 per night.
During which months are vacation rentals cheaper in Morro Bay?
Those who want to save as much as possible travel to Morro Bay in February, March, or July, the cheapest months of the year, with average prices of $272, $346, and $416 per night, respectively, based on the previous year.
When are vacation rentals more expensive in Morro Bay?
It can be concluded, by analyzing the data from the previous year, that costs per night for accommodation here are usually higher, on average, during the months of December ($563), November ($531), and October ($490).
Is Morro Bay a good location for a last-minute getaway?
We recommend you to book in advance in Morro Bay as only 14% of the properties remain free throughout the year, following the data observed in the previous year.
What are the best months for a last-minute getaway?
The most available months are, on average, July (with an availability of 37%), August (34%), and October (20%), according to the trends observed in the prior year.
How many rentals are there in Morro Bay?
In Morro Bay we work with 2 different providers to give you a choice of 180 properties, so you will not be short of options!
Vacation destinations nearby
Holidu compares hundreds of websites to find your perfect holiday rental for the best price.