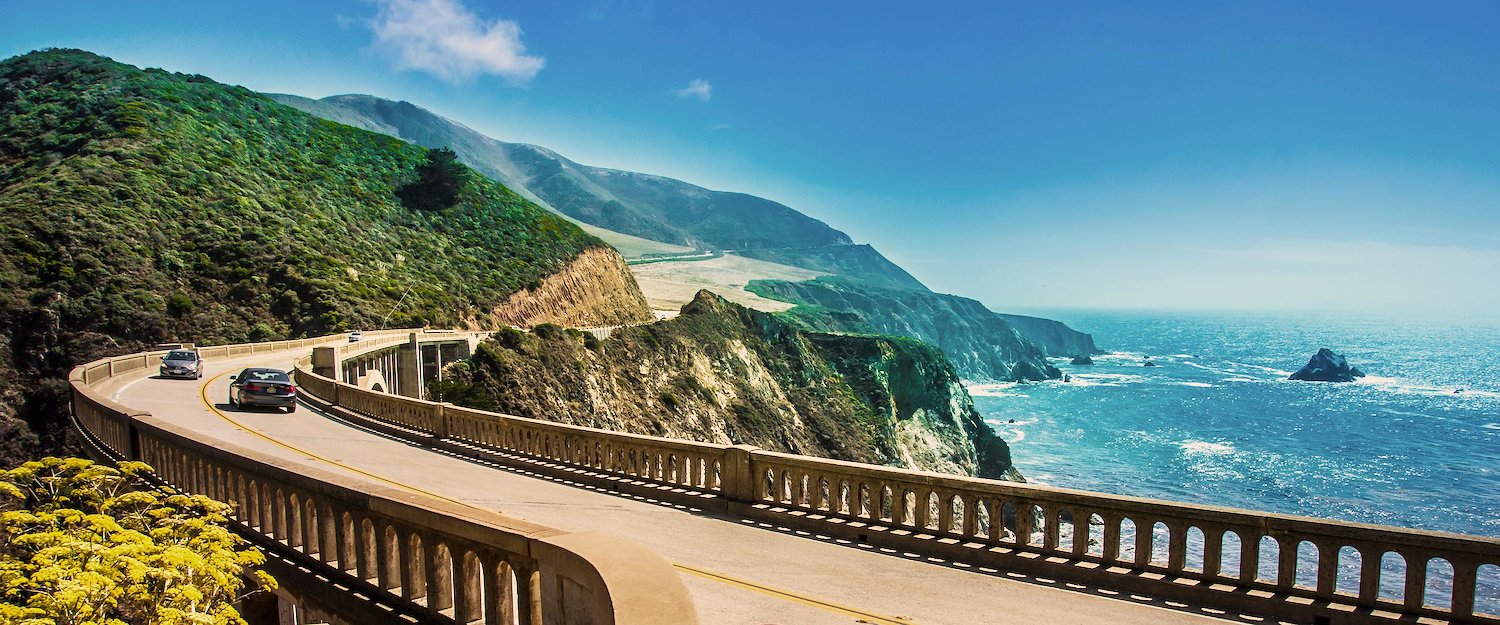 Prices and availability
Current Vacation rental prices Avila Beach
$537 annual average
Average price per week
Current vacation rental availability Avila Beach
50% annual average
Percentage of available rentals
Vacation rentals in Avila Beach
A central California gem
Set along the Central California Coast, Avila Beach is a quaint beach town just a couple of miles off Highway 101. Its slightly remote location makes it one of the less crowded beach towns in California and lends to its peaceful, laid-back atmosphere. The town is set in the San Luis Obispo Bay, which shelters it slightly from the elements and gives it calmer waters and a warmer climate than other beach towns on the Central Coast. It's the perfect destination for families, couples, nature lovers, and beach goers seeking a laid-back beach town with plenty of attractions and activities to discover.
Finding your perfect Avila Beach vacation rental
Find your dream Pacific Coast vacation rental at Avila Beach. The small seaside town is home to a wide range of vacation rentals with something for every type of traveler. Large groups and families can opt for an oversized rental with several bedrooms, a fully equipped kitchen, and up-to-date appliances. Book a rental situated just steps away from the beach with sweeping ocean views. Stay in a rental in downtown Avila Beach where you can walk to a variety of restaurants, shops, art galleries, and cafés. Numerous rentals come with palm-tree fringed front yards and private garden spaces. Pet-friendly rentals are available for people traveling with pets.
Vacations in Avila Beach
The area and getting around
Arriving in Avila Beach
Avila Beach is conveniently located just a 10-minute, or 7-mile drive away from San Luis Obispo County Airport. The small airport offers regular domestic flights. Santa Barbara is the second closet airport 73 miles, or a 1-hour 15-minute drive, away from Avila Beach. Car rental companies are available at both airports and in most nearby towns. It's strongly recommended to have a car throughout your stay in Avila Beach.
Getting around Avila Beach
Downtown Avila Beach is quite walkable with the beach, the pier, and many of the shops and restaurants centrally located just a short distance from each other. However, you will need a car to reach any points of interest outside the downtown area. There are many beaches, such as Olde Port Beach, Harford Pier, and other popular attractions that are a short drive from downtown Avila Beach.
Travelers and activities
Avila Beach for nature lovers
Nature lovers and outdoor enthusiasts will find plenty of ways to keep busy in Avila Beach. Hike along the Bob Jones City to Sea Trail. The 2.5-mile trail is flat and perfect for a hike or a bike ride. It's a fantastic way to fully discover the beauty and nature around Avila Beach as you ride or hike through the rolling hills and vineyards. Stop by Pirate's Cove, one of the most beautiful beaches on the entire Central Coast of California. To reach the beach, you'll have to walk along a flat dirt path for a few minutes until you see the beach. There are also sea caves here which can be easily explored.
Avila Beach for families
Avila Beach is full of fun activities for families of all ages. Stop by the Central Coast Aquarium where kids can learn all about the local marine life and browse the live exhibits. There's also a large children's play area right next door. Take a family trip to the wide and scenic shores of Fisherman's Beach. Spend an afternoon splashing around in the calm waves and soaking in the scenic surroundings.
The town is pronounced AH-vuh-la.
Top 5 travel tips in Avila Beach
1. Swim at the Avila Hot Springs
The Avila Hot Springs were first established in 1907, and today you can purchase a day pass to use the heated pool natural mineral pools. The pools are fed by a geothermal spring and the water temperature lingers around 104 degrees. Spend the day relaxing in the healing waters or visit the onsite spa for some extra R&R.
2. Walk the Avila Beach Pier
No visit to Avila Beach is complete without a leisurely stroll along the iconic wooden pier. Set right on the main beach of the town, the pier is easily accessible and centrally located. It's right across the road from several popular restaurants, cafés, and bars.
3. Go to the Point Luis Lighthouse
The Point San Luis Lighthouse is an iconic jewel of the town, and happens to be the only Prairie Victorian model lighthouse left on the west coast of the United States. Every Saturday there are three trolley tours which leave from downtown and go to the historic Point San Luis Lighthouse. Another, more unique option for getting to the lighthouse is to kayak or paddleboard there. Avila Beach Paddlesports offers guided tours to the lighthouse which take around 3-4 hours and might even include an encounter with sea lions, dolphins, or whales if you're lucky!
4. Taste the local wines
Avila Beach is home to a world-class wine scene. There are seven different tasting rooms in the small town, many of which are within walking distance of the downtown center, but a few require a short drive just outside the town limits. If you're a wine enthusiast, don't miss out on this unique opportunity to try a variety of some of the best wines in Central California. Hint: Alapay Cellars is a must-visit!
5. Stop by Avila Valley Barn
The picturesque Avila Valley Barn is a must-visit for any traveler in Avila Valley. The ornate and thoughtfully decorated classic wooden barn is filled with a variety of unique kiosks, shops, and food vendors. Browse the different offerings, enjoy some fresh baked pastries, or grab a delicious lunch here. Kids can pet the baby farm animals near the barn.
FAQs: Vacation Rentals in Avila Beach
How much does it cost to book a vacation rental in Avila Beach?
Last year, rentals in Avila Beach had an annual average price of around $547 per night.
What time of year offers, on average, the best vacation rental prices in Avila Beach?
]If you would like to get the most out of your money, the most affordable months to visit Avila Beach are July ($473 the average per night for accommodation), March ($477), and February ($482).
In which months is it more expensive to rent a vacation rental in Avila Beach?
When it comes to looking for a vacation rental in Avila Beach, the months when it is most expensive are, in order of highest to lowest, May, December and November, with average prices per night of $641, $633, and $600, respectively.
Is it necessary to plan a trip to Avila Beach well in advance?
When planning a vacation to Avila Beach, we recommend you to plan ahead as 88% of rentals are usually booked, according to the data from last year.
What are the best months for a spontaneous getaway?
The months that offer the most accommodation options are, on average, October (with an availability of 31%), November (27%), and September (21%), according to the trends observed in the prior year.
How many vacation rentals are there in Avila Beach?
Holidu offers around 130 properties in Avila Beach from 2 different providers, so find the perfect type of accommodation you are looking for. We've got you covered!
Vacation destinations nearby
Holidu compares hundreds of websites to find your perfect holiday rental for the best price.