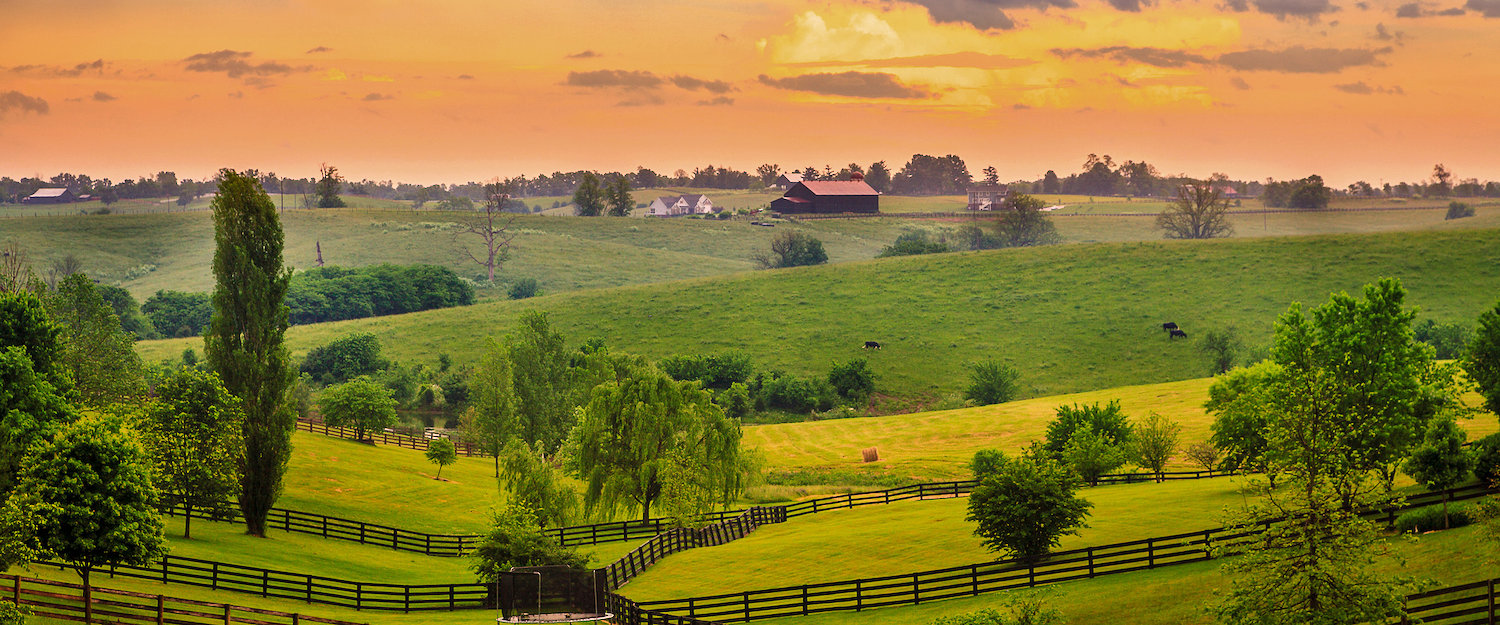 Other property types in Lake Cumberland that might be interesting:
Prices and availability
Current Vacation rental prices Lake Cumberland
$302 annual average
Jul
Aug
Sep
Oct
Nov
Dec
Jan
Feb
Mar
May
Average price per week
Current vacation rental availability Lake Cumberland
63% annual average
Jul
Aug
Sep
Oct
Nov
Dec
Jan
Feb
Mar
May
Percentage of available rentals
Vacation rentals in Lake Cumberland
The Kentucky bluegrass is perfect for a weekend getaway
Kentucky is famous for its Bluegrass music, Bourbon, Kentucky Derby and Mammoth Cave. The people are friendly, and you'll feel like you're at home with family in the little towns and beautiful lakes of this picturesque state. Lake Cumberland, along Kentucky's southern border, is a gorgeous, serene lake full of interesting activities to make your holiday special. The food and drink are heartwarming and full of flavor, uniquely Kentuckian. This is a perfect getaway destination for family reunions and romantic weekends.
Check in at Lake Cumberland for a memorable holiday
The rentals are beautifully set in the green hills and surrounding woodlands near the lake. You can eat your breakfast on the balcony while listening to the birds and enjoying the tranquility. The rentals can accommodate anyone, from couples to large groups of 20. They're fully equipped with a kitchen, dining area and TV. Most of the properties offer a balcony, swimming pool, garden, and lake views. In the afternoon, whip up a snack in the kitchen or have a BBQ in the backyard. Some rentals are just a stone's throw away from boat ramps if you want to go fishing.
Vacations in Lake Cumberland
The area and getting around
Loads of adventure await you at Lake Cumberland
Cumberland Lake is a huge playground for all seasons. There are numerous activities for the whole family to revel in. During the summer it gets hot, so cool off at waterparks like SomerSplash. If you like fishing, Wolfcreek Dam boasts top-notch trout fishing and exciting biking and hiking trails. After all the fresh air, you'll get hungry. Thankfully there are plenty of great venues like Jake's Snak Shak nearby. For elegant dining options head over to Fish Tales and for something livelier, try Cumberland Tap. Jamestown has a live music scene within 20 minutes from the lake.
An area full of rich musical heritage
Lake Cumberland has a kaleidoscope of options when it comes to live music and culture events. Check out the Bluegrass Festival in August with the Raft-Up event. Then there's Friday Night Live @ the Market for the Blues. Master Musicians event in Somerset and Fireworks to light up the sky is a must-do. There's also the Autumn Fest at Bear Wallow Farm with lots of music and exciting activities. The Moonlight Festival is also during this time and so much more! You won't want to miss out on the fun!
Travelers and activities
Lake Cumberland for History Buffs
Lake Cumberland is brimming with history. For starters, check out the story behind the Hot Brown while partaking of this delicious treat. Developed 100 years ago during the Prohibition, chefs at Brown Hotel in Louisville swear they still serve the original recipe! Lake Cumberland has Native American history dating back hundreds of years before colonial settlers arrived. The Tribes include the Shawnee and Cherokee. Learn the Legends of Cumberland and how it got its name from The Cumberland Gap National Historical Park. Be sure to also stop by the Mill Springs water wheel in Monticello for its interesting history.
Lake Cumberland for Outdoor Enthusiasts
Lake Cumberland is the mecca of outdoor adventure. There are many boat ramps and marinas for fishing supplies to catch your trophy. Relax in the amazing vistas and tee off at the 18-hole courses. Would you prefer to ride? Then go on a pack tour with horses. Don't miss the Niagra of the South waterfall with hiking trails meandering through the park and 76 Falls of Indian Creek. There's also geocaching for an afternoon of treasure hunting with your family. And this is just a sample of the exciting things to explore in this awesome environment.
At 101 miles long and taking 12 years to complete, Kentucky's Lake Cumberland is the biggest man-made lake in the USA.
Top 5 travel tips in Lake Cumberland
1. Step back in time while driving through a Civil War battlefield
This interaction will help you identify with the Mill Springs Battlefield National Monument. Tour nine miles of battlefield and enjoy ten interpretive signs that re-iterate the highlights of the first Union victory of the Civil War. Be sure to visit the Brown-Lanier and West Metcalfe houses, the Museum and hiking trails while you're here.
2. Venture out to Big South Fork National River
This Park is the outdoor enthusiast's playground. Gawk at the natural stone Twin Arches, sandstone cliffs and hard rock plateaus of the Big South Fork while canoeing or kayaking the river. There is so much to see you'll need a tour to get the most from your excursion.
3. Enjoy Kentucky's signature food and brew
Cumberland Lake is a foodie's hotspot with all that's Kentuckian. Amazing cocktails, Kentucky Bourbon, craft beer and local wine are sure to please. The Lure lodge in Cumberland Park features the famous Hot Brown, fried catfish and banana pudding. Live music and excellent cuisine are at the State Dock. Buffet at the Park specializes in the homemade dessert bar. Every day is special here!
4. It's pedal to the metal at Mini Indy's Go Kart Track
Head over to the Lake Cumberland Dragway and Mini Indy Kart track for some adrenaline pumping action. This nifty adventure is great for the family to blow off some steam and have some fun in nearby Jamestown. Don't miss the professional drag racing at the airport for more thundering excitement.
5. Ride the scenic railway for an historical adventure
Explore the National Historic District of Stearns. Then take a tour on the Big South Fork scenic railway to the Barthell Mine Camp. You'll fly over the roaring river through thick forest vistas while listening to the enchanting history of the first coal mining in 1903. When you arrive, take the time to explore Barthell.
FAQs: Vacation Rentals in Lake Cumberland
What was the average price for a vacation rental in Lake Cumberland last year?
Lake Cumberland is one of the cheapest destinations in the USA. The costs for a vacation rental here amount to around $284 per night.
During which months are vacation rentals cheaper in Lake Cumberland?
If you would like to save the maximum during your vacation to Lake Cumberland, travel in April ($255 per night on average), May ($264), or August ($268), to find the lowest prices for the whole year.
In which months is it more expensive to rent a vacation rental in Lake Cumberland?
At the time of booking a vacation rental in Lake Cumberland, the highest prices are usually found in the month of March (with an average of $319 per night), followed by January ($311), and then February ($308).
Are there usually many vacation rentals available in Lake Cumberland?
When planning a vacation to Lake Cumberland, it is necessary to think ahead as 71% of rentals are usually booked, according to last year's data.
What are the best months for a spontaneous getaway?
The months when it's the easiest to find available accommodation in Lake Cumberland are January (the average amount of properties that are available reached 58% of the total last year), October (57%), and December (49%).
How many rentals are there in Lake Cumberland?
Our catalog features around 190 vacation rentals from 2 partners, giving you plenty of choices when searching for your next dream vacation rental!
Vacation destinations nearby
Holidu compares hundreds of websites to find your perfect holiday rental for the best price.