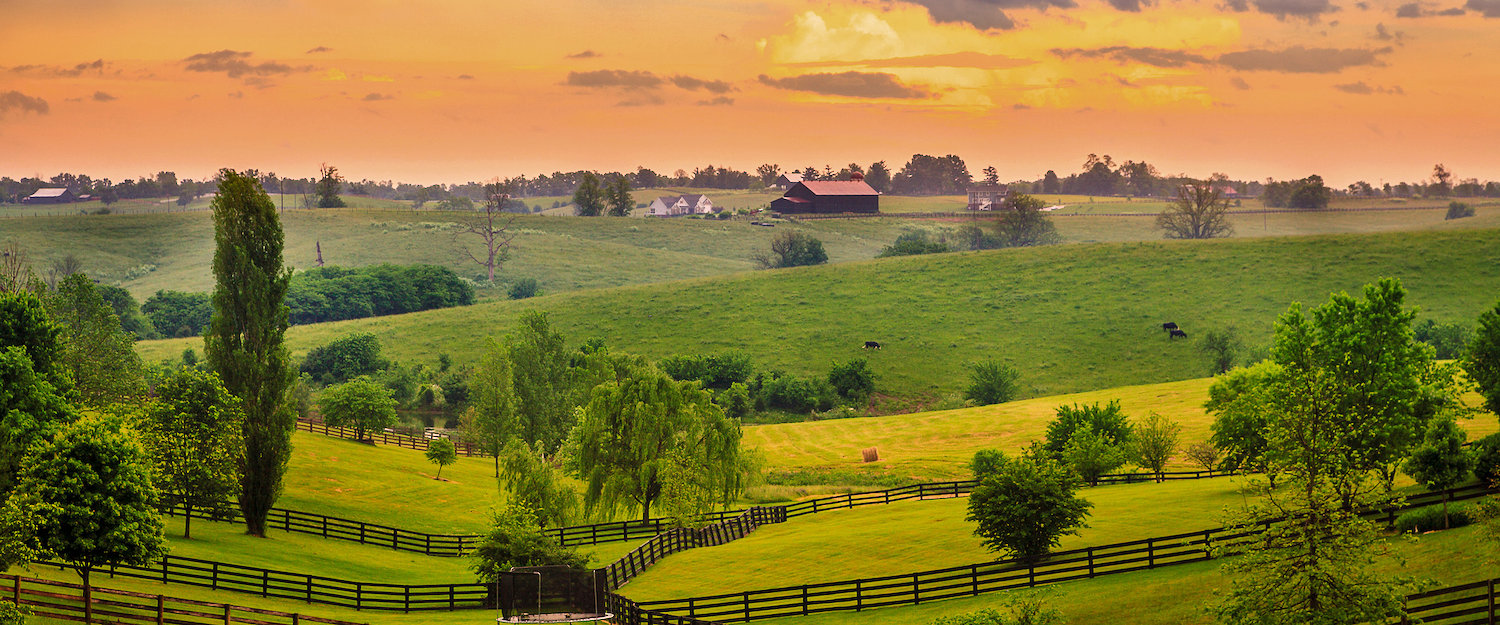 Cabins in Lake Cumberland
17563 properties for Cabins. Compare and book at the best price!
Popular Cabins in Lake Cumberland
Find Cabins in Lake Cumberland
Highlights in Lake Cumberland
Hiking trails
Birdwatching
Boating
Nature activities
Fishing
Water sports
Most popular amenities for Cabins in Lake Cumberland
Other property types in Lake Cumberland that might be interesting:
Cabins in Lake Cumberland
An idyllic lakeside getaway
Lake Cumberland is a spectacular year-round destination for nature lovers, families, and couples alike. There's an abundance of stunning lake views, natural wonders to be explored, and endless, fun outdoor activities. Staying at the lake is the perfect opportunity to unplug from the busyness of everyday life and to enjoy some quality time in the great outdoors with the people you love.
Finding your perfect lakeside cabin
There's no better way to top off a lakeside getaway than with a cozy cabin tucked away in nature. Whether you prefer to stay in a luxury cabin equipped with modern amenities, or something more rustic, the perfect cabin awaits you. There are several oversized cabins with enough bedrooms to sleep large families and big groups. Many cabins come complete with balconies that feature stunning views of the lake and surrounding forest. If you'll be visiting during the summer months, you can book a cabin with your own private pool, or you can book a cabin with a hot tub for winter stays. Some cabins are constructed from natural materials for an authentic log-cabin setting, while other cabins are designed to look sleek and modern. With so many different cabins to choose from, you'll be sure to find the perfect one for your stay.
Travelers and activities
Lake Cumberland for Outdoor Enthusiasts
Nature lovers will have no shortage of activities to enjoy during a stay at the lake. There are several various hiking trails near the lake, but Lake Bluff Trail and the Baugh Branch Trail are some of the most popular choices among visitors. The Lake Bluff Trail consists of a 4-mile walk in total, and leads to a stunning overlook of the lake. The Baugh Branch Trail is an easier path suitable for all hiking levels, including children, and consists of a 1.6-mile trail that leads to an overlook with a wonderful view of the lake. Birdwatchers who visit Lake Cumberland are in luck, as it's an excellent year-round spot to enjoy an abundance of bird sightings. Depending on the time of year and the location of the lake, you may be able to spot screech owls, red-tailed hawks, horned owls, coopers hawks, American kestrels, green herons, bald eagles, belted kingfishers, and more.
Lake Cumberland for Families
The lake is full of family-friendly activities to keep you and your family entertained during your stay. Horseback riding tours are offered by several local stables, and allow you to explore various trails around the lake. Tour operators offer a variety of different horseback riding packages to choose from. During the summer months, head to SomerSplash, a local park near Lake Cumberland that features over 20 acres of wave pools, water slides, and more. Cedar Creek Vineyards is a local winery and family farm suitable for a fun, family day-trip. Those of-age in your group can enjoy wine tastings, while the others can explore around the farm.
"Lake Cumberland was formed in the 1940s by constructing a dam on a large section of the Cumberland River."
Top 7 travel tips in Cumberland Lake
1. Cumberland Falls
This stunning 68-foot-high, 125-foot-wide waterfall is known as Little Niagara because it is the largest waterfall south of Niagara Falls in the USA. It is set inside the Cumberland Falls State Resort Park. If you wish to view the falls from above, there's a short trail that leads from the parking lot to a view from above. To get to the bottom of the falls, there are signs from the parking lot that lead to a separate trail. Cumberland Falls is known for being the only place in the Western Hemisphere where you can view a moon bow, which is essentially a night-time rainbow, and can only be seen under a full moon and a clear sky. People have visited the falls for hundreds of years to view this natural phenomenon.
2. Explore the lake by boat
What better way to experience the vast beauty of Cumberland Lake than from a boat. Whether you prefer to peacefully sail across the lake in a sailboat, or speed around on a motorboat, renting a boat from one of the local retailers is a great activity for the whole family. Be sure to pack plenty of water, snacks, sunscreen, and enough life jackets for everyone.
3. Visit Bear Wallow Farm
This family-friendly local farm was established in the early 1900s and is filled with fun sights and seasonal activities. Walk through a field of sunflowers in the summer, or pick a pumpkin after you find your way through the corn-maze during the fall. Children can go to pet the farm animals at any time of the year.
4. Browse the local flea markets
The area surrounding Lake Cumberland is known for its awesome flea market shopping. So, do as the locals do, and spend an afternoon browsing the markets to score some one-of-a-kind treasures. Head to Lake Cumberland Flea Market, Peddler's Mall, and North 27 Antique Mall for an afternoon of shopping.
5. Watch a movie at an old-fashioned drive-in theater
Experience a pleasant dose of nostalgia at 27 Twin Drive-In, a 1967 drive-in movie theater that still regularly plays the latest blockbusters. This theater is one of the last of its kind left. Be sure to check out the current movie titles and show times, then load up the car with blankets and pillows, grab some popcorn, and wrap up the evening with a movie.
6. Fishing
Lake Cumberland is famed for its excellent year-round fishing. Grab some fishing poles and enjoy the peace of nature while you wait for something to bite. The most popular catches include catfish, large mouth bass, striped bass, small mouth bass, trout, bream, crappie, and walleye.
7. Geocaching
Whether you're a lover of geocaching, or you've never tried it before, Lake Cumberland is a wonderful place to scout out some quality caches. There are several caches of varying difficulties hidden around Lake Cumberland State Resort Park. Get the whole family in on the treasure-hunting fun!
FAQs: Cabins in Lake Cumberland
Which types of facilities can you typically find at the cabins in Lake Cumberland?
Among the services offered by Holidu, it can be said that the cabins in Lake Cumberland offer everything that vacationers desire! Here, the cabins generally include a variety of facilities, the most popular being: air-conditioning (97%), barbecue (93%), and balcony (83%)...What more could you want?
How do travelers usually rate cabins in Lake Cumberland?
The cabins here often have a lot of positive comments. 82% of the cabins in Lake Cumberland have an average score of 4.5 stars!
Are the cabins in Lake Cumberland suitable for family vacations?
Judging by the Holidu data, 95% of cabins in Lake Cumberland are child-friendly, it will therefore be easy to find the ideal cabin for you and your children.
Are the cabins in Lake Cumberland suitable for travelers and their furry friends?
Of course! In Lake Cumberland, 23% of the cabins give you the opportunity to bring along your furry best friend, 2% even have a garden!
Do the cabins in Lake Cumberland mostly come with an internet connection?
Of course! According to Holidu's data, 67% of cabins in Lake Cumberland have Wi-Fi. You will be able to access your emails and favourite social media sites during your stay!
How much does it usually cost for cabins in Lake Cumberland?
According to Holidu's database, there are few cabins in Lake Cumberland costing less than $100 per night.
Do the cabins in Lake Cumberland usually have a fireplace or a pool?
Of course! According to Holidu's database, a fair amount of cabins in Lake Cumberland have a fireplace. Fancy a weekend by the fire? Don't delay in booking a cabin in Lake Cumberland!
Are the cabins in Lake Cumberland suitable for trips in big groups or rather for a weekend break as a small group?
According to last year's Holidu data, 97% of cabins are made for up to four people. Approximately 80% of the cabins here have at least two separate bedrooms. This is the perfect destination for a vacation as a small family!
Holiday destinations nearby for Cabins
Holidu compares hundreds of websites to find your perfect holiday rental for the best price.