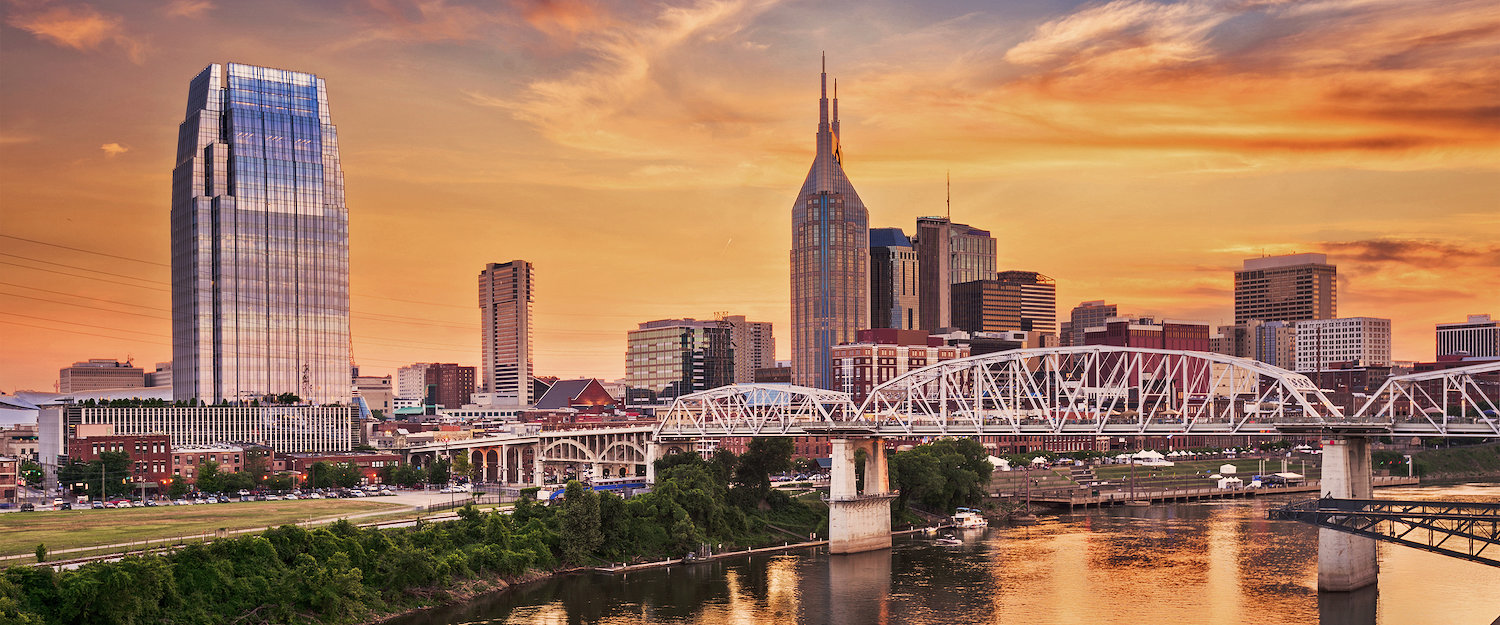 Cabins in Lake Barkley
14152 properties for Cabins. Compare and book at the best price!
Popular Cabins in Lake Barkley
Find Cabins in Lake Barkley
Highlights in Lake Barkley
Lakeview
Water sports
Antique shopping
Wildlife
Historical sites
Interactive museums
Most popular amenities for Cabins in Lake Barkley
Other property types in Lake Barkley that might be interesting:
Cabins in Lake Barkley
Rentals in a land teeming with culture and history
If you love nature and outdoor recreation, then Lake Barkley is a perfect match. You are tucked away between National forests, rivers, and lakes in the green wilderness of southwest Kentucky on the border of Missouri and Tennessee. It's a great place to relax, breathe in the fresh air and feel the nature all around you. The Land Between the Lakes National Recreation area offers a plethora of outdoor activities just a few miles away from the cabins. Whether you're looking for a summer vacation spot with the kids or a weekend retreat, this area is jam-packed with possibilities to meet all your needs.
Indulge in the simple pleasures of life with all the comforts
Barkley cabins are perfect for quality time with family. They range from 2-bedroom to larger units for 16 people. The kitchens are fully equipped so you can prepare your favorite meals. TV and internet are also included with comfy furniture for your enjoyment. Why not fire up the grill and have a BBQ party or a sip of wine on the balcony? There are many choices for nightlife and culture in the towns around the lakes. The cabins are set on the lake shore or nestled in the forest, so you'll have many opportunities to reconnect with nature while having the time of your life.
Travelers and activities
Lake Barkley for History and Great Outdoors enthusiasts
Barkley Lake is adjacent to Kentucky Lake with the Land Between the Lakes Recreation area in the middle. Because of this ideal location there's lots to do outdoors. This huge recreation park offers wildlife viewing hotspots including wild cats, elk, and bison. Hunting is an option in season and there are plenty of hiking, biking and horseback riding trails for exhilarating exercise with stunning views. Check out the beautiful Kuttawa Trails. On the water there are activities like boating, paddleboarding, kayaking, and swimming. The lake is well stocked with fish, so a trophy catch is definitely possible. If bird watching is your thing, there are hundreds of species that roost here.
Lake Barkley for Culture Lovers
Barkley Lake is home to the Kentucky Opry with live performances nightly from a variety of genres. Check out the free southern gospel nights or take in a popular comedian act. Paducah Riverfront features the Floodwall Murals for the artists at heart. Then there's antique shopping malls and Quilt museums. If you're interested in history, then you're probably aware that Abraham Lincoln was born in Kentucky. Visit the museums in the area for an interesting take on the Civil War. Adsmore House and Gardens: 1857 prominent family with different decorations
Lake Barkley for food and live entertainment lovers
There's no lack of wining and dining in this neck of the woods. Whether you're interested in casual affairs or top-notch gourmet you'll find it in this rich cultural hotspot including rare Kentucky Bourbon. How about a floating restaurant? Prizer Point has a Family fun zone with lots of activities and a floating restaurant with casual dining, especially delicious fresh catch fish options. Barkley Live on the Water features live music on select weekends and Kentucky's famous BBQ pulled pork. You can take a lovely sunset stroll across the Kentucky Dam and have an interesting night out. Check out the Dam Brewhaus for music and trivia night. Or a laser light show at the Golden Pond Planetarium. There are so many options you'll be spoiled for choice in this rich cultural area.
"At Cumberland Falls Park in Corbin you can see a "moonbow", a rainbow formed by the light of the full moon."
Top 7 travel tips in Lake Barkley
1. Enjoy live performances at the Kenlake amphitheater
Across from Barkley Lake you'll find Kenlake amphitheater featuring outdoor music events every month from Spring to Autumn. The Hot August Blues festival is a must and September is family month. October has Halloween and Quilting festivals to name a few.
2. Catch a glimpse of Kentucky's fascinating lifestyles
Take a self-guided tour of the Flood Wall murals in Paducah. These beautiful murals depict some of the amazing history from this area dating back to Native Americans through the Civil War and finally the discovery of uranium and atomic power at the end of WWII. This visual art history is a must-see and it's free.
3. Time travel to the 1880s for dinner
Patti's 1880s Settlement is a cool place for families with kids to have an early dinner because there's so much to do while enjoying delicious home-made food that takes you back to the late 1800s. There are gardens, boutique shops, animals, mini-golf and more.
4. Make par at a hidden golf course
Visit the best of the greens at Lake Barkley Boots Randolf named after the famous saxophonist. This hidden golf course offers challenging holes surrounded by awesome beauty. Perry Maxwell, famous for developing green golf courses dating back to 1923 also has three courses that he designed in the Barkley Lake area.
5. Discover living history at an 1850s Victorian Era Farm
At Homeplace you will be amazed at the 16 original cabins preserved and in use. This farm demonstrates life in the 1850s with their heirloom vegetables, heritage livestock breeds, cooking methods and more. You'll feel like you entered the Victorian age so bring your children for an exceptional experience to the past.
6. Explore old-fashioned homesteads
Visit homesteads from the 1800s with active farms. The Homeplace in Land by the Lakes offers visitors a glimpse into old-fashioned homesteading at its finest with its living history farm tours.
7. Hang out on the water
Check out the Old Opry house with live performances and Riverboat tours that feature the bald eagle in flight for rare inspiration. For action there's water parks, water sports and rewarding fishing spots. Grand River is between the Lakes and offers hiking and ATV trails as well.
FAQs: Cabins in Lake Barkley
Which types of services can you find in the cabins in Lake Barkley?
In regard to the facilities offered by Holidu, it appears that the cabins in Lake Barkley have everything that vacationers wish for! Here, the cabins generally include a variety of facilities, the most popular being: air-conditioning (100%), barbecue (86%), and balcony (71%)...What are you waiting for?
How are the cabins usually rated in Lake Barkley?
The cabins in this destination have great feedback from travelers. 57% of the cabins in Lake Barkley have an average score of 4.5 stars!
Are the cabins in Lake Barkley child-friendly?
Judging by the Holidu data, 81% of cabins in Lake Barkley are suitable for families with children, so you won't have a problem finding the perfect cabin for you and your family.
Are the cabins in Lake Barkley suitable for travelers who wish to take their pets on vacation?
Definitely! In Lake Barkley, 29% of the cabins welcome them with open arms!
Do the cabins in Lake Barkley often have Wi-Fi?
Certainly! According to last year's data, 71% of cabins in Lake Barkley include an internet connection. So no need to panic, you will be able to browse the internet during your stay!
What are the prices like for cabins in Lake Barkley?
The majority of cabins in Lake Barkley (48%) are less than $100 per night. This is the perfect destination for finding a budget-friendly cabin!
Do the cabins in Lake Barkley generally have a fireplace or a pool?
You're in luck! According to last year's data, the cabins in Lake Barkley are ideal all year round. Here, 52% are equipped with a fireplace and 14% a pool.
Are the cabins in Lake Barkley suitable for vacations in large groups or rather for a vacation as a small group?
In Lake Barkley, based on last year's data, 48% of cabins welcome up to eight guests, 19% of these cabins are made up of at least four bedrooms. But 100% of cabins also accept up to four travelers, and 90% of the cabins have at least two separate bedrooms. This is therefore the perfect destination for groups of friends of all sizes!
Holiday destinations nearby for Cabins
Holidu compares hundreds of websites to find your perfect holiday rental for the best price.